Across the BRICS: How Airbnb connects the emerging economies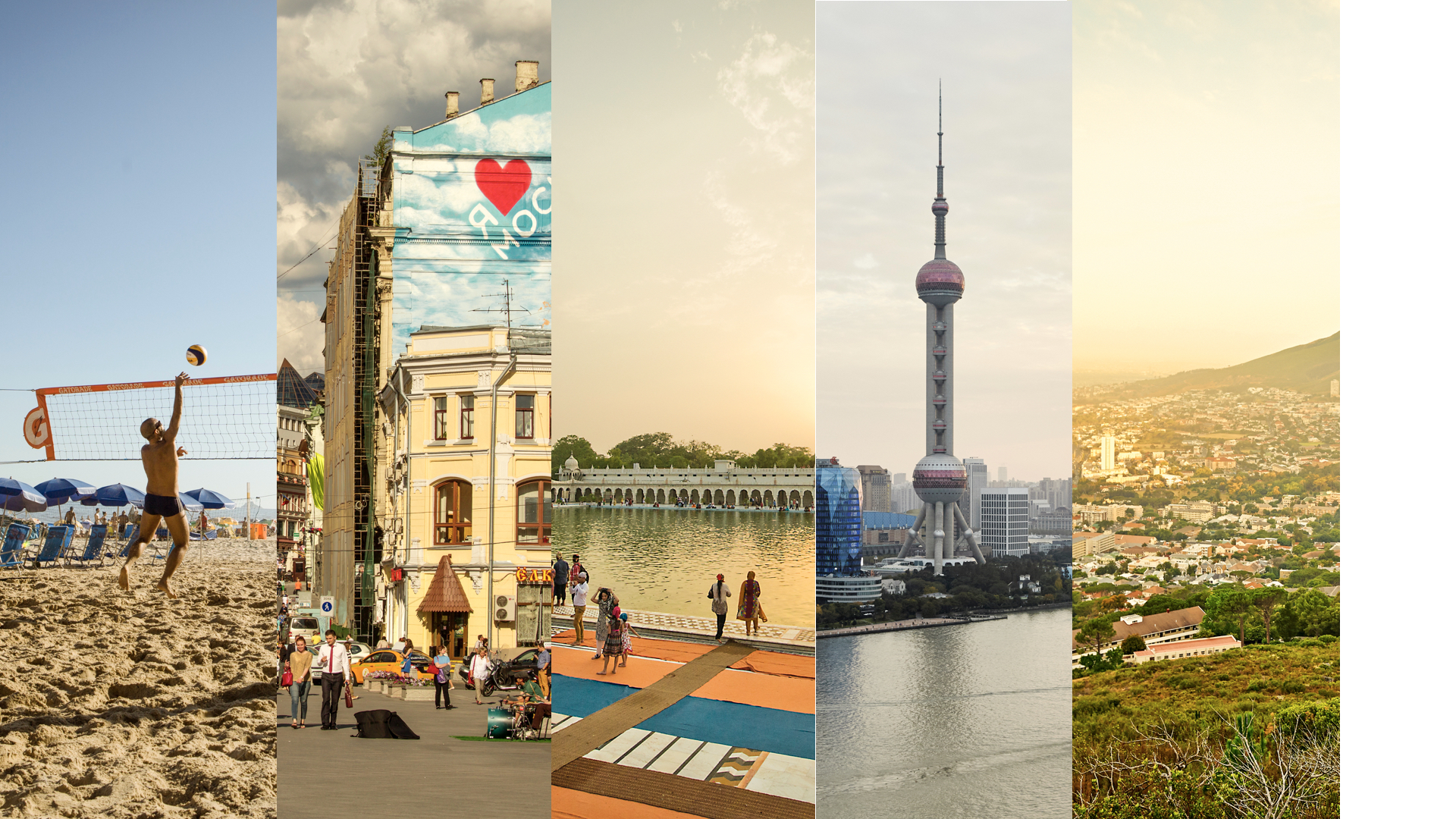 As interest in travel and tourism grows, reaching 10 percent of global GDP in 2017, Airbnb is bringing the economic benefits of tourism to communities around the world that haven't shared in these benefits in the past. With 97 percent of the listing price going directly to hosts, and 42 percent of guests' spending occurring within the neighborhoods where they stay, the financial impact of home sharing can be significant for atypical travel destinations. Meanwhile, hosting and traveling through Airbnb enables people to share experiences and cultures with each other, understand each other, and eventually close the gap between each other.
This is an especially promising value proposition for emerging destinations such as "The BRICS": the nations of Brazil, Russia, India, China and South Africa.
As quickly as interest in tourism is growing, the UNWTO projects that traveler arrivals in emerging destinations will increase at twice the rate of arrivals in advanced economies through 2030: 4.4 percent per year versus 2.2 percent.
China as a growing destination saw domestic traveler growth at 11 percent and inbound traveler growth at 3.8 percent in 2016. The development of tourism not only brings economic benefits but also reflects on positive social changes, empowering the vulnerable groups and promoting undiscovered regions, for instance.
In particular, our work facilitating travel to and from China has been an especially powerful driver of opportunity and openness for other emerging economies. By bringing people both within BRICS nations and within the whole world, Airbnb helps strengthen the foundation of mutual understanding that leads to cooperation. As the 9th BRICS Summit commences in China, leaders will continue their important discussion of mutual development and the importance of people-to-people exchange in their shared civic and economic life. We believe that home sharing can improve people-to-people exchange and warm up the bond between nations by allowing guests and hosts live under the same roof.
total Airbnb guest arrivals to BRICS nations within the past year
BRICS Airbnb host income generated by all guests in the past year
new hotels Rio de Janeiro would have needed to build to accommodate visitors for the 2016 Summer Games; instead, visitors used Airbnb
of Rio Games visitors found accommodations through Airbnb
Russian Airbnb host income generated in the past year
Guest arrivals to Russia in the past year
Typical annual income earned by Airbnb female hosts in India
Female entrepreneurs to be helped by Airbnb through 2019
Chinese millennial guest arrivals on Airbnb in the past year
Overseas Airbnb host income generated by Chinese millennial guests