Airbnb report: Spare rooms are an economic lifeline for UK families
Key Takeaways
New report shows a typical private room Host on Airbnb in the UK earned over £2,400 in 2022
Private room Hosts in Crawley earned more than those in tourist hotspots as Airbnb reveals top 10 earning cities
Guests from Nigeria and countries in South Asia seek out affordable UK spare rooms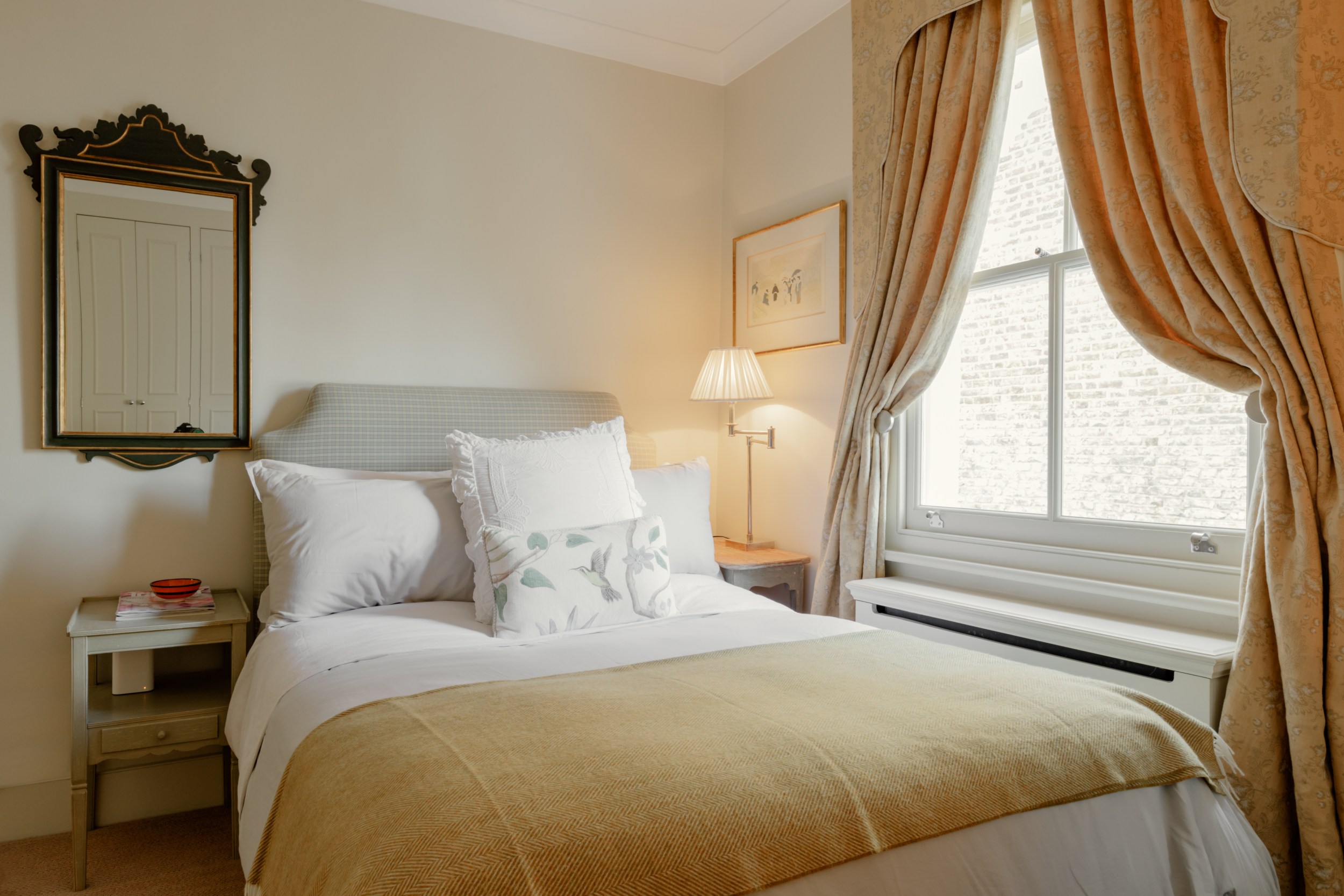 Key Takeaways
New report shows a typical private room Host on Airbnb in the UK earned over £2,400 in 2022
Private room Hosts in Crawley earned more than those in tourist hotspots as Airbnb reveals top 10 earning cities
Guests from Nigeria and countries in South Asia seek out affordable UK spare rooms
An analysis of private rooms on Airbnb has revealed how spare space in homes across the country generates additional income for families amidst rising living costs, dispersing economic benefits of tourism to lesser travelled destinations, and providing cost-efficient accommodation options for guests from all over the world.
According to the English Housing Survey by the Office for National Statistics, 38% of homes in England have two or more spare rooms. With 24.7 million homes across England, that's 9.4 million homes with two or more rooms potentially sitting idle. While some spare rooms are used for storage, a work-from-home office or a space for hobbies, many of these could be used to generate critical additional income.
With more than three-quarters of homeowners thinking about ways to supplement their income to combat increasing cost, Airbnb's new report 'UK Spare Rooms: Affordable accommodation and an economic lifeline' explores the scale of the economic opportunity created by hosting a spare room for individual hosts, local communities, and for guests from within the UK and abroad.
Four in 10 Hosts in the UK say income earned from hosting helps them afford the rising cost of living, and as the report illustrates, spare rooms can provide a critical income injection for households:
Last year, a typical Host of private room on Airbnb in the UK earned over £2,400, and private room Hosts in the UK earned over £170 million collectively1. With the average monthly ​​salary in the UK at just over £2,0002, a typical host in the UK sharing a private room on Airbnb could earn more than the equivalent of one month's additional pay.
Despite homes and families across the UK having spare rooms sitting empty, many are taking advantage of them and generating economic benefits for communities outside of traditional tourist destinations:
A typical private room Host in Crawley brought in more than £2,6003 last year, earning more from their spare rooms than those in tourist hotspots like the Cotswolds, the Isle of Wight and the Peak District.
The top 10 cities for typical private room Host earnings in 20224:
Cambridge: £4,500
Oxford: £4,100
London: £3,500
Belfast: £3,400
Edinburgh: £3,300
Exeter: £3,200
Bath: £3,100
Southampton: £3,000
Bristol: £2,900
Nottingham: £2,800
Hosts of private rooms in Southampton earned over £3,000 on average in 2022 – more than Hosts in Bristol, York, Brighton, and Manchester5.
Guests are increasingly looking for more affordable travel options, and spare rooms are proving to be more cost-efficient. The average private room in the UK costs approximately just £556 per night. With this in mind, guests from further afield are now staying in UK spare rooms in growing numbers.
These are the top 10 guest origin countries and regions that saw the biggest percentage increases in nights booked in UK private rooms in 2022 compared to 20197:
Nigeria
Hong Kong (SAR)
Sri Lanka 
Bangladesh
Pakistan
Jordan
India
Kenya
Morocco
Philippines
Amanda Cupples, General Manager of Northern Europe at Airbnb, said:
"Homes across the UK have millions of spare rooms potentially sitting idle that could be earning families an extra month's pay. As living costs and mortgage payments continue to rise, this is welcome news that could be an economic lifeline for households up and down the country who can utilise space in their own homes to help make ends meet, and offer affordable accommodation options to guests from around the world"
Airbnb was founded during the Great Recession in 2008 by people utilising spare space in their homes to earn a little extra income, and 15 years later, people across the UK are doing the same as they cope with rising living costs, mortgage rates and another economic downturn. For guests travelling to and within the UK, spare rooms provide an affordable and popular option, driving real benefits and opportunity for households up and down the country at a time when supplementary income has never been more important.
Read the full report here.