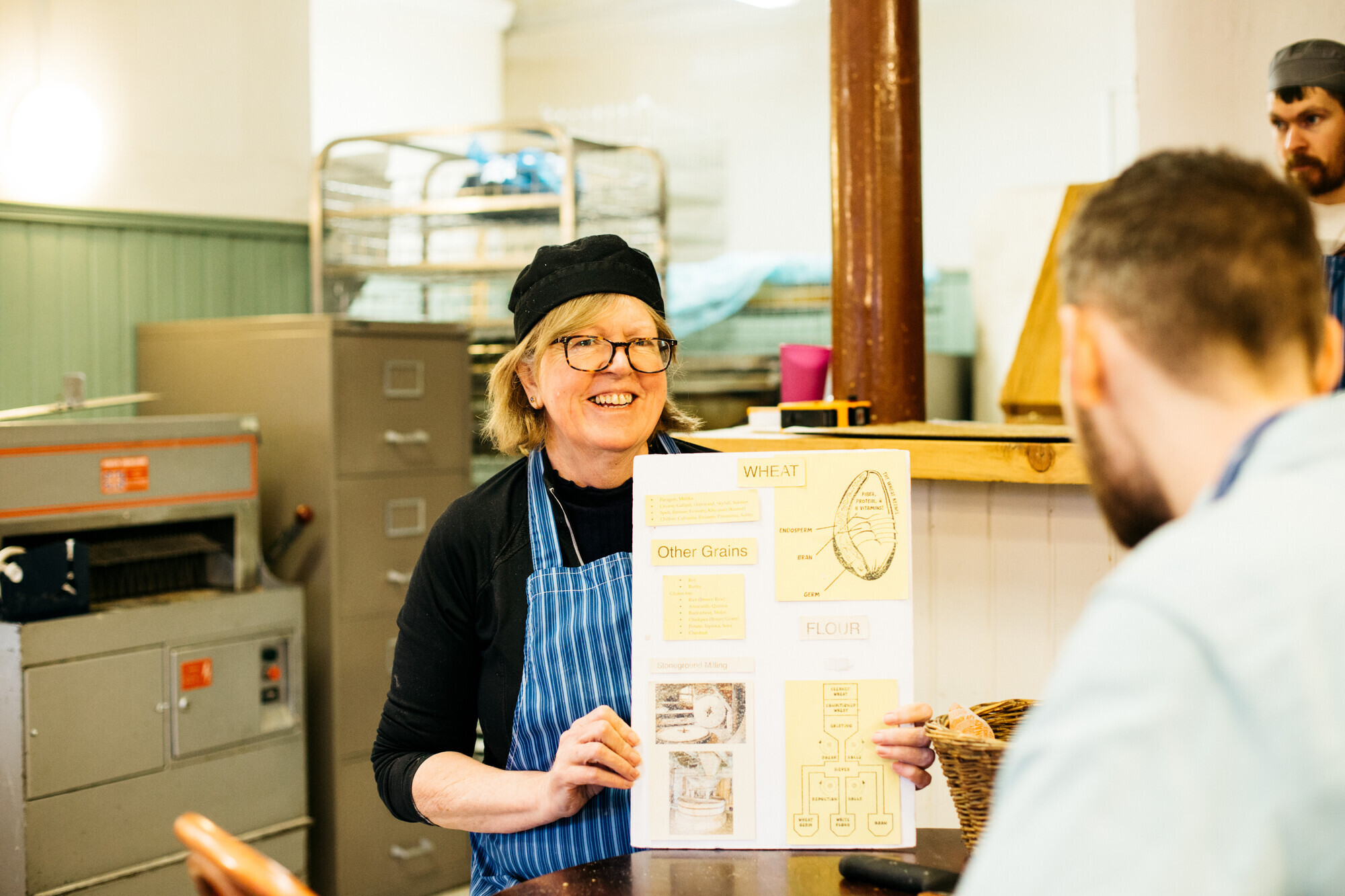 Airbnb signs new tourism partnership with VisitScotland and launches Experiences in Edinburgh
Airbnb has announced a tourism partnership with VisitScotland, to help increase the economic benefits of tourism and travel to more places across Scotland. As part of this partnership, Airbnb will work with VisitScotland to promote a more authentic travel experience in Scotland.
On the back of that announcement and to encourage tourism across less-known neighbourhoods, Airbnb has launched the Experiences platform in Edinburgh. Now, it will be easier for people across the city to share their passions and interests with visitors from around the world. Travellers and locals can now choose from more than 30 Edinburgh-based Experiences designed and led by local experts. Experience Hosts on Airbnb in Edinburgh are talented artists, local entrepreneurs, and seasoned experts from professional bakers to sea kayakers, TV presenters to surfers, and they'll offer a variety of ways to see the city.
Debra is a social impact host of "Making Sourdough Bread with Breadshare" which means 100% of the income generated through her experience goes directly to her local non-profit organization, Breadshare.
Debra explained how important hosting on the platform will be by saying, "Hosting an Airbnb social experience will help us spread the story of Real Bread beyond our small bakery in Edinburgh. We are excited to be meeting people from abroad as well as those visiting more locally and sharing our delicious bread and the skills to make it from scratch."
Breadshare is a community bakery dedicated to promoting the health benefits of real bread and making it accessible which aims to involve the local community in everything they do and help other communities to start their own bakeries. They prioritise ecologically friendly practices such as implementing zero waste policies and actively sourcing locally produced ingredients for their bakery.
Interested in becoming an experience host?
James McClure, General Manager for Airbnb UK said: "Travellers visiting Edinburgh can now unearth hidden gems across the city and immerse themselves in the unique arts, culture, and food for which the city is renowned. For locals, Edinburgh Experiences are a great way for people to earn extra money from their interests and meet new people. Last year, guests staying in listings on Airbnb in Scotland spent over £1 million per day in local communities. Edinburgh Experiences will help bring in a new form of tourism to the city, while boosting the local economy even further."
Riddell Graham, VisitScotland Director of Partnerships, said: "To be the first UK city outside of London to host Experiences on Airbnb is testament to Edinburgh's reputation as a must-visit destination.

"We know that many visitors now want to combine their traditional tourism experiences with something special that takes them off the beaten track, giving them an authentic experience of Scotland that they won't get elsewhere. This innovative initiative by Airbnb will offer visitors to Edinburgh just that – a chance to explore a different side of our capital and meet some of the many warm and welcoming people that live here.
"It is also a chance for existing tourism businesses, as well as individuals with a passion for the city, to be creative and consider new products and offerings that might appeal to travellers.

"Scotland is full of unforgettable experiences. We're delighted to be working with Airbnb on this exciting new addition to their offering and look forward to seeing more locations across the country joining Experiences in the future."