Exploring the Outer Richmond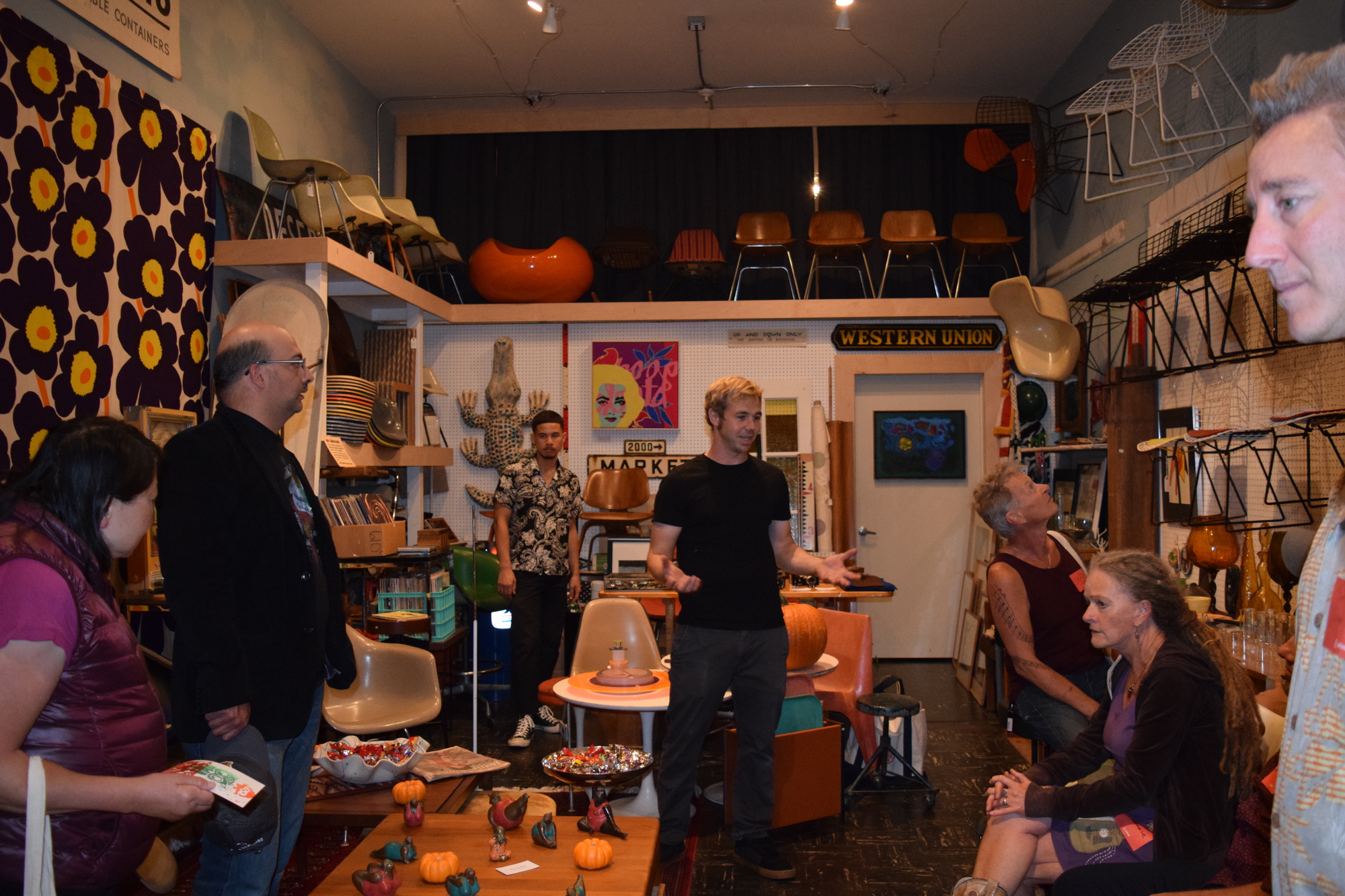 Merchant walks are a way to bring hosts together with local small businesses and introduce them to new and interesting places they can recommend to their guests. Travelers choose Airbnb to have a local and authentic travel experience and with the help of host recommendations, they get to explore parts of the city they would likely otherwise miss. When hosts give their guests recommendations about their favorite coffee shops, restaurants, and shops, local business owners benefit from new customers. Home sharing is a win-win because it benefits hosts, guests, and local neighborhoods.  
The Richmond District is known for its diverse community and for being home to some of the city's most beautiful parks. The newly-named Balboa Village merchant corridor showcases some of the area's best restaurants and local shops.
Recently, Airbnb hosts joined the San Francisco Council of District Merchants (SFCDMA) and the Balboa Village Merchants Association to explore some of the businesses driving more visitors to the Outer Richmond
"The neighborhoods are the gems of the City."
"Each neighborhood merchant corridor has its own distinct personality. By shifting just 1% of your shopping to local businesses, it generates $100M to the local economy," Vas Kiniris of the SFCDMA reminds hosts. "The work of the Airbnb hosts helps the local economy greatly because they steer business to the neighborhood merchants."
249 businesses in the Richmond District are featured in host guidebooks. By bringing visitors to neighborhoods like the Richmond District that have not traditionally benefitted from the city's tourism industry, home sharing is creating economic opportunity for San Francisco families and small businesses.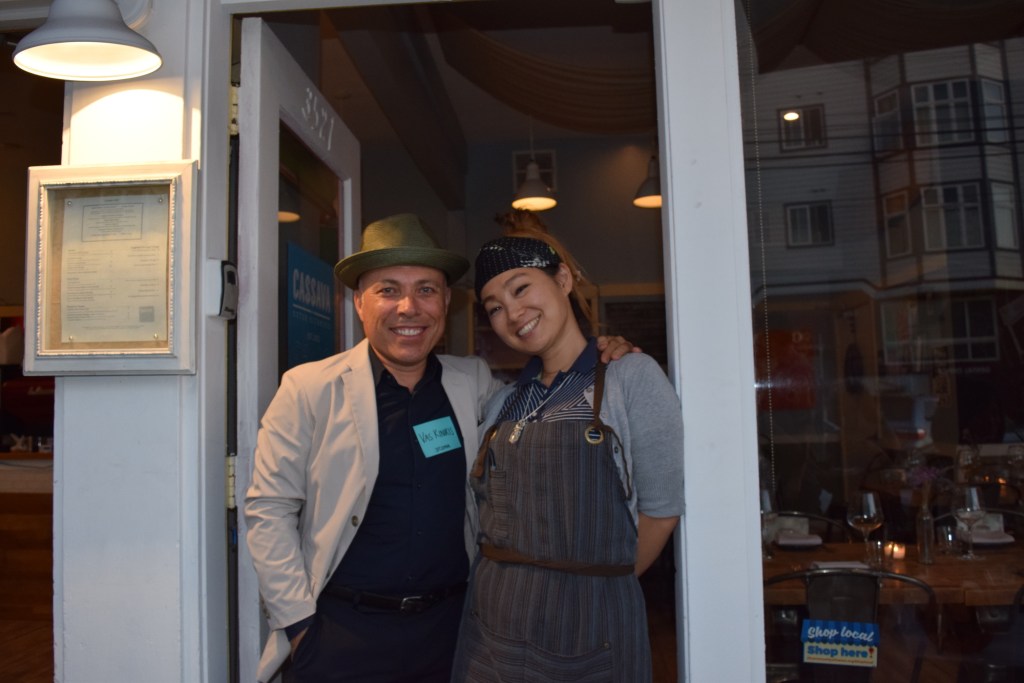 Cassava is a neighborhood restaurant offering refined California cuisine for breakfast, brunch, lunch, and dinner. As the first stop Yuka, the owner, showcased their famous fried chicken and burrata appetizers. Marjan Philhour, president of the Balboa Village Merchants Association, along with Vas Kiniris and Henry Karnilowicz of the SFCDMA, spoke to attendees about the power of supporting local small businesses in San Francisco.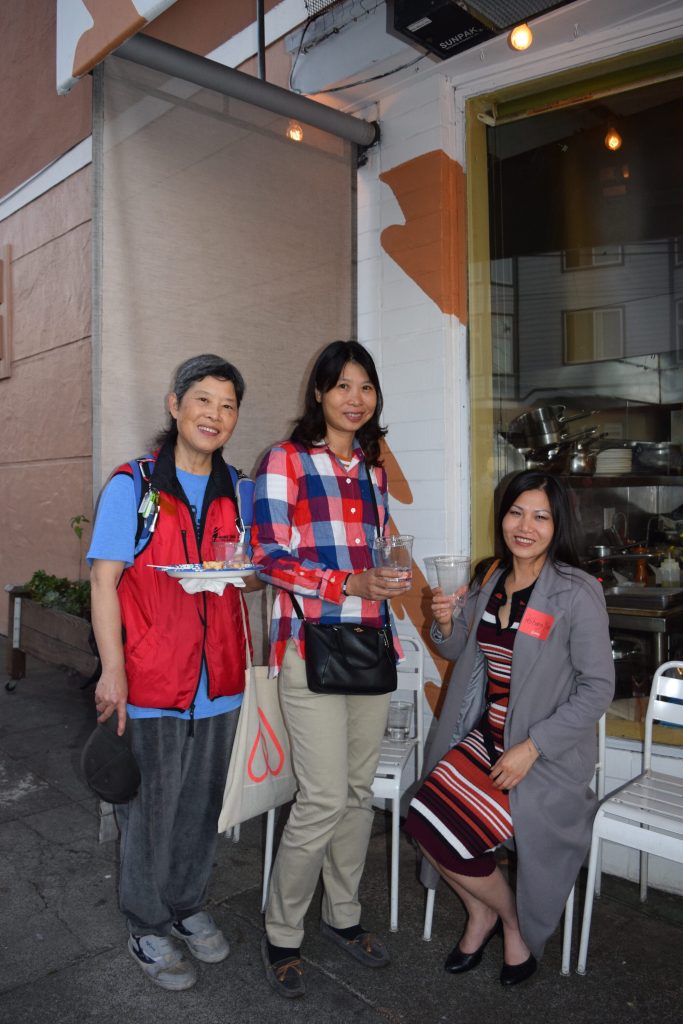 "When Airbnb guests stay in the Richmond, they discover our proximity to all the museums and other attractions. They experience our vibrant and easy-to-navigate corridor, with great dining options and local arts. We love Airbnb hosts' enthusiasm in recommending their guests to patronize our corridor. Hosts are so generous with compliments to our local businesses." —Yuka Ioroi, owner of Cassava
This record shop, art gallery, and performance venue is two years old and known for hosting live music.
As long-time San Francisco residents, Sara and Danny use the shop to support other local artists and feature work from Bay Area painters, photographers, and musicians. Stop in to explore local talent and enjoy live music. You can check out their event schedule here.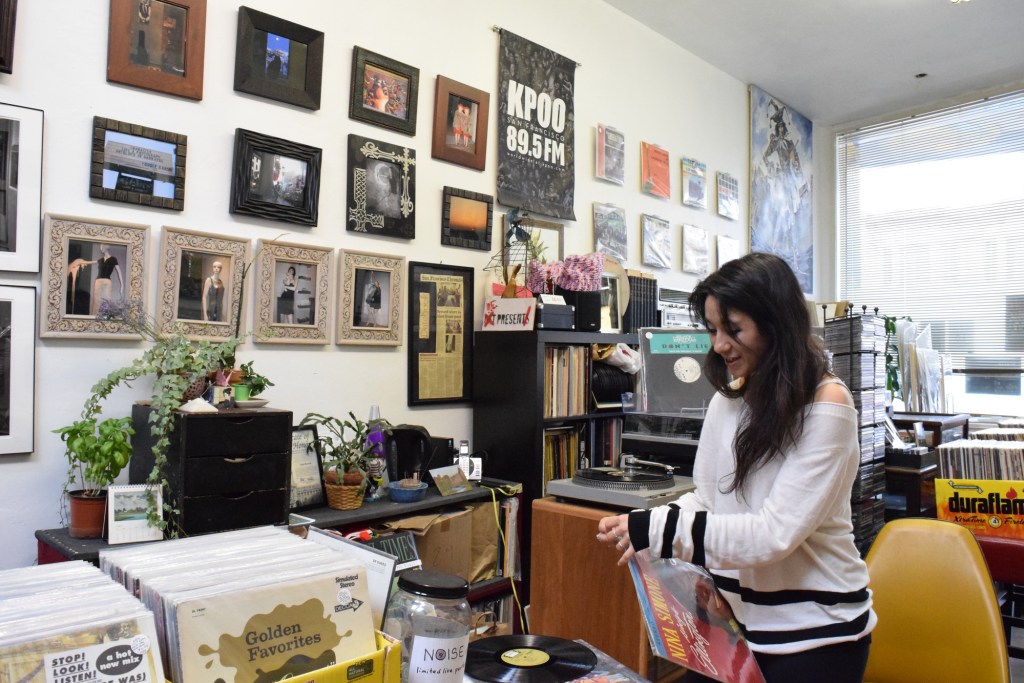 Better; for Living offers contemporary, ethically-sourced items for life, appreciation, or use. Owners Danielle and Giffen make many pieces themselves, including the candles and wood work. Many apparel items are unique couture. Private appointments are available on request.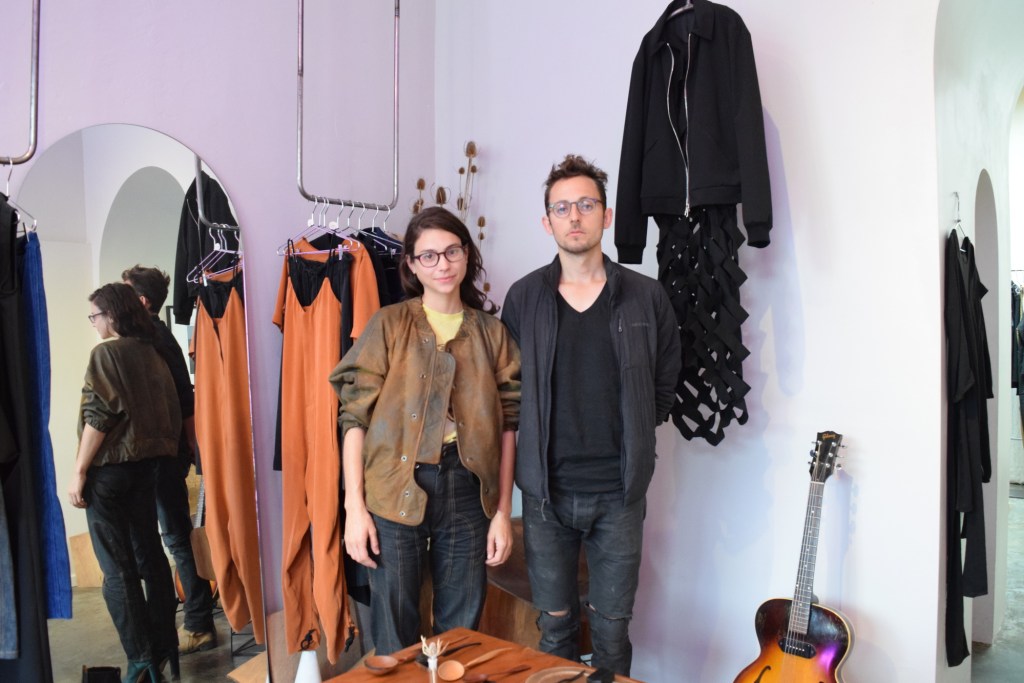 Suzie, the owner of Creative IQ, has lived in San Francisco her whole life. Now, in opening this art studio and gallery, she is excited to bring her passion back to the neighborhood.
During the walk, Suzie led a hands-on demo in cardmaking. See pictures of their work below.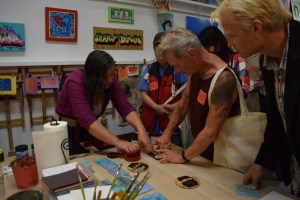 Local Strange is a Buy-Sell-Trade Prop Rental and furniture shop. Specializing in chairs, Anthony the owner uses his keen eye to find quality works.  They are open Thursday – Sunday.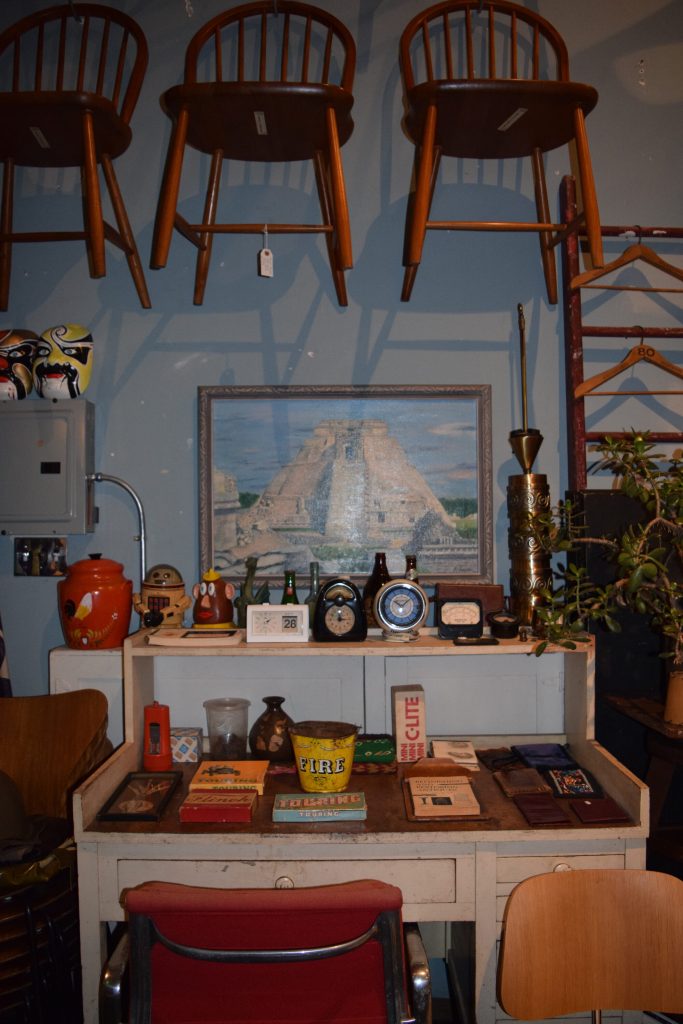 Opened in 1926, the Balboa Theatre shows both new Hollywood releases and older repertoire films and is a host favorite. Themed nights and events are common — check their schedule for more details.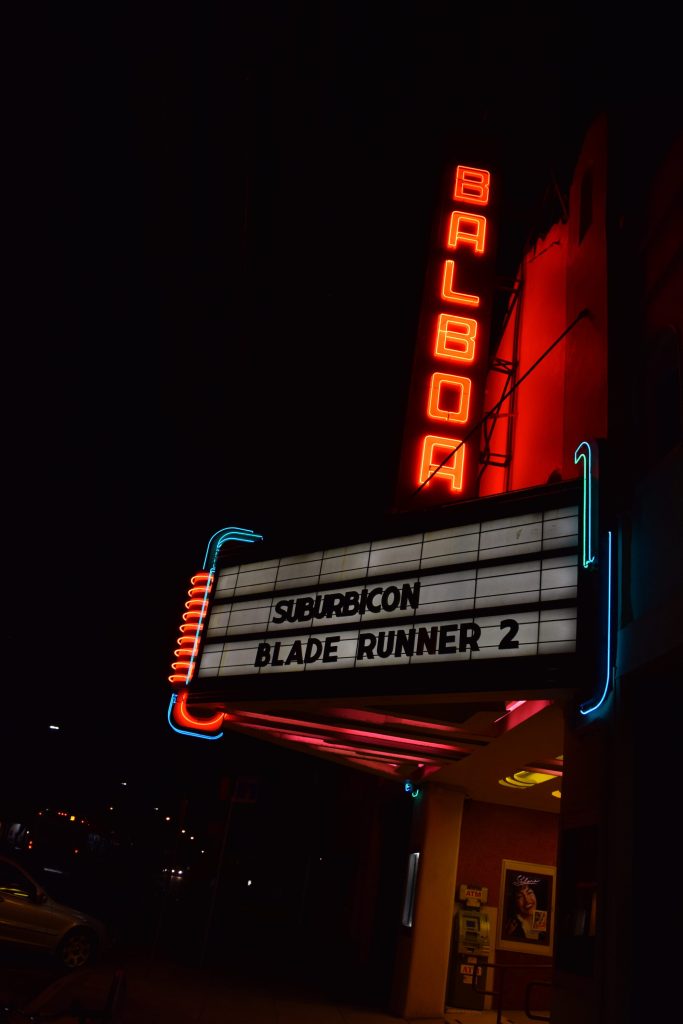 Purusha Yoga is a community-focused yoga studio, recently rated one of the best in San Francisco. Based in Hatha and Raja practices, they offer a wide variety of courses and packages.
During the event, Purusha welcomed hosts with tea on their newly renovated back patio.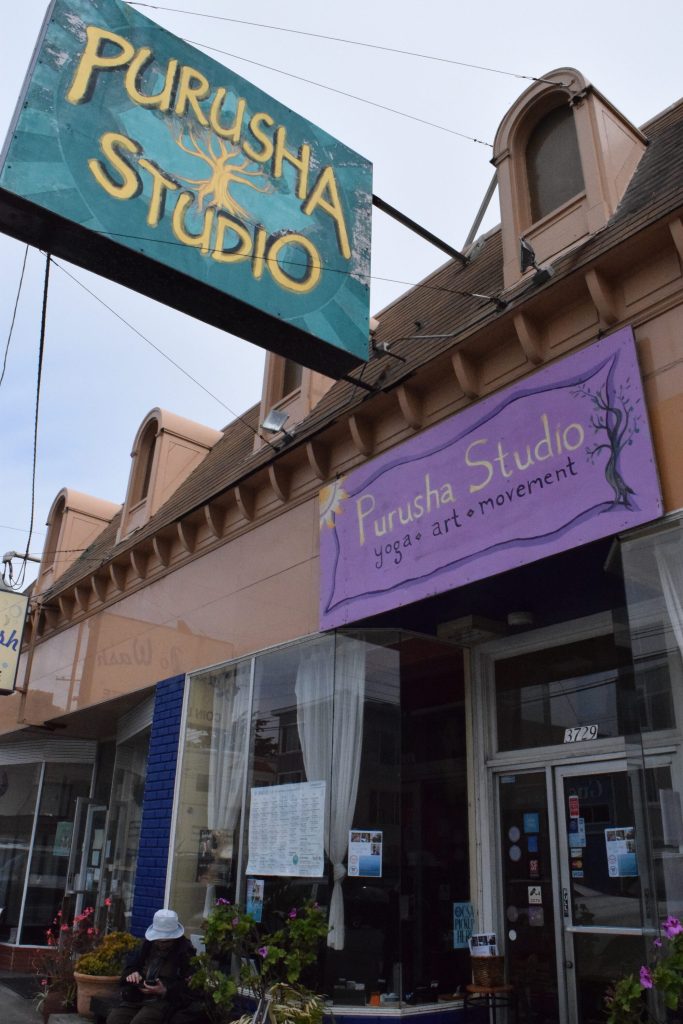 La Promenade is a coffee shop that goes above and beyond to support local community events and fundraisers. Their spacious cafe provided an excellent place for the afterparty. Sandwiches, coffee, and beer were provided. Check their calendar for events including poetry readings and live music.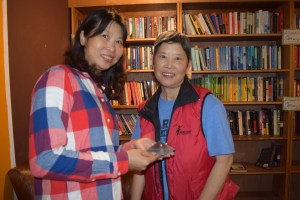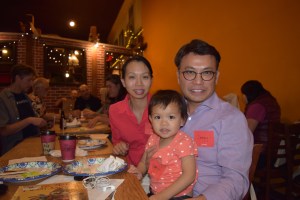 Thank you to the Balboa Village Merchants Association, the SFDCMA, and all who helped make the merchant walk a success.
To learn more about the businesses along this corridor, check out Yuka Ioroi's Guide to the Outer Richmond.