Injecting new life into old Japanese homes
Kazuo Hisada, President and Representative Director of 9 Co., Ltd.
Mr. Hisada, a fashion designer-turned-carpenter, is on a mission to preserve traditional Japanese homes. Having grown up in a 90-year-old house himself, he feels they are an important part of the unique beauty of Japan.
"Houses built using traditional Japanese construction methods have a style that cannot be found anywhere else. I've spent my life up close to their charm, and I wanted to share that with others," he said.
Mr. Hisada is currently involved in a number of projects committed to the renovation of privately owned old Japanese homes, as well as another to give new life to Osaka row houses, which were destroyed in the war and rebuilt.
"Old houses are like jewels"
In the pursuit of modernity, old private homes built with traditional Japanese construction methods are disappearing. He feels a great sense of urgency about this situation. "Many people have forgotten that simply removing the dust can bring beautiful Japanese houses back to life again," said Mr. Hisada.
"As a foreign architect lamented, 'Why do Japanese people get rid of old houses that are like jewels and build houses that will be gone in a few decades?' That is what drove me to try to protect them through renovation and utilizing them as guest houses. This gives a large number of people the opportunity to stay in them and enjoy a unique experience different from that of a conventional hotel."
His renovations inject new design elements, while preserving the original beauty. The result is one-of-a-kind spaces that could only be created in Japan.
"One of the greatest old Japanese houses, Nagaya(row house), is especially appreciated by foreign tourists. When they have traveled this far, they want to experience an atmosphere they cannot find in their own country," he said.
He believes spaces filled with "Japanese-ness" will attract attention as more tourists return.
"Houses that retain a uniquely Japanese style are valuable, and I really want to preserve them in their original form as much as possible."
He believes the key is to think about what modern guests want, and adding small modern touches.
"It is already difficult to find people with the skills to build Osaka row houses and the lumber around Osaka that was once used to build them. That's why I think we have to keep the old traditions alive while making the most of them," he said.
"Japanese old houses have enough beauty to rival European houses, and I would love for more travelers to experience them."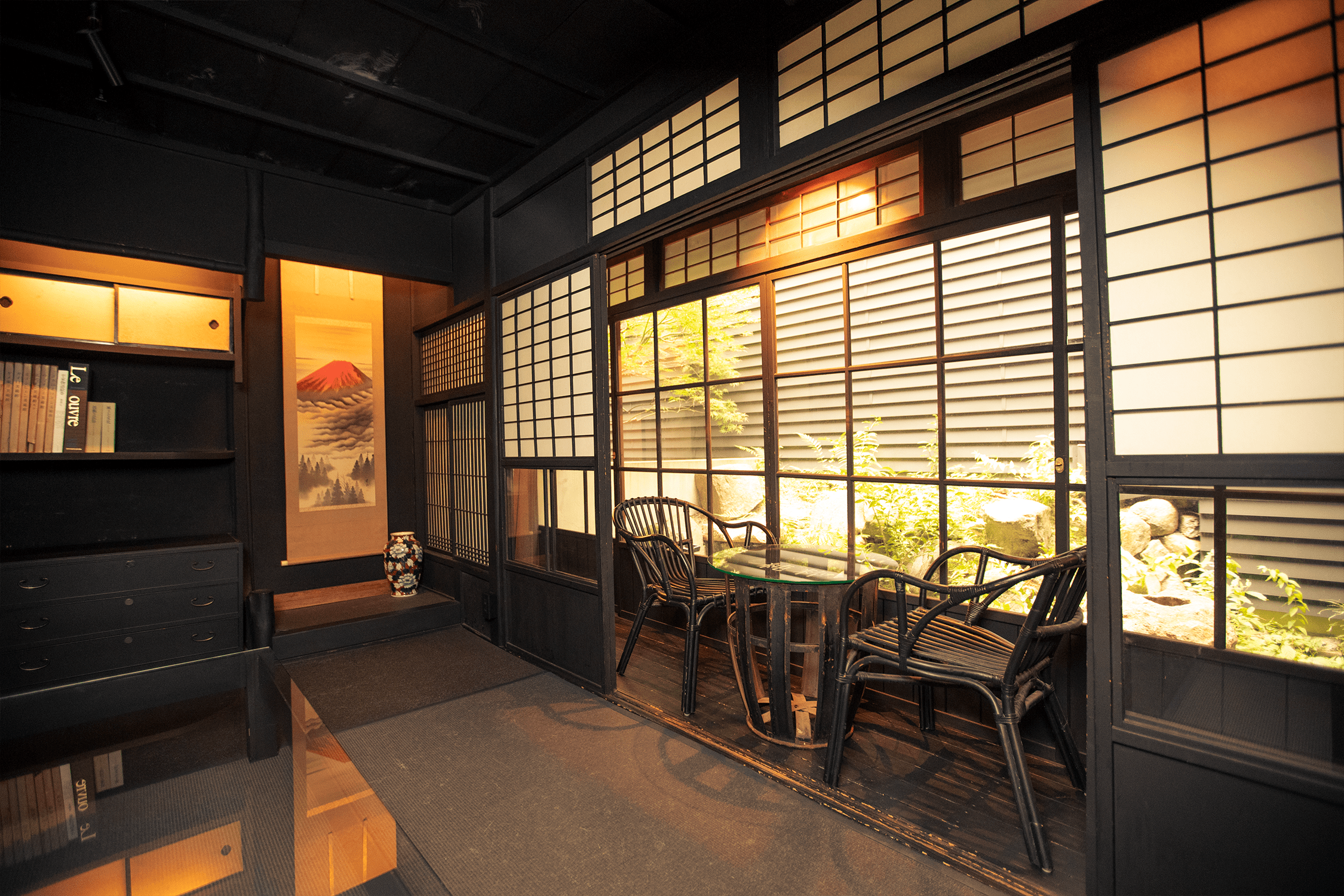 Embracing the beauty of "light and dark"
Mr. Hisada wants to transform old houses into spaces that will be loved today, and he thinks the use of light and dark holds appeal for a modern audience.
"Light and dark are born from a 'culture of subtraction', in which dark spaces accentuate brightness. For example, if you display a hanging scroll in a dark alcove and shine a spotlight on it, it will stand out. I think it's really wonderful because it shows a uniquely Japanese aesthetic sense, and I think foreigners also appreciate it"
This is something he is exploring in his renovation of Osaka row houses, which will be turned into guesthouses. "I want to express light and dark by painting the rooms in black ink."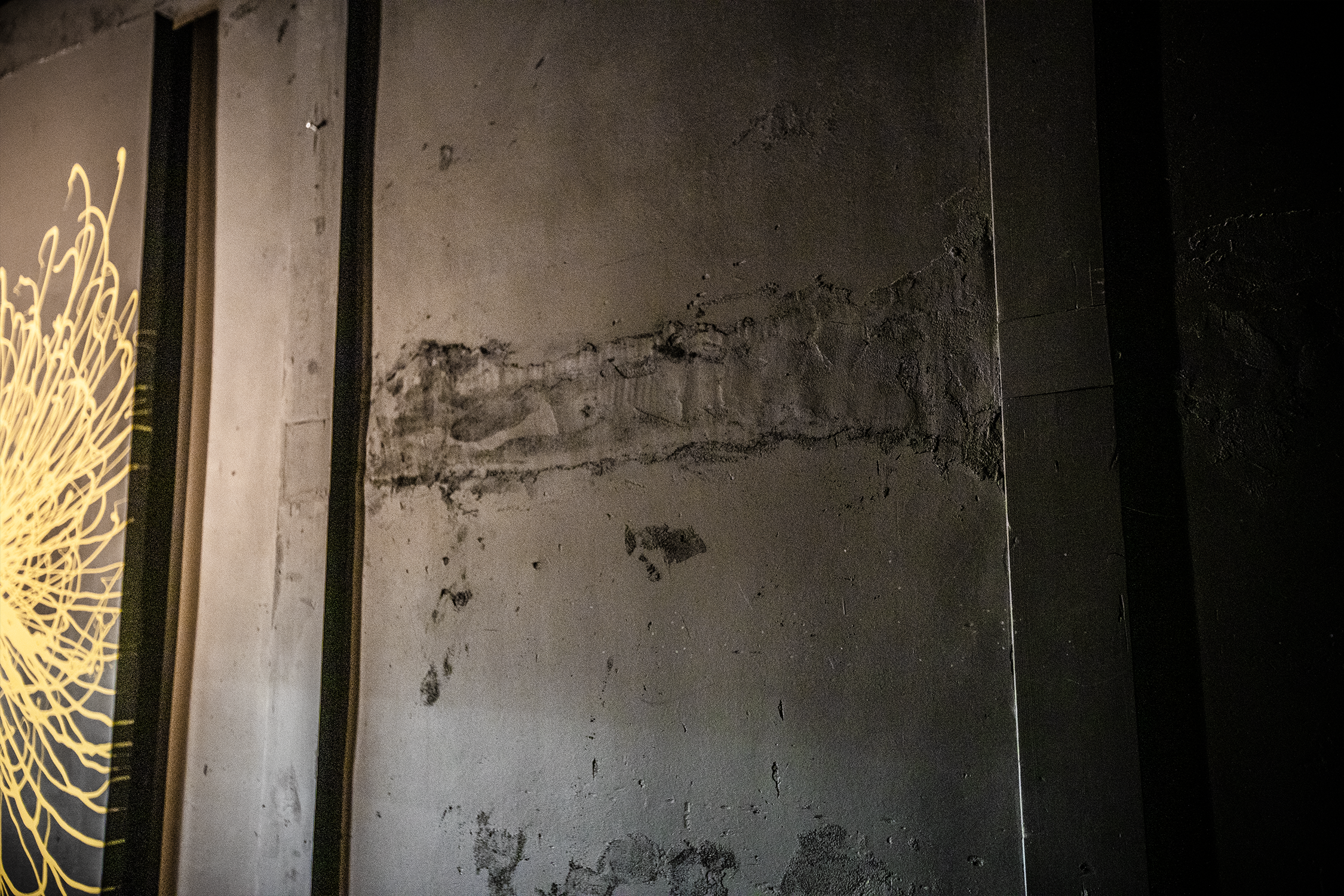 "Some people think it's a desecration of the Japanese house, so they sometimes get angry and say, 'You can't do that' he said, laughing. "But I think it's good for the design, because it covers the wear."
The newly opened SAUN9NE (Sauna Inn) in Higashi-Shinsaibashi also embraces the contrast of light and dark. Mr. Hisada recommends taking a sauna at night with only the sauna light.
"Various elements have been removed to bring it closer to nothingness, creating an expanse that transcends the physical space."
His projects all take full advantage of this uniquely Japanese aesthetic.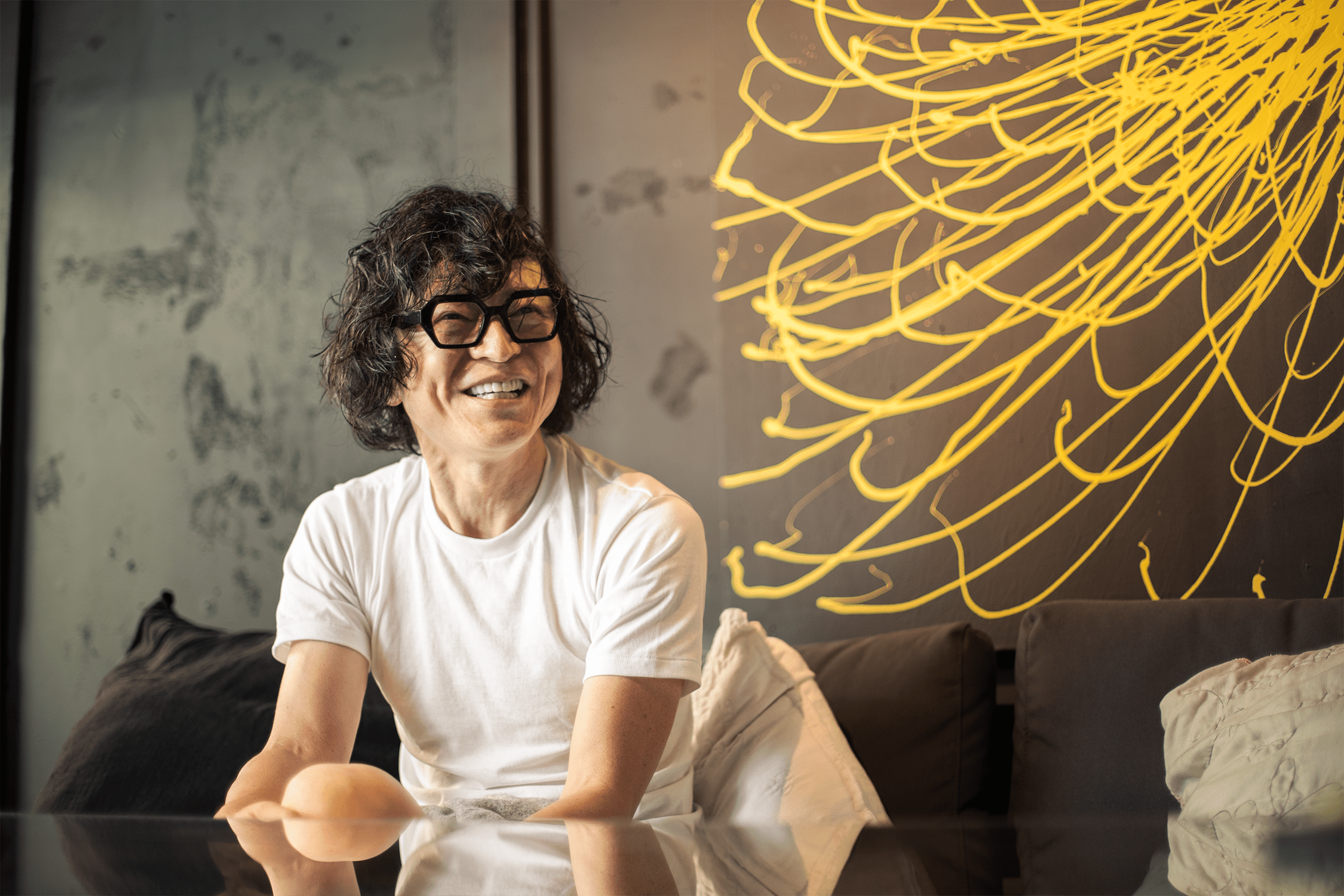 From private homes to an entire village
Mr. Hisada has aspirations in urban development beyond the renovation of private houses. His dream is to eventually revitalize an entire village in the mountains.
"One such village is in Eigenji, Shiga Prefecture, where I was born and raised. The nature is beautiful and the old buildings are still there, so I would like to put some of them together and turn them into a private guest house with a sauna. If we add a new element, I think we can increase the number of guests who think, 'I want to go there even though it's a little far away'."
Once the accommodation was able to attract guests, he would add cafes, craft beer factories, and other facilities to further revitalize the place. "I want to bring out the unique charm of the area as much as possible," said Mr. Hisada.
The concept was born out of the idea that tourism is the way for a rural town in need of revitalization to survive. His aim is to protect traditional culture, while providing modern touches and entertainment. "Even towns that have lost their former vitality could be revitalized with the establishment of just one or two guest houses," he said. "There are many such places in Japan, and I would like to help them."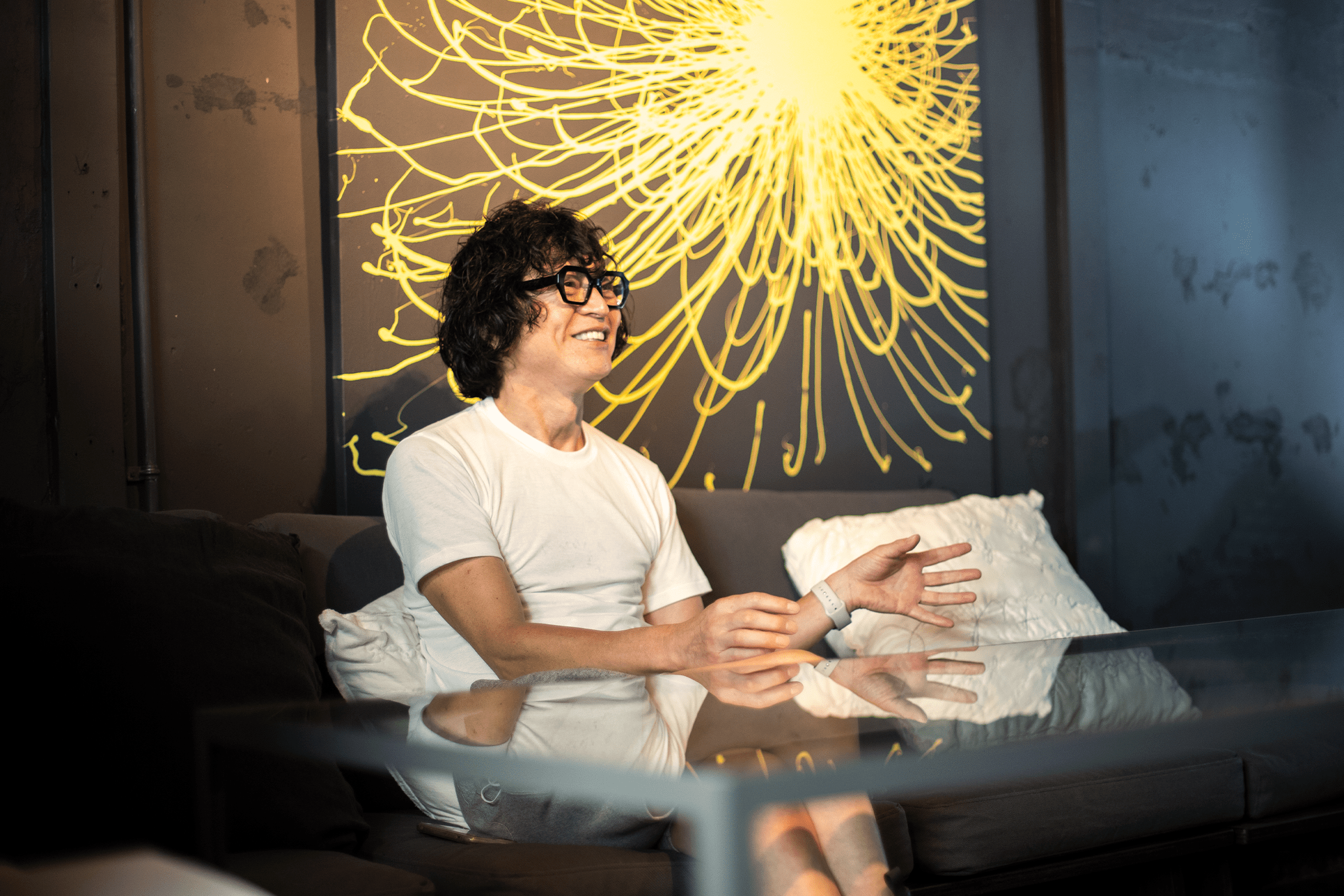 Preserving unique culture for generations to come
As tourism rebounds, Mr. Hisada believes that helping foreign guests better understand Japanese culture is important.
"We take our shoes off when we enter a house and sit on the floor. Even though it's a common custom for us, for foreigners it may seem strange."
"In the same way, I like to explain the reasons for the structure of a traditional Japanese house."
"The structure of a room divided by a shoji or a thin fusuma is unique to Japan. I think we should communicate the difference in the concept of a home, so that travelers from places not accustomed to this can understand and feel at ease staying there."
"Many foreign tourists say they would like to stay in a Japanese home, and so we should explain how it works in our daily life to make this style of accommodation more approachable for them. I believe that if I put into words the splendor of an old home filled with Japanese aesthetic, people would feel the charm. It would be nice to make a video explaining it in detail, and I would like to think of other ways to communicate it to the world," he said.
"I hope that our guests will experience the best of Japan from these renovated old homes. I am constantly thinking of new ideas to preserve the unique beauty and style for the future."
Profile
Kazuo Hisada grew up in a 90-year-old house in Eigenji in Shiga Prefecture. He graduated from Osaka Mode Gakuen and started working in what was his dream job in the fashion industry. He later became a carpenter and started his own renovation business, and has a unique background having worked on more than 400 projects. He founded 9 Co., Ltd. in 2011.