The most wishlisted Design and Creative Space stays for inspiring retreats
Key Takeaways
Airbnb releases the most wishlisted global Design and Creative Spaces listings since launching the categories in May 2022.
From May 11 to December 31, 2022, creative and designer Hosts earned collectively over $371 million.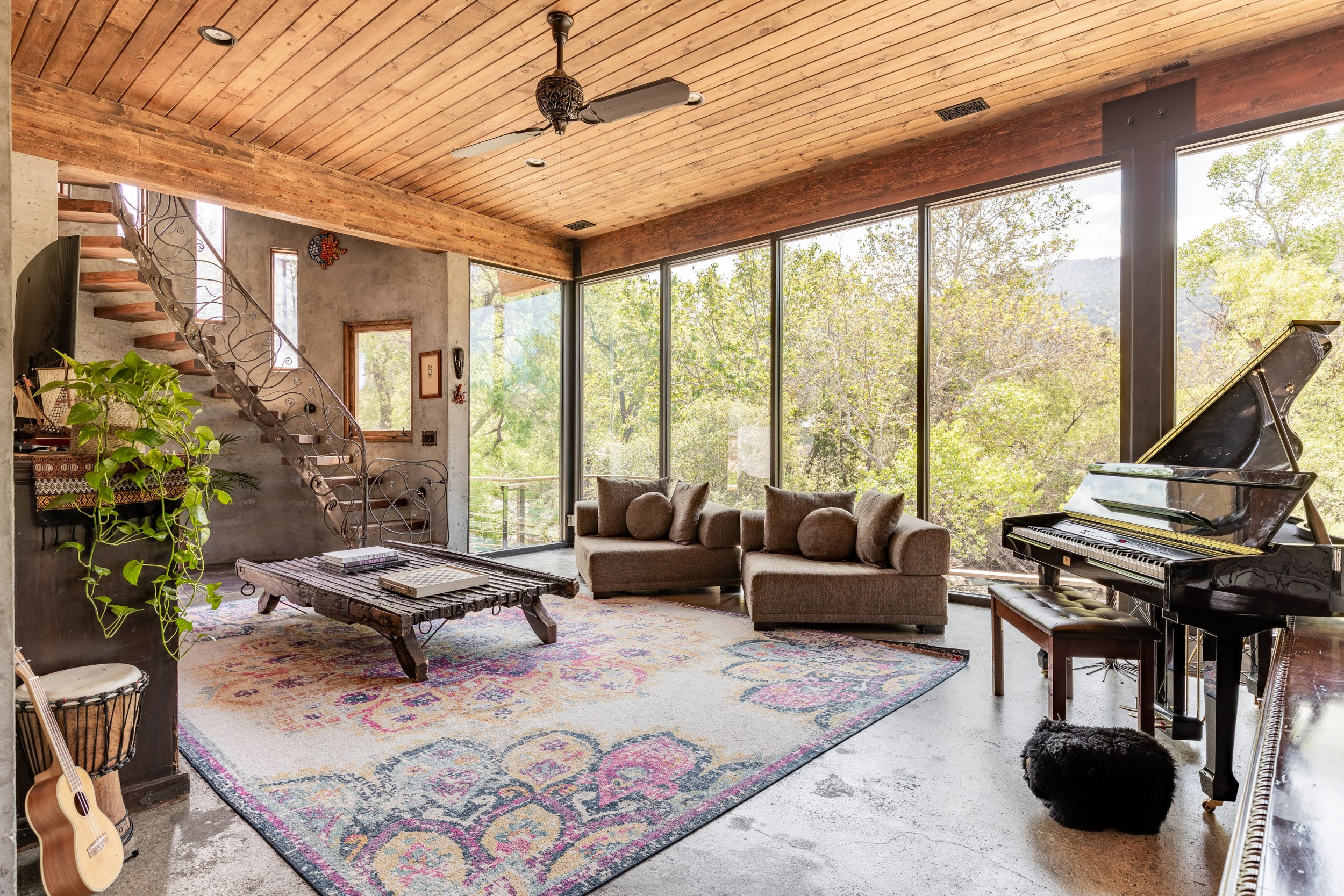 Key Takeaways
Airbnb releases the most wishlisted global Design and Creative Spaces listings since launching the categories in May 2022.
From May 11 to December 31, 2022, creative and designer Hosts earned collectively over $371 million.
From a musician looking to rent out their music studio while on tour, or a fine artist sharing their immersive art studio with a fellow creator, Airbnb is chock full of possibilities for both creative Hosts looking to earn extra income and creative guests looking for an inspiring place to stay and create. With the recent launch of our Design and Creative Spaces Categories last year, it's never been easier to discover these inspiring stays.
We're sharing data on recent earnings for creative Hosts, shining a spotlight on the some incredible Hosts behind these creative listings – including the unique guest connections they've cultivated – and highligthing the most wishlisted listings in the Design and Creative Space Categories1:
The most wishlisted Design stays
The most wishlisted Creative Space stays
From May through December of 2022, Hosts of listings in the Creative Spaces and Design categories earned over $371 million dollars collectively, showcasing the demand for good design and creative-fueled stays, among our guests.
Creative spaces lead to creative connections
We've heard from a few of our top creative Superhosts including Georgel, Daniel, Nancy, and Chris who've offered everything from art to music to their guests and have inspiring stories to share.
Superhost Daniel created the Launch Pad – Art and Adventure to be a safe haven for creatives to express themselves in Joshua Tree, CA. As a lifelong traveler, photographer and teacher, Daniel's space emphasizes his desire for others to create with abandon. Nearly all the decor was handmade by Daniel and his partner with the idea to inspire. Daniel's hundreds of five-star reviews echo his intentions, with some guests' reviews describing the listing as the perfect place to "get your creative juices flowing" or experience a "spiritual awakening". In 2022, Daniel's five creative listings earned him more than $200,000 total.
Daniel has created lasting relationships through hosting, most notably with a tattoo artist and musician from Denver who stayed in Daniel's space for two months before moving permanently to the area. They bonded over their love of music and eclectic festivals, which culminated in Daniel and his guest attending a creative festival together.
Superhost Nancy is a full-time fine artist based in Houston, Texas, who lists her Artist's Library with a Private Swimming Pool, giving guests the opportunity to learn from her in her art studio. When guests visit her she revels in sharing knowledge about landscape oil painting, still portraits and more. In 2022, Nancy has earned around $50,000 renting out her library alone!
Nancy's major connection to guests happens during private lessons in the studio that she offers, highlighting her love for both hosting and creating. These relationships have inspired Nancy to start hosting art retreats abroad and teaching professional workshops both in her Airbnb and around the world. Guests have noted that the space is filled with personal pieces done by Nancy which in turn made the listing "feel like home."
Superhost and spiritual guide Georgel hosts "amazingly creative and highly sensitive beings" at The River Island. Along with hosting his creative space, which is equipped with instruments, art and meditation spaces, he gives guests the opportunity to accompany him on meditation practices along the river, incorporating breath work, sound healing and forest bathing. This experience allows him to establish "a deeper connection with guests from all over the world." He earned around $190,000 in 2022 from The River Island listing. 
Georgel attributes his success as a Host to developing his Healing & Coaching business, giving him more time to inspire and create art and most importantly open up time to spend with his family For Georgel, "hosting on airbnb contributes so much to my freedom to create". From a guest perspective, countless five star reviews highlighted "how magical" the stay was with one guest complementing the sanctuary tent, which they referred to as a "sovereign space".
Lastly, Superhost Chris's Waterfront Escape boasts a full art studio with a waterfront view. He loves having creatives stay in his space and add to the artistic energy of the home. Many guests have used the art studio to not only to paint and draw, but to meditate, with some guests leaving poems in the guest book for Chris and future visitors to enjoy. Reviews amplify Chris's artistic intentions with one guest praising the listing as a "peaceful, intriguing blessing". In 2022, Chris earned approximately $55,000 in revenue from this listing.
---
*All homes in this article are intended purely to inspire and illustrate. Airbnb does not recommend or endorse these listings or any other homes on the platform.