Airbnb Reveals Most Wishlisted Design Homes in the UK
Key Takeaways
Airbnb today reveals some of 2022's the most wishlisted Design homes in London and the UK to celebrate London Design Festival
Airbnb's new Design Category features over 20,000 homes globally chosen for their iconic architecture and interiors
Hosts of Design homes in the UK collectively earned almost £11m in the first half of 2022, with the typical UK Host earning over £12,600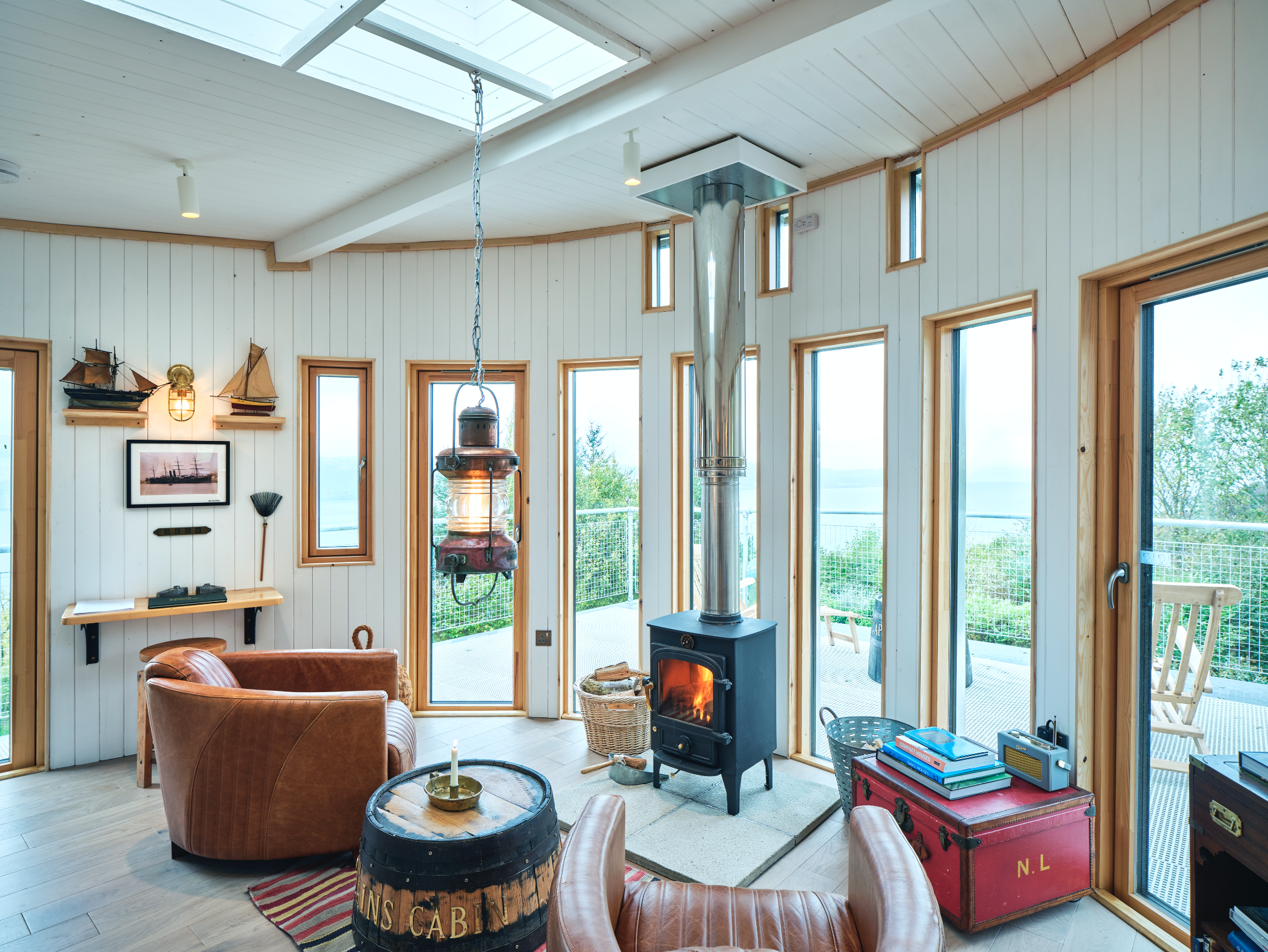 Key Takeaways
Airbnb today reveals some of 2022's the most wishlisted Design homes in London and the UK to celebrate London Design Festival
Airbnb's new Design Category features over 20,000 homes globally chosen for their iconic architecture and interiors
Hosts of Design homes in the UK collectively earned almost £11m in the first half of 2022, with the typical UK Host earning over £12,600
As London Design Festival 2022 draws to a close, Airbnb's new Design Category features approximately 20,000 (1) listings globally and counting – so lovers of architecture and interior design can easily discover their next design-led stay on Airbnb.
Airbnb's Design Category features breathtaking homes, selected for their iconic architecture and stunning interiors for the ultimate gateway, including masterpieces by architects such as William Turnbull Jr. and Le Corbusier.
In the first half of 2022, guests on Airbnb spent over 65,000 nights in Design-led homes in the UK alone (2). In this same period, Hosts listing Design homes in the UK collectively earned almost £11m, with the typical UK Host earning over £12,600 (3).
In the spirit of creativity and design, Airbnb today reveals some of 2022's most wishlisted Design homes in London and the UK (4):
Those looking for design stays further afield can request to book homes designed by famous architects such as Frank Lloyd Wright and Ken Kellogg. From a stylish apartment in Ricardo Bofill's Red Wall postmodern complex in Spain, to an earthy and bright house on stilts by Croxatto y Opazo in Chile, a wishlist of Design listings created by some of the world's most renowned architects can be found here.
"There is something very special about sharing the joy you take in your home with others. When we refurbished the house, we designed it so that the rooms could evolve and change as our needs did. The extension was designed as a communal place for a family to come together. We have loved the messages from guests saying how much their families have enjoyed and used the space."

Sarah, Host of a townhouse with courtyards & garden in London
"There really is something for everyone on Airbnb and the Design Category is no exception. Travellers can now more easily find and experience a stay in thousands of spaces that display creativity, uniqueness, and out-of-the-box thinking, all on Airbnb. It also presents owners of design-led spaces an opportunity to showcase the beauty of their homes while also earning additional income through hosting."

Amanda Cupples, General Manager for Northern Europe at Airbnb
Prospective Hosts can learn about how much they could earn by sharing their space on Airbnb through the What's My Place Worth tool. The interactive tool computes the estimated income based on geography, type of listing, and also uses prior Airbnb booking data in the area. For more information, visit Airbnb.com/host.