New survey: EU Hosts Use Airbnb Income To Afford Rising Living Costs 
Key Takeaways
Over 40% of EU Hosts across the EU say hosting has helped them to cover rising cost for food and other essentials
Over a third say the additional income helps them make ends meet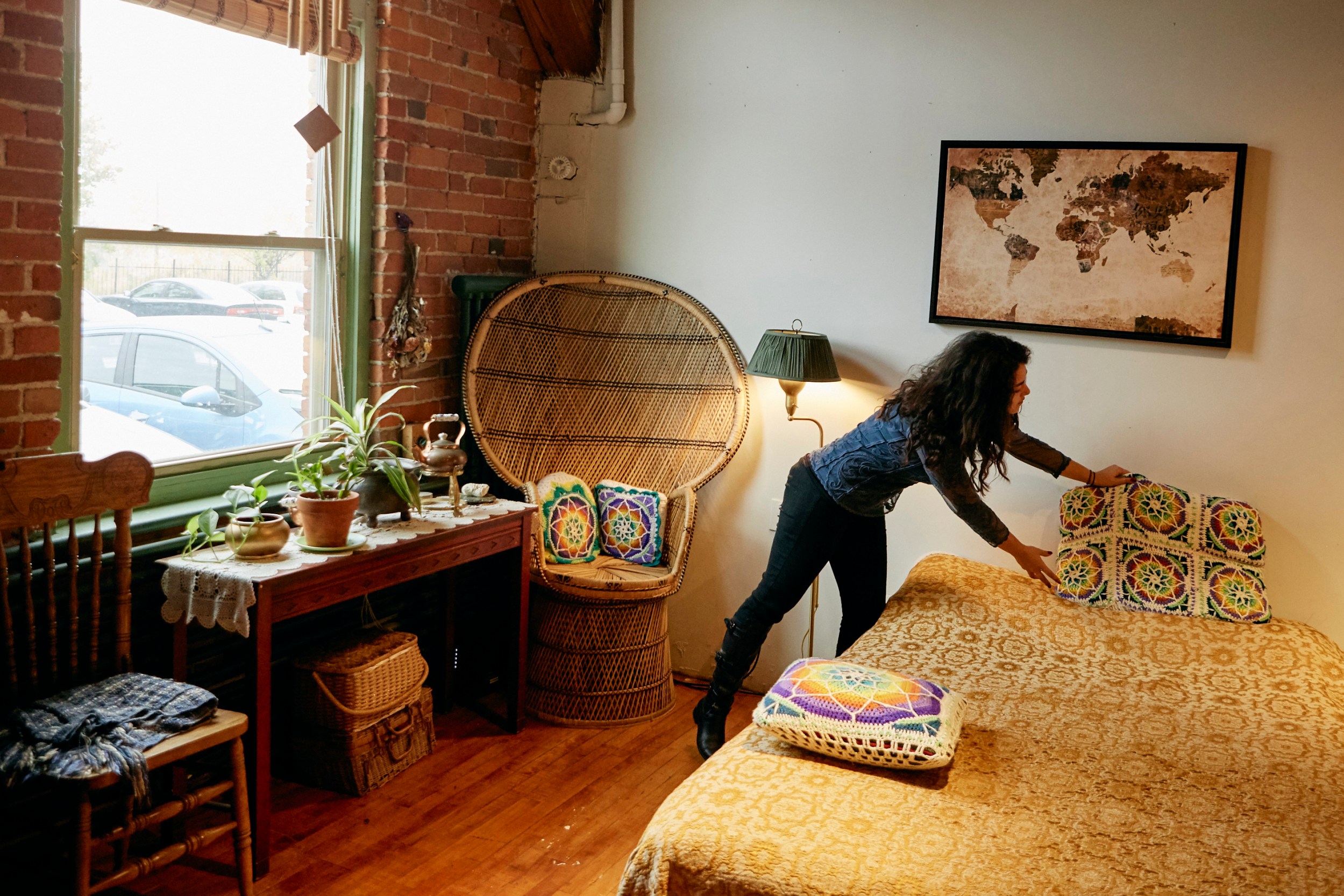 Key Takeaways
Over 40% of EU Hosts across the EU say hosting has helped them to cover rising cost for food and other essentials
Over a third say the additional income helps them make ends meet
A major new survey of more than 70,000 EU Hosts and guests on Airbnb highlights – for the first time – how the cost of living crisis is driving people to become Hosts on Airbnb. Over 40% of Hosts across the EU say hosting has helped them to cover rising cost for food and other essentials, and over a third say the additional income helps them make ends meet.
The typical EU Host earned just over €3,000 last year – equivalent to two months additional pay for the median EU household – by renting their space on Airbnb. The vast majority of Hosts are regular people, and three quarters of EU Hosts share only one listing. Around a quarter of EU Hosts or someone in their household work in either education or healthcare. More than half are women, over a half are in full or part-time employment and over a quarter are retirees. 
The survey shows that the rising cost of living is also pushing guests to seek more affordable family travel on Airbnb. More than half of guests say booking on Airbnb saved them money and a third said they specifically chose an Airbnb over other types of accommodation to save money.
As well as being affordable, one in five guests said that Airbnb offered a more local travel experience. Over half said their Airbnb listing enabled them to experience an area they probably wouldn't have visited and over half say they took up their Host's recommendation of a local business or place to visit. This helps disperse guests and benefits beyond hotel districts to local families and their communities. A 2021 study by Oxford Economics found that travel on Airbnb supports almost 345,000 EU jobs and generates nearly €19 billion GDP contribution through guest spending.
"As the cost of living crisis takes hold, everyday Europeans across the bloc are boosting their income by opening their homes on Airbnb," said Juliette Langlais, Director of Policy at Airbnb. "Airbnb supports the EU's work to update its rules and has put forward proposals that would unlock the benefits of hosting for families across the EU, while clamping down on speculators and giving governments the tools they need."
As cost of living bites and families look for new ways to boost income, the EU is consulting on new harmonised EU rules for short-term rentals that could unlock the benefits of hosting. Many EU citizens are currently unable to benefit from the economic opportunities brought by home-sharing due to local rules that can be onerous and disproportionate – often because they are designed with large-scale tourism players in mind.
In response to the EU's consultation, Airbnb has put forward proposals in The EU Host Action Plan, which the company launched in response to the EU Commission's short-term rental initiative consultation. Airbnb's proposed new rules support hosting for everyday Europeans while clamping down on speculators and giving governments the tools they need to tackle issues linked with overtourism.
Based on a survey of over 36,000 Hosts and nearly 38,000 Airbnb guests booked between June 1, 2021 and Dec. 31, 2021 and surveyed between February 17, 2022 and March 31, 2022. Margin of error under 2%.