New year, new Hosts, new homes on Airbnb 
Key Takeaways
New UK Hosts collectively earned over £180 million in income between January and September 2022
With Airbnb Setup, potential new Hosts can access one-to-one guidance from a existing Superhost
Explore the new homes with a wishlist of incredible listings from new Hosts
Key Takeaways
New UK Hosts collectively earned over £180 million in income between January and September 2022
With Airbnb Setup, potential new Hosts can access one-to-one guidance from a existing Superhost
Explore the new homes with a wishlist of incredible listings from new Hosts
With inflation and a rising cost of living, it's no surprise that earning extra money and saving more in 2023 are near the top of many New Year's resolution lists. But let's be honest, we're all guilty of making – and breaking – our January promises.
If you're determined to earn more this year and stick with it, becoming a Host on Airbnb might be just your answer. New Hosts last year collectively earned over £180 million in income between January and September 2022 in the UK alone, with the average new Host earning nearly £2,800 over the same period (1).
We may only be a few weeks into the New Year, but many soon-to-be Hosts are wasting no time listing homes in 2023.
Our 2023 Hosts are joining the ongoing travel resurgency and new economic opportunities for communities, as well as new Hosts looking to earn extra income. New insights from Airbnb show that 32 per cent of UK Hosts that became active last January went on to become Superhosts (2).
What's more is that new homes on Airbnb are getting booked almost immediately with half of listings activated and booked in Q3 2022 receiving their first reservation within three days.
MEET SOME OF OUR FIRST HOSTS OF 2023
Now is the perfect time to Host, and these go-getters were off the races as some of the first Airbnb Hosts of 2023.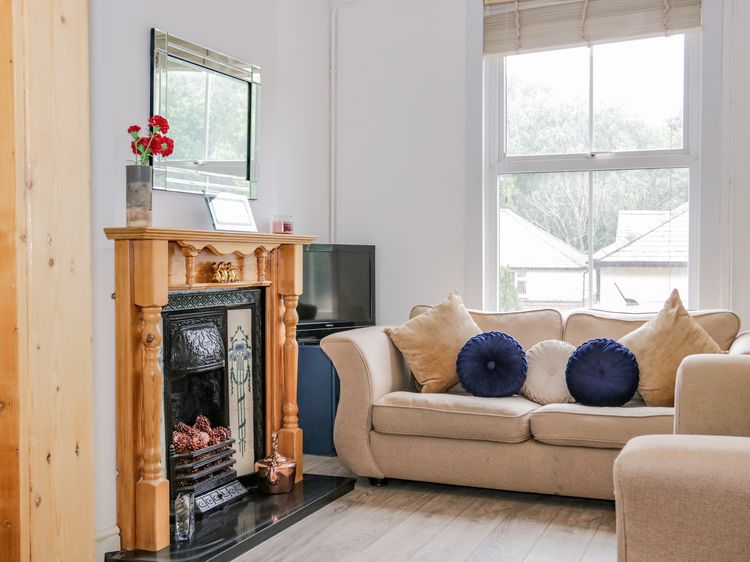 "The rising living costs have influenced our decision to Host on Airbnb. It's been something we have considered doing for some time and I made it my New Year's resolution to join. Getting signed up was an easy process and I was matched with an experienced Host who was able to answer any questions I had. I'm so thankful I took this step as we have already seen our first booking. We are hoping the additional income can go on a campervan. I'm not a camper at heart, but my partner is! So alternating nights between a camper and various Airbnb's will keep us both happy."

New Host Rachael, from Denbighshire, Wales
IT'S NEVER BEEN EASIER TO HOST
Whether your goal is to travel more, to offset holiday season costs, or combat the rising cost of living, hosting on Airbnb has never been easier.
With the introduction of Airbnb Setup, the all-new, super easy way to Airbnb your home, new Hosts can access one-to-one guidance from a Superhost; the opportunity to have an experienced guest for your first booking; and specialised support from Airbnb Community Support agents in over 42 languages.
All Hosts also get even more AirCover, now featuring even more top-to-bottom protection, with guest identity verification, reservation screening, and USD $3M damage protection, including coverage for cars, boats, art and valuables.
If you're interested in joining the first new Hosts of 2023, visit Airbnb.com/host.
OUR MOST WISHLISTED NEW CATEGORY HOMES
With incredible new Hosts come incredible new homes – explore the most wishlisted New listings from UK Hosts here. These most wishlisted new listings come from one of our 'newest' Categories – New! (3)
Introduced last year, Categories is a new way to search so that millions of people can discover homes they never knew existed. The New Category is part of six Categories launched this Autumn. Enjoy these jaw-dropping new listings inspiring wanderlust from travellers all around the world.
All bookings included in this press release are intended to inspire and illustrate. Airbnb does not endorse or promote these listings or any other accommodations or experiences on the platform.