Since Airbnb's early beginnings in 2008, our host community has been providing unparalleled ways to explore new destinations. Our hosts not only help their guests feel a sense of belonging, but many around the world have created unique spaces that are as exciting to discover as the destinations.
With 10,000 RVs, 3,000 castles, 2,000 yurts and 1,400 islands on our platform, opportunities for unique stays abound on Airbnb. To date, more than 200,000 people have spent the night in a treehouse, and some 90,000 trips have been booked in yurts.
Below is a selection of 10 quintessentially quirky listings around the world that provide experiences unrivaled by other accommodations.
Mushroom Dome Cabin (Aptos, CA, USA)
Host of one of the most popular Airbnbs in the world, Kitty says to book for a full weekend, one typically has to book 9-11 months in advance. The cozy cabin features a loft under a geodesic dome and sits on 10 acres of land where guests can be fully immersed in nature among the woods, hummingbirds and even goats.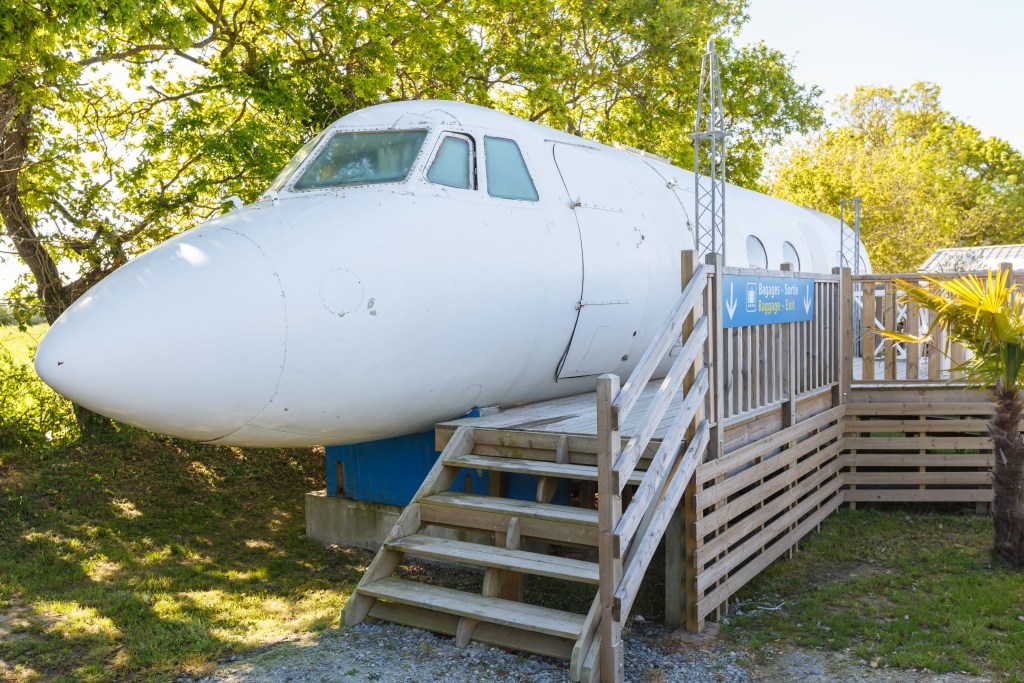 Sleep in a True Plane! (Saint-Michel-Chef-Chef, France)
For those looking to take their travels to new heights, you can book your own private plane in the heart of western France. This listing comes complete with a double bed and a living room in the cabin, and everyone gets a chance to sit in the cockpit, which has been converted into a bathroom with a view.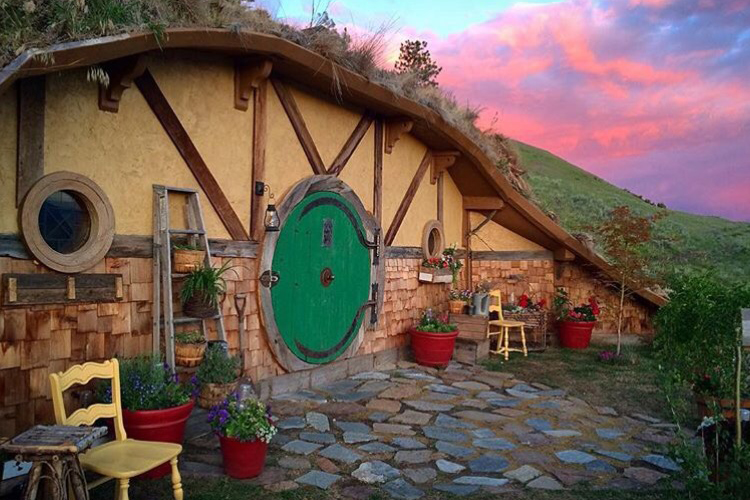 Underground Hygge (Orondo, WA, USA)
Nestled in a hillside along the Columbia River Gorge is Kristie's one-of-a-kind hobbit hole home, a listing that would inspire anyone to take off for their next incredible journey. Every nook and cranny of the dwelling was built out of sustainable materials so that guests can enjoy warmth in the winter and coolness in the summer.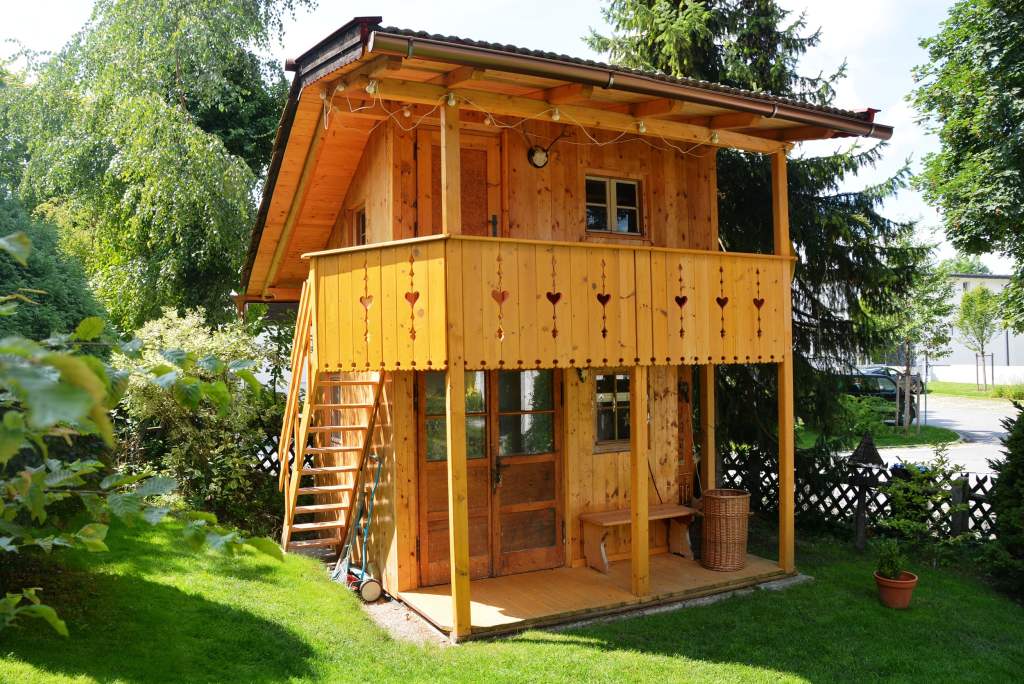 Treehouse for 5 (Bavaria, Germany)
This rustic and cozy tree cottage is perched outside host Martin's home in Murnau, and it's perfect for those with an unconventional way of traveling, including bicyclists, backpackers and adventure-seekers. Complete with a cozy bedroom, sofa and library of the classics, guests frequently report that the only thing more charming than the listing is Martin and his family.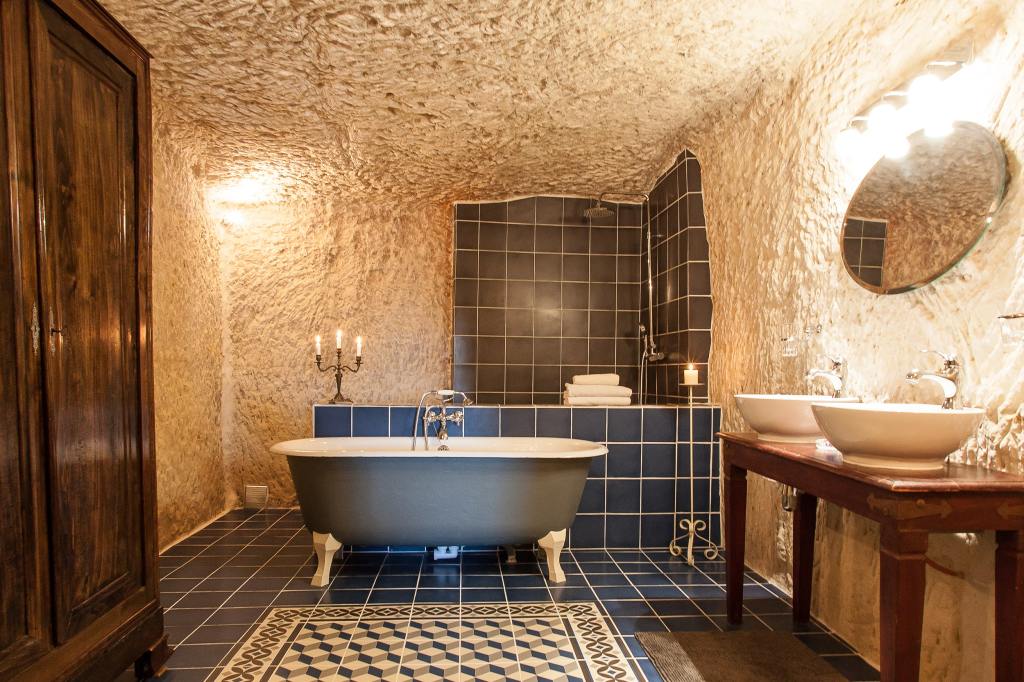 Amboise Troglodyte (Centre, France)
With spacious rooms, romantic lighting and beautiful touches, Alexis and Lotte's cave home centered in France's Loire Valley provides space and quietness to guests from around the world. Just steps away from a castle, this home is the finest way to enjoy a traditional troglodyte (cave) home. Located just two miles from Amboise, where Leonardo Da Vinci once stayed and which is famous for its history and castles, guests will be charmed by the beautiful landscape as well as the unique home.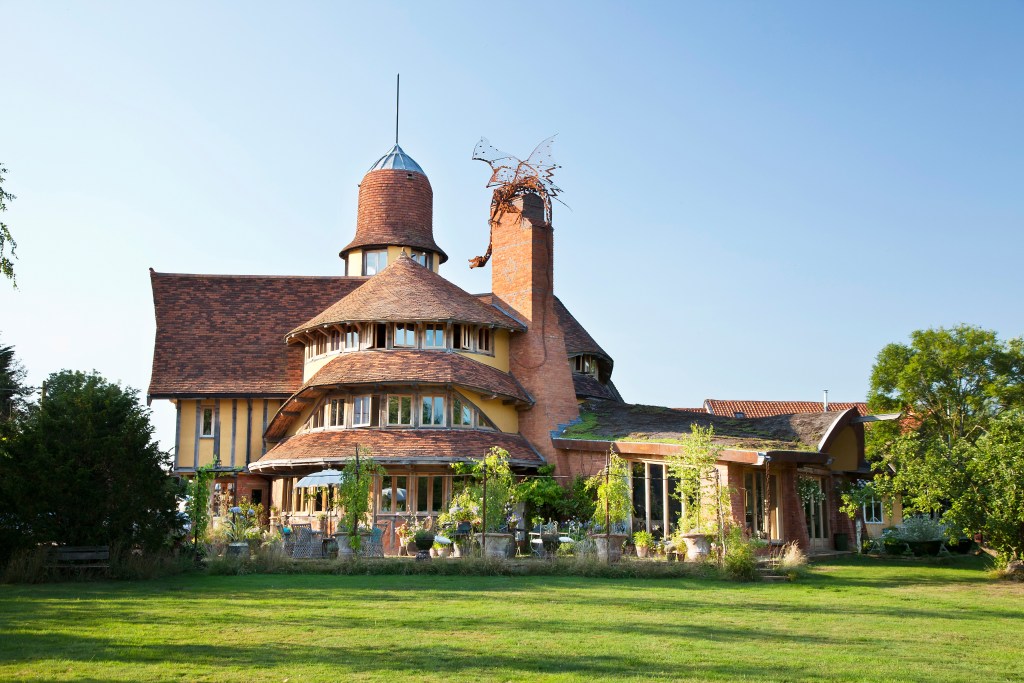 Here Be Dragons… (Westhall, UK)
For this home in the English countryside, it's all in the name. Perched on top of this award-winning home's chimney sits a larger than life dragon sculpture greeting you as you come up the drive. Host Jo says the listing's name "Here Be Dragons" has become shorthand for that which is fascinating and unexplored – and her eclectic, colorful home is the exact uncharted territory you'll want to discover.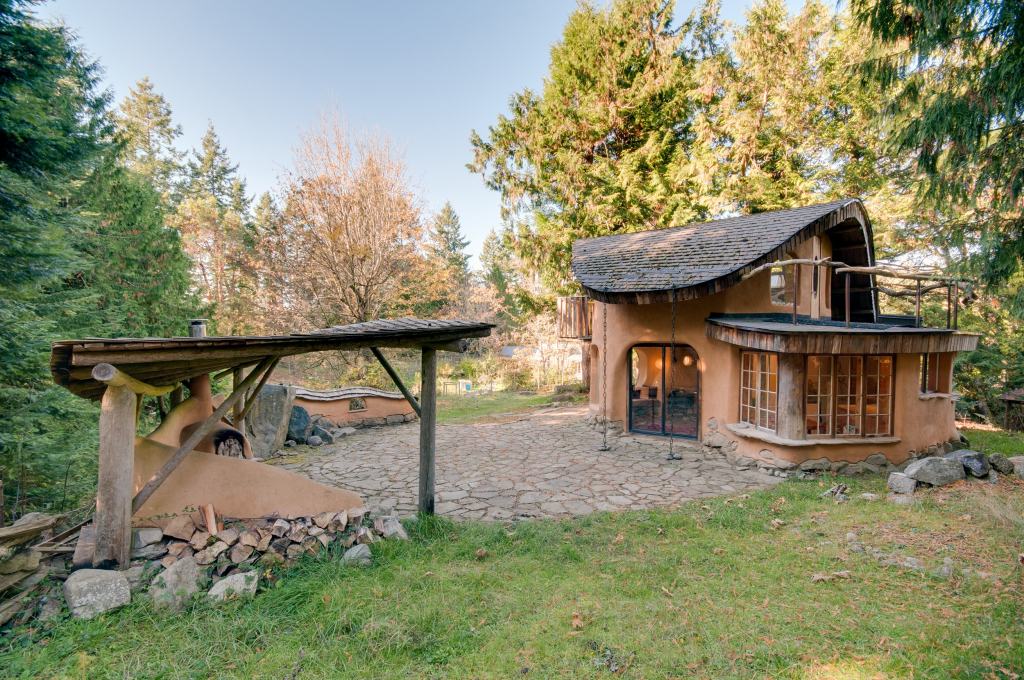 Unique Cobb Cottage (Mayne Island, Canada)
This petite, hand-sculpted cottage home is made of entirely natural, earthen materials and provides a welcome and warm retreat surrounded by gardens, sheep and orchards. Mindful of the environment, and to save guests from having to rent a car, host Alexis also goes out of her way to provide transportation for her guests during their trip.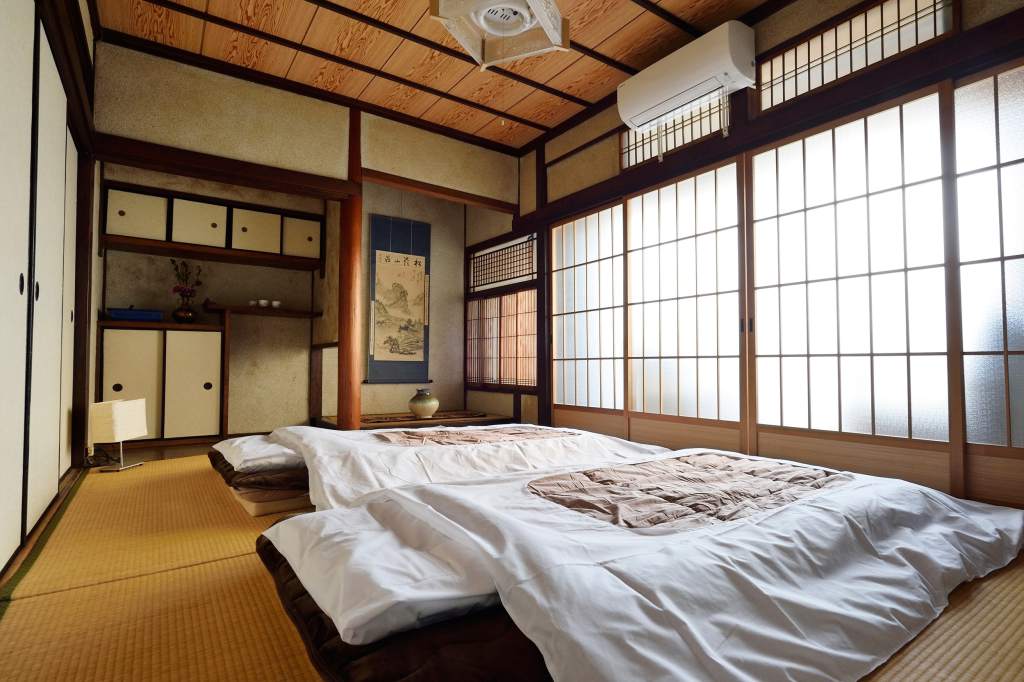 Traditional House: Tatami Room (Osaka, Japan)
Built by host Mariko's grandparents more than 70 years ago, this traditional, multi-generational Japanese home provides a time capsule experience for guests to enjoy and savor. Mariko provides thoughtful touches for her guests to enjoy, from maps and local suggestions, to bikes to ride to little snacks and small gifts for guests throughout their stay.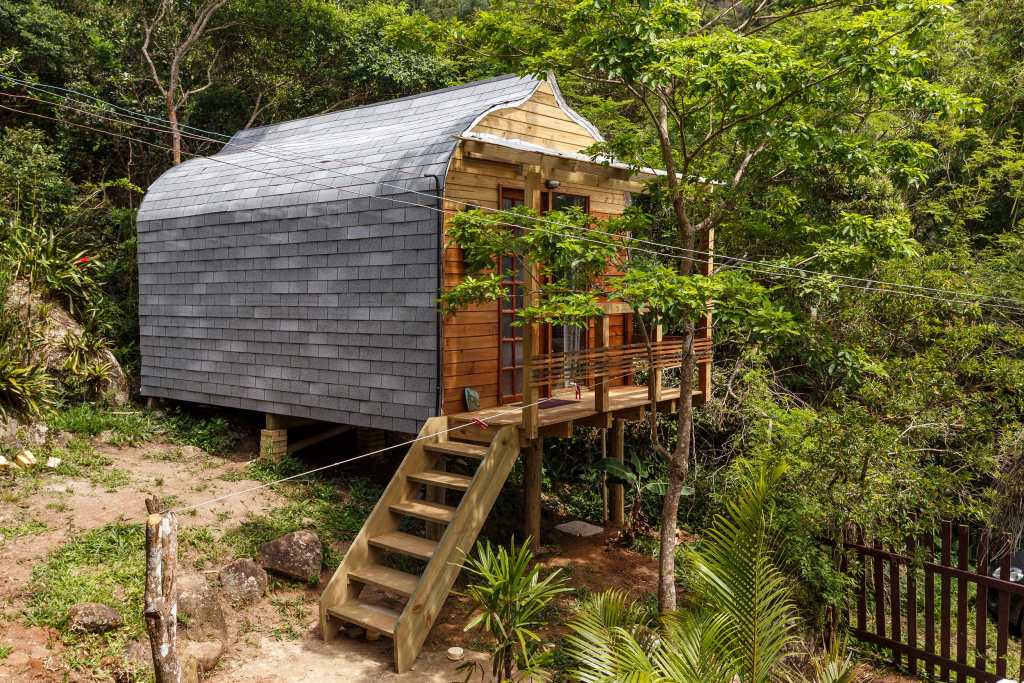 Couple Getaway Private Chalet (Florianópolis, Brazil)
Situated on a hill, surrounded by nature and just steps from two beaches, Marco Polo's small chalet home is in the midst of natural beauty. Whether you're surfing, sightseeing or wanting to experience the customs of the local people, traveler can discover Floripa why is called the "Island of Magic" in their own way.
AirShip 002 (Scottish Highlands, UK)
Situated a stone's throw away from the waters of the Sound of Mull, host Amanda's aluminum pod features all the amenities of a full home. With stunning views from throughout the work of art, including for stargazing at night, guests at the AirShip experience a truly unique environment in which to relax and unwind.
The Airbnb Press Room is aimed at journalists. All Homes and Experiences referenced on the Airbnb Press Room are intended purely to inspire and illustrate. Airbnb does not recommend or endorse specific Home or Experience listings on the Airbnb platform.