Airbnb Launches Initiative to Support Malaysian Frontliners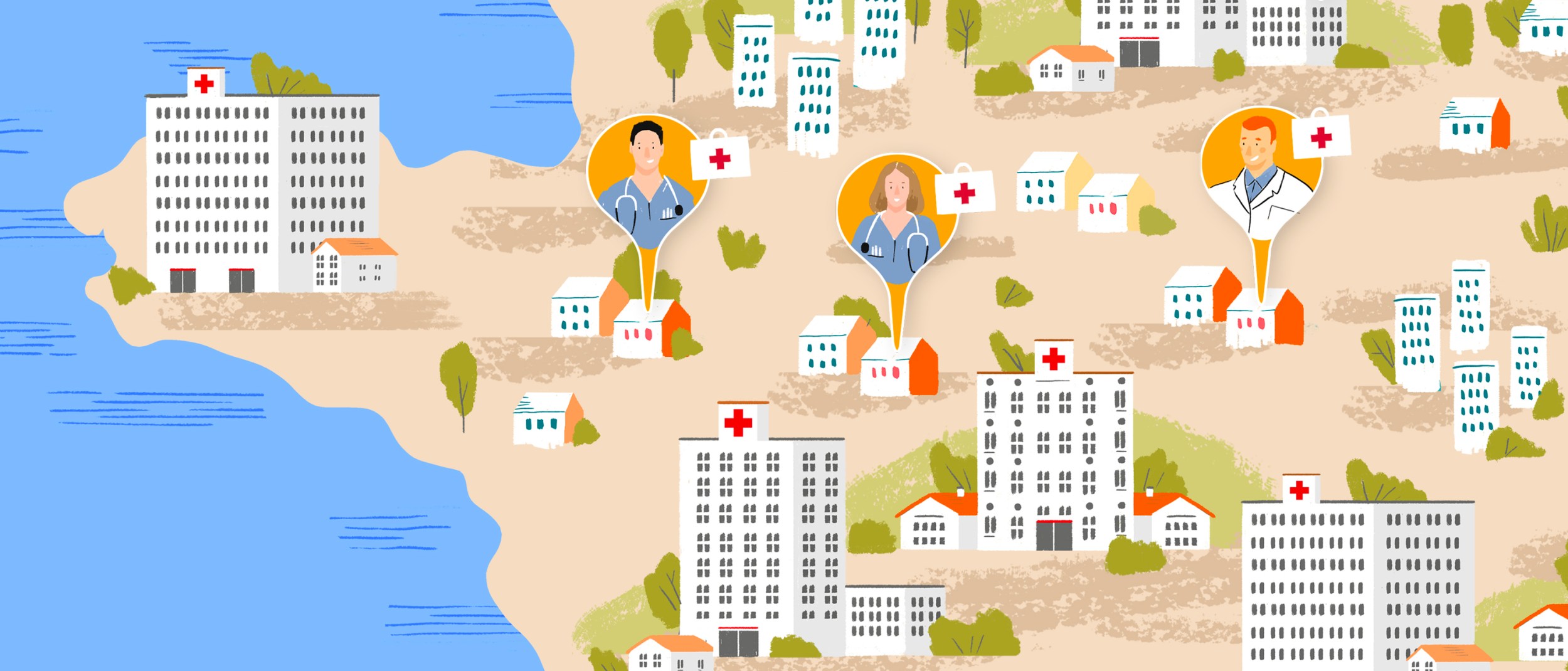 Airbnb is expanding its global Frontline Stays initiative to provide housing to 100,000 COVID-19 responders as it looks to launch a local programme in Malaysia, endorsed by the Ministry of Health
Malaysian hosts who wish to join other hosts worldwide in this joint effort can sign up to provide homes that follow cleanliness protocols based on recommendations from medical experts
Malaysia is the latest country looking to launch this initiative, following local partnerships announced by Airbnb with medical organizations around the world such as the National Health Service in the UK, Sutter Health in California, the Ministry of Housing in France and Barcelona Official Doctors Association
Following Airbnb's recent announcement on the launch of its global Frontline Stays initiative to help house 100,000 healthcare professionals, relief workers, and first responders around the world, the company is now preparing to expand its program to assist COVID-19 frontliners in Malaysia to provide them with safe and convenient places to stay while they carry out their critical work.
The program's launch in Malaysia, expected to launch in April, will be a joint effort between Airbnb and Malaysian hosts, endorsed by the Ministry of Health. Airbnb is also exploring working with other local civil society and non-profit organizations to garner support for this initiative. Airbnb hosts in Malaysia who wish to open their homes and be a part of the program can sign up at airbnb.com/covid19relief.
Introducing a global programme driven by local partners
Following the global launch of Frontline Stays, Airbnb's incredible community of hosts have offered 100,000 places to stay for people responding to the pandemic. Through this programme, frontline staff can book both free and paid stays in 160 countries and regions.
Frontline Stays has also been expanded so that individual responders can book directly on the Airbnb platform, allowing hosts to help even more people who are in immediate need. Airbnb will be working with businesses, nonprofits and government and emergency management agencies supporting these healthcare staff and first responders.
Airbnb will continue to waive all fees for the first 100,000 stays booked through this program. Hosts can also opt into the program and have the option of opening their homes for free through Airbnb's Open Homes platform, created in 2012 to meet the needs of people requiring emergency housing. If hosts are not able to host for free, Airbnb will still waive all fees on the stay.
"From floods to earthquakes and other natural disasters, the Airbnb community has a long history of providing accommodation to those in need when the worst happens. Amid this global pandemic, we at Airbnb recognize that medical workers are at the forefront of saving lives and we are committed to working with our community to do whatever we can to support them", said Mich Goh, Head of Public Policy (Southeast Asia), Airbnb. "We've been inspired by the generosity of Malaysian hosts and nonprofits who have reached out to us seeking ways to support their frontliners. In light of the Movement Control Order, we're glad to be able to collaborate with the Ministry of Health Malaysia to do what we can collectively to provide a comforting home to these local heroes who are putting themselves at risk for us every day."
"The safety and wellbeing of our COVID-19 responders continue to remain one of the Ministry's key priorities," says YB Dato' Dr Noor Azmi Ghazali, Deputy Minister of Health. "There are ongoing efforts to lend them as much support as possible, in order to enable them to continue doing their jobs, and we believe that this collaboration with Airbnb is a timely initiative which will contribute to those efforts."
"The efforts undertaken and goodwill shown by Airbnb in a bid to assist the government especially the healthcare front liners, by providing access to free or subsidised accommodations during the COVID-19 outbreak is highly appreciated", says Dato' Seri Dr Chen Chaw Min, Secretary-General, MOH.
Khairul and Nani, a husband-and-wife team of Airbnb hosts, are among the early volunteers keen to participate in the program. The duo have seen their listing booked by stranded overseas guests who have been unable to return home due to cancelled flights. "Humanity comes first," says Nani. "Everyone needs a roof to stay under, especially in this trying time. We need to help each other in any way we can."
"It is important that all of us recognize the courage of our frontliners who are facing the dangers of Covid-19 daily," added Khairul. "We're glad that Airbnb is launching this initiative in Malaysia, and we hope more Malaysian hosts will sign up for the program so we can work together to support our healthcare staff and first responders."
Upholding a commitment to health and safety
Accommodation for relief and medical workers who have higher exposure to COVID-19 requires robust preventive practices and stringent safety standards. Airbnb takes the health and safety of its community very seriously and has worked with leading experts and officials to develop a protocol for hosts who support this collective health effort. The protocol will be updated to incorporate new requirements from local and national authorities and the Centers for Disease Control and Prevention (CDC).
Examples of safe hosting recommendations include listing entire homes and agreeing to a number of safety requirements including enhanced cleaning, social distancing with their guests, and allowing 72 hours between stays. Airbnb's partners or affiliates will ensure that stays are COVID-19 related and responders are familiar with safety protocols.
Supporting our frontliners
To help power even more stays for relief workers while they do their critical work, Airbnb has also launched a donation tool, with 100% proceeds to go directly to non-profits helping with COVID-19 relief efforts. To donate, go to airbnb.com/openhomes/covid19relief?donate. Hospitals and organizations can also use Airbnb to find accommodations for healthcare professionals, relief workers, and first responders on the frontlines of the COVID-19 response by signing up https://discover.airbnbforwork.com/covid19-partner-intake-form?utm_source=airbnb&utm_medium=open_homes&utm_campaign=medical_stays.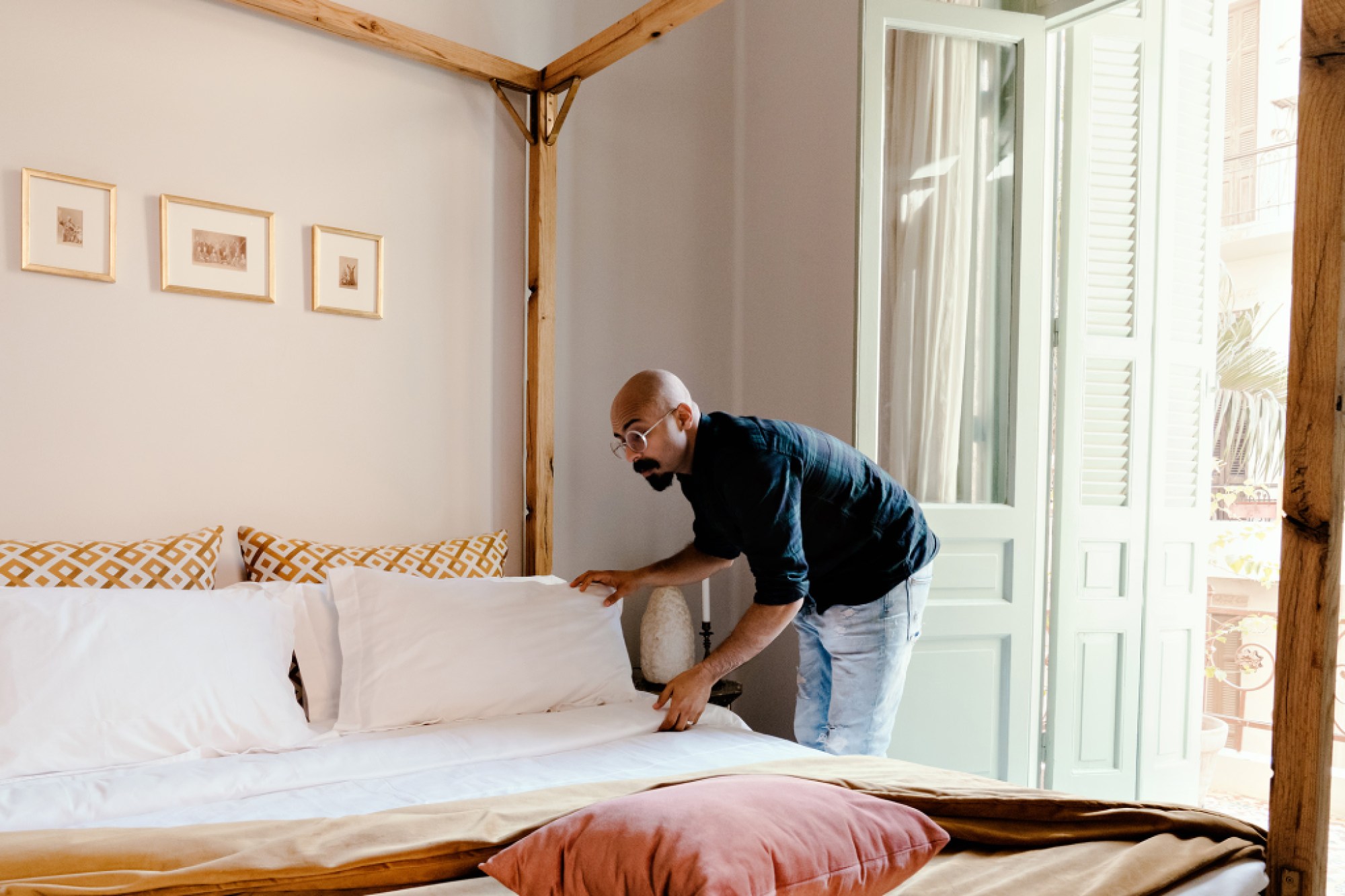 Airbnb Melancarkan Inisiatif untuk Menyokong Barisan Hadapan COVID-19 Malaysia
Airbnb akan mengembangkan inisiatif global Frontline Stays untuk menyediakan penginapan untuk 100,000 responden COVID-19 melalui program tempatan di Malaysia, yang disokong oleh Kementerian Kesihatan
Hos Airbnb di Malaysia yang ingin menyertai hos-hos lain di seluruh dunia dalam usaha bersama ini boleh mendaftar untuk menyediakan penginapan yang mengikuti protokol kebersihan berdasarkan cadangan daripada pakar perubatan
Malaysia adalah negara terkini yang akan melancarkan inisiatif ini, berikutan perkongsian tempatan yang diumumkan oleh Airbnb dengan organisasi perubatan di seluruh dunia seperti Perkhidmatan Kesihatan Nasional (NHS) di UK, Sutter Health di California, Kementerian Perumahan di Perancis dan Barcelona Official Doctors Association
Berikutan pengumuman terbaru Airbnb tentang pelancaran inisiatif global Frontline Stays untuk membantu menyediakan tempat tinggal kepada 100,000 petugas profesional penjagaan kesihatan, pekerja bantuan, dan pekerja perubatan di seluruh dunia, Airbnb kini membuat persediaan untuk mengembangkan program ini untuk membantu barisan hadapan COVID-19 di Malaysia dengan menyediakan penginapan yang selamat dan selesa sementara mereka menjalankan kerja kritikal mereka.
Pelancaran program ini dijangka akan dilancarkan pada bulan April di Malaysia sebagai usaha bersama antara Airbnb dan hos Malaysia, yang disokong oleh Kementerian Kesihatan. Airbnb juga sedang meneroka kemungkinan untuk bekerjasama dengan masyarakat awam tempatan dan organisasi bukan untung lain untuk menyokong inisiatif ini. Hos Airbnb di Malaysia yang ingin menyertai program ini boleh mendaftar di airbnb.com/covid19relief.
Memperkenalkan program global yang didorong oleh rakan kongsi tempatan
Selepas pelancaran global Frontline Stays, komuniti hos Airbnb telah menawarkan 100,000 tempat penginapan untuk responden pandemik COVID-19. Melalui program ini, kakitangan barisan hadapan boleh menempah penginapan percuma dan berbayar di 160 negara dan rantau.
Frontline Stays juga telah dikembangkan supaya pekerja individu perubatan boleh menempah terus di platform Airbnb. Ini membolehkan hos membantu lebih ramai orang yang memerlukan tempat penginapan secara serta-merta. Airbnb akan bekerjasama dengan entiti perniagaan, organisasi bukan untung, agensi pengurusan kecemasan dan kerajaan yang menyokong pekerja perubatan ini.
Airbnb akan terus mengetepikan semua yuran untuk 100,000 penginapan pertama yang ditempah melalui program ini. Hos juga boleh memilih untuk menyertai program ini dan mempunyai pilihan untuk membuka kediaman mereka secara percuma melalui platform Open Homes Airbnb, yang dilancarkan pada tahun 2012 untuk memenuhi keperluan orang ramai yang memerlukan penginapan kecemasan. Jika hos tidak dapat menjadi hos secara percuma, Airbnb masih akan mengetepikan semua yuran untuk penginapan.
"Daripada banjir hingga gempa bumi dan bencana alam semula jadi lain, komuniti Airbnb mempunyai sejarah yang panjang dalam menyediakan penginapan untuk mereka yang memerlukan apabila perkara yang paling teruk berlaku. Di tengah-tengah pandemik global ini, kami di Airbnb tahu bahawa pekerja perubatan berada di barisan hadapan menyelamatkan nyawa dan kami komited untuk bekerjasama dengan komuniti kami untuk melakukan apa sahaja yang kami boleh untuk menyokong mereka", kata Mich Goh, Ketua Dasar Awam (Asia Tenggara), Airbnb. "Kami telah mendapat ilham oleh kemurahan hati hos Malaysia dan organisasi bukan untung yang telah menghubungi kami untuk mencari jalan untuk menyokong barisan hadapan mereka. Pada masa kelaksanaan Perintah Kawalan Pergerakan ini, kami gembira dapat bekerjasama dengan Kementerian Kesihatan Malaysia untuk menyediakan penginapan yang selesa secara kolektif kepada wira tempatan ini yang meletakkan diri mereka dalam risiko untuk semua pada setiap hari."
"Keselamatan dan kesejahteraan responden COVID-19 terus kekal sebagai salah satu keutamaan Kementerian yang paling penting," kata YB Dato' Dr Noor Azmi Ghazali, Timbalan Menteri Kesihatan. "Ada usaha berterusan untuk memberikan sokongan kepada mereka sebanyak mungkin, untuk membolehkan mereka terus melakukan tugas mereka, dan kami percaya bahawa kerjasama dengan Airbnb ini adalah inisiatif yang tepat pada masanya yang akan menyumbang kepada usaha tersebut."
"Usaha yang dilakukan dan niat baik yang ditunjukkan oleh Airbnb dalam usaha untuk membantu kerajaan, terutamanya petugas kesihatan barisan hadapan, dengan menyediakan akses kepada penginapan percuma atau bersubsidi semasa wabak COVID-19 ini amat dihargai," kata Dato' Seri Dr Chen Chaw Min, Ketua Setiausaha KKM.
Khairul dan Nani, pasukan suami isteri hos Airbnb, telah menyaksikan penyenaraian mereka ditempah oleh tetamu luar negara yang terkandas dan tidak dapat kembali ke negara mereka disebabkan oleh penerbangan yang dibatalkan. "Sikap perikemanusiaan diutamakan," kata Nani. "Setiap orang memerlukan tempat untuk menginap, terutamanya dalam masa yang sukar ini. Kita perlu saling membantu dalam apa jua cara yang boleh." Tambah Khairul, "Kami berharap hos Malaysia akan menyediakan rumah Airbnb mereka kepada barisan hadapan, pekerja perubatan and responden pertama yang menghadapi COVID-19."
Mendukung komitmen terhadap kesihatan dan keselamatan
Penginapan untuk pekerja bantuan dan perubatan yang lebih terdedah kepada COVID-19 memerlukan amalan pencegahan yang mantap dan standard keselamatan yang ketat. Airbnb memandang serius tentang kesihatan dan keselamatan komunitinya dan telah bekerjasama dengan pakar dan pegawai terkemuka untuk membangunkan protokol untuk hos yang menyokong usaha kesihatan kolektif ini. Protokol ini akan dikemas kini untuk menggabungkan syarat baharu daripada pihak berkuasa tempatan dan nasional serta Pusat Kawalan dan Pencegahan Penyakit (CDC).
Contoh cadangan untuk pengehosan selamat termasuk menyenaraikan seluruh kediaman dan bersetuju dengan beberapa syarat keselamatan termasuk pembersihan yang ditingkatkan, penjarakan sosial dengan tetamu mereka, dan memperuntukkan 72 jam antara penginapan. Rakan kongsi atau ahli gabungan Airbnb akan memastikan penginapan berkaitan dengan COVID-19 dan pekerja perubatan memahami protokol keselamatan.
Menyokong barisan hadapan kami
Untuk membantu menguasakan lebih banyak penginapan untuk pekerja bantuan semasa mereka melakukan kerja kritikal mereka, Airbnb juga telah melancarkan alat sumbangan, dengan 100% daripada hasil disalurkan terus kepada organisasi bukan untung yang membantu dalam usaha bantuan COVID-19. Untuk menderma, pergi ke airbnb.com/openhomes/covid19relief?donate. Hospital dan organisasi juga boleh menggunakan Airbnb untuk mencari penginapan bagi petugas profesional penjagaan kesihatan, pekerja bantuan, dan pekerja perubatan di barisan hadapan tindakan COVID-19 dengan mendaftar di sini.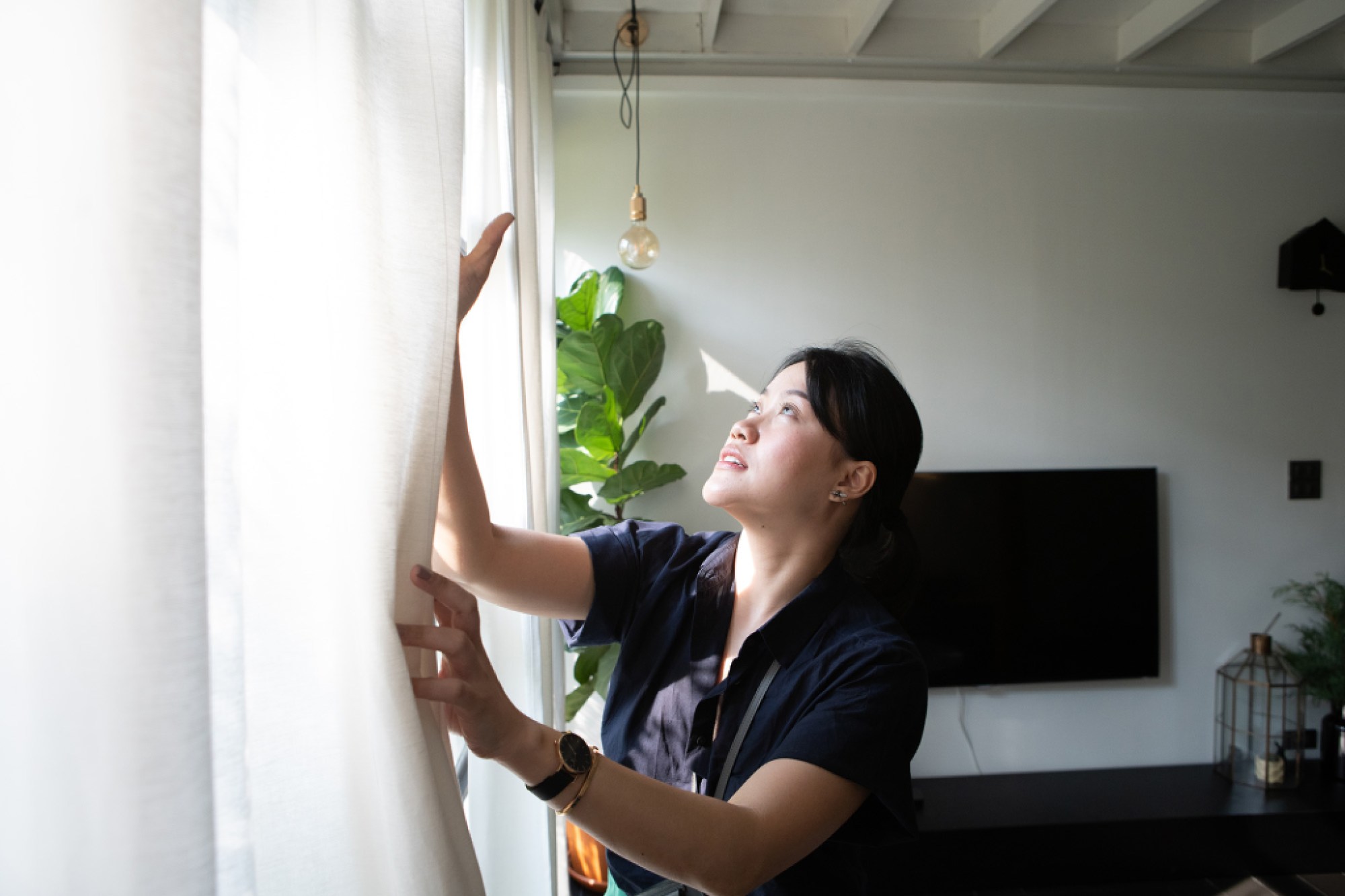 Airbnb宣布为马来西亚前线医护人员免费提供住宿
爱彼迎正在不断拓展这项"为前线人员提供住宿"的全球计划,为 10 万名新冠肺炎疫情防控人员提供住宿。下一站,爱彼迎将在当地卫生部的支持下开展马来西亚的计划推广工作。
希望同全球其他房东一道行善举的马来西亚房东可以加入此计划,根据医学专家的建议提供符合清洁准则的房源
马来西亚的加入标志着又一个国家即将实行这项爱彼迎计划。在此之前,爱彼迎还与英国国家医疗服务体系(NHS)、加利福尼亚州萨特医疗集团(Sutter Health)、法国住房部和巴塞罗那官方医生协会等全球医疗组织建立了本地合作伙伴关系
Airbnb 上个月宣布最新全球计划,为正在对抗新型冠状病毒疫情的人员提供安全便利的住宿,协助全球超过10 万名医疗、救护和第一线急救人员。Airbnb将扩大计划帮助马来西亚前线医护人员,在他们进行关键工作时,免费为他们提供安全便利的住宿。
该计划预计将于 4 月在马来西亚推出。在当地卫生部的支持下,爱彼迎和马来西亚房东将共同努力,携手实行这项计划。 为因应不同国家与地区的不同状况,Airbnb 会持续寻求与不同的在地政府、民间组织协商合作,推动此一最新的全球计画。 如欲了解更多或希望出租自己的房源,请前往 airbnb.com.cn/covid19relief
隆重推出由当地合作伙伴推动的全球计划
继爱彼迎在全球推出一线疫情防控人员住宿计划后,杰出的房东社区已经为新冠肺炎疫情防控人员提供了 10 万个房源。通过该计划,一线疫情防控人员可以预订位于 160 个国家和地区的免费和付费住宿。
一线疫情防控人员住宿计划也在不断拓展。现在,个别防控人员也可以直接在爱彼迎平台预订住宿了。这让房东能够帮助更多有迫切需要的人士。
「从洪水到地震和其他自然灾害,爱彼迎社区一直以来都致力于为深陷困境的人们提供住宿。在这场全球性疫情大流行中,爱彼迎深知医务人员始终艰辛地奋斗在拯救生命的前线。所以,我们与社区合作,竭尽全力支持他们。」爱彼迎公共政策(东南亚)负责人 Mich Goh 说道。「马来西亚房东和非营利组织的慷慨善心让我们倍受鼓舞。他们与我们联系,希望为一线疫情防控人员提供支持。随着《行动管制令》的实行,我们很高兴能够与马来西亚卫生部合作,共同努力,为这些每天都在为我们置身风险之下的当地英雄提供一个舒适的家园。」
卫生部副部长YB Dato' Dr Noor Azmi Ghazali表示:「新冠肺炎前线医护人员的安全和福祉仍会是卫生部的头等要务。我们正在努力为他们提供尽可能多的支持,以便他们能够继续履行职责。我们认为,这次与爱彼迎合作恰逢其时,将有助于我们落实这些工作。」
卫生部秘书长拿督斯里陈超明博士(Dato' Seri Dr Chen Chaw Min)表示:「对于爱彼迎在这疫情间为辅助政府所付出的努力和善意特别是为前线人员提供免费或有补贴的住宿,我们感到十分感激。」
爱彼迎房东 Khairul 和 Nani 是一对夫妻,他们是该计划实行初期的志愿者。由于航班取消而无法返回家园、滞留海外的房客预订了他们的房源。「人性优先。」Nani 说。「每个人都需要一个安居之所,尤其是在这个艰难的时刻。我们需要尽我们所能相互帮助。」
「我们都必须认识到,一线防控人员每天都面对着新冠肺炎疫情的危险,他们需要很大的勇气。」Khairul 补充道。「我们很高兴爱彼迎将在马来西亚推出这一计划。我们希望更多的马来西亚房东会报名加入该计划,以便我们能够携手合作,为医护工作者和急救人员提供支持。」
坚持对健康和安全的承诺
为较高机会接触新型冠状病毒的医护和前线​​急救人员提供住所,需要更全面的预防措施和严格的安全标准。 Airbnb非常重视社群的健康和安全,并已与专家和官员合作,为参与这项计划的房东制定协议,且将持续更新,纳入地方、中央政府部门及美国疾病预防及控制中心(CDC)的最新要求。
安全住宿方案的房源需要遵循一系列建议事项,包括出租整个房源,并遵守安全要求,包括加强清洁、与房客保持社交距离,以及每次出租必须相隔72小时等。
协助前线医护人员
Airbnb亦推出捐款功能,协助医护人员进行关键工作时获得更多住宿,100%的收益将直接捐给非营利组织,支援新型冠状病毒救灾工作。如欲捐款,可前往 airbnb.com.cn/openhomes/covid19relief?donate
如果您的组织正为奋战在一线的新冠肺炎疫情医护工作者和防控人员寻找住处,请前往 https://discover.airbnbforwork.com/covid19-partner-intake-form?utm_source=airbnb&utm_medium=open_homes&utm_campaign=medical_stays 联系我们。