Airbnb and Bermuda: working together to support tourism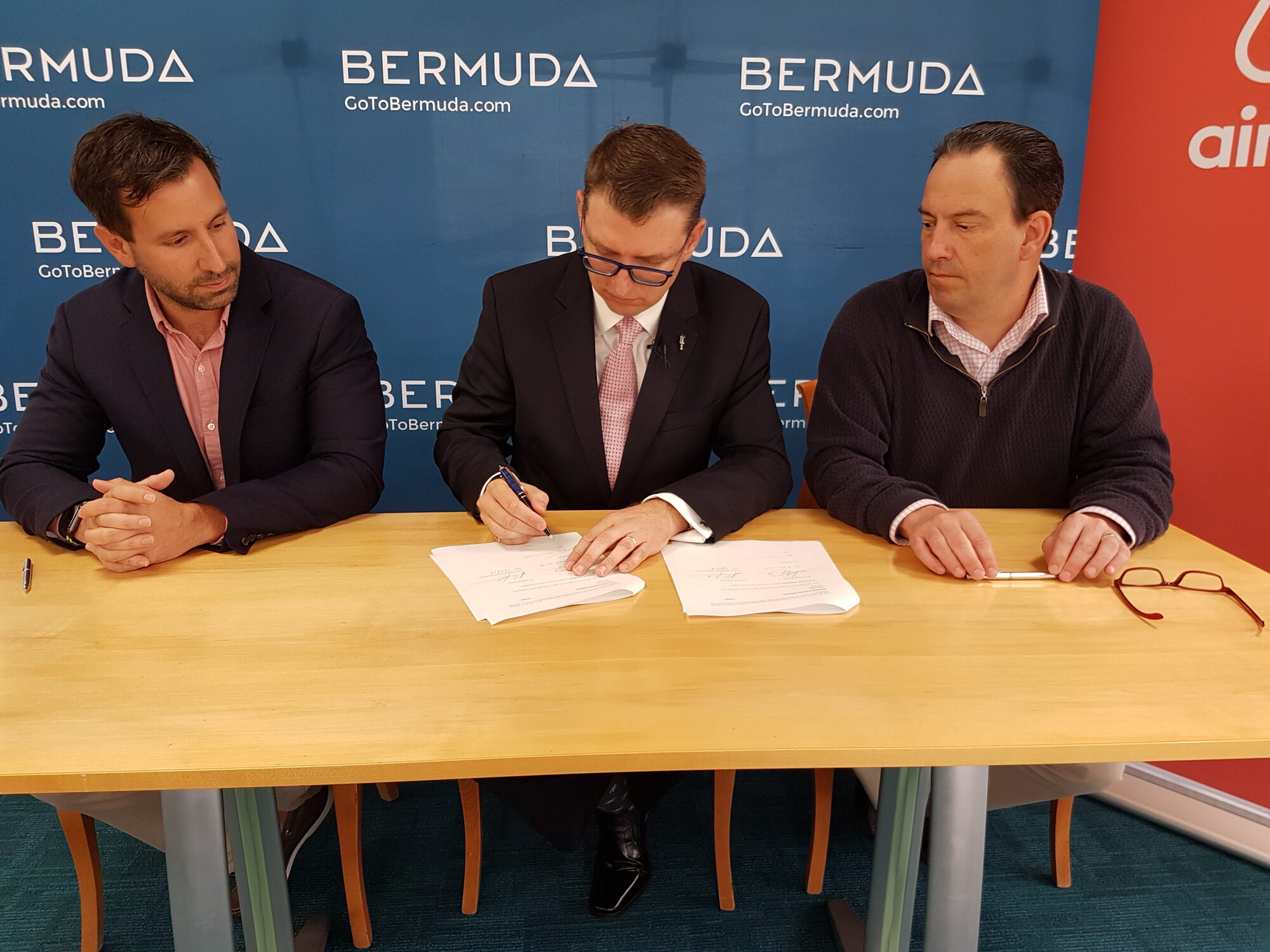 The Bermuda Tourism Authority and Airbnb have signed a major agreement that will help to promote Bermuda as a world-class destination for for leisure and group travel.
Just as we have done with dozens of governments and organizations around the globe, Airbnb will begin sharing aggregated data with the Bermuda Tourism Authority to better understand the ways home sharing is driving economic opportunity across the island, supporting the tourism industry, and will engage in dialogue about regulation.
"Out here, Bermudians have been welcoming travelers into our homes for many decades. Partnering with an innovative brand like Airbnb enables us to build on our legacy of legendary hospitality, reach a new generation of travelers and expand opportunities for Bermudian homeowners to participate in the tourism economy," said Kevin Dallas, Bermuda Tourism Authority's CEO.
With this partnership, Airbnb will continue promoting tourism and highlight Bermuda's distinct brand and genuine island life, as experienced through the eyes of locals — our Airbnb host community. The strategy focuses to move Bermuda's tourism industry forward by growing visitor spending and experience, increasing the number of leisure and group visitors to Bermuda, and nurturing an environment for job creation.
"Today's agreement with Bermuda is a great example of how Airbnb can work with governments around the globe to support home sharing and local tourism while ensuring it is possible to regulate short-term rentals. Bermuda is an important and growing market for Airbnb and we are very excited to be working with the Bermuda Tourism Authority and Bermuda Government to help grow sustainable tourism to the island," said Airbnb's representative for the Caribbean and Central America, Shawn Sullivan.
Airbnb plays an increasingly important role in the Bermuda tourism industry with 257 listings across the island, and typical host annual earnings of $14.900 USD in 2016. Today's partnership brings new opportunities to grow and strengthen the Bermuda economy.
Airbnb has already signed partnerships with Curaçao, Jamaica and Aruba, as well as with the Caribbean Tourism Organization (CTO).