Airbnb and Caribbean Tourism Organization partner to develop home sharing policy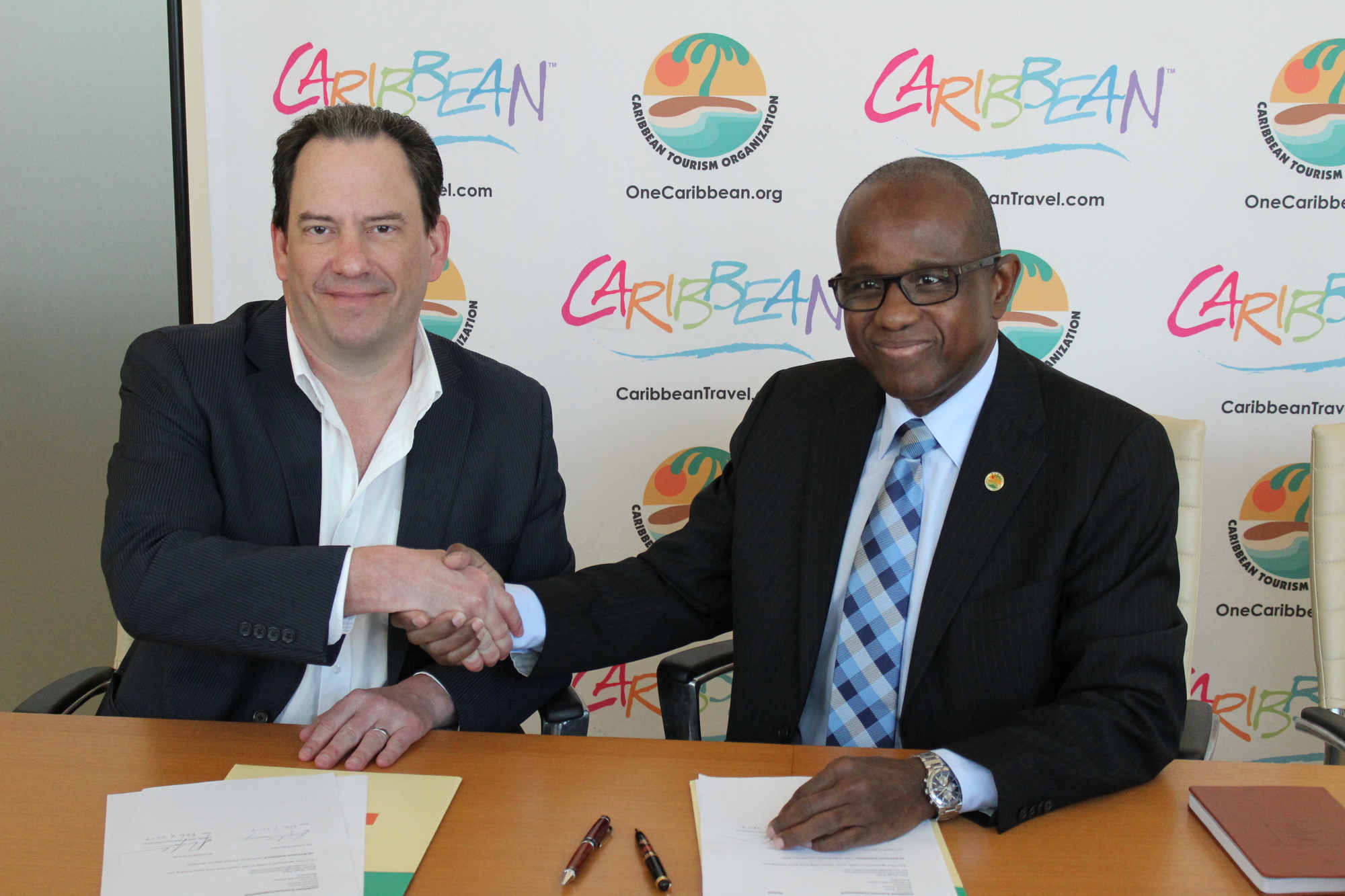 The Caribbean Tourism Organization (CTO) and Airbnb signed a landmark agreement today to develop policy principles and recommendations for home sharing across the Caribbean region. Based on data and studies that show the positive impact and benefits of this activity, Airbnb and CTO will work together to assist to ensure inclusivity across the different countries, and to broaden the benefits to non-traditional actors and new stakeholders.
"The CTO is establishing a basis for mutual cooperation with Airbnb. It is important for us to examine all aspects of this important segment of the sharing economy. We believe that by clearly understanding Airbnb's massive influence in capturing consumers' interest in unique accommodations we will be in a position to properly advise our members and to allow the Caribbean to achieve the goals of year-round profitability, visitor satisfaction and sustainable tourism development," said Hugh Riley, Secretary General and Chief Executive Officer at the Caribbean Tourism Organization (CTO).
Currently, there are 41,000 active listings across the Caribbean and a typical host in the Caribbean earns approximately $3,900 USD per year.
"This is an exciting partnership for Airbnb. We look forward to working with the CTO to develop policy recommendations for regional governments and other stakeholders on the sharing economy. The Caribbean is an important and growing market for Airbnb and we expect continued growth there," said Shawn Sullivan.
Airbnb has already signed partnerships with Curaçao, Jamaica and Aruba. With this cooperation agreement, Airbnb will continue on promoting tourism and highlighting Caribbean history and culture. The strategy focuses on the diversification of the tourism industry and the expansion of the economic opportunities for the Caribbean people.