Arraial d'Ajuda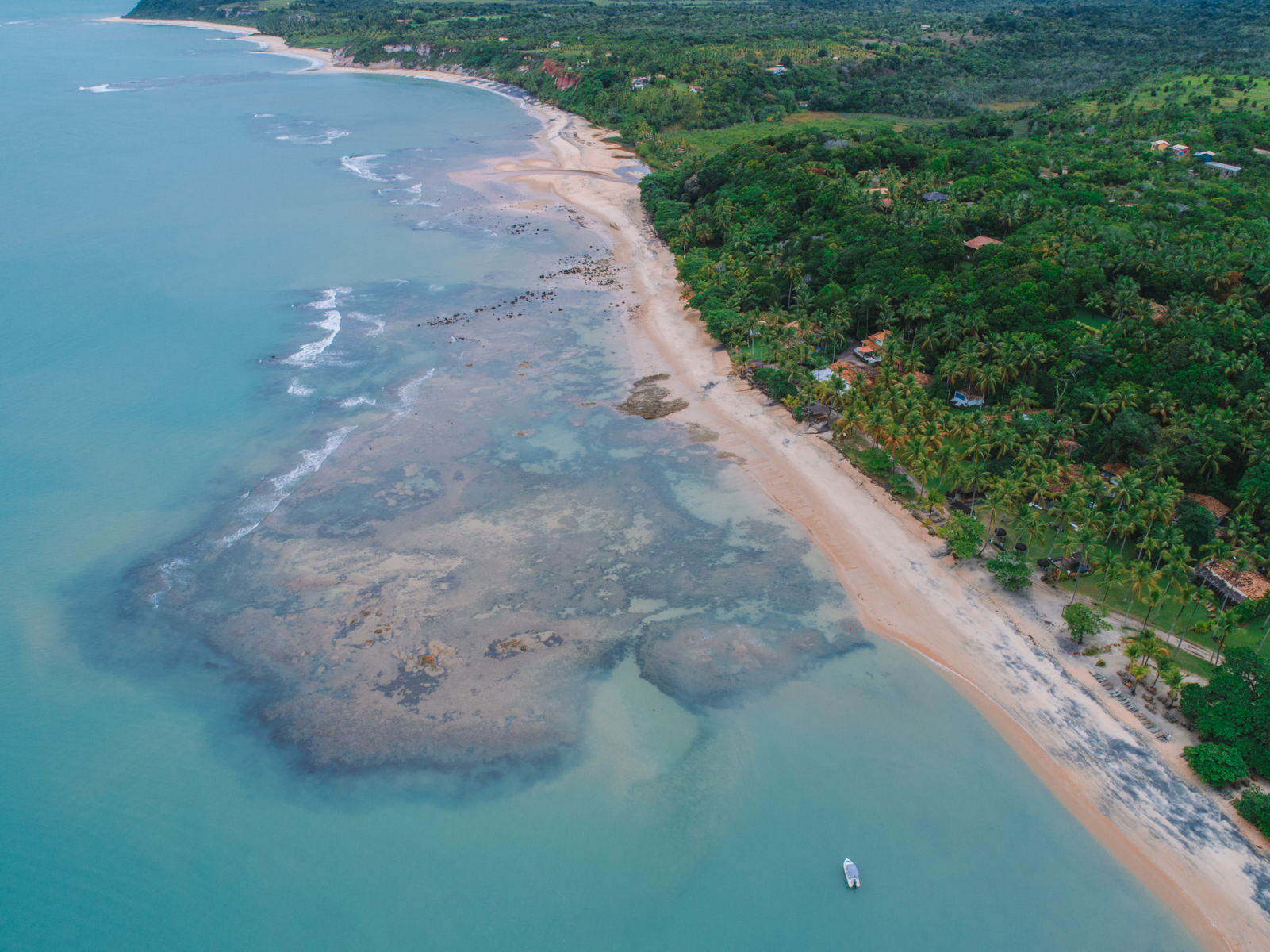 A ferry ride away from Porto Seguro, Arraial is one of the most complete beach districts in Brazil. Shopping? Head to "Broadway", the street full of shops with local products and crafts. Historic houses? In the main square, colorful colonial buildings are arranged around Nossa Senhora D'Ajuda Church – behind it, an observation deck with a wall covered in Senhor do Bonfim ribbons allows people to watch the encounter of the Buranhém River with the sea. Looking for excitement? There are year-round bars and beach kiosks that show the passing of days between one caipirinha and another. Adventure? Some local companies organize sports and ecotourism activities such as a quadricycle trails and bike rides by the beaches.

Unlike the nearby cities of Trancoso and Caraiva, that have a more village-like atmosphere, Arraial maintains a small town feel, with cobblestone streets and children playing freely on the sidewalks. You won't need a car, since it's easy to get to most of the attractions by van or motorbike. At night, walking along Mucugê Street is the best thing: this street where the places usually open at 4pm, is full of small shops, bars and good restaurants.
The beaches
With kiosks and sun loungers, cliffs or natural pools, Arraial has a good variety of beaches, where the clear calm blue sea, the strip of golden sand and abundant coconut trees are common denominators. Right by the village is Mucugê Beach, with lively bars and restaurants. Further along is a sand stretch called Parracho, where beach clubs open in the summer, and then Pitinga, with its reddish cliffs. From there you can go to Taípe Beach, 14 km from the center, where is less busy, but the cliffs follow the landscape. Towards Porto Seguro, Araçaípe Beach is sought after for snorkel practice.
Colors and flavors
Arraial is one of the main gastronomic centers of the state of Bahia, with a variety of flavors. It is worth remembering that, although the largest concentration of restaurants is in Mucugê Street, many of them only open for business in the late afternoon. In general, the rhythm of the city is dictated by people who lunch or snack at the beach and, in the evening, go to dinner in a nice restaurant. For those who do not want to have lunch at the beach, the tip is to go to the center of Arraial, where Beco das Cores ("Alley of Colors") is located.

How to get there
– Those who rent a car at Porto Seguro airport can take the shortest route: the ferry is 4 km away and disembarks at Ponta do Apaga-Fogo, about 6 km from the center of Arraial. If taking the paved road the route totals 63 km (which may be worth it whenever there is a long line for the ferry, for example);
– From Porto Seguro airpot or even from Trancoso is also possible to go with some vans and transfers that are organized by local private companies;
– It is also possible to take a taxi from the airport to the ferry, cross it on foot, and from there, get a van or a public bus (that has Caraiva with final destination and usually also stops in Trancoso), to the center of Arraial.
---