Love it or hate it, Valentine's Day is around the corner. And if you're more in the "hate it" camp, or just want to get away to meet new people, you might want to book a private room on Airbnb.
Airbnb has over 1 million hosts with private rooms on the platform, and of those hosts, over 10 percent of them are Superhosts. So what better way to spend the holiday known for friendship, love and connection than making new friends with hosts from all corners of the world? As they say, "it's the company you keep," so take this time to explore new cities with help from some of our most hospitable hosts.
Ranging from spaces in luxurious villas to treehouses and castles, here are some of the best reviewed rooms for travellers this Valentine's Day weekend with hosts who go above and beyond in hospitality for their guests.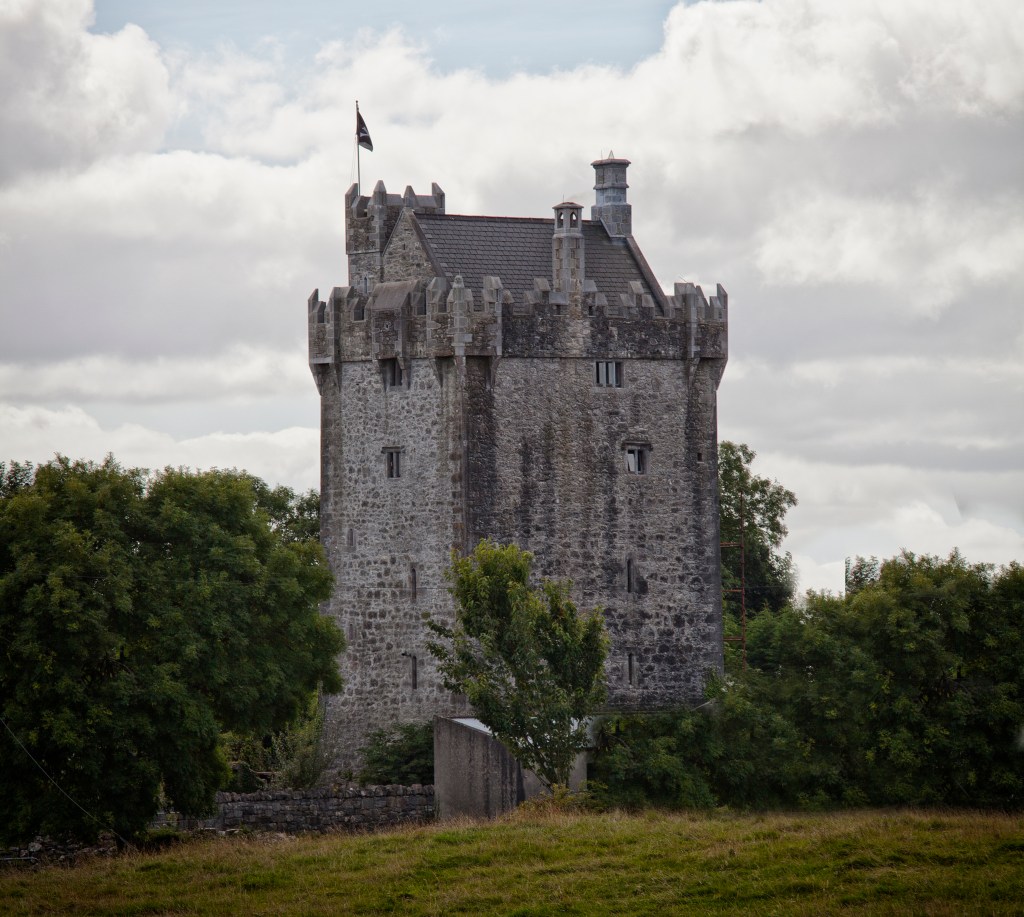 Located in the Irish countryside among farm animals, travelers will find a stunning castle dating back to the 1400s.
One excited guest raves, "words are not adequate for describing the experience of staying with Pete and Eva. Magic is the only word that does justice to the castle, the people and the love that exudes from everything. From the story of Pete's painstaking restoration of his beautiful home, to the details thought of to make your stay comfortable, to the memories and relics left by past visitors…By far the highlight of our entire stay in Ireland. If there is one thing to make certain you do not miss out on in Ireland it is a stay in Pete's castle. If even for just one night it is an experience that will stay with you for a lifetime."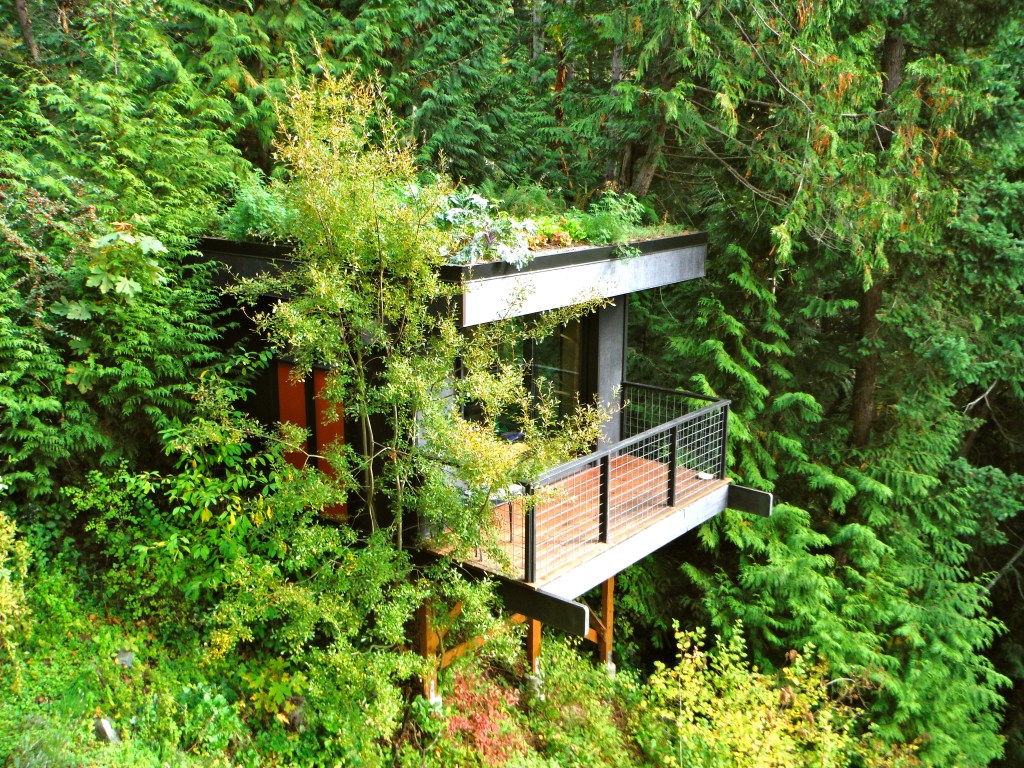 Nestled amongst the trees and overlooking a beautiful bay in Bellingham, Washington, Aimee's home is the perfect place to get away from it all. And she treats every guest like family.
One former guest says, "Aimee made me feel extra special on my birthday with coffee, homemade scones, and local jams. She is also a seasoned explorer of the area, so she knew exactly what type of trek to send us out on with our limited time."
Unwind in this lush courtyard, or in the comfort of a shared living room filled with contemporary and vintage decor of this Surry Hills gem with host Bron.
As one review says, "Bron is one of the most hospitable and caring people I have ever met. After travelling across the world she welcomed me into her beautiful home as if I was part of the family. I did not want to leave. Not only did she help me find the best sights to see and places to eat – I'm happy to have made a new friend. I can not thank her enough."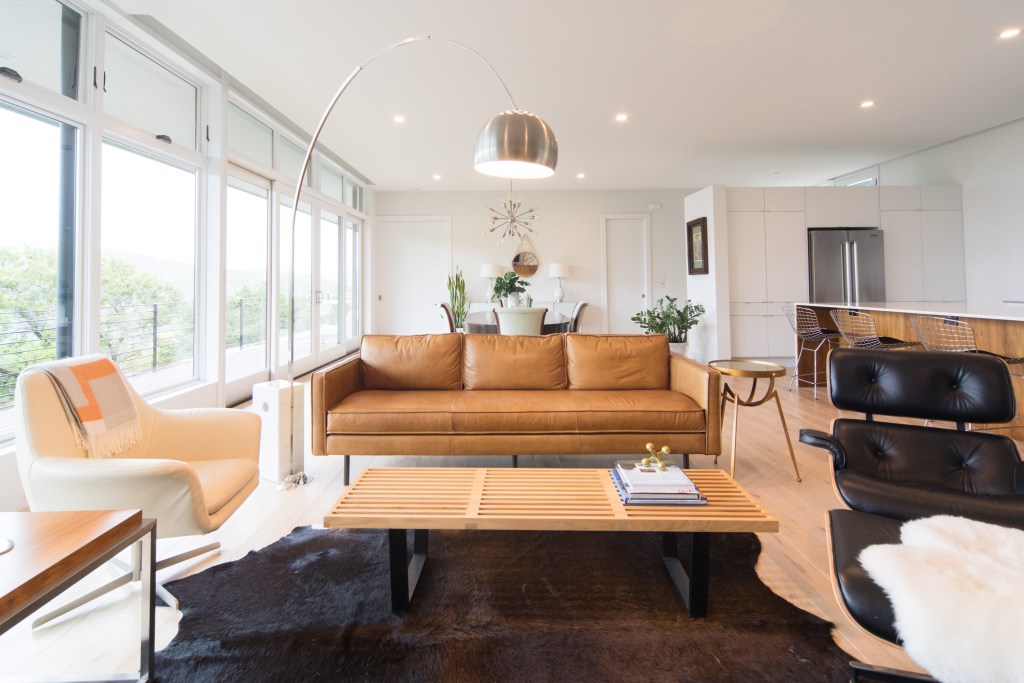 Step inside this mid-century space and enjoy the panoramic views of Austin all while enjoying Cindy's hospitable personality. And you might just walk away with a Valentine's Day gift.
"Just WOW! From start to finish, Cindy was helpful, kind, and welcoming. Her home was beautiful, clean and had a gorgeous view. We loved the extra touches like the coffee bar and essential oils. She even went out of her way to make sure I had vegan milk options! She gave us tons of helpful tips on the top restaurants and she even sent us home with a toy for our three frenchies at home," one guest boasts.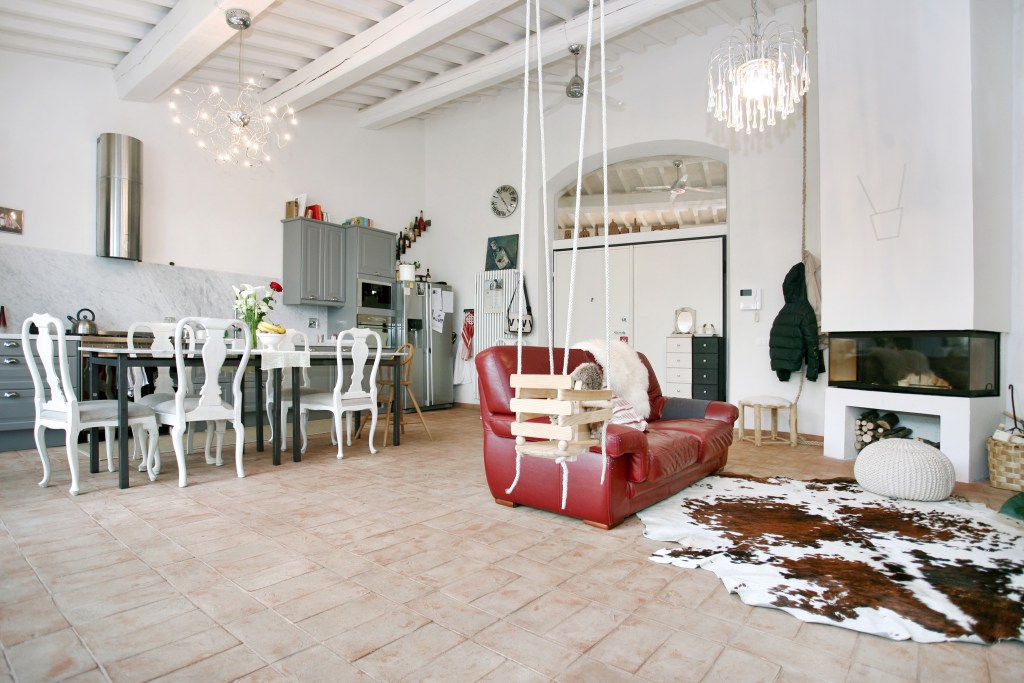 Stay in a piece of history from the 12th century — this eclectic private room is located in a former monastery just outside the hustle and bustle of Florence, where you can truly feel like a local.
One guest writes, "If I could give them 50 stars I would. What a WONDERFUL place to stay. The room felt very private and welcoming, and we loved the style of the home. They were so sweet…we highly recommend!"
Blending warm sophistication with a contemporary open living space, guests can rest while enjoying a fresh cup of Moroccan mint tea provided by their host Cristina.
One guest says, "Cristina truly deserves every bit of the title 'Super Host'…One of the highlights of our stay was doing a day tour around Casablanca with Cristina. Cristina truly knows and clearly loves her city, and this knowledge and passion came out abundantly during the tour. We saw nooks and crannies of the city which we would never have otherwise known, and learned about its history, especially as a centre of the Art Deco style of architecture…One of the highlights of the day was a stop at the fresh fish market where we purchased fish, right off the boat, and then brought it to a nearby restaurant to be cooked up for us."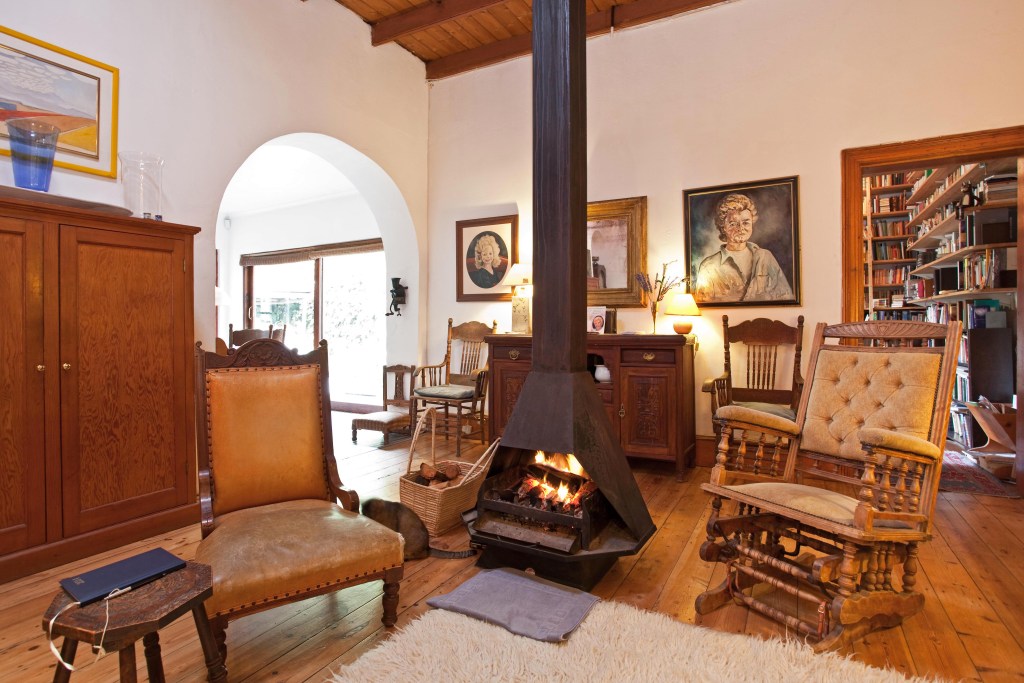 Enjoy conversations around the fireplace with hosts Walter and Colleen in this home located on the oldest residential street in South Africa. And even if you're far from home, the hosts will make you feel like family.
One review says, "we stayed with Walter and Colleen for one night but wish we could have stayed longer. They are so welcoming and it felt like visiting close relatives…We enjoyed conversation with Walter and Colleen as well as with other guests staying there."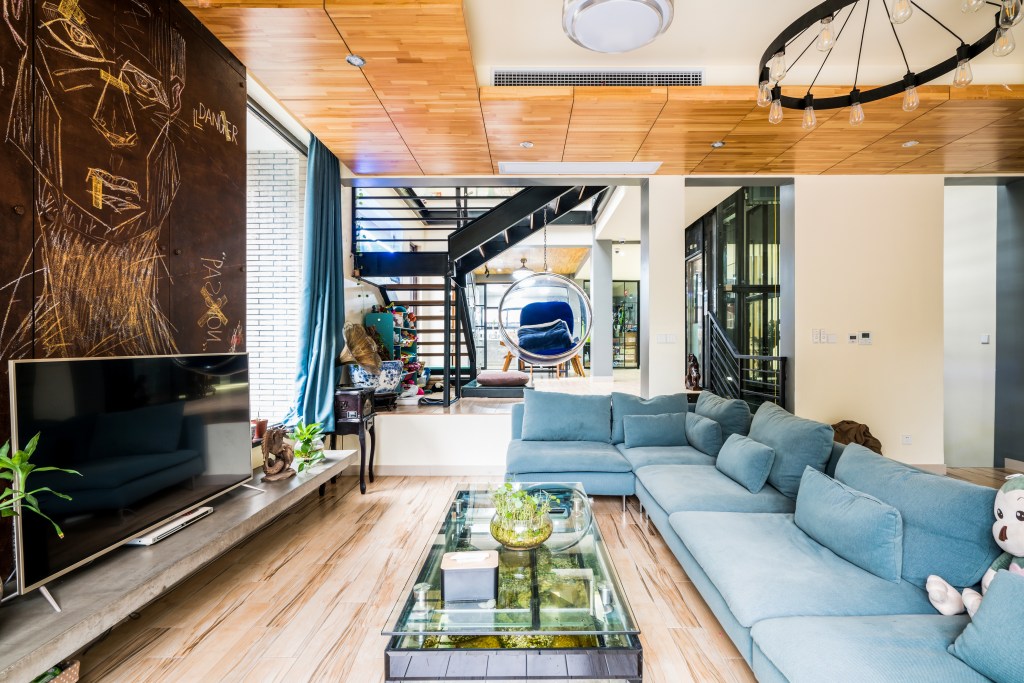 Located in a high-rise building away from the hustle and bustle of Shanghai, guests are free to sprawl out on the massive couch in the shared living room or retreat on the private balcony. Jake's guests love his artistic flair and his warm family.
One review notes, "Jake's house is an artistic house…his young family and parents made us feel so welcome at home while traveling."
Indulge in the splendour of lively Mexico City while relaxing in this century-old house showcasing an expansive library and bursts of bright colour.
One guest writes, "I think we can easily say Blair and Jorge were the best hosts we've stayed with on Airbnb. They provided endless recommendations for things to see, do, and eat and were extremely generous with their time and shared space. We felt very comfortable staying with them and enjoyed getting to know them."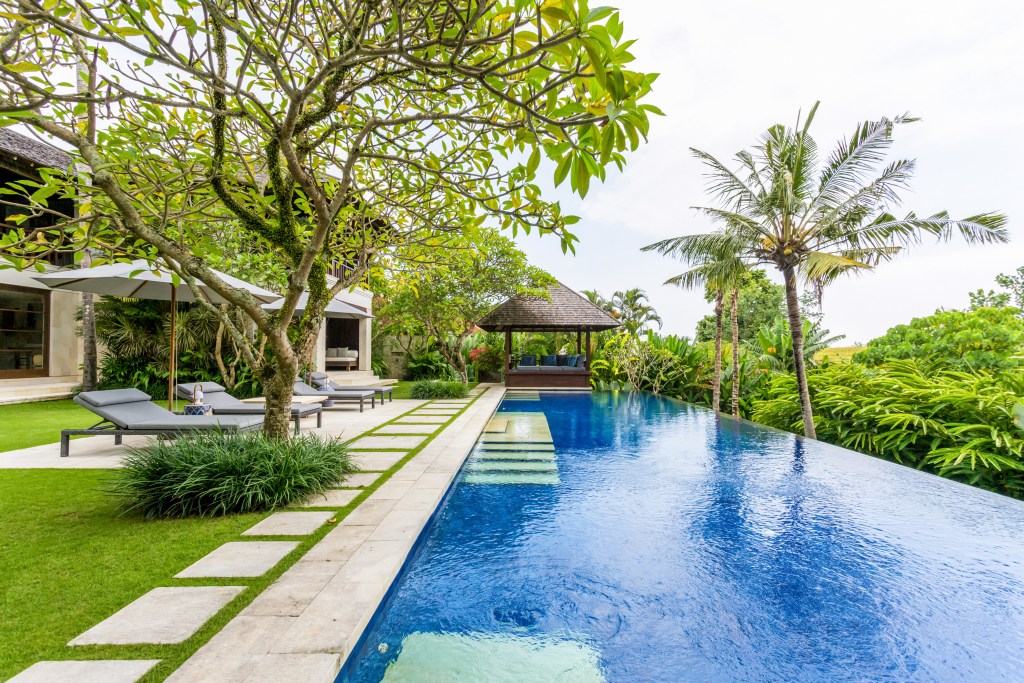 What better way to spend Valentine's than to wake up to nature with an outdoor shower while enjoying your own private suite with views of a tropical garden?
One review notes, "Juan and Geoff are so welcoming and you feel immediately at home. Before we even arrived a scooter had been organised as well as a couple of massages (seriously one of the best you will ever have!). Someone is always around to ensure to your stay is going well, or even just for a chat."
The Airbnb Press Room is aimed at journalists. All Homes and Experiences referenced on the Airbnb Press Room are intended purely to inspire and illustrate. Airbnb does not recommend or endorse specific Home or Experience listings on the Airbnb platform.