A newfound desire to rediscover our own backyard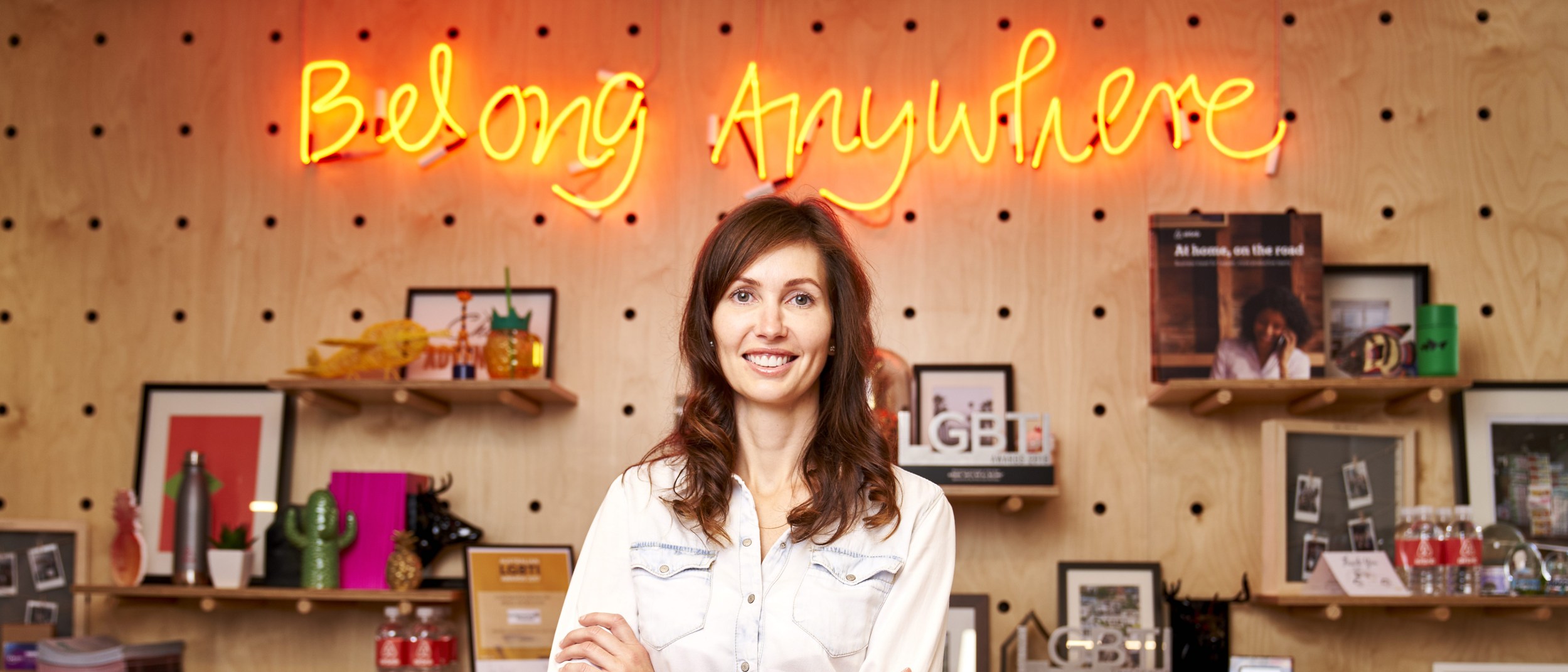 By Susan Wheeldon
Peter Allen once sang of cities that never close down. Right now, you'd be hard pressed to find one. But his eloquent description of the deep affection we feel for our own country has never rung truer.
Cooped up in our homes, briefly venturing out only for essential reasons, we're experiencing a renewed appreciation for our own backyard. At a time when the local public pool seems as distant and exotic as Rome's Fontana di Trevi, a simple change in postcode can feel like a marvellous mini-adventure. I myself am finding that when I think about my home town of Charleville in regional Queensland, I'm appreciating it in new and profound ways. Every contour of the landscape and every sun-beaten brick has taken on a new sense of magic when I picture it.
For many of us, the harsh and challenging reality brought about by COVID-19 has made us ache for the Australia we perhaps once took for granted. It's a feeling sharpened by the pain of watching our national tourism industry – along with every other sector – fight to weather a storm like never before. Every corner of our economy has been hard hit by this crisis – and Airbnb has not been immune, which we also recognise is a necessary side effect of the critically important measures that have been put in place to slow the spread of COVID-19 and protect the community. The recent reduction in bookings shows that the overwhelming majority of our community are doing the right thing and listening to government advice, for which we're incredibly grateful. We are, of course, still seeing a number of people use our platform for essential purposes. That includes healthcare workers, stranded tourists and those who've turned to short-term rental accommodation for compassionate or emergency reasons.
At the same time, Australian hosts in every region are dealing with immense personal financial hardship, many of whom were already impacted by the recent bushfires. It's also been difficult for the countless people, such as cleaners and hospitality workers, whose jobs are directly or indirectly supported by the guests these hosts bring in. Even so, Aussie hosts have been keen to roll up their sleeves and help their communities recover as soon as they're able.
I've been holding a series of listening sessions with hosts and it's been inspiring to hear so many of them – even during this difficult time – ask what they can do to help their region. And we're increasingly confident they'll soon have their chance. Federal Tourism Minister Simon Birmingham just recently said he hoped Aussies would be able to safely travel within our country "within the next few months", while also noting that the "road back will presumably be a gradual one, beginning with opportunities for short regional trips and intrastate travel".
We know that Aussies will emerge with a newfound love of our sunburnt country and a powerful desire to explore their own backyard like never before. With international travel likely still a long way off, domestic travel will undoubtedly experience a strong resurgence. Most people will be setting their sights on value-for-money experiences that aren't too far from home and help them feel once again connected with their fellow Australians. Their first trip will most likely be to a familiar holiday spot that's been a beloved family favourite for some time. Importantly, after long stretches of relative isolation, there will be a renewed hunger for human connection and an appetite for unique experiences that allow people to rediscover their sense of community and belonging.
We'll also have a greater appreciation for the local cafes, restaurants and other small businesses in the places we visit and the importance of supporting them. Our desire to live like a local while travelling will come with a heightened sense of supporting locals. This particular resurgence in domestic travel will be fuelled not by a desire to 'get away', but to reconnect. It's something we're very much conscious of and keen to help facilitate.
We know that many Australians are right now already dreaming of the first trip they'll take when travel restrictions are eventually lifted and thinking about planning and looking forward to affordable local getaways. For now, however, it's important we all continue to do the right thing; listen closely to government advice and follow the rules.
When the time is right, we'll be ready to work together with you to help get our communities back on their feet. It won't be long before we're able to pack our bags, load up the car and hit the road in support of our fellow Aussies. As a nation, we've always prided ourselves on our resilience and ability to bounce back stronger than ever – and this time will be no exception. For me, I'm already dreaming of my next trip to Charleville and beyond.
Susan Wheeldon is Airbnb's Country Manager for Australia
This piece originally appeared in The Australian