A Taste of Fitzroy merchant walk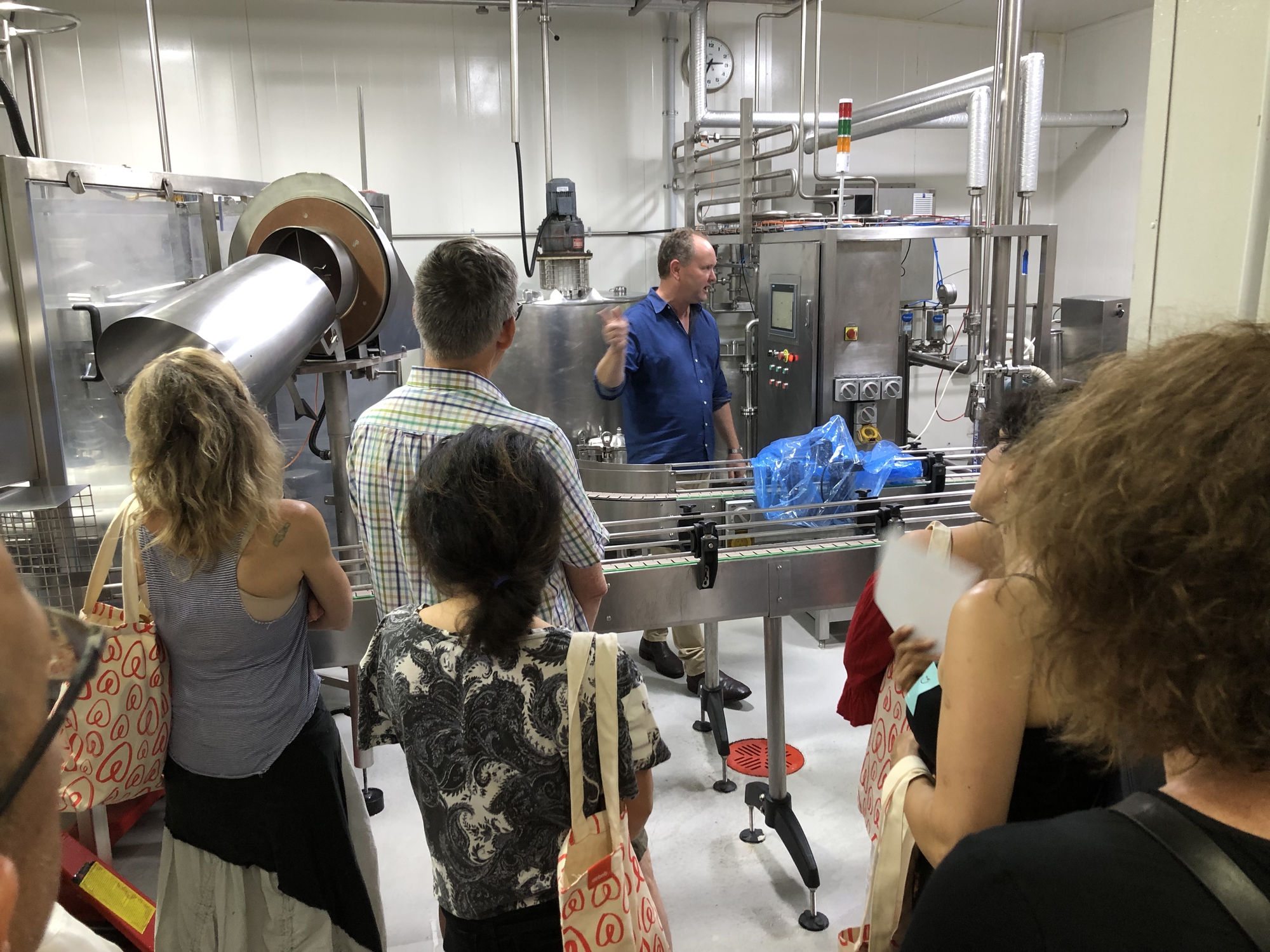 Airbnb guests broaden the impact of tourism by spending money in small businesses off the beaten track. The Airbnb Fitzroy host community came together to visit a variety of small businesses along Brunswick Street. The area is known for its array of buzzy eateries and eclectic bars, trendy retail and street art covering the narrow backstreets. The walk connected Airbnb hosts with local business owners in the neighbourhood. The business owners treated hosts to samples and walkthroughs. Hosts learned the story behind these shops, and owners shared how Airbnb has positively impacted their stores and restaurants.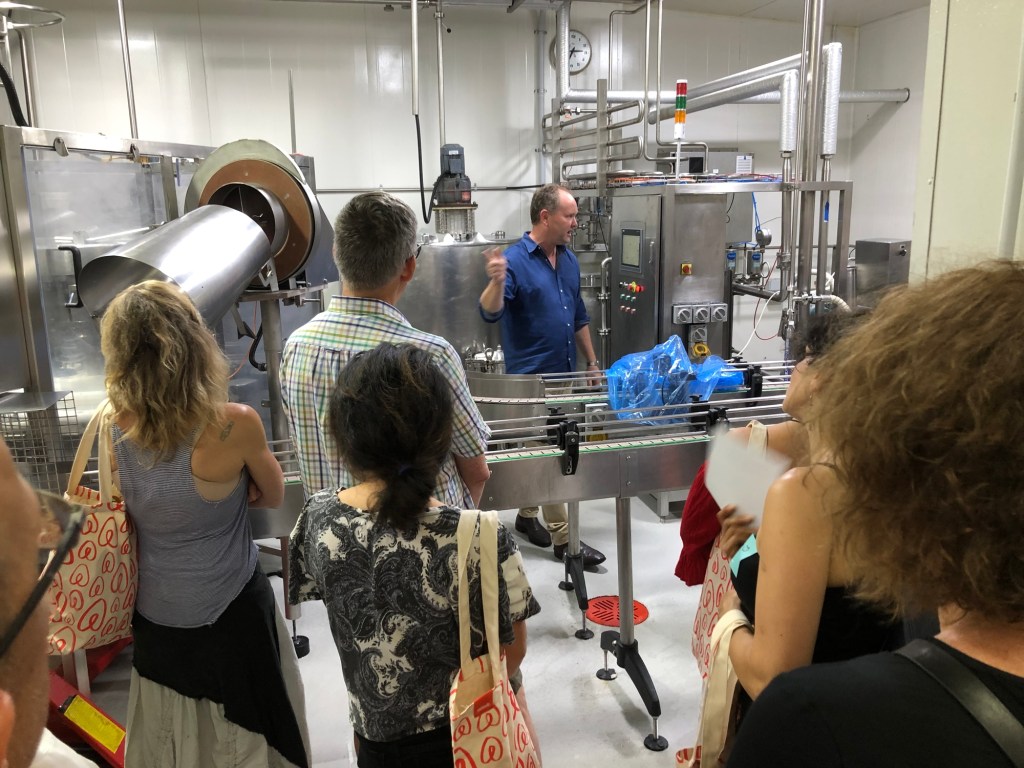 St David Dairy
Charismatic Fitzroy host, David, led the way on the one kilometre walk starting at St David Dairy, a unique micro-dairy whereby hosts took part in a walkthrough of the milk processing and heard from the business owner who spoke passionately about the sourcing of all their materials locally and importance of supporting local businesses.
Next, the group headed to Gizmo Gifts who have been established in the area for over 26 years! Owner, Tina, shared stories of Brunswick Street and how the area has changed over the years, highlighting what local tourists enjoy buying in her shop.
Pho La Que Basil Leaf welcomed the group of Airbnb hosts to sample some of their Vietnamese specialities whilst sharing their story and why they believe their restaurant has stood the test of time in an ever-changing neighbourhood for local businesses. Many of the hosts had never visited the authentic and affordable Vietnamese and were excited to uncover it.
From there it was onto Bon Ap'Petit Bistro ,which occupies a heritage listed building, where Airbnb hosts enjoyed some French wine and cheese tasting. Owner Sebastien explained his passion for seasonal produce and offering the community an elegance of old world cafe.
The Grub Food Van
The last stop for the evening was at Grub Food Van where hosts tried a variety of favourites in their very eccentric courtyard and indoor setting. Owner Tim told us about how their business started as a 1965 Airstream van, parked in a graffitied, rug-covered courtyard which was their garden and grew into a unique space welcoming people from all walks of life.  The food was delicious and hosts enjoyed gathering and getting to know each other whilst uncovering more local businesses they can recommend to their guests.
Airbnb guests who stay in Melbourne's neighbourhoods spend their money locally. A recent report found that, in one year, guests using Airbnb spent $625 million in Victoria. The average Airbnb guest spent more than $241 per day in Victoria on things like, food services, shopping and leisure.The report also highlights how restaurants, bars, and cafes outside the traditional hotel districts benefit from Airbnb.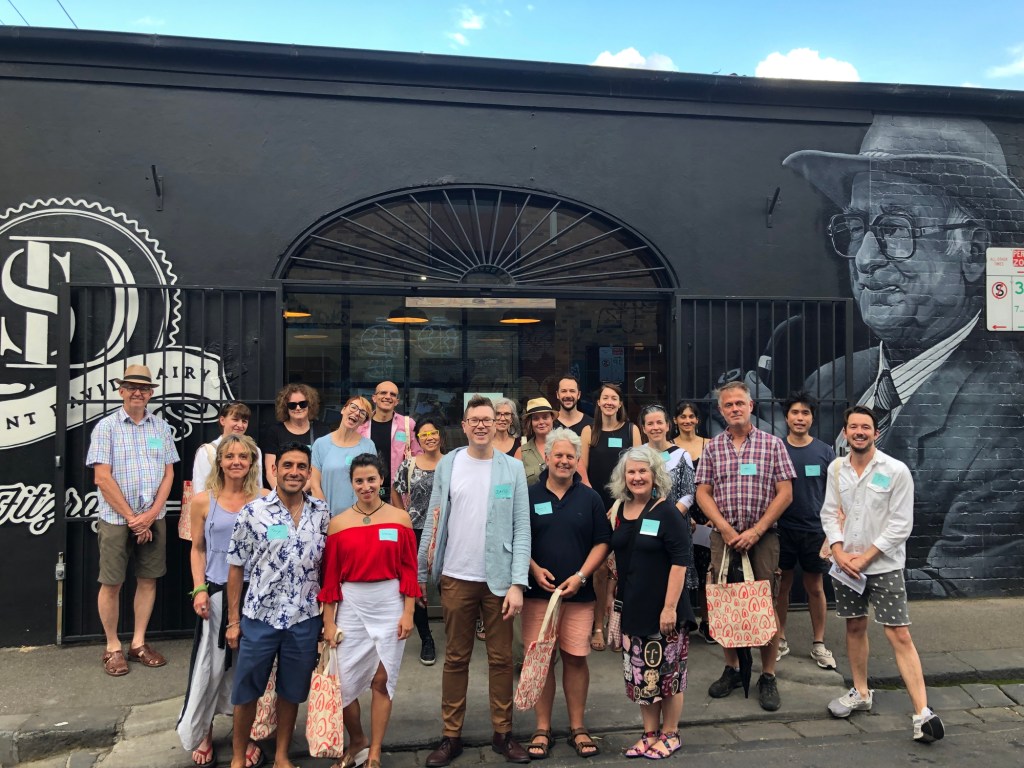 A Taste of Fitzroy Host Merchant Walk