Airbnb guests pump at least $1.27 billion into local restaurants and cafes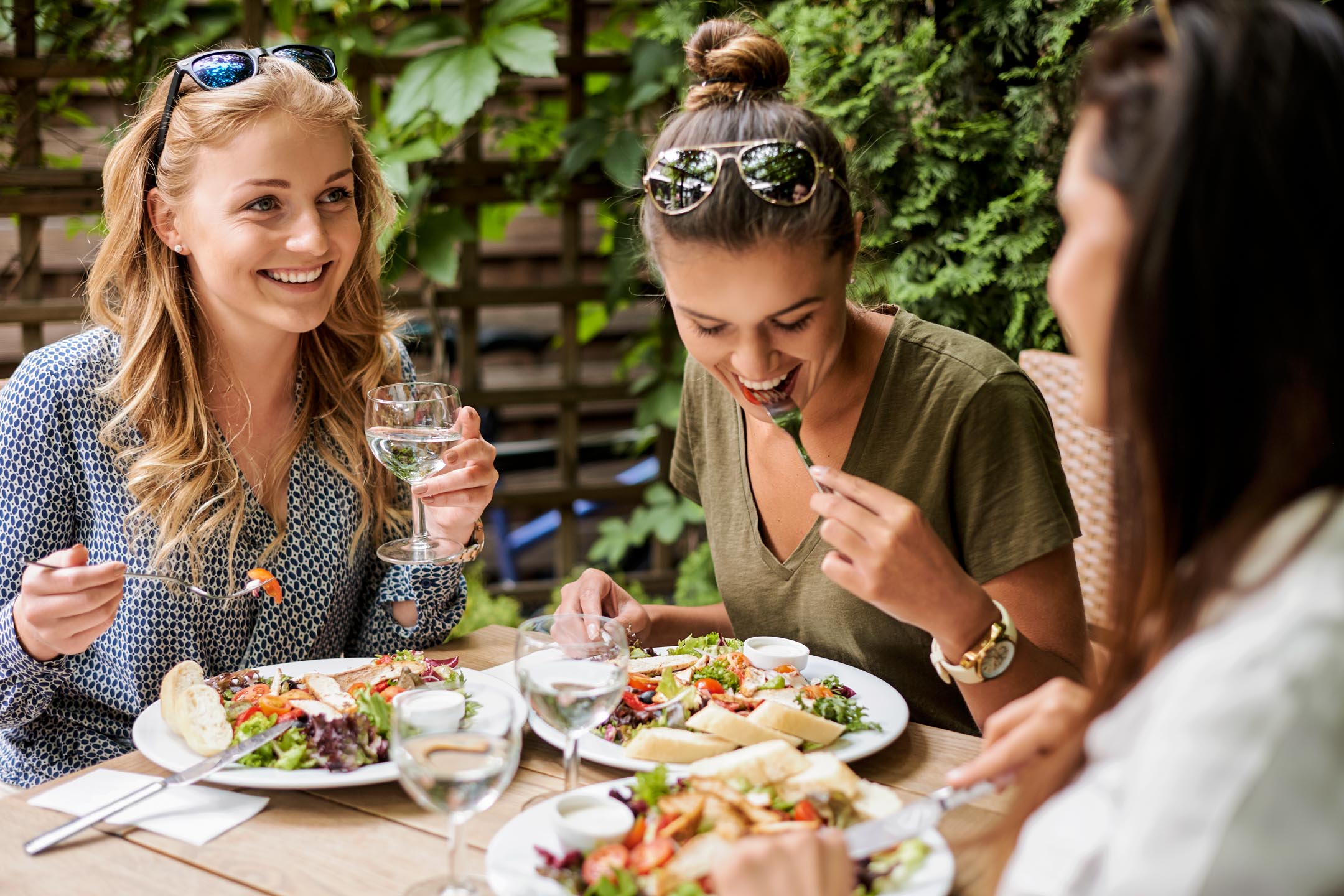 Recommendations from Airbnb hosts are helping to ensure tourism dollars reach local small businesses
SYDNEY, AUSTRALIA – 8th November, 2019: ​Airbnb guests in Australia spent at least an estimated $1.27 billion in Australian restaurants and cafes in 2018, supporting small businesses and local jobs in communities across the nation.
Close to 90 per cent of Australian Airbnb hosts say they recommended restaurants and cafes to guests, ensuring vital tourism dollars are spent locally and economic benefits are spread beyond the usual tourist hotspots and CBDs.
Airbnb's guest community spent at least an estimated $1.27 billion at restaurants and cafes in Australia in 2018, according to the survey findings. If spending levels remain the same, Airbnb guests are estimated to spend over $1.68 billion at Australian restaurants and cafes in 2019.
Susan Wheeldon, Airbnb's Country Manager for Australia and New Zealand, said hosts were playing a significant role in driving this spend, with 88 per cent of those surveyed indicating they'd provided guests with recommendations.
"Local hosts play such an important role in encouraging guests to try local venues and spend their money in the communities in which they're staying," she said.
On average, almost half of all Airbnb guests in Australia (48 per cent) said their spending occurred in the neighbourhoods in which they stayed.
"The unique nature of our platform encourages guests to get off the well-beaten path and stay and spend in areas outside the traditional tourism areas," Ms Wheeldon said.
"We're committed to continuing to do our part to ensure tourism keeps growing sustainably and also benefits those areas that have traditionally missed out, such as communities across regional and rural Australia."
Restaurant & Catering Industry Association CEO Wes Lambert welcomed the positive economic impact made by Airbnb guests.
"R&CA believes Airbnb has a significant role to play in helping restaurants, cafes and catering businesses thrive, especially in regional Australia," he said.
"Airbnb provides three important things to our industry across Australia; increased patronage for hospitality business located outside of traditional tourist hot-spots, increased foot traffic and tourists across the country, and greater visibility through the online platform."
In Australia, Airbnb guests staying in NSW are estimated to have spent at least $462 million on restaurants and cafes in 2018, while those in Victoria spent at least an estimated $413 million. For 2019, those figures are expected to exceed $613 million and $537 million, respectively.
In WA, at least an estimated $99 million was spent by guests, with the state's restaurants and cafes on track to take in more than an estimated $134 million from Airbnb guests this year. In Queensland, guests are estimated to have poured at least $255 million into restaurants and cafes and are estimated to top that in 2019 by spending more than $338 million.
Meanwhile, Airbnb's guest community spent at least an estimated $262 million in New Zealand at Kiwi restaurants and cafes in 2018 and are estimated to spend over $343 million in 2019.
Globally, Airbnb guests spent at least an estimated $33 billion* at restaurants and cafes in 2018, based on data for 46 countries and regions alone. If spending levels remain the same, that figure is estimated to exceed $43 billion in these same locations in 2019.
About Airbnb
Airbnb is one of the world's largest marketplaces for unique, authentic places to stay and things to do, offering over 7 million accommodations and 40,000 handcrafted activities, all powered by local hosts. An economic empowerment engine, Airbnb has helped millions of hospitality entrepreneurs monetise their spaces and their passions while keeping the financial benefits of tourism in their own communities. With more than half a billion guest arrivals to date, and accessible in 62 languages across 191 countries and regions, Airbnb promotes people-to-people connection, community and trust around the world.
*2018 estimated guest spending at restaurants and cafes in 46 countries and regions is based on internal Airbnb data and approximately 14,000 responses to a voluntary survey sent to a sample of Airbnb guest accounts that had taken a trip to those places in 2018. 2019 estimates are based on the 2018 spending levels and Airbnb internal data for January-October 2019 and October-December 2018 periods. All other percentages related to Airbnb host and guest behaviors are based on more than 237,000 responses to the same voluntary survey to sample of Airbnb guest accounts around the world. No payment or other incentive was provided in exchange for completing the survey.