The world's largest community-driven hospitality platform, Airbnb, is partnering with the Ocean6 Series to encourage locals and supporters of the Surf Life Saving movement around Australia to become hosts on Airbnb.
Airbnb will play a vital role in meeting the accommodation needs of athletes, officials and their families at each of the six Ocean6 events this summer, as elite life savers go head to head across the east coast of Australia. The Ocean6 Series kicks off later this month, with the first round due to take place in Queenscliff, New South Wales on 20 October.
For every new Airbnb host to sign up through the Ocean6 partnership, $100 will go towards the local surf lifesaving club of their choice.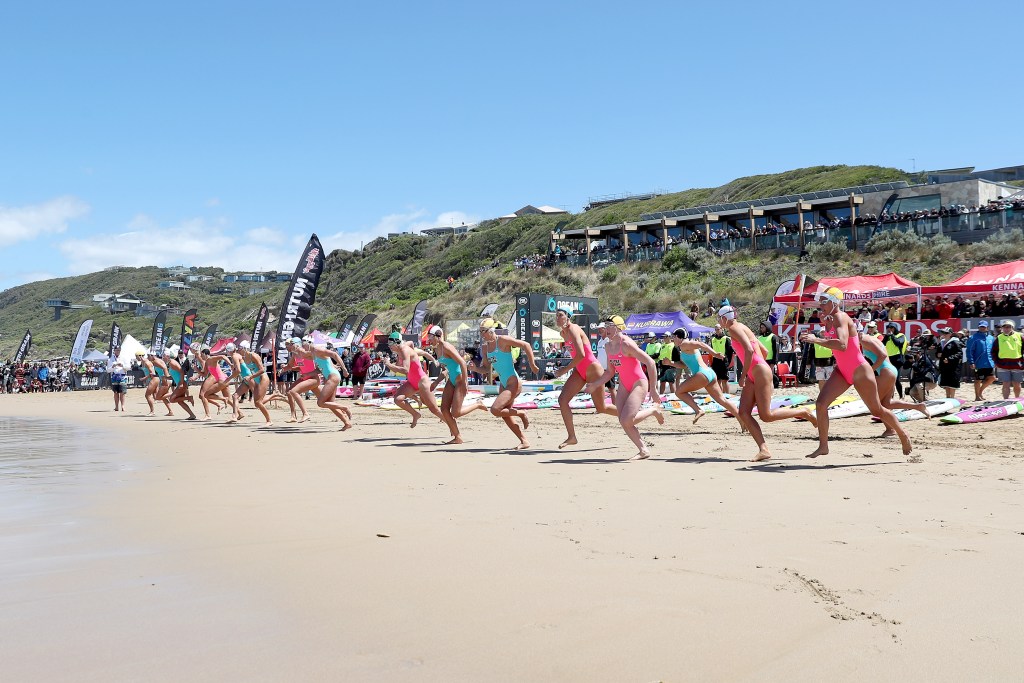 Airbnb is already an integral part of the surf lifesaving community with athletes and officials regularly using the home sharing platform during competition.
"Airbnb has really changed the way teams are able to travel and race together. Getting to stay in a home with all of your training mates really celebrates the family culture of Surf Life Saving and we all have so much fun on our trips away."

Harriet Brown, 2017 Nutri-Grain IronWoman Series Champion
Ocean6 General Manager, Trent Goulding, welcomed the partnership as a great way to support local surf clubs along the coast.
"We are so excited to align ourselves with Airbnb who shares our same passion for promoting active and adventurous family lifestyles. It's also great to have Airbnb directly supporting our local surf clubs with the $100 host sign up offer, and I am sure many of our members will take advantage of it."

Trent Goulding, General Manager, Ocean6
The Airbnb host community is broad and diverse and among Airbnb's 5+ million listings and over 15,000 Experiences are a growing collection of surfing-friendly homes and surfing-based excursions.
The healthy travel provided by Airbnb—travel that is local, authentic, diversified, inclusive and sustainable—is making it easier and more affordable for surf life savers and surfing enthusiasts around Australia to follow the competitive circuit. At the same time, the communities along the circuit are able to benefit economically through Airbnb by earning supplemental income while sharing their homes and passions.
"Surf life saving and surfing are woven into the fabric of Australian culture. As surfers and fans of the sport know, many of Australia's best surfing breaks lie beyond traditional tourist hotspots, making finding nearby accommodation difficult or prohibitively expensive during peak season, not to mention the rush for housing during a surf carnival. Surfing is an increasingly popular driver of Australia's coastal tourism and the need for accommodation is only continuing to grow.

"From Queenscliff, to North Wollongong, to Surfers Paradise, I'd encourage anyone with a spare room or home to share, to become an Airbnb host and open their doors to the thousands of guests who will be attending the Ocean6 Series, while at the same time help contribute to their local surf life saving club."

Sam McDonagh, Airbnb Country Manager, Australia and New Zealand 
The Ocean6 Series 2018/19 Summer Schedule includes:
Round One: 19-20 October, Queenscliff, NSW

Round Two: 9-10 November, Coolum, QLD

Round Three: 14-15 December, North Wollongong, NSW

Round Four: 11-12 January, Currumbin, QLD

Round Five: 1-2 February, Surfers Paradise, QLD

Round Six: 22-23 February, TBA, NSW
For more information on the Ocean6 Series visit www.ocean6.events or to become an Airbnb host visit airbnb.com.au/ocean6
The Airbnb Press Room is aimed at journalists. All Homes and Experiences referenced on the Airbnb Press Room are intended purely to inspire and illustrate. Airbnb does not recommend or endorse specific Home listings or any other Homes or Experiences on the Airbnb platform.