Airbnb partners with farmer industry associations to grow regional tourism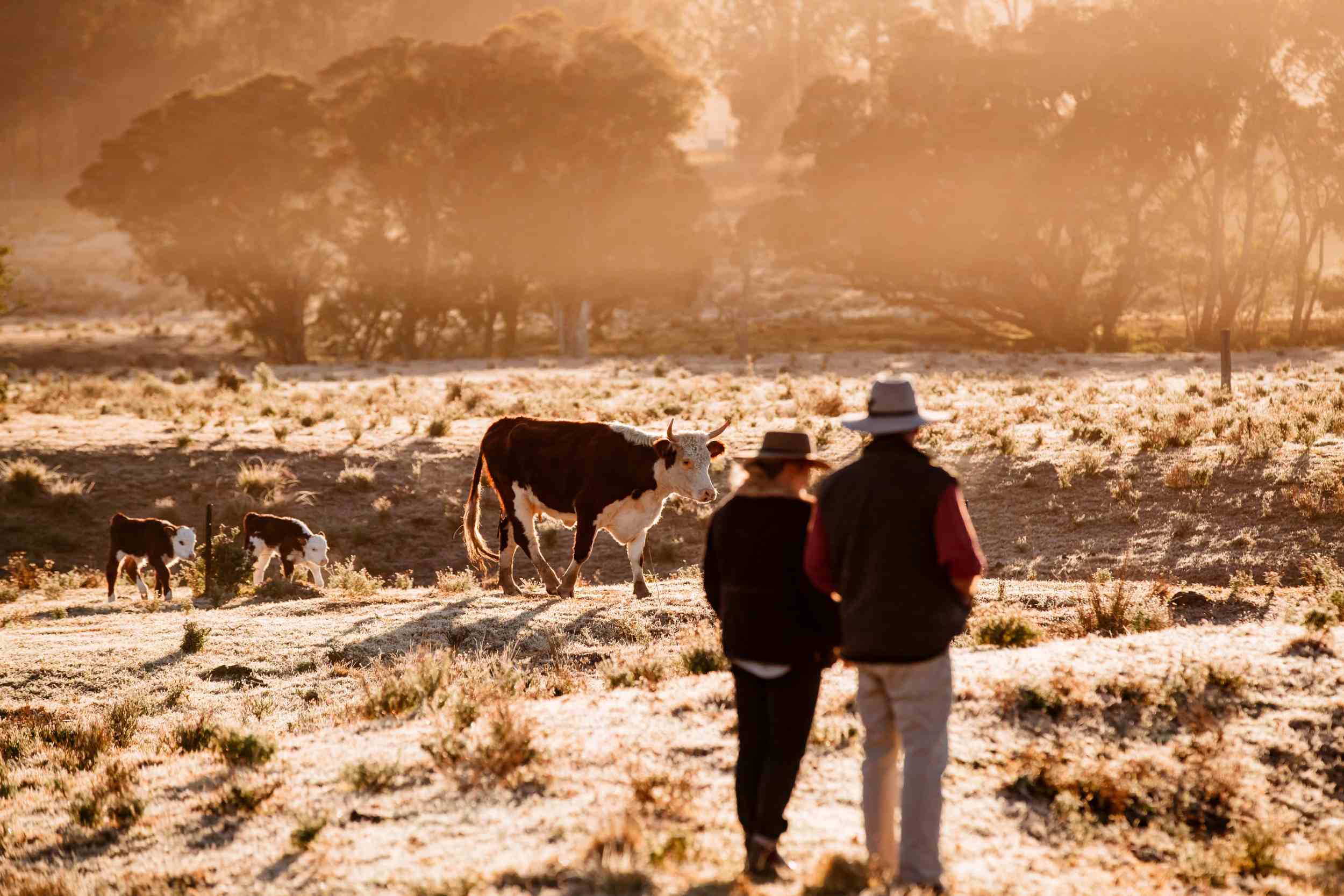 As part of a concerted effort to bring valuable tourism dollars to regional Australia and help farmers diversify their income, Airbnb has teamed up with peak farmer organisations across a number of states.
These partnerships aim to help boost tourism infrastructure in regional areas to drive economic recovery – including through developing world-class farm stays and exciting new experiences that showcase the best of rural Australia.
The Northern Territory Farmers Association, Queensland Farmers' Federation, Tasmanian Farmers & Graziers Association and the Victorian Farmers Federation are all working together with Airbnb to spotlight the regions and give farmers the tools they need to build income-generating tourism businesses from which their local community can also benefit.
Derek Nolan, Airbnb's Head of Public Policy for Australia, said: "Our guests are always looking to explore their own backyard through unique, authentic experiences that immerse them in regional communities.
"Farm stays are a terrific way to both help farmers diversify their income, as well as put their communities on the tourism map. Farmers can also develop unique Experiences on Airbnb, which is an exciting way to further grow their tourism business alongside the accommodation they offer. Experiences are one-of-a-kind activities hosted by experts and a great way to creatively give visitors another way to connect with rural life.
"Importantly, each farm stay host plays a vital role in growing tourism in their region, helping local businesses thrive and showing guests what makes their patch of the world so very special."
As part of this initiative, Airbnb is running interactive webinars designed to help farmers become farm stay or Experience hosts on Airbnb, as well as providing them with a bespoke guide to help them play a role in growing sustainable tourism in their region.
NT Farmers Association CEO Paul Burke said: "Farm stays are a great opportunity for farmers and tourists alike. NT Farmers encourage tourists to experience the hospitality of Territory farmers in the most spectacular region of Australia. Airbnb farm stays offer farmers the chance to diversify their income and provide a consistent income stream throughout the year. Airbnb farm stays and experiences are a win-win for tourists, farmers and the Territory economy."
Queensland Farmers' Federation CEO Dr Georgina Davis said: "Agritourism provides opportunities for farmers to smooth their income and market their produce through alternative channels, while gathering valuable direct feedback including emerging preferences from consumers. This partnership provides the opportunity for interested farmers to explore the viability of agritourism on their property while ensuring they are given training and resources that would enable them to develop profitable agritourism enterprises in Queensland."
Tasmanian Farmers & Graziers Association CEO Peter Skillern said: "Tasmania is an iconic tourist destination for many around the world. As a state, it provides breathtaking natural beauty – something that all Tasmanians are proud of. However, many tourists wish to experience much, much more. A farm stay in Tasmania provides you with not only the opportunity to see the traditional tourism sights but also the opportunity to see, and literally taste, the agricultural production and product from our wonderful state."
Victorian Farmers Federation President Emma Germano said: "By hosting a farm stay, farmers can not only diversify their farm income, but also showcase the beautiful Victorian countryside and our vibrant food and fibre industry to visitors."
These new partnerships build on the work Airbnb has been doing through its ongoing partnership with Australian Regional Tourism.
Through farm stays, farmers across Australia have an opportunity to make a contribution to growing their local tourism economy. A recent report by Oxford Economics, commissioned by Airbnb, found that domestic Airbnb guests spent more than $5.86 billion in Australia in 2019. The report also found that Airbnb supported almost 90,000 jobs across Australia in 2019.
To learn more about Aussie farm stays on Airbnb, visit: https://www.airbnb.com.au/d/thegreataussiefarmstay