Airbnb partners with South Australian Government to support 'Share Initiative'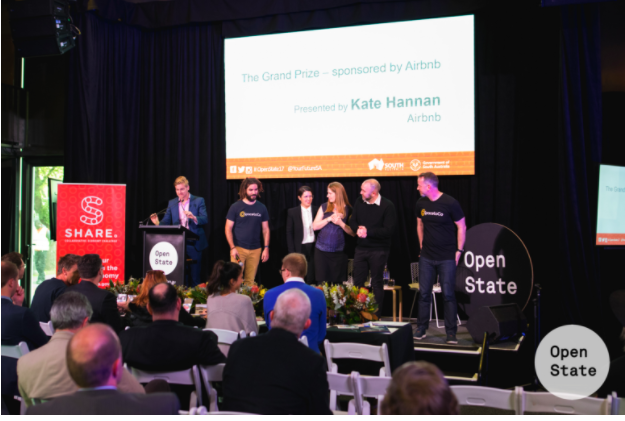 Airbnb and the South Australian Government have co-funded a $100,000 prize for new entrepreneurs to support new disruptive ideas. As a home sharing platform and leader in the sharing economy, Airbnb was proud to support the innovation initiative.
The top ten entries included a concept to provide tiny houses for Adelaide's homeless, an app that matches refugees with spare rooms, and a website to help disability sector organisations share their special transport vehicles.
At the Adelaide Open State Festival, the finalists pitched their ideas in front of an expert judging panel and a live audience who helped decide the winners.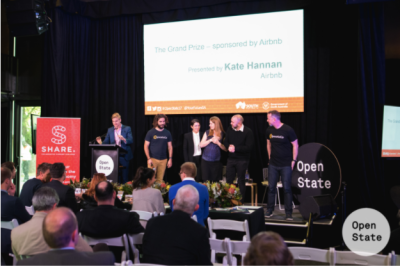 South Australia leads the way for fair home sharing rules in Australia which benefits the local economy including local businesses. According to a recent Deloitte report*, Airbnb guests spent $237 per night on average in SA. Sectors that benefit include restaurants, cafes bars and shops, with a ripple effect supporting 407 full-time equivalent jobs. In Australia, here's how Airbnb contributes to the sharing economy
A key theme of the SHARE SA Challenge is how collaboration through the sharing economy and shared resources creates value through partnerships and fosters innovation. The winners of the SHARE Collaborative Economy Challenge are SpacetoCO and Connecting Up.
About SpacetoCO
SpacetoCo is a sharing economy website for the listing and hiring of short-term spaces. From venues to boardrooms, gardens to tennis courts.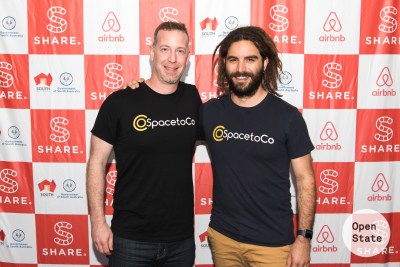 About Connecting Up
Connecting Up will create an online platform to support the sharing of specially modified vehicles for the disability sector. This would enable the rental of an asset owned by one company to another disability service provider.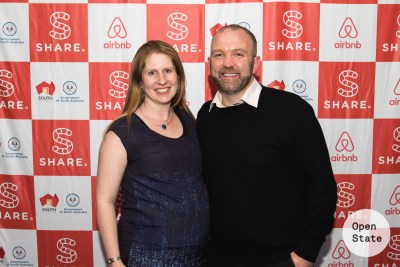 *Source: Economic effects of Airbnb in Australia, South Australia, Deloitte Access Economics 2017