Airbnb reveals most wishlisted Kiwi homes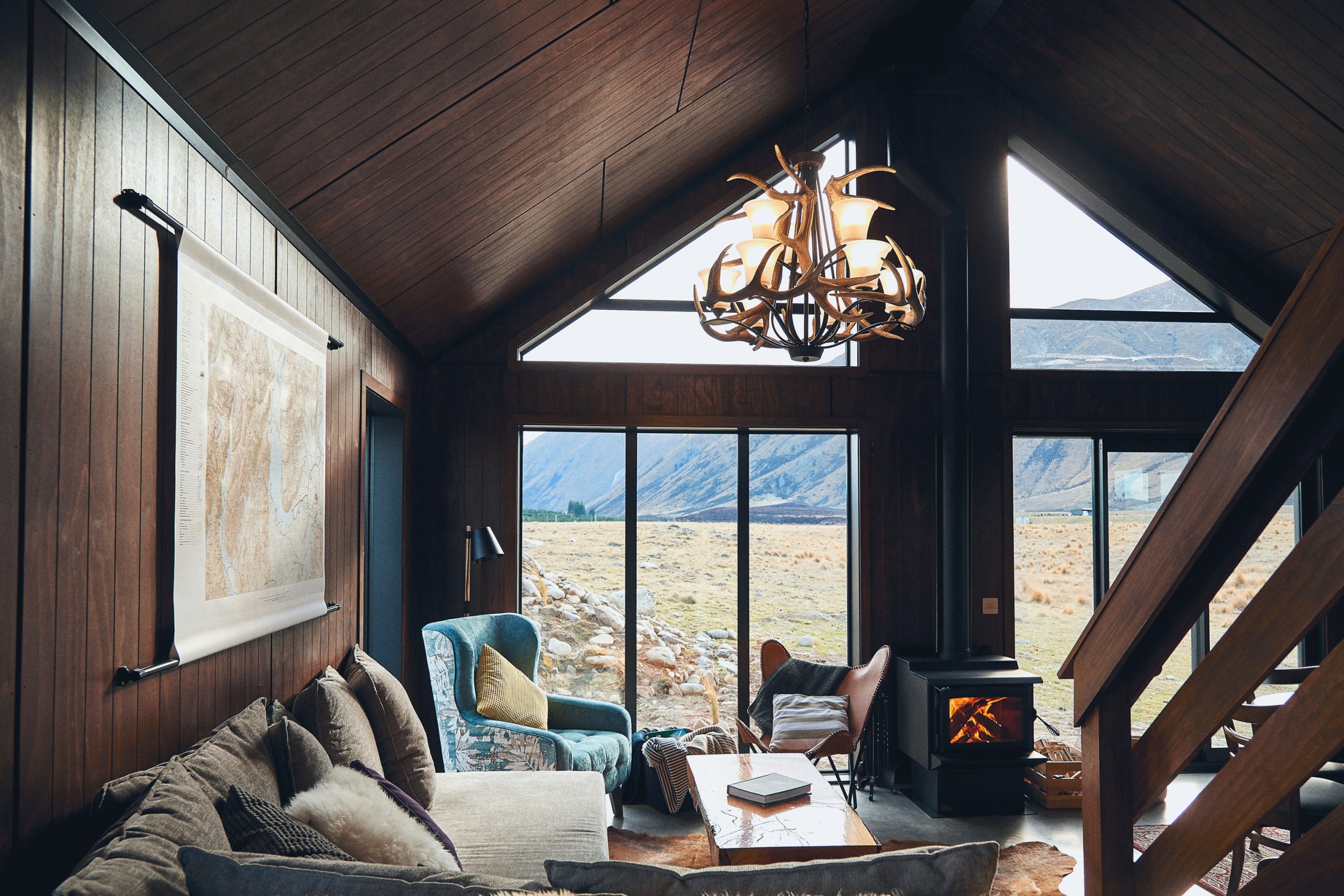 Following the announcement of quarantine-free travel from Australia to New Zealand from April 13, Aussies can now pack their bags and book their trip to the land of the long white cloud, just in time for the Easter school holidays. To inspire your next getaway, Hosts on Airbnb offer a variety of stays across New Zealand, where you can spend uninterrupted days admiring breathtaking vistas and exploring towering mountains and vast lakes.
Whether it's a unique hut with panoramic ocean views, an award-winning, stylish tiny home in the city, or a luxury cabin with its own outdoor bath surrounded by mountains and valleys, Airbnb's list of the most wishlisted properties by Aussie guests in New Zealand has something for everyone.
Top 10 most wishlisted listings in New Zealand
Kiwi Chalet
Lake Hayes, Otago, New Zealand
$204.95 AUD / night
Nestled in a scenic spot on the hillside, it is so close to everything, yet feels so far away. The Kiwi Chalet is located in the perfect setting overlooking the Coronet Peak, from which you can watch the sun rise and set. This tiny house has everything you'll need and is perfect for a solo/couple traveller. This art deco house feels like an isolated getaway, yet is also close to ski fields, cycling trails and even the historic Arrowtown. Quirky, peaceful and surrounded by nature, yet close enough to Queenstown for a daytrip, this little home is the perfect nature getaway.
The Raven's Nest Bed & Second Breakfast Farmstead
Springfield, Canterbury, New Zealand
$171.68 AUD / night
Attention mythical creatures everywhere, rest your hairy feet, get close with friendly sheep, and enjoy a night in a fantasy at the Raven's Nest. Live your best 'Hobbit' dream and enjoy the unique home; thoughtfully designed, detailed and crafted to recreate the beloved fantasy realm. Sitting nestled between oaks, native trees and sheltering pines, you will find a tiny but cleverly designed nest, big enough for two halflings, filled with handmade details.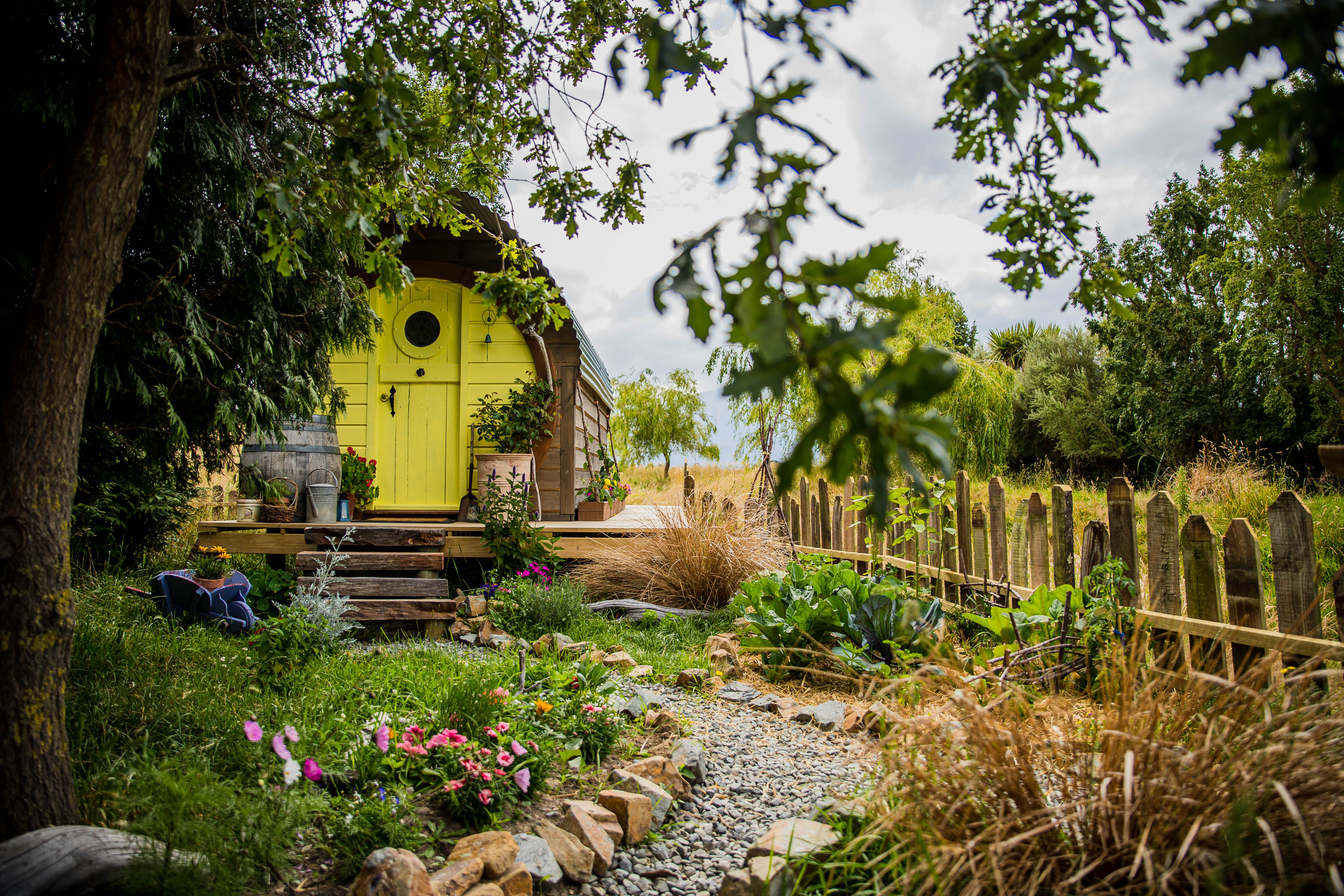 Rocky Point Hut
Pepin Island, Nelson, New Zealand
$177.12 AUD / night
Hidden amongst native kanuka and coastal New Zealand bush, situated on a cliff is Rocky Point Hut. Stay in the beautiful and private hut with a comfortable wood interior and take in all the incredible views. Spend your time relaxing and treat yourself in the hot outdoor bath with a panoramic view over the Abel Tasman ocean. The perfect setting for a romantic retreat.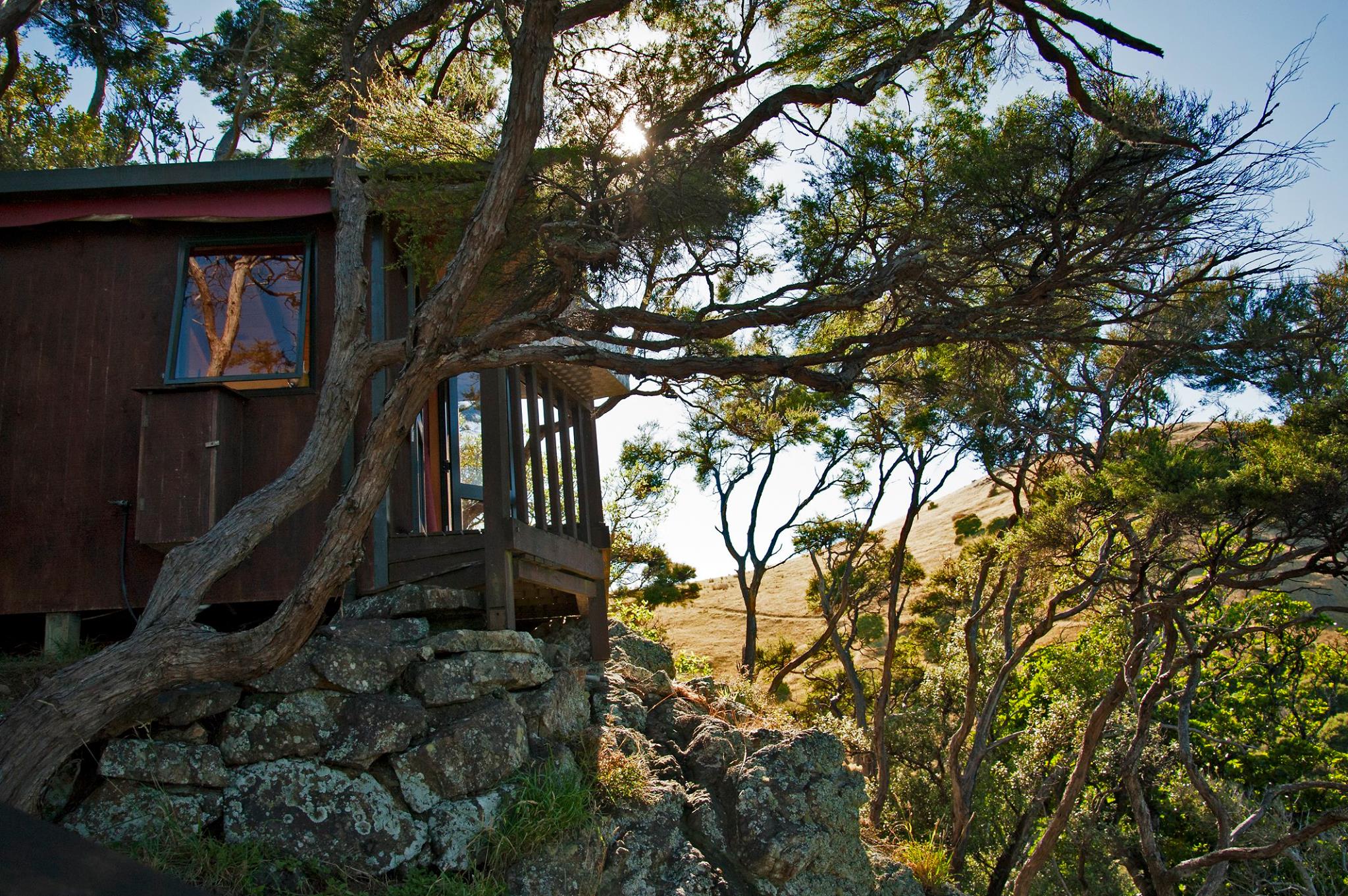 Stargazer's Luxury Retreat
Lake Tekapo, Canterbury, New Zealand
$278.55 AUD / night
For those who fancy a stargazer's hideaway, visit the Stargazer's Luxury Retreat to view the Milky Way from your own private wood-fired hot tub, before coming inside for a toasty warm fire. The outdoor setting perfectly matches the interior, fit with a hot tub and a perfect place to indulge in some wine and cheese while taking in the incredible view. Step out of the comfort of this home to get access to the magical lakefront, directly opposite from the famous Church of the Good Shepherd and only a few minutes walk from the local cafes and attractions.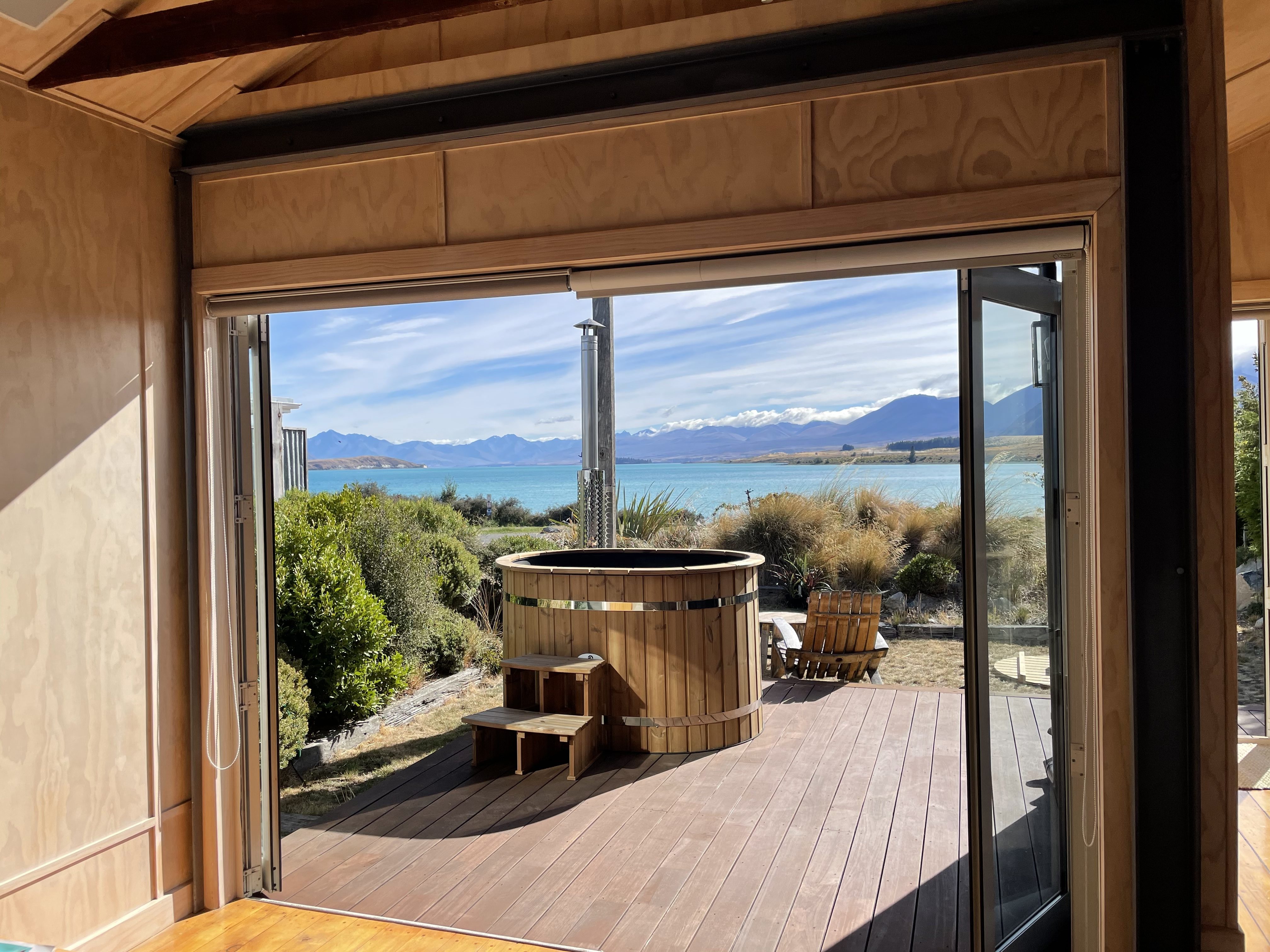 Ica View Glamping
Whareama, Wellington, New Zealand
$191.25 AUD / night
The unique property's take on camping is an experience you don't want to miss. Situated on a hilltop overlooking the breathtaking Ica Valley, it is only 35 minutes east of Masterton towards the beaches, and just over 2 hours from Wellington. Relax as you unwind in the hammock, play boardgames, cook by BBQ and take outdoor baths while enjoying the great outdoors. Ica VIew Glamping is a perfect getaway to switch off from reality, yet still be surrounded by luxury.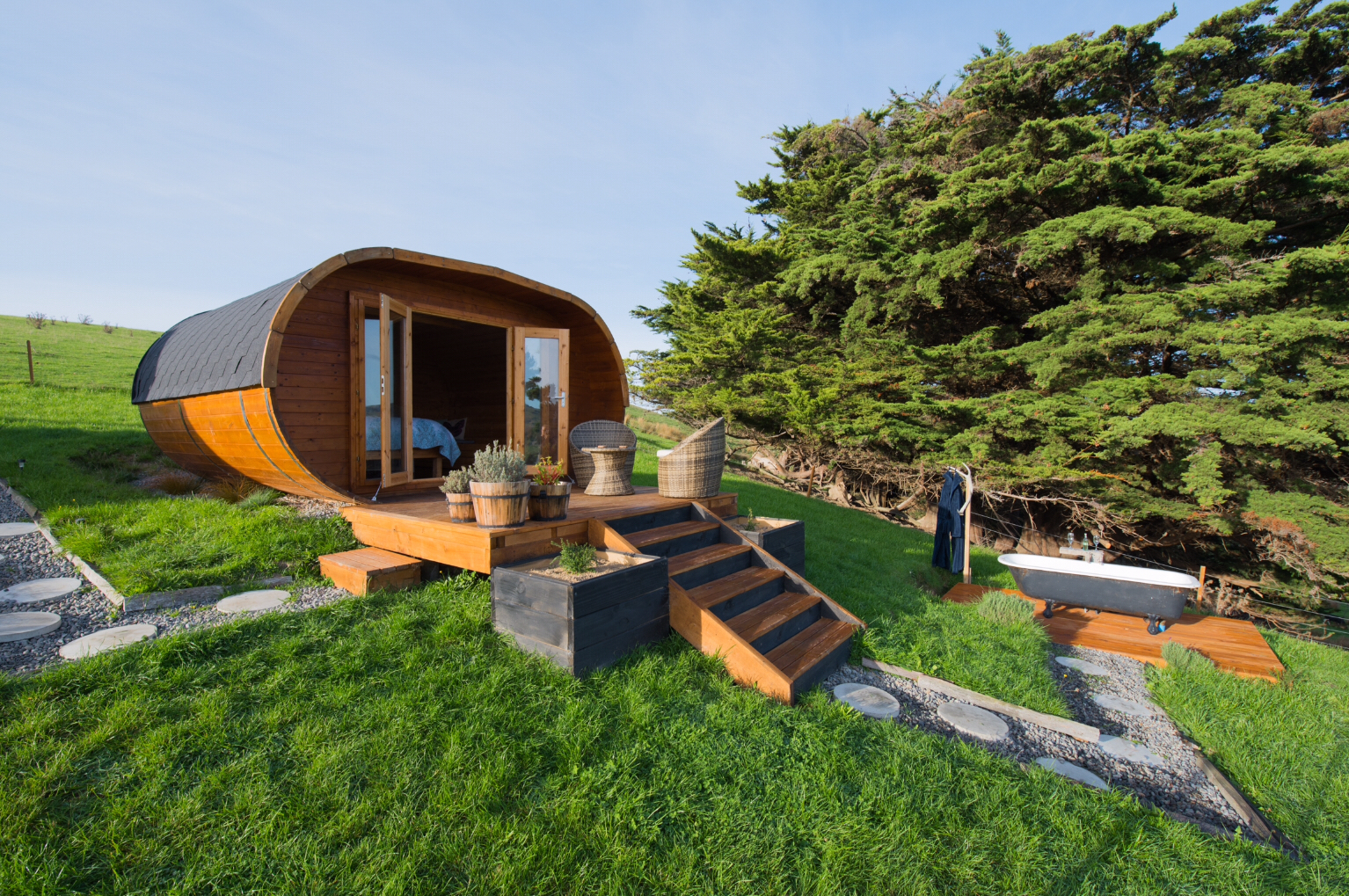 The Nest
Coastal Escape, Pihama, Taranaki, New Zealand
$266.74 AUD / night
Crafted to provide freedom from the stresses of life, The Nest is a dreamy sanctuary perched high atop the rugged, west coast cliffs overlooking the Tasman Sea. Sink in and let the crashing waves drown out your worries, as you take in the views of the deserted black sand beach and Mt Taranaki with snow on top. Let the sunsets, full moon, mountain and sea be the backdrop to your most treasured memories. This beautiful, cosy home will not disappoint.
Tom's House
Queenstown, Otago, New Zealand
$419.22 AUD / night
This award winning, architecturally designed home is situated on an elevated, north-facing site, offering uninterrupted views and all day sun. Voted New Zealand's Best Small Home 2016 and finalist for New Zealand's Home of the Year plus numerous architectural awards, every room is unique and has something special to offer. While only 7 minutes away from the airport and busy town centre, you will still feel so far away from it all.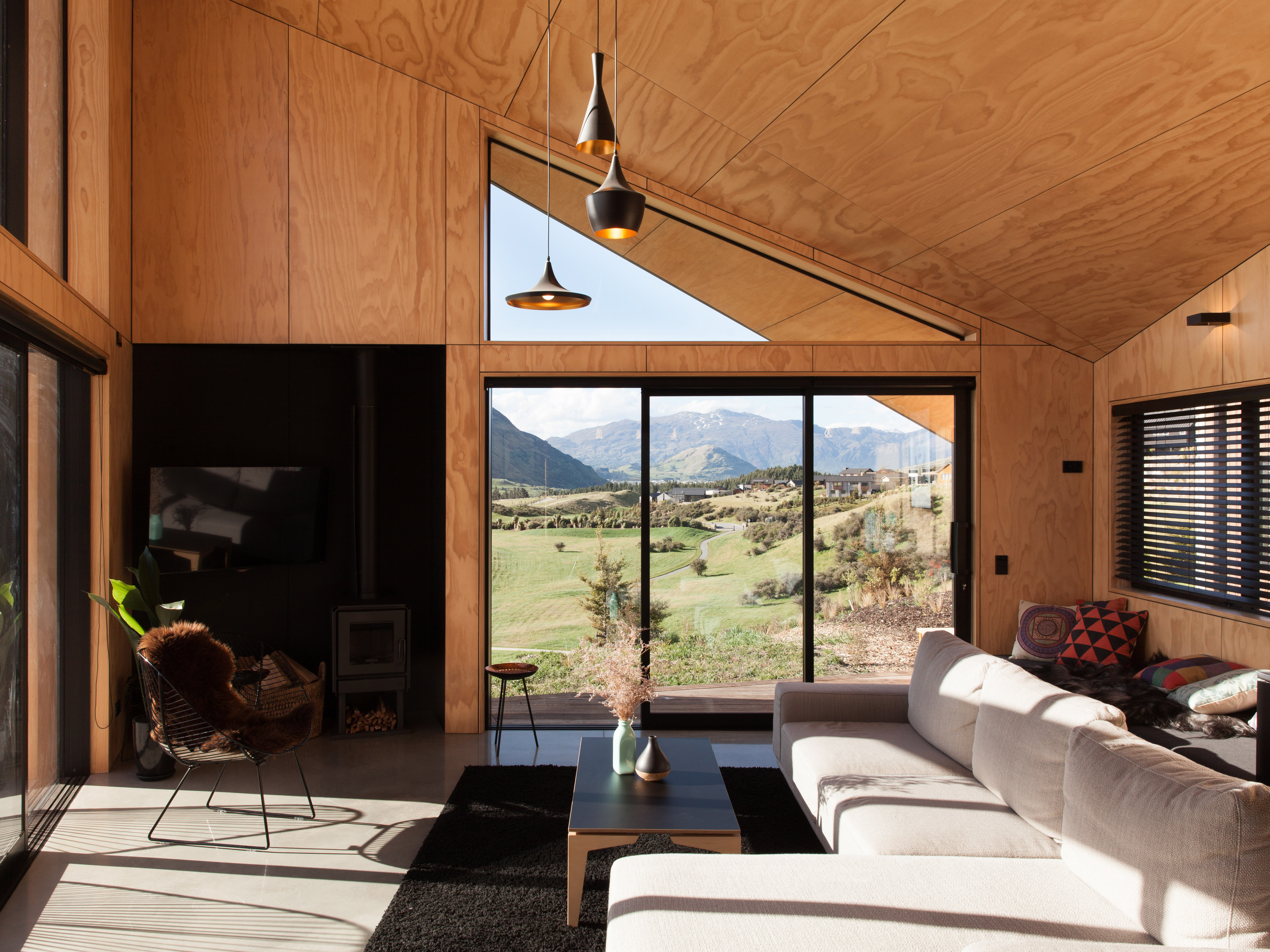 High Country Cabin
Ben Ohau, Canterbury, New Zealand
$185.66 AUD / night
High Country Cabin is a stylishly decorated cabin in the heart of the Southern Alps on the South Island of New Zealand. Inspired by the Backcountry huts throughout the area, it provides a rustic country-style experience. The 50 square metre cabin is stylish yet comfortable. Stay cosy and curl up by the log burner, while taking in the mountain views from every window. While there is WIFI, there is no TV to encourage guests to switch off and enjoy each others' company and the nature surrounding them. This property is perfect for people looking for a getaway to enjoy beautiful natural scenery.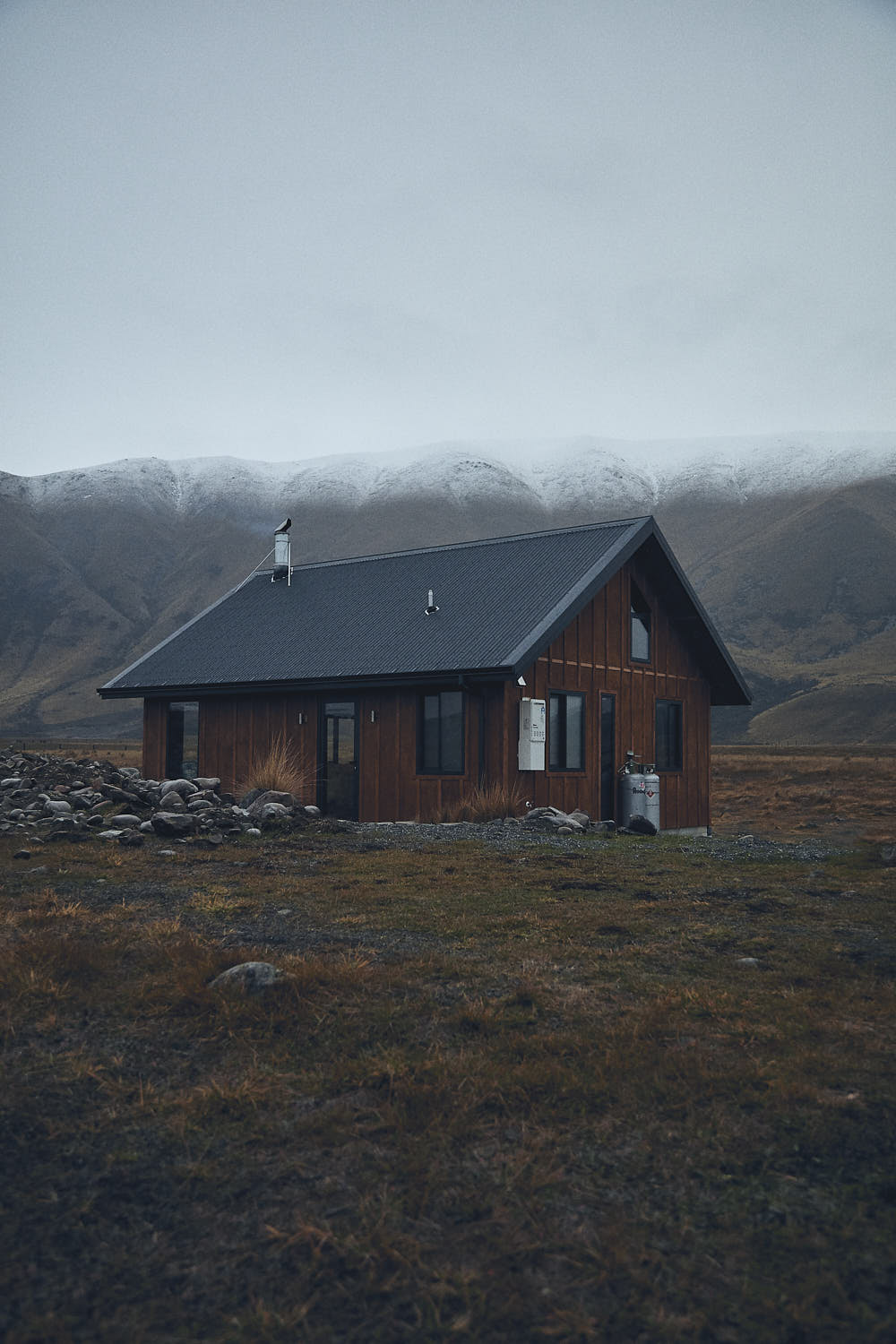 Skylark Cabin
Twizel, Canterbury, New Zealand
$354.00 AUD / night
Spend a night under the beautiful starry sky in the Skylark Cabin. This cabin is a private, luxury escape, nestled within the awe inspiring landscape of backcountry Ben Ohau. The cabin is surrounded by the ethereal beauty of the expansive valley and the soaring mountains. This cabin is a complete experience in itself. After a day of exploring, guests can soak up the serenity in luxury under the open sky in the huge outdoor stainless steel bath, fit with gas-heated hot water. If you are looking for a place to completely relax, Skylark Cabin is the place for you.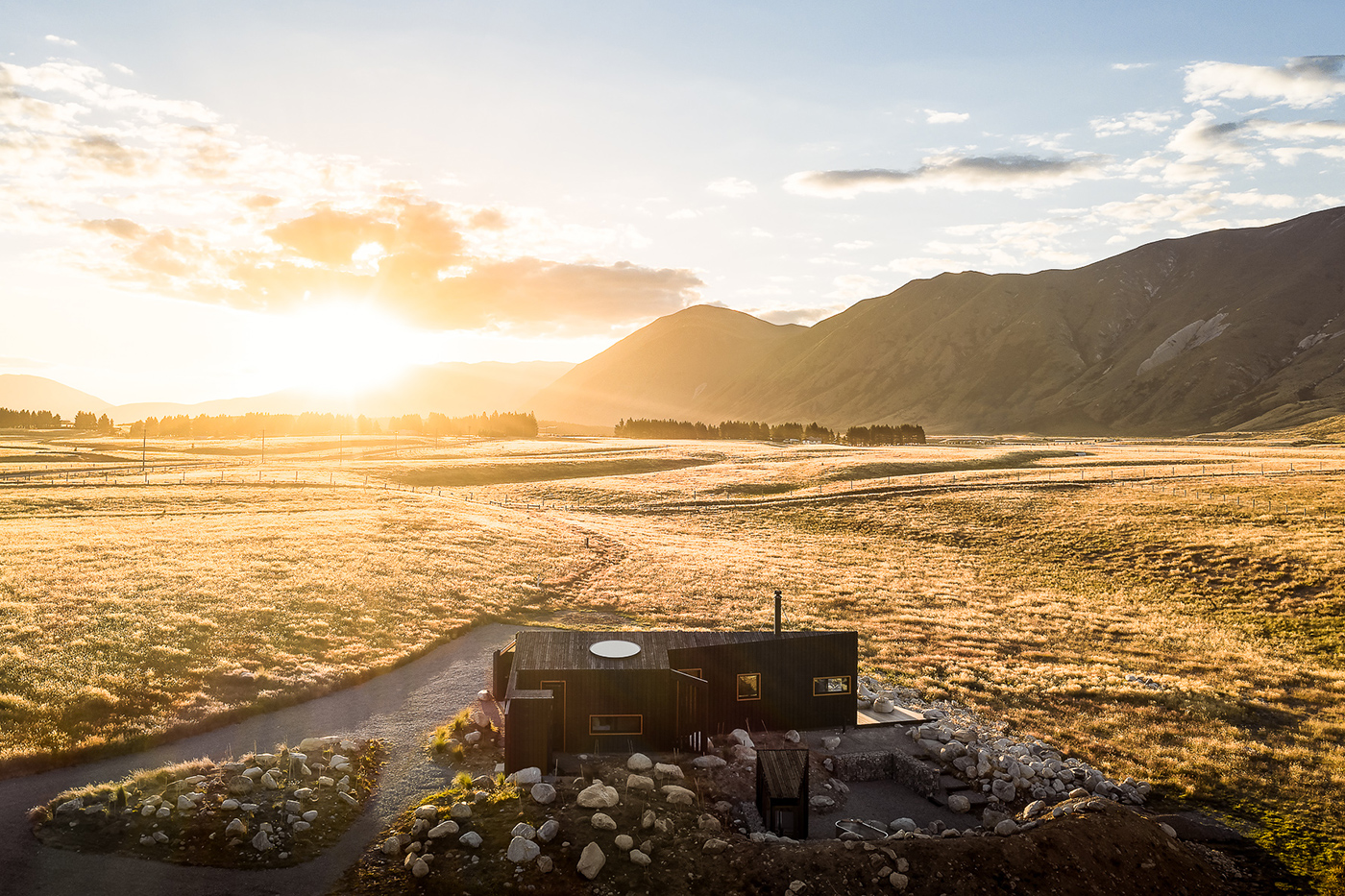 Pisa Cabin
Bendigo, Otago, New Zealand
$166.75 AUD / night
This cabin is located on a hillside made of gold in historic Bendigo, the best-kept secret in Central Otago. The property is surrounded by vineyards on a rustic landscape steeped in gold mining history and opens out onto a deck that looks over the panoramic surrounding views. Soak away your worries in the outdoor tub as you take in the night sky, and you might even catch a glimpse of the magical Southern Lights. Architecturally designed and perched atop a rocky outcrop at the foothills of the Dunstan Ranges, the cabin overlooks the expansive Clutha Basin with its pastoral scenes and is enclosed on all sides by dramatic alpine mountain ranges. This cabin is the perfect relaxing getaway if you want to be able to disconnect and be surrounded by nature.