Airbnb teams up with key safety organisations to launch new initiatives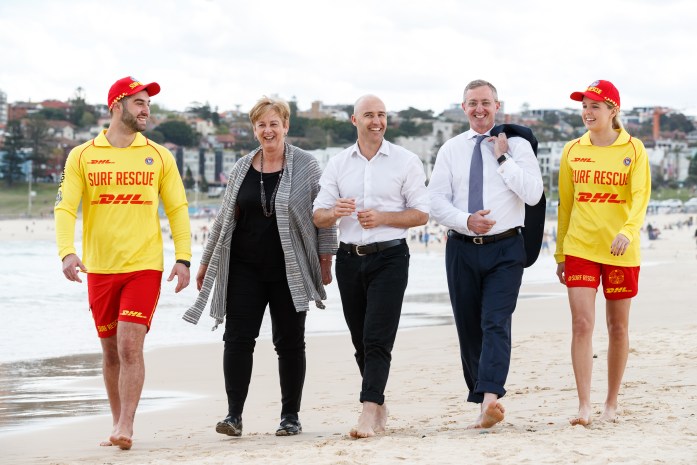 Sydney, Australia – Airbnb has today announced its latest safety and security initiatives, designed to keep its community safe while using the platform.
Airbnb is partnering with Crime Stoppers Australia, Surf Life Saving Australia, Kidsafe Australia and the Centre for Internet Safety to roll-out a new Online Community Safety Hub. The hub, which is available via the Airbnb website from today, includes a range of expert tips for hosts and guests and covers topics including pool and beach safety, responsible use of the internet and security checklists for travellers.
This will be brought to life through a series of safety workshops being held in Melbourne, Sydney and Brisbane in November, when representatives from each organisation will join Airbnb hosts to discuss the measures they can take to better equip guests with safety information and resources.
Brent Thomas, Airbnb's Head of Public Policy for APAC, says partnering with some of Australia's most trusted organisations is a powerful way to enhance the safety credentials of the Airbnb community.
"Airbnb has been designed to build trust between people and protect their safety and privacy, online and offline, on every part of every trip. While travel will always come with a degree of risk, we are constantly working to make our platform safer because even one incident is one too many."
According to Diana Forrester, Chair of Crime Stoppers Australia, "Trust is a fundamental part of the Airbnb experience. As a host, you trust your guests to care for your property as if it was their own and as a guest, you put trust in your host to provide a safe and respectful environment. Whether you're travelling for business or pleasure, everyone wants an enjoyable stay and that is why we're pleased to be teaming up with Airbnb to help bring our safety expertise to their community."
Christine Erskine from Kidsafe Australia said given many families are now making travel plans for the Summer, it's a timely opportunity to educate people about the importance of child safety when staying away from home. "Every year, 68,000 children in Australia are hospitalised because of unintentional injuries caused by hazards in and around the house, most of which can be easily prevented. Drowning is one of the leading causes of accidental death for children under five and as the pool is one of the number one amenities people look for when booking a home on Airbnb, we want to ensure families are acting with caution while on holiday."
Accidents are not isolated to the home and with beach locations being among the most popular Airbnb destinations, Shane Daw, National Coastal Risk and Safety Manager from Surf Life Saving Australia says it is vital people act with caution when entering the water. "Whether you're a guest visiting Australia for the first time, or a host who has lived by the beach your entire life, there are a number of things to look out for when you're heading to the beach. Importantly where possible swim at a patrolled beach, between the red and yellow flags," said. "Airbnb's Online Community Safety Hub is a great way for us to reiterate our safety messages and ensure guests have a relaxing and enjoyable holiday, especially as we head towards the Summer months."
Other threats are less visible when travelling, such as those found online, which is why Airbnb has also partnered with The Centre for Internet Safety to ensure guests and hosts are protecting themselves when surfing the web. Director for the Centre for Internet Safety, Nigel Phair said, "The internet has not only revolutionised the way that we travel, it's become an essential part of the experience, but we want to make sure people are protecting themselves online wherever in the world they happen to find themselves."
Airbnb's law enforcement portal
Airbnb supports the vital work of law enforcement to help keep its community safe. The platform has a dedicated team who responds to requests for information from law enforcement authorities around the world.
Today, Airbnb is also announcing the launch of a new online portal for police. It will provide a secure and streamlined channel for law enforcement to submit valid legal requests for information from Airbnb. Through the portal, police and other law enforcement officers will be able to securely track requests, and receive status updates and customised email notifications.
All requests for user information will continue to be handled and evaluated in line with Airbnb's existing Terms of Service, Privacy Policy and Law Enforcement Guidelines. To protect the privacy of users, Airbnb will only disclose user information when it receives a valid legal request or in certain emergency situations.
"The safety and privacy of our community is our priority and today's announcements complement the work we do day-in-day-out to keep our hosts, guests and the Australian community safe. We will continue to do what we can to assist law enforcement and the vital work they carry out," Thomas said.
For more information on how Airbnb builds trust and works to protect people's safety online and offline, please visit www.airbnb.com/trust.