Alpine Airbnbs to book now ahead of NSW and Victorian ski seasons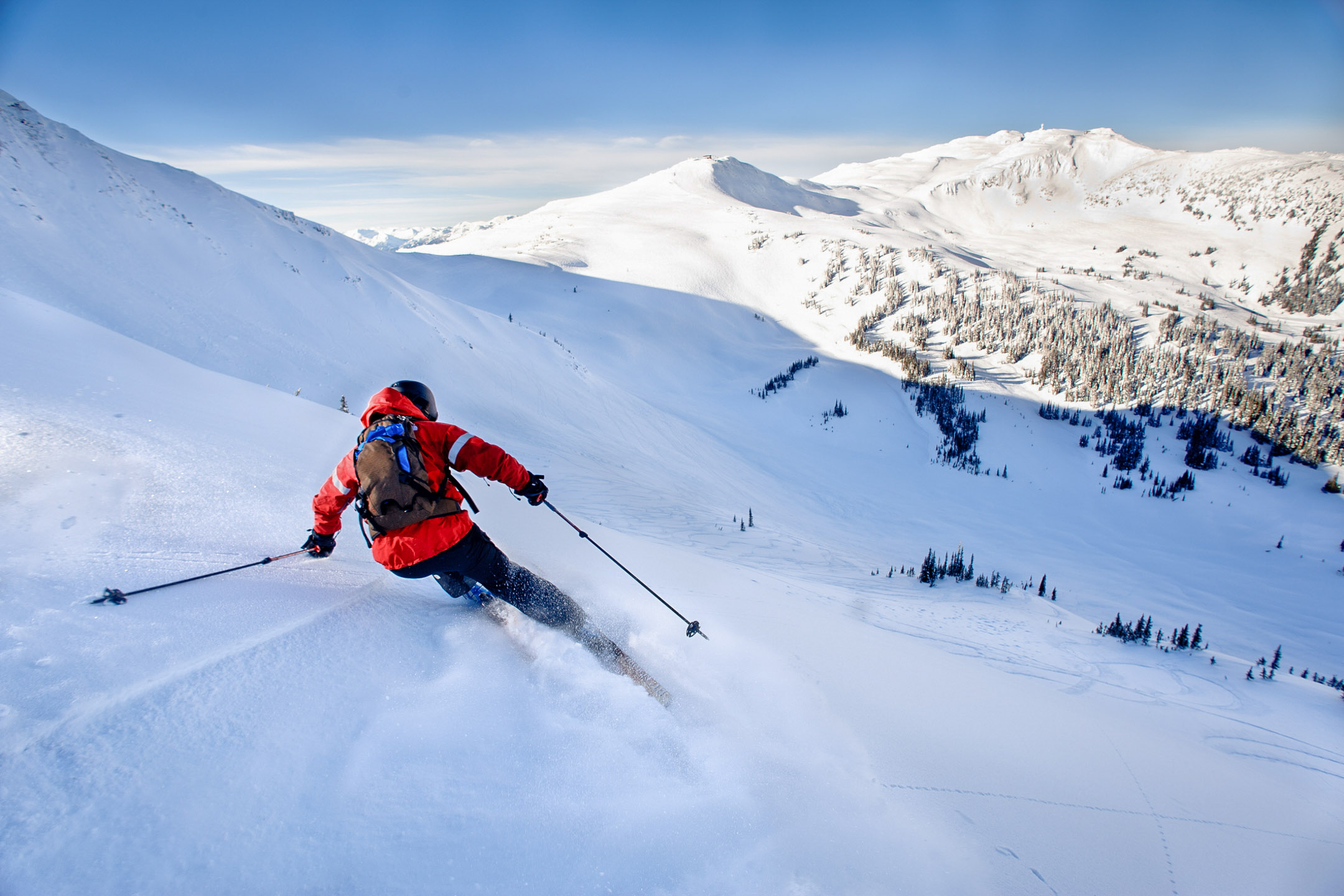 The first snowfall for 2023 has officially touched the ground in Australia's alpine regions, a clear sign winter is well and truly on its way. With Airbnb availability still high, now is the perfect time to book a trip to the slopes this snow season so you can get in early and secure before it's too late!
With many ski fields set to host a healthy season of snowfall, to help Aussies make the most of the change of season, Airbnb has revealed a selection of the affordable alpine stays available within close proximity to popular ski resorts across NSW and VIC.
Booking the ultimate alpine stay is made easier to find by searching the Categories feature on Airbnb including 'skiing' and 'ski in / ski-out'.
"It was incredible to see Australia's ski season back in full swing last year and it's clear Aussies are keen to get back to the snow for a winter getaway this season with many looking to enjoy the slopes and surrounds in some exceptional Airbnb properties."
"With listings across the Australian ski fields that cater to families and groups, romantic getaways, incredible views and unique offerings, it's no wonder that Australians are finding the perfect Airbnb stay where they can revel in the ideal conditions and get amongst the action."
Susan Wheeldon, Airbnb Country Manager Australia and New Zealand
NEW SOUTH WALES
Beautiful Alpine Studio, Crackenback
This Alpine Studio is a self contained space set in five acres of a private Alpine Estate. Just twenty minutes to Thredbo and ten minutes to the Ski Tube, it offers direct access to the Alpine Way.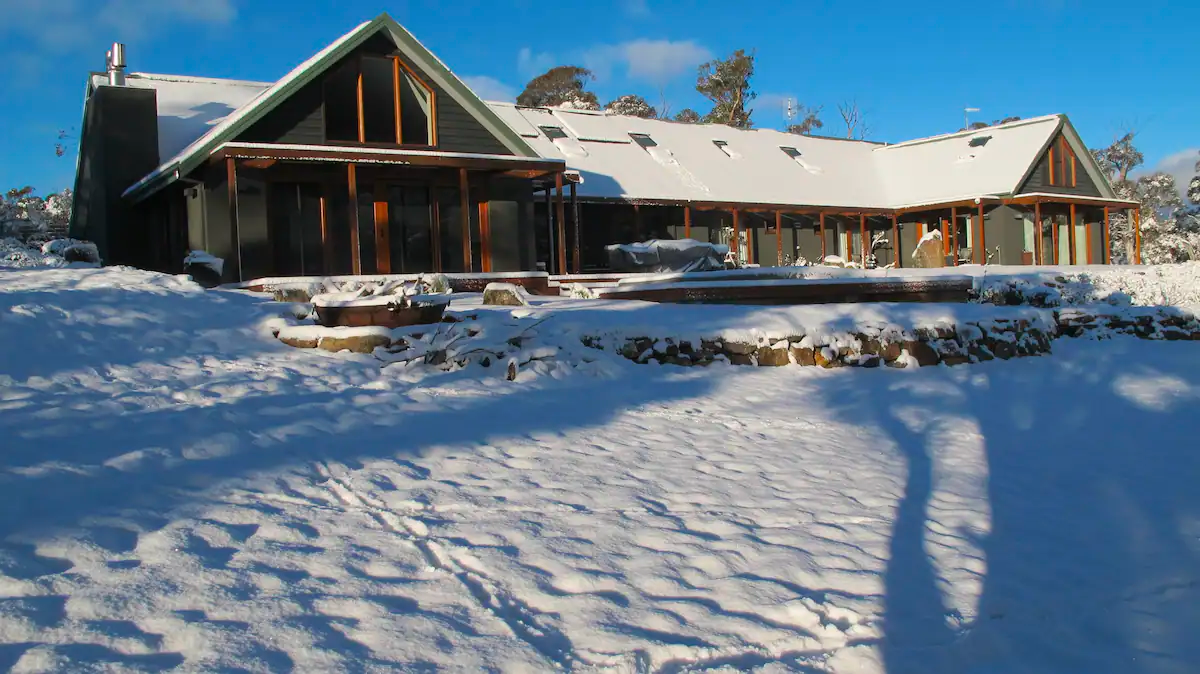 Tidalee 2, East Jindabyne
Tidalee 2 is a 2 bedroom apartment with spectacular lake and mountain views. Tidalee 2 is located in East Jindabyne in a quiet cul-de-sac, a short 5 minute drive to the town centre & only 40 minutes to the ski fields.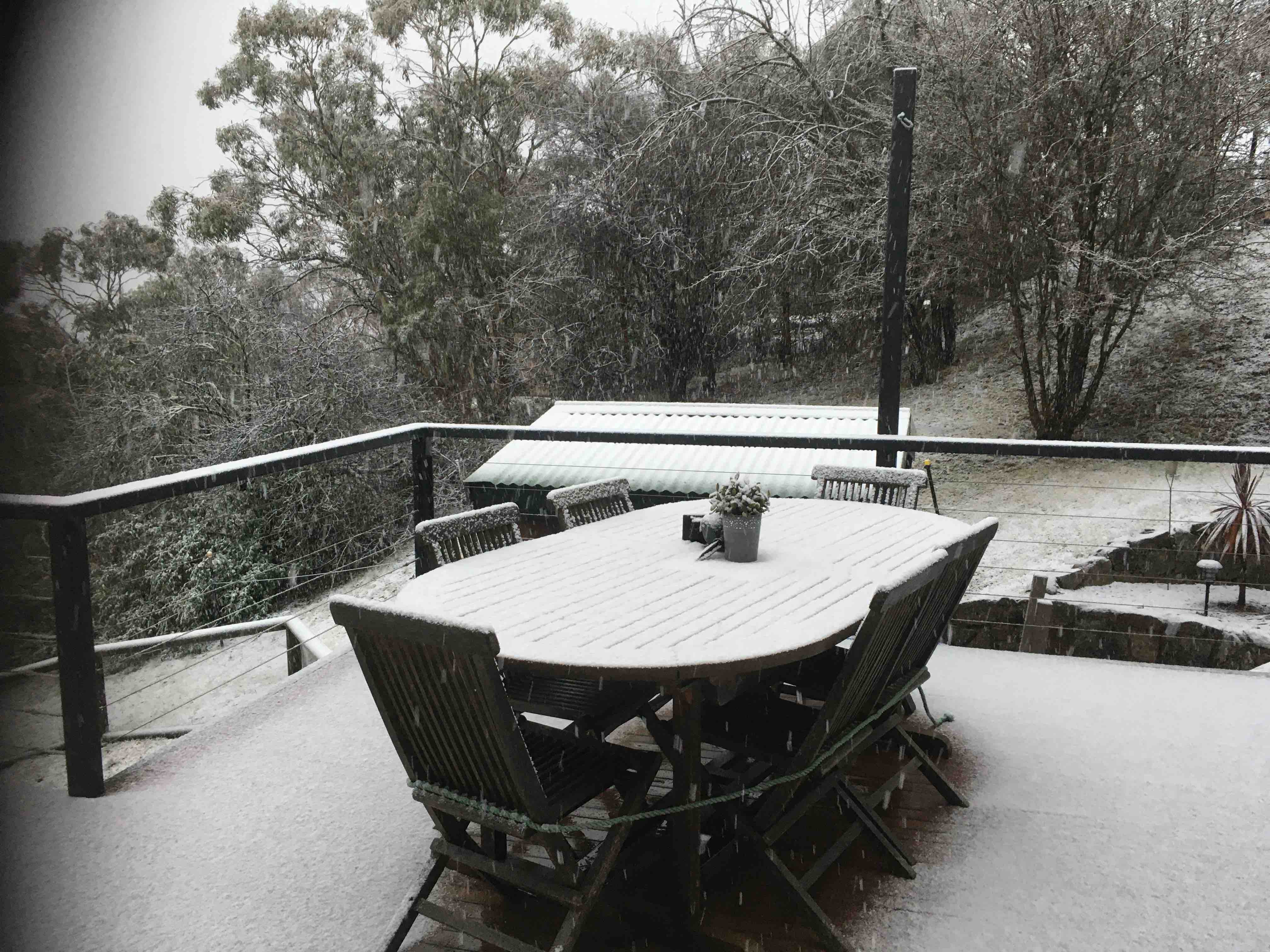 Penthouse Bimblegumbie, Crackenback
The Penthouse is nestled high, Overlooking the Crackenback Valley with extensive flowing gardens and is across the road from Arthouse. Close to Ski Resorts and minutes to Skitube, mountain walking paths, Thredbo and 10 min to Jindabyne.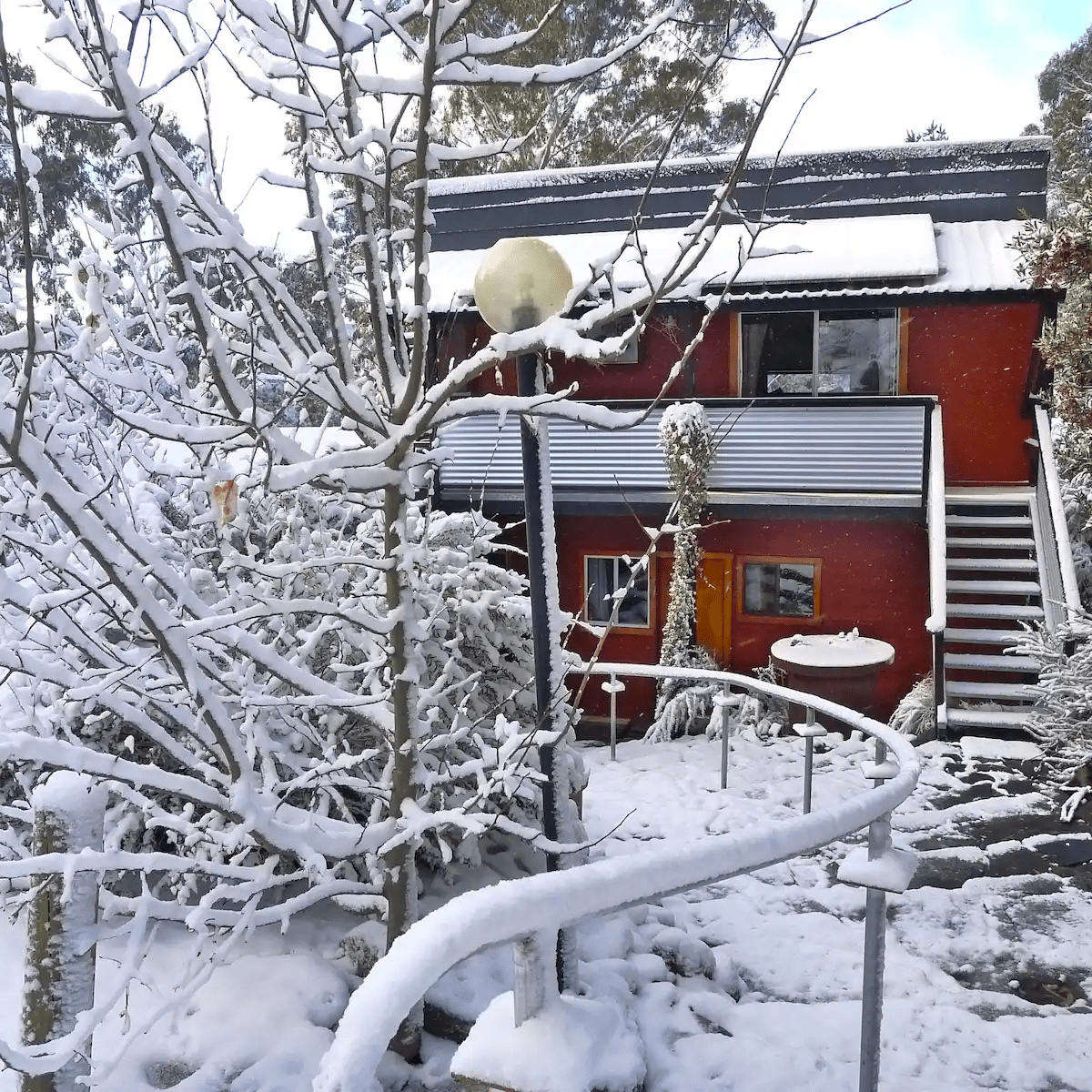 The Nest, Crackenback
The Nest is on 100 acres of natural bushland on the Crackenback Ridge above Lake Crackenback, a 3-minute drive from the apartment to the Ski Tube and Lake Crackenback, less than 20 minutes to Thredbo and 15 minutes to Jindabyne. The Nest is a compact, modern, 1 bedroom apartment with luxurious alpine decor. The living area has a cosy wood fire and wood is supplied for your stay.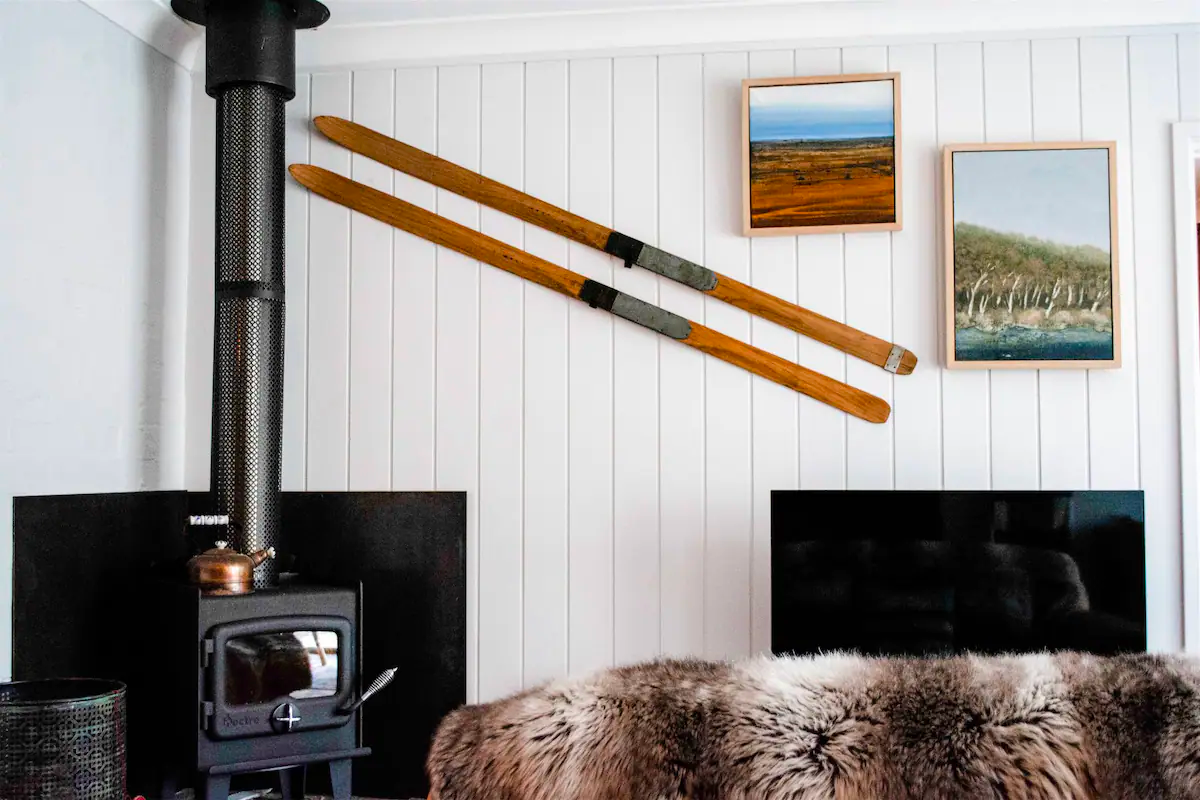 Additional stays available
VICTORIA
Pebblebank on Morses, Wandiligong, VIC
This mountain home, located directly on Morses Creek,is in the very heart of the tranquil Wandiligong valley. Nestled on a hillside with uninterrupted sweeping views over the treetops, the babbling water and up and down the entire majestic valley. This home offers a true retreat style experience for those seeking solitude, rejuvenation and reconnection.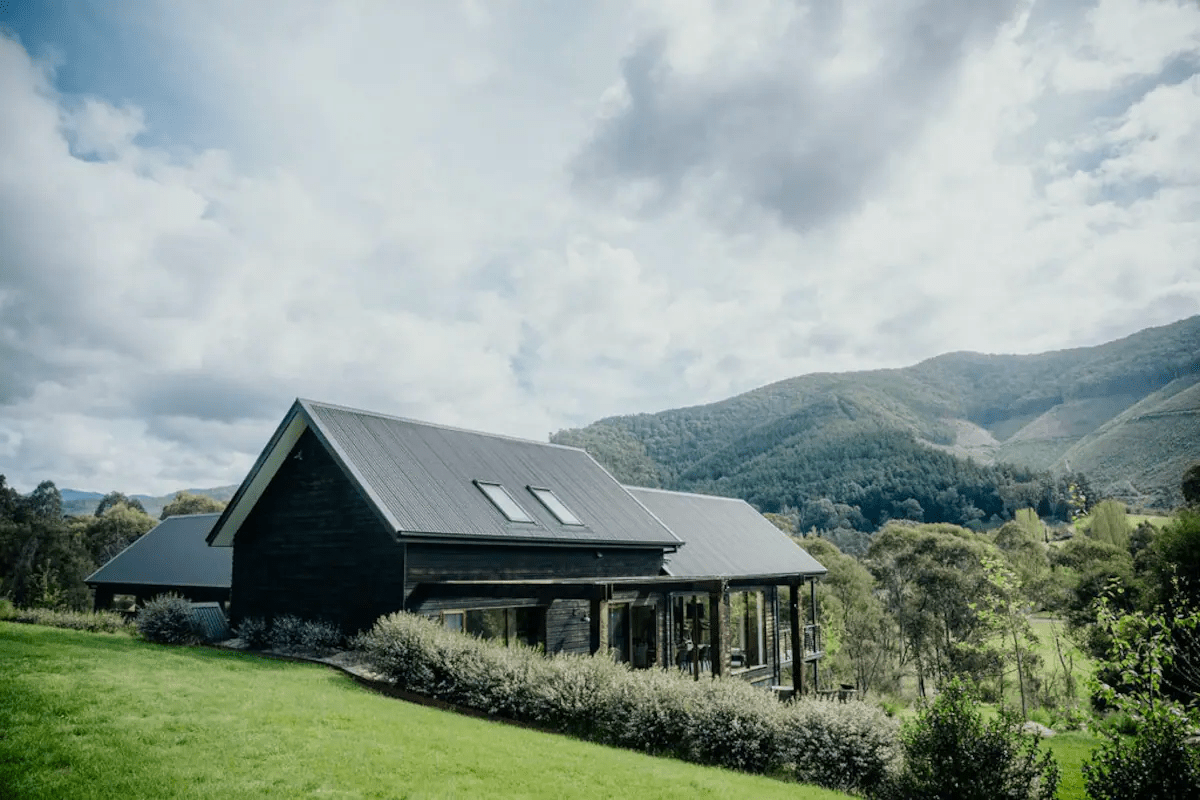 CIRQUE 5, Merrijig, VIC
This lodge is a perfect base for your alpine holiday — a custom-built, two-bedroom apartment built around a genuine ski lift tower. The home is filled with ski memorabilia and treasures, rustic and charming, but with all modern amenities. It boasts beautiful stone and wood swiss style chalets built with the alps foremost in mind.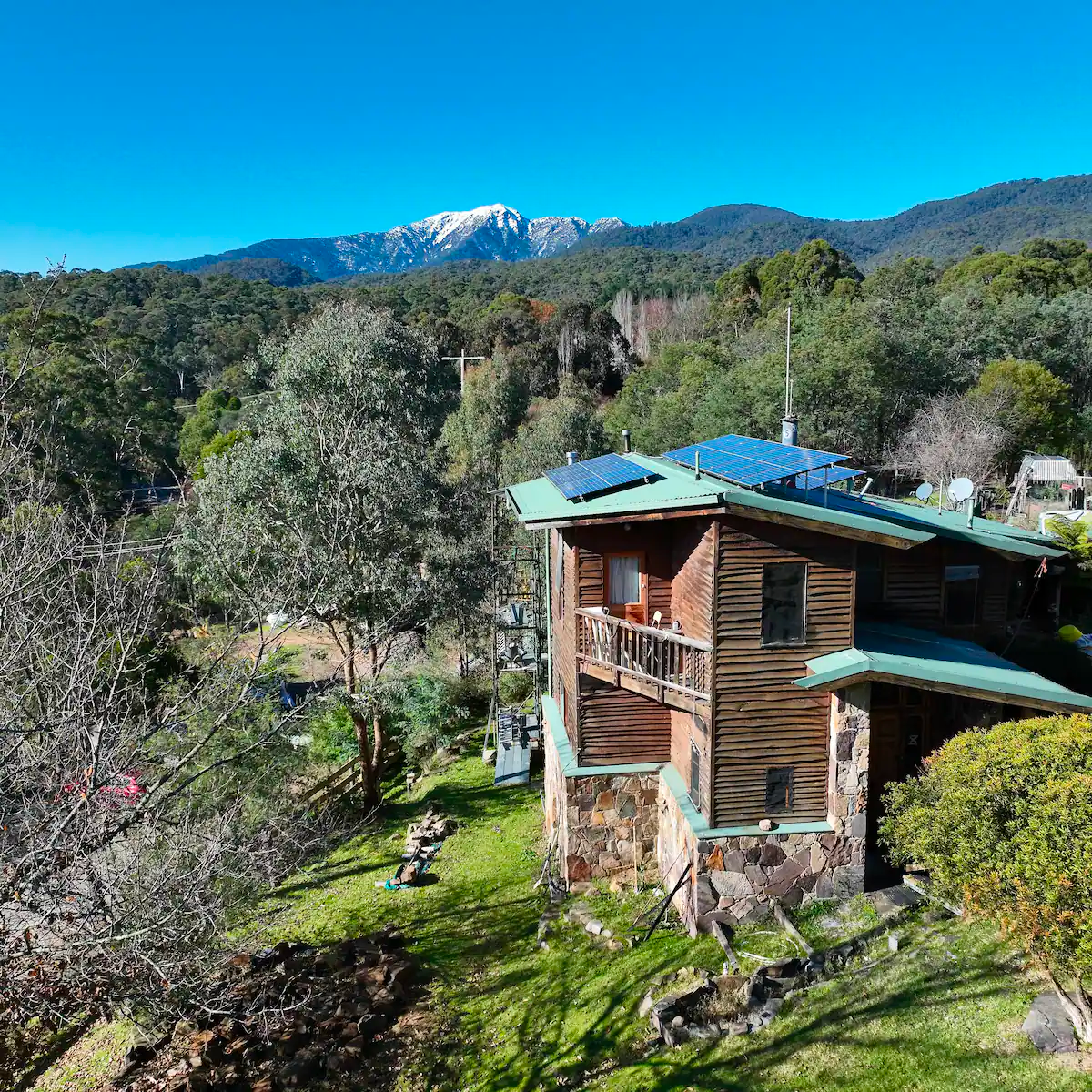 Amaruq, Sawmill Settlement, VIC
Stunning traditional log home at the base of Mt Buller. Surrounded by bushland, this cosy cabin is a fairytale base to explore the year round activities offered by the mountain, forest and river that embraces it. Huge timber logs dominate the interior and exterior. A rustic, industrial feel invites you to warm up beside the wood fire in winter or enjoy the expansive decking in summer.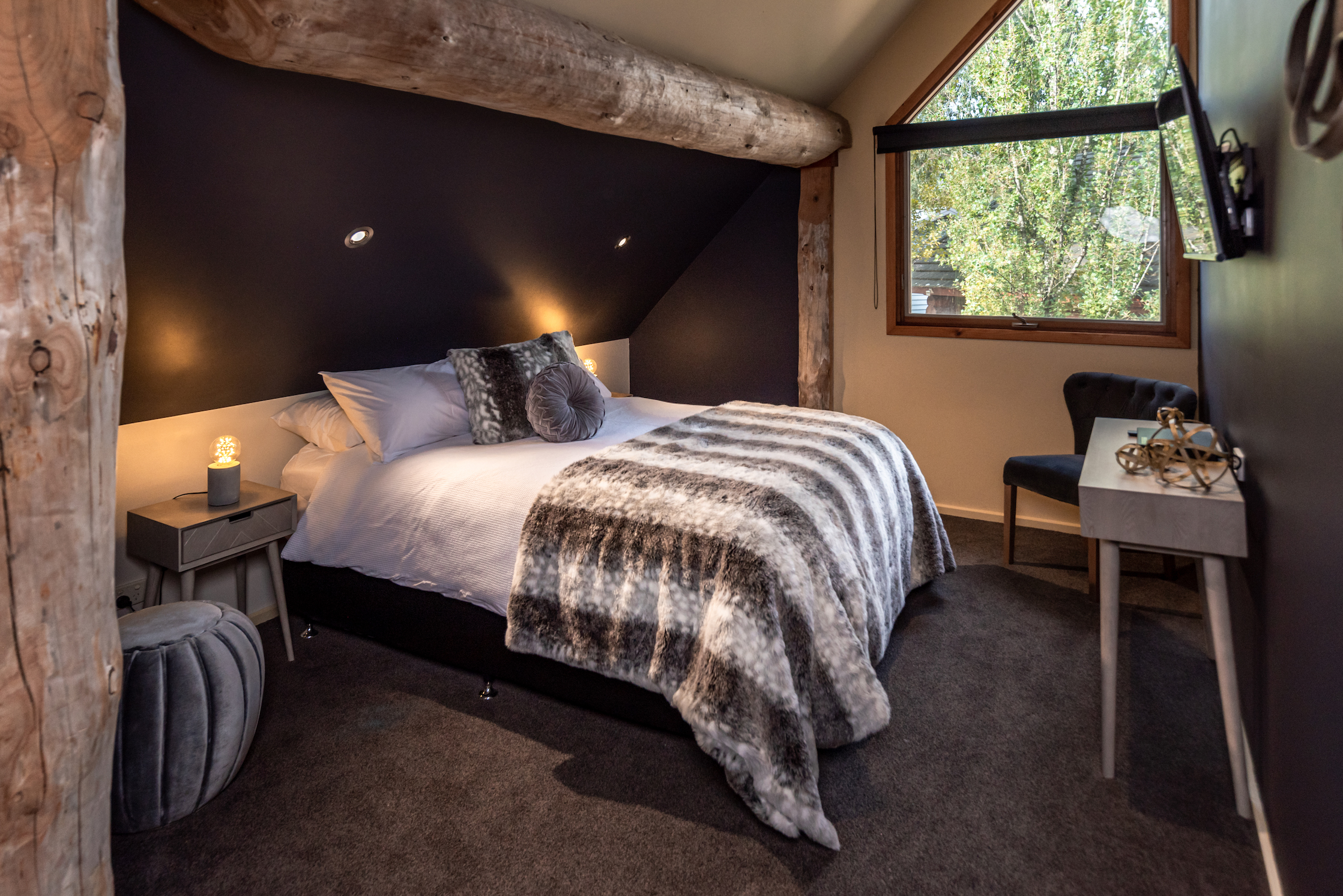 Ville Views, Harrietville, VIC
Your modern & comfy retreat in the mountains is waiting, Ville Views will tick all the boxes for a family getaway full of adventure. When it's time to retreat you can't go past Ville Views tucked away in Harrietville, at the foot of Mount Feathertop.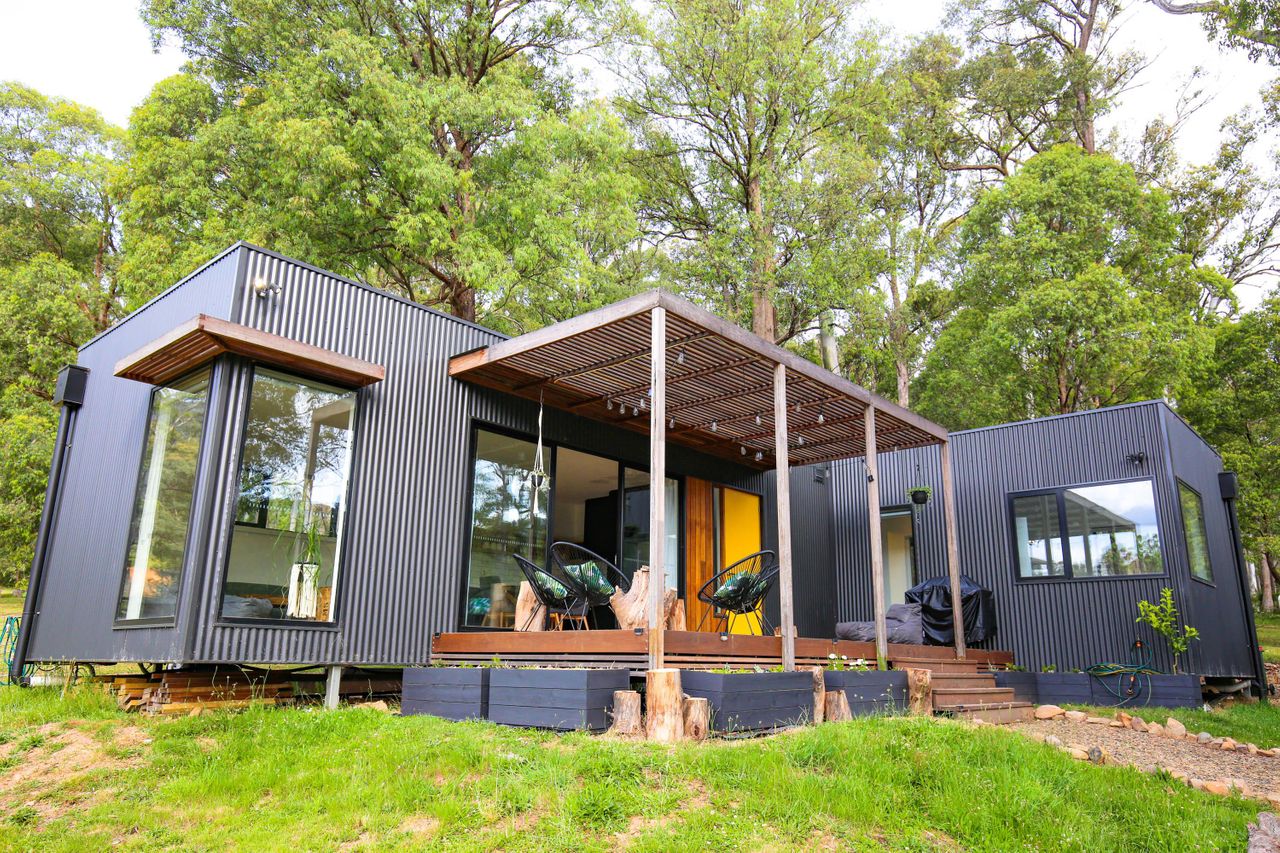 Additional stays available
Airbnb Categories
We introduced a new way to search designed around Airbnb Categories, making it easy to discover millions of unique homes you never knew existed. When you open Airbnb, you're presented with 60 categories that organise homes based on their style, location, or proximity to a travel activity. When you search for a destination, your search results are also organised by categories that are relevant to that destination. As you view different categories, the map intelligently zooms to show you where the homes are located.
The 60 Airbnb Categories include more than 4 million unique homes that are made possible by our Hosts all around the world. Airbnb Categories organise homes by what makes them unique, which helps people discover places they wouldn't have otherwise found.