Airbnb today announces an exclusive Airbnb Experience with architectural icon Kengo Kuma.
The visit to Kengo's under-construction Olympic stadium, along with a meet and greet at his studio and tea with the celebrated architect will take place July 31. It will be available  to five guests on a first come, first served basis and is bookable today on Airbnb.  
Beginning at his studio in Tokyo's Aoyama neighbourhood, Kengo will take guests to Yoyogi National Gymnasium, a masterpiece built by Kenzo Tange for the 1964 Tokyo Olympics. There, Kengo will discuss how it inspired him to become an architect and informed his perspective on architecture and design.
The group will then visit Kengo's own New National Stadium, which is under construction and will be the centrepiece of the 2020 Summer Olympics in Tokyo. Guests will learn about the materials used in construction, the inspiration behind the structure's design, the buildout process and more.
The tour will conclude on the rooftop of nearby SunnyHills, a tea shop for which Kengo designed a unique latticework exterior. Guests will be able to  enjoy special pineapple cakes and tea while speaking with Kengo at leisure.
I went to the pool of the Yoyogi National Gymnasium designed by Mr. Kenzo Tange when I was in elementary school. I'll never forget the impression it made on me. I am honored to now be involved in creating the New National Stadium. Also, as the number of tourists visiting Japan increases towards 2020, I feel a commonality with Airbnb's aim of letting travelers feel they can 'belong anywhere.' With this experience, I am looking forward to offering people my own style of hospitality and sharing my inspiration as an architect with them. 

Kengo Kuma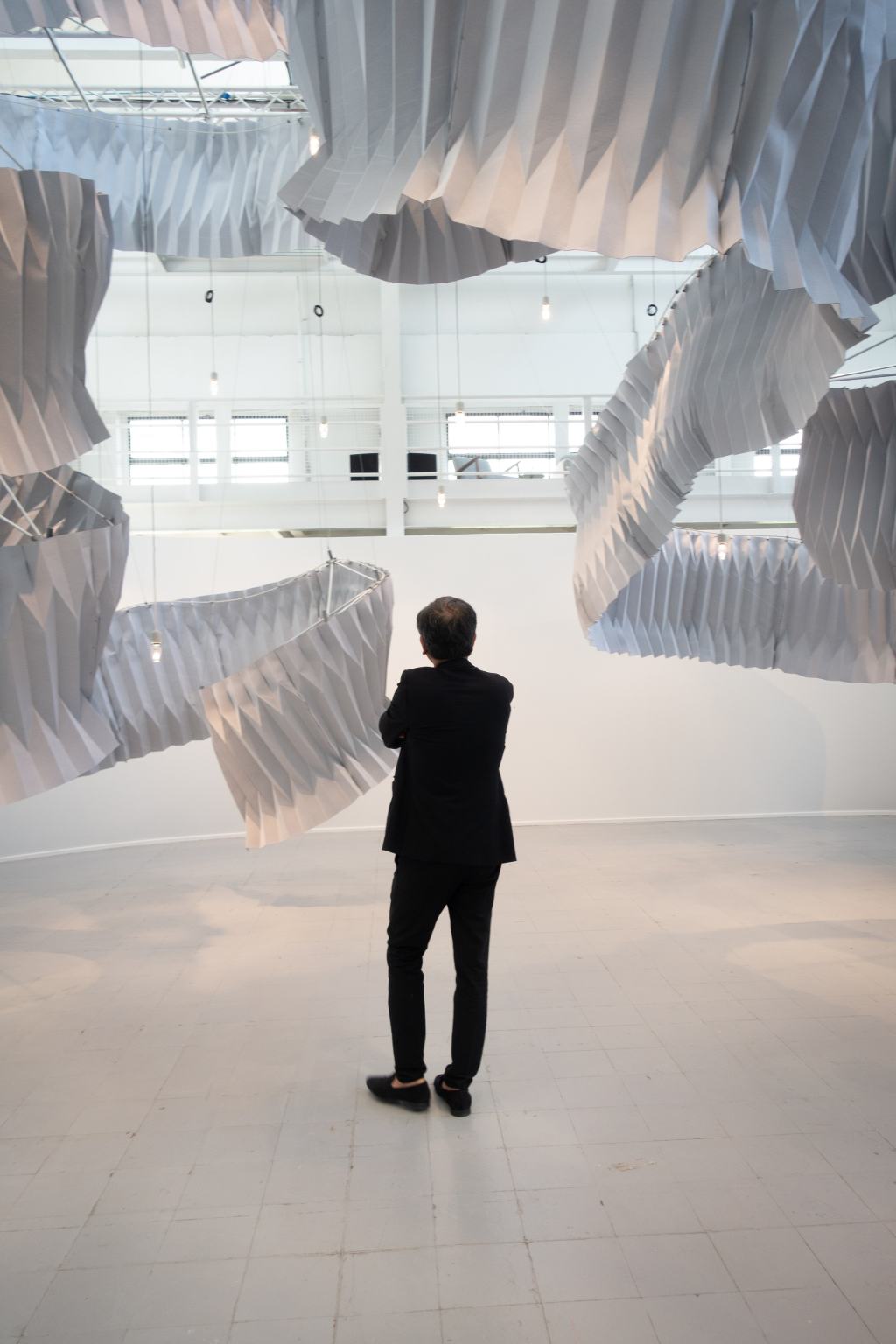 Airbnb Experiences launched in November 2016 and now offers more than 14,000 experiences in more than 180 cities around the world, including in the Kanto, Kansai, Fukuoka and Okinawa regions of Japan. Currently, Tokyo is the most popular city for Airbnb Experiences in terms of Experience bookings globally. Airbnb hopes to inspire more people to share their passion with others and offer local experiences from their own unique perspective.
Kengo's buildings are also known for merging naturally with their surroundings, often on human scales and using unique materials. With architectural works in more than 20 countries, many Airbnb listings can be found near Kengo's masterpieces, including:
Airbnb guests can also get insights into iconic buildings from local experts. The growth in architectural tourism is reflected in the many architecture-themed Experiences on Airbnb, like these suggested by Kengo himself:
The Airbnb Press Room is aimed at journalists. All Homes and Experiences referenced on the Airbnb Press Room are intended purely to inspire and illustrate. Airbnb does not recommend or endorse specific Home or Experience listings on the Airbnb platform.