Australia's Airbnb Host Award Winners for 2022 Revealed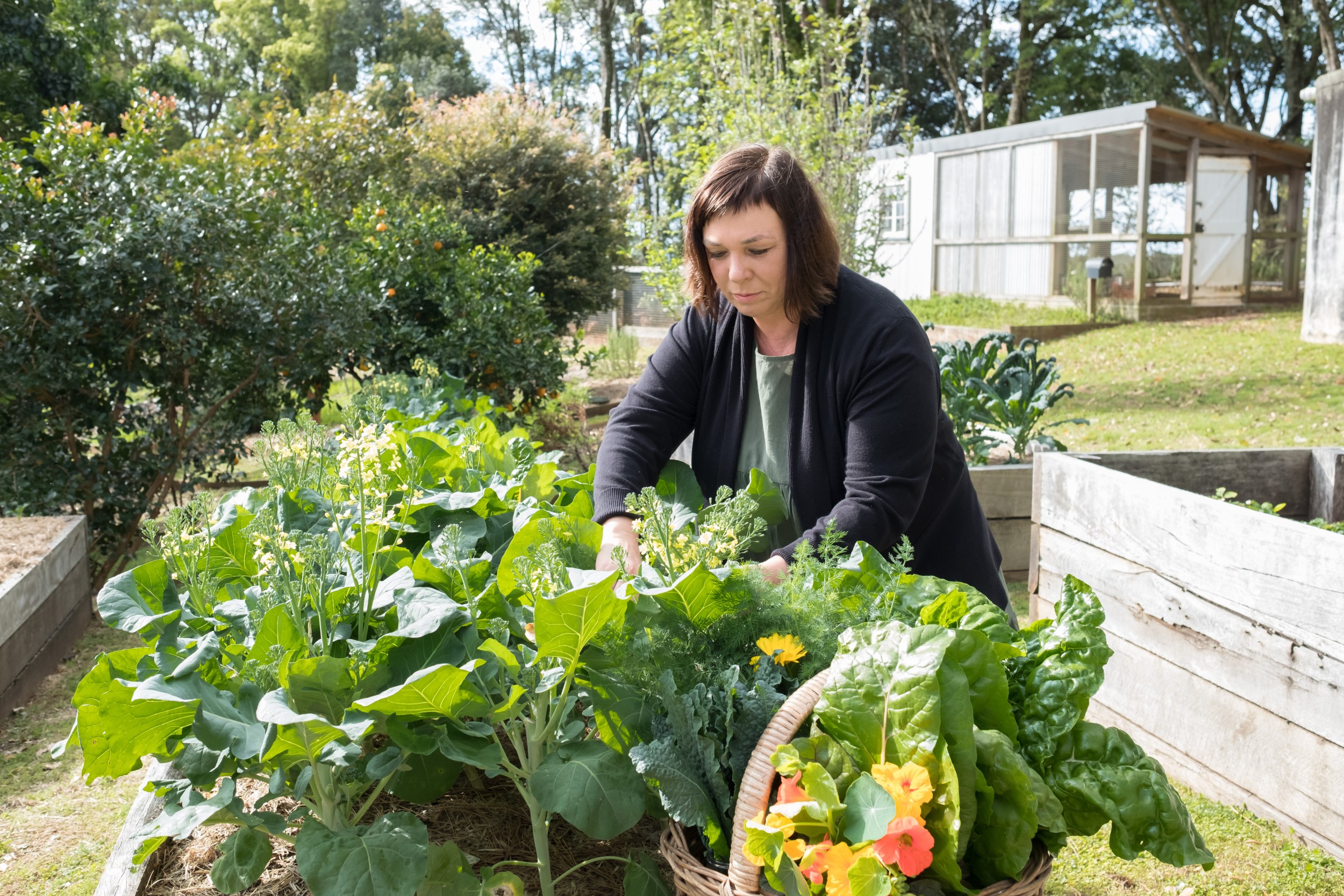 Australia's most welcoming, creative and thoughtful Hosts on Airbnb have been recognised as part of the platform's national Host Awards.
Celebrating the top Hosts, listings and Experiences on offer across the country, the Airbnb Host Awards aim to shine a spotlight on Hosts for the incredible work they do for guests and the benefits they bring to their wider communities.
With categories such as Best Unique Stay, Best Designed Stay and Most Magical Experience winners range from an eco lodging built from recycled materials in Lilydale, Tasmania, to a 160-year-old converted barn in Merrijig, Victoria, as well as a mind blowing secret waterway experience in the Noosa hinterland.
This year's coveted Host of the Year award went to Alstonvale's Carla Dawes, whose Olinda Cottage listing welcomes guests with a mix of personal touches, unexpected inclusions and warm and welcoming experiences such as homemade meals, and fresh flowers. Carla once even lent a hand with a proposal. 'Olinda Cottage' was designed as a retreat to slow down and recharge in a luxurious little piece of heaven and guests have consistently rated this property 5 stars, raving about the location and the effort made by Carla to make their stay the most perfect experience possible.
Tasmanians Peter and Charlie have won the Best New Host Award for the luxury self-contained studio they run on their bush property in the beautiful Huon Valley. Meanwhile, The Winged House – designed to look like a plane on the side of a cliff and in Table Cape, Tasmania – has picked up the Most Unique Stay award.
This year there are two new categories, including Best Nature Stay and Best New Host with winners being awarded across the six categories hailing from Victoria, Queensland, New South Wales and Tasmania and finalists from across the nation. The winners all offer something unique to suit different styles, tastes and budgets and these awards promote the diversity on offer across the 56 categories available on Airbnb including farm stays, national parks, vineyards, cabins, tiny homes, earth homes and of course the more unique options including OMG!, yurts, caves, caravans and tree houses.
Local Hosts are the backbone of the Airbnb community and to be able to recognise those who go above and beyond is a real honour.

We know that Hosts put in tremendous effort to ensure their listings are unique, curated and full of thoughtful touches that allow guests to immerse themselves in a truly unique experience to remember.

More than two years since the start of the pandemic, the travel revolution continues to unfold and the benefits of tourism are spreading further afield into regional Australia and New Zealand, and empowering locals to earn a living and make ends meet. We've seen fundamental shifts in the way people are travelling and living that are creating tangible opportunities for communities that lay off-the-beaten track. It's incredibly exciting to see travellers so enthusiastic about exploring new destinations and Hosts act as passionate advocates for the regions and communities they live in. These Hosts are also helping to bring valuable tourist dollars to local businesses and support jobs.

Being a Host is not just about sharing a special place, it also allows people to showcase their local areas while having an opportunity to earn extra income to combat the rising cost of living. Becoming a Host has never been easier with Host listings able to be set up in 10 easy steps and earlier this year Airbnb also launched AirCover, whereby each and every reservation is now covered for free by top-to-bottom protection cover for every Host.

Susan Wheeldon, Airbnb's Country Manager for Australia and New Zealand
Winning Hosts were selected based on extensive Airbnb data, guest scores and reviews, with oversight from a panel of judges that included Australia and New Zealand Airbnb Country Manager, Susan Wheeldon, and Superhost Merrydith Callegari, who sits on Airbnb's global Host Advisory Board.
I was blown away by the finalists included in this year's Airbnb's Host Awards and the task of choosing a winner was incredibly difficult. It is clear these hosts put a lot of love and effort into their listings and it certainly pays off.

The dedication to ensuring a seamless and memorable experience for all guests is incredibly special to see across all of the categories.

Superhost Merrydith Callegari
Please find the full list of award finalists at airbnb.com/hostawards22au
2022 Airbnb Host Awards Winners
Host of the Year – recognising Hosts who have gone above and beyond to ensure guests have an amazing stay
Winner: Carla Dawes, Alstonvale NSW
About the Host: Carla loves to greet all of her guests upon arrival so they feel welcome and she can answer any questions and explain a few things about the cottage while also being able to witness her guests marvelling at the stunning sweeping views. Carla leaves little extras around the cottage like chocolates, freshly baked sourdough from Harvest in Newrybar, local Brookfarm Muesli, Byron Bay cookies and always fresh flowers from her property. Carla strives to ensure her guests feel welcome and at ease from the moment they arrive, with Olinda cottage designed as a retreat to slow down and recharge in a little piece of luxurious heaven.
Judge Susan Wheeldon: "Carla epitomises what makes a stand out Host. Carla goes above and beyond to ensure her guests have the most memorable experience with many guests coming back as repeat visitors to enjoy Carla's warm hospitality and the magical stay she has created at her beautiful home."
Best New Host – recognising new Hosts who have gone above and beyond to ensure guests have an amazing stay
Winner: Peter and Charlie, Franklin TAS
About the Hosts: The Little Seed Hosts Peter & Charlie pride themselves on offering a beautiful and memorable stay for their guests and have found as new Hosts simplicity is the winning formula.
"As regular Airbnb guests ourselves we knew it was the simple and little things that really make the difference during your stay. This is why we want our own guests to have the same luxury and welcoming experience that we love from the very start, so we leave a personal welcome note accompanied with a little jar of homemade shortbreads, light the fire on cold days as well as a fragrant oil burner, and turn the music on in studio for their arrival."
Judge Susan Wheeldon: "Peter and Charlie are warm, welcoming and thoughtful Hosts who go above and beyond for their guests. Their property in the Huon Valley is absolutely beautiful and it's no wonder guests have consistently rated their stay as 5 stars."
Best Designed Stay – recognising Hosts who design their homes in a way that reflects their inner personalities and passions
Winner: Coombs Hill Barn, Merrijig VIC
About the listing: Coombs Hill Barn Hosts Katherine & Wade Harris, spent three years to dismantle a 160 year old barn in America and restore and rebuild on her family property in Victoria's High Country.
"It was important to us to give this barn a new life to be enjoyed by many for another 160 years. We feel the character of our home lies mostly within the history and rawness of the post and beam structure. The aesthetic of the barn can be best described as a perfect combination of traditional, rustic and industrial. The natural palette is inspired by the surrounding mountains which highlight the barns raw beauty. The history mixed with the sheer scale of the barn perfectly reflects its personality. It is a space that we wanted to be welcoming to all who visited."
The interior design and styling was done by ourselves, we have added our own personality into the home by incorporating neutral colours, soft furnishings and our own personal vintage pieces which have been collected over many decades that have now found a forever place in the barn. We believe it is the combination of the above that gives Coombs Hill Barn its character and uniqueness."
Judge Merrydith Callegari: "Coombs Hill Barn is the most stunning barn conversion I have ever seen! The owners got the idea when they were travelling in the USA. They found an old barn had it dismantled and shipped to Australia, and re-erected. The building and styling took three years to complete, but was worth every second. Katherine and Wade designed the interior themselves and were influenced by the colours of the old timber beams of the barn itself. They describe the aesthetic as a perfect combination of traditional, rustic and industrial. I just call it perfect."
Best Unique Stay – recognising Hosts who have a unique and amazingly distinctive home
Winner: The Winged House, Table Cape TAS
About the listing: The Winged House Host Quentin decided his architectural masterpiece was the perfect spot to share with guests.
"The Winged House was designed by renowned Australian artist and architect Richard Goodwin with engineering by Harry Partridge. The house is in fact an art installation itself derived from a monoplane zinc wing stretching over the cliff. As you drive into the property you think it's a giant moth or bird poised to take off."
"From the inside, guests enjoy a 180-degree perspective of dramatic seascapes. From every room, you are mesmerised by the wild sea views, ever-changing light, cloud formations, eagles and the occasional seal. In addition to the unique architecture, the Japanese bath and small touches like complimentary wine and our own extra virgin olive oil are what our guests mention made their stay special."
Judge Merrydith Callegari: "I think the location of this listing and it's design as well as the attention to detail of the Hosts makes this a very worthy winner. Guests have said that the photos don't do it justice, and the experience of staying in this unique home is worth any sacrifice you have to make to experience this place. I, for one, have it on my bucket list now!"
Best Nature Stay – recognising Hosts who showcase the best of Australia's stunning natural landscape
Winner: The Container, Lilydale TAS
About the listing: Airbnb host for 12 years, Susie and Gordon wanted to ensure their Airbnb encompassed nature from the outside in and lead the way in sustainable travel.
"Be the change you want to see is our philosophy at The Container. Nature is your host, guests won't meet us but expect a visit from the kangaroos, wallabies, echidnas and chooks."
"The Container is powered by the sun and our own Hydro system, created from an up-cycled shipping container with its additional build repurposed from recycled and found materials. We aim to demonstrate that living sustainably doesn't mean without style or that luxe experience"
The Container is a closed loop system, which means we can bring an authentic sustainable experience to our guests' stays. For example, firewood is sourced from the mountain, all food waste is composted for our garden or fed to the chooks who in turn lay eggs for our guests. We hand knit our dishcloths from organic cotton, when they wear out we re-purpose them for mulch on our garden beds, Knitting needles and the pattern are provided for guests to knit their own to take home. Being an Airbnb host is a fine way to live."
Judge Susan Wheeldon: "Susie and Gordon's passion and commitment to the environment around them is not only evident, it is contagious. The Container is a wonderful example of people being able to share their passion with guests from around the world because of Airbnb."
Most Magical Experience – recognising Experience Hosts who, through their expertise and passion, have the ability to immerse guests in a whole new world
Winner: Kayak Secret Waterways Full of Stingrays, Noosaville QLD
About the Experience: Paul wanted to share his love of nature and create an authentic, in-the-moment experience for guests.
"When I was working in Sydney I spent years using all my annual leave to spend as much time as I could in the Noosa Shire. It's an absolute adventure playground. So eventually it dawned on me, why not live in paradise and share my love of the area, the outdoors and for adventure with others."
"Now I am doing just that, my Airbnb kayaking experience is all about showcasing my passion for the environment and creating opportunities for guests to authentically connect with local wildlife and each other. After a few years in lockdown and the busyness of modern life, guests often note they loved mindfully switching off as they paddled and floated down the tranquil lake. It's pretty cool to know that my experience can be so much more than a physical adventure, it brings smiles to the face and peace to the mind too."
Judge Susan Wheeldon: "Paul is a wonderful example of why Airbnb Experiences are such a fantastic proposition for those wanting to turn their passion into an income. Paul is so knowledgeable and gets as much joy out of Hosting this experience as his guests do."