Australia's Highest rated female Airbnb Superhosts revealed
Key Takeaways
Gold Coast Hinterland Superhost Rosemary Buchanon is Australia's greatest women Host, with the highest number of five star reviews
Australian women Hosts, who started listing their homes since 2021, have earned a collective total of over AUD$46 million, with average annual earnings of AUD $5,400 each*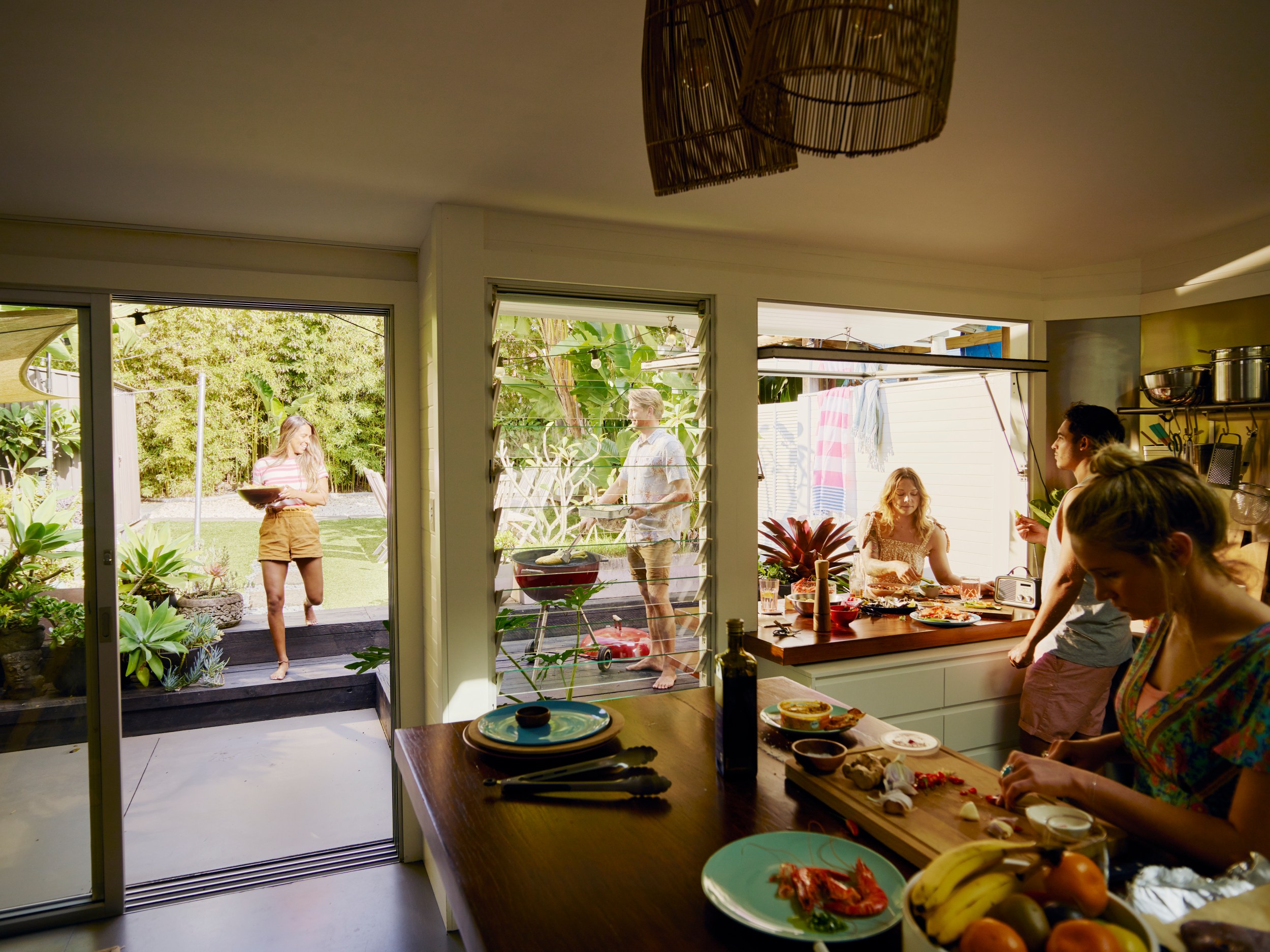 Key Takeaways
Gold Coast Hinterland Superhost Rosemary Buchanon is Australia's greatest women Host, with the highest number of five star reviews
Australian women Hosts, who started listing their homes since 2021, have earned a collective total of over AUD$46 million, with average annual earnings of AUD $5,400 each*
Ahead of International Women's Day (IWD), Airbnb is celebrating its female Host community and recognising Australia's greatest female Superhosts – those with the highest numbers of five star reviews.
Topping the list is Rosemary Buchanon from Tamborine Mountain in the Gold Coast hinterland, whose private unit – which boasts picturesque views of the Great Dividing Range, Brisbane and beyond – has earned her a whopping 259 five star guest reviews – with every single guest who has stayed at her listing since she first began hosting in 2018, rating their stay a five star experience.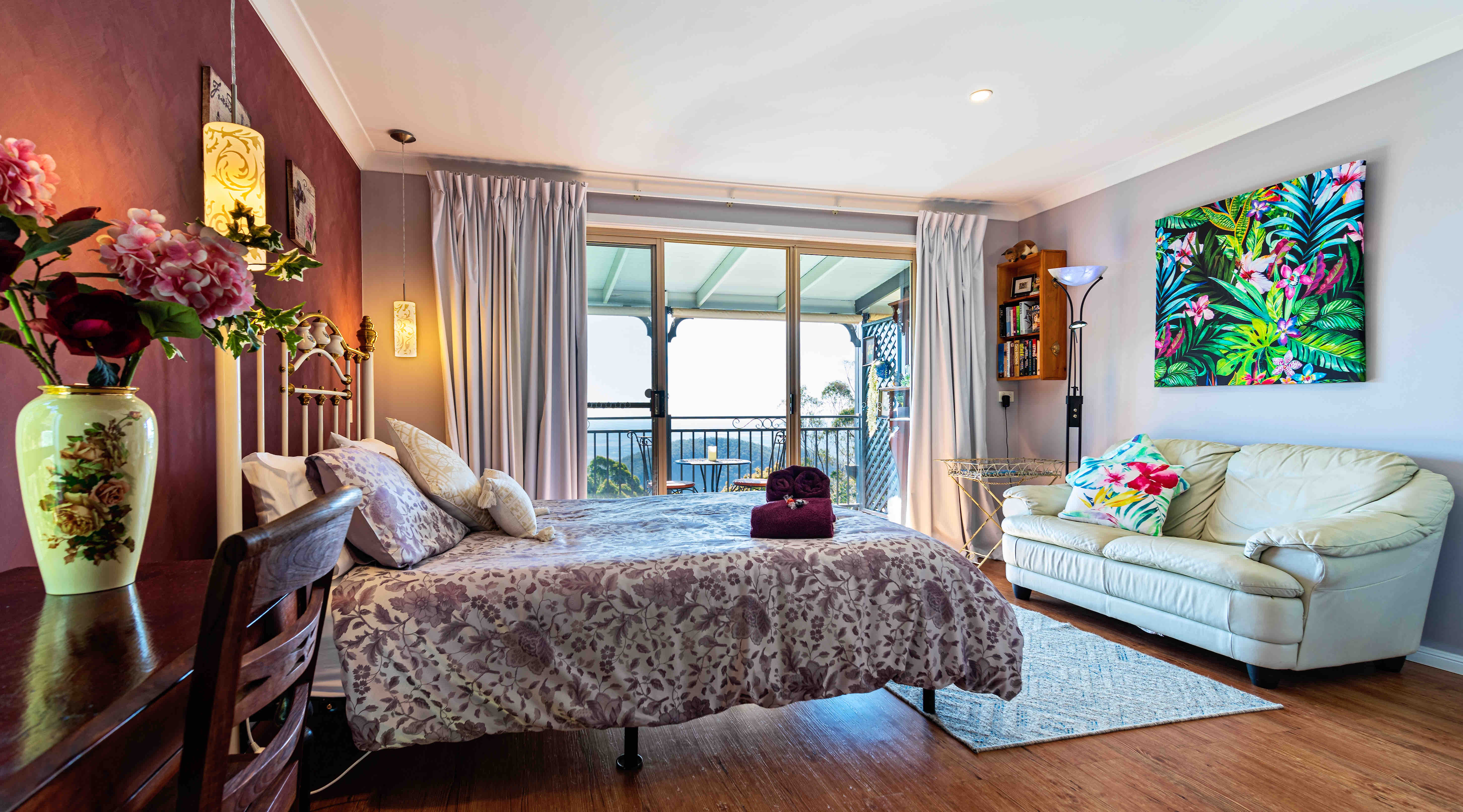 Second on the list of Airbnb's highest performing Australian female Superhosts was Trish Wilson, whose luxury boutique guest house in Canungra, inland from the Gold Coast, has generated rave reviews from guests all over the world. Tasmanian host Cindy Fyfe and her Yellow Door apartment, set on 30 acres in the Huon Valley, south of Hobart, was third on the list, with all Hosts in Australia's top three earning more than 250 five star guest reviews each – among the highest in the world.
New Australian female Hosts, who started listing their homes since 2021, have earned a collective total of over AU$46 million, with average annual earnings of AU $5,400 each*.
Australia's top rated female Host Rosemary Buchanan, says listing her property 'Sunset Serenade' in Tamborine Mountain, Queensland provides her with a sense of financial security.
​​"We signed up to Airbnb for the 2018 Commonwealth Games, knowing there would be an influx of visitors to the region. We thought it would be a wonderful time to host as we love meeting new people and also financially captialise on this momentous occasion. Since then, we haven't looked back and have loved being regular Airbnb hosts over the past few years." Rosemary says.
"I was quite impressed with myself when I found out I was the highest rated female Host in Australia. My five-star rating is something I am very proud of. For other women looking to host, I would highly recommend it. The additional income has been a great source of support – particularly during the pandemic but also unlocked other opportunities like retiring a little earlier than what was initially planned and I was even able to purchase a new car."
Susan Wheeldon, Airbnb's Country Manager for Australia and New Zealand, said:
"These top performing female Superhosts have gone above and beyond for guests, receiving an incredibly high number of five star reviews. This is a wonderful testament to their dedication to ensuring every single guest they welcome through their doors has an incredible stay and an impeccable experience. Whether it's offering special touches like a welcome basket of local produce, or insider tips on the best places to visit in their local communities, given Airbnb's dual sided review system is such a key part of our platform, going the extra mile for guests has huge rewards.
"Airbnb has empowered incredible Aussie women to become financially independent and it's amazing to see the positive impact this additional income has had on their lives."
"These Hosts really exemplify how hosting can be a meaningful and rewarding experience that also benefits the wider community. We recently announced a new, simplified process for becoming a Host in just 10 steps, meaning it's never been easier to not only earn an income from your home or spare room but to make a valuable contribution to your local area by channeling visitor dollars to small businesses."
Airbnb listings of Australia's highest ranked female Hosts