Blue Mountains hosts pledge to assist ahead of bushfire season
The Blue Mountains is a regional area in New South Wales, west of Sydney and nestled against World Heritage listed national parks and forests. Known for its bush walk trails and natural scenery, Katoomba is a major town within the Blue Mountains with famous sites such as the 'Three Sisters'.
The area is one of the most bushfire prone areas in the world, especially in summer due to the dry conditions. Local hosts up and down the mountains, starting at Penrith and the lower mountains, Springwood, Katoomba, Faulconbridge to gathered for a community meet up to hear from Kellie Bentz, Airbnb's Head of Global Disaster Relief. Kellie informed hosts about the Disaster Response Tool and ways that Airbnb hosts can offer assistance in the event of a natural disaster.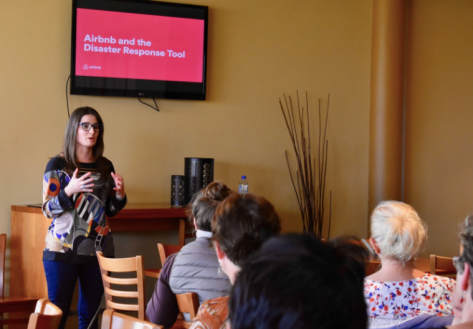 "The idea of a Disaster Response Tool began with hosts offering their homes during Superstorm Sandy in 2012. Recently, the Airbnb host community has played a big part in the response effort across the Caribbean, United States and Mexico during and after Hurricane Harvey, Irma, Maria and following the devastating earthquake in Mexico with over 1500 donating their homes and providing emergency shelter to people affected,"
"Hosts also have valuable local knowledge that can assist in the event of disaster. In the event of a disaster hosts can opt in to list their space on Airbnb's Open Homes platform and volunteer to host emergency workers or displaced persons." said Kellie Bentz.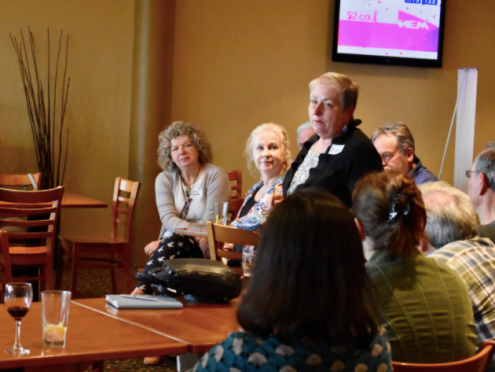 Local Leura host Michele spoke about simple steps she takes as a host to educate guests on fire safety. She keeps a fire safety information kit at her listing with information from the Blue Mountains Rural Fire Service, including app information, website details and other helpful resources for guests such as the bushfires survival plan.
Hosts from the event took the pledge to assist where they can in the event of a bushfire in the Blue Mountains.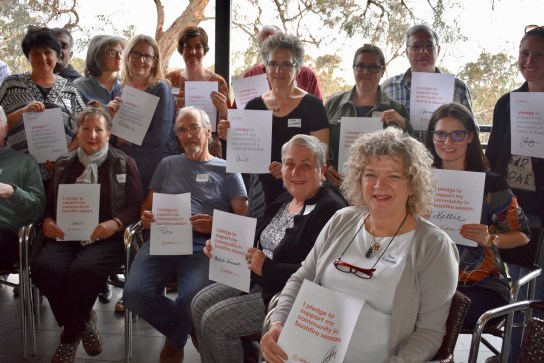 For more information about Airbnb's Disaster Response and Relief Tool click here.