Host a Spare Room on Airbnb this National Neighbour Day
Key Takeaways
To mark National Neighbour Day, Airbnb is encouraging those who are planning or booking a trip to consider staying in a private room on Airbnb
There is a real opportunity for travellers to foster authentic connections
Airbnb prides itself on being a good neighbour every day and has measures in place to ensure our communities abide by the code of conduct we set to be good neighbours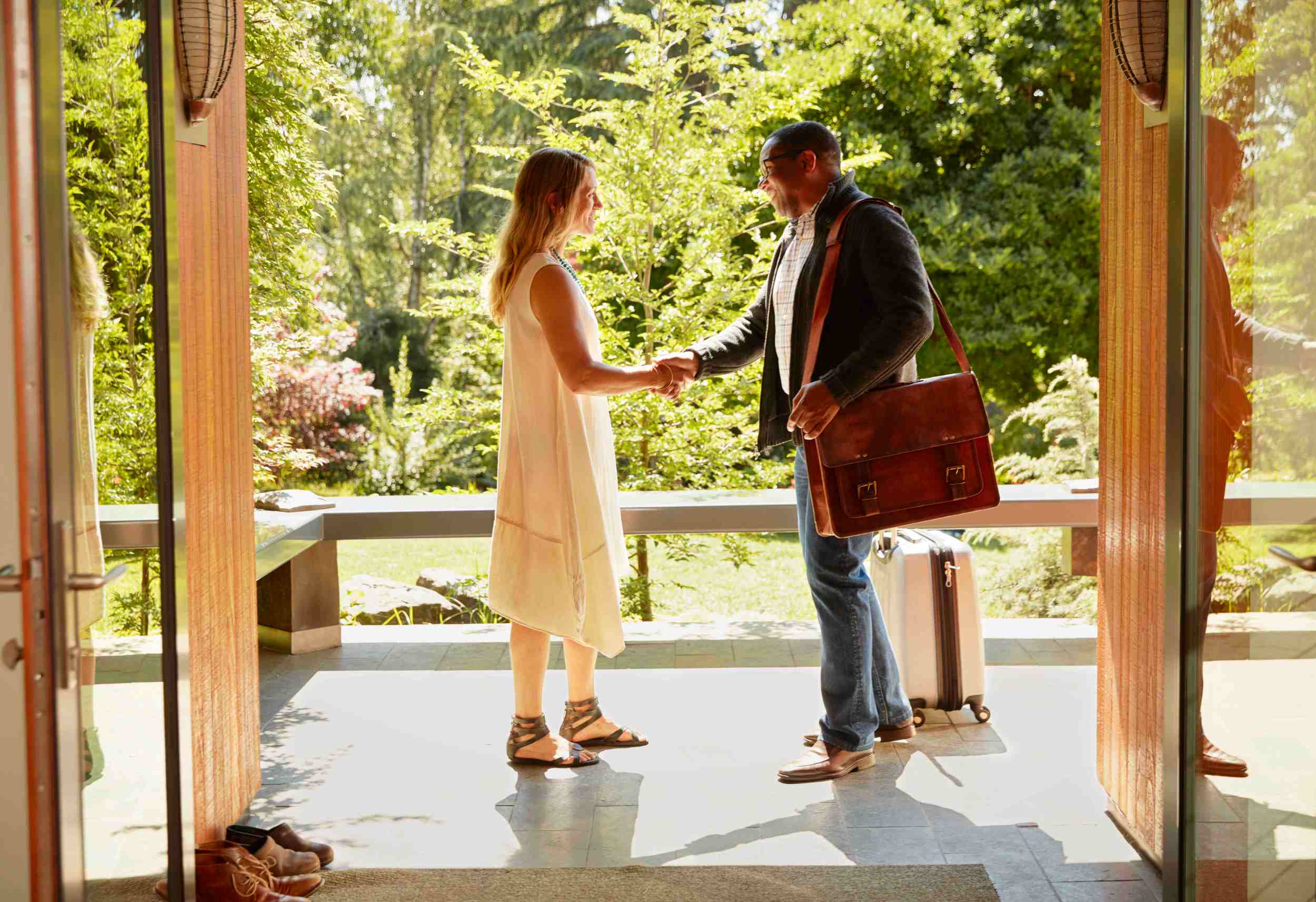 Key Takeaways
To mark National Neighbour Day, Airbnb is encouraging those who are planning or booking a trip to consider staying in a private room on Airbnb
There is a real opportunity for travellers to foster authentic connections
Airbnb prides itself on being a good neighbour every day and has measures in place to ensure our communities abide by the code of conduct we set to be good neighbours
March 26 marked National Neighbour Day in Australia, a day that empowers everyone to build respectful and supportive relationships with their communities as part of Relationships Australia's social connection campaign, 'Neighbours Every Day'.
Airbnb Hosts offer unique stays and experiences that make it possible for guests to connect with communities and to mark National Neighbour Day, Airbnb is encouraging those who are planning or booking a trip to consider staying with a private or shared room Host to meet and connect with people in a more authentic way, especially with those who may live alone.
"Research shows us that when people connect with their communities, they have a greater sense of belonging, which leads to improved mental well-being and a reduction in loneliness and what better way to connect than to staying in hosted accommodation on Airbnb when travelling," said Susan Wheeldon, Airbnb country manager for Australia and New Zealand
"Not only does staying with a Host allow guests a curated, personalised experience, guests are also able to get to know a Host and learn from them all the reasons why their neighbourhood is so special.
"In addition to Hosts being able to recommend local insider tips, it can create a sense of purpose for some Hosts who would otherwise be alone.
"At Airbnb, we believe the neighbourhoods and communities in which we operate are as important as the Hosts and guests who use our service. We know that the overwhelming majority of our Hosts share their homes responsibly, just as the overwhelming majority of guests are responsible and treat their Airbnb listings and neighbourhoods as if they were their own."
With a number of private room Hosts who are over 60 on Airbnb, and with empty nesters often having to adjust to having a quieter home, there is a real opportunity for older Australians to become Hosts, meet people and make new connections.
Jenny Birrell from Bronte in Sydney has been a Host for over five years and couldn't speak more highly of her hosting experience on Airbnb.
"I love sharing my home and hosting people from across the globe to come and enjoy stunning Sydney and the beauty of the coastal walk and its amazing beaches, especially Bronte Beach just down the road.
"Before my guests arrive I ask their preferences for milk and whether they are vegan or gluten free etc. this is important as many of my guests fly in from the northern hemisphere and are quite tired. I am very house proud and love my neighbourhood where I have lived in my home for 46 years. I really enjoy sharing what I love most about Bronte with my guests.
"I often have guests to Sydney who don't want to stay in the city as it is too expensive. Also many of them have their own children or grandchildren living close by and can enjoy their company while also having their own privacy to enjoy.
"I am constantly heartened by their reaction to the space I have created and the little extras I provide for them. In the five and a half years I have been sharing my home I have had exceptional guests who respect my home and my neighbourhood. Many guests always want to come back and stay longer, I am always keen for that too as I love the company and meeting new people to connect with."
We know that trust and safety are essential to guests and Hosts on Airbnb, as is being a respectful traveller and a considerate neighbour. We have put a number of measures in place to help ensure each stay is a positive experience for Hosts, guests and the wider community. This includes our party ban and our Neighbourhood Support Line where concerns or reports of potential disturbances can be flagged for our team to investigate.
In January, as part of Airbnb's commitment to share its success with stakeholders, the company is giving back to the neighbourhoods and towns our Hosts call home via the Airbnb Community Fund, which saw $1 million donated to Friends of the Australian Bush Heritage Fund.