Eden Park teams up with Airbnb to put the 'Stay' in 'Stadium'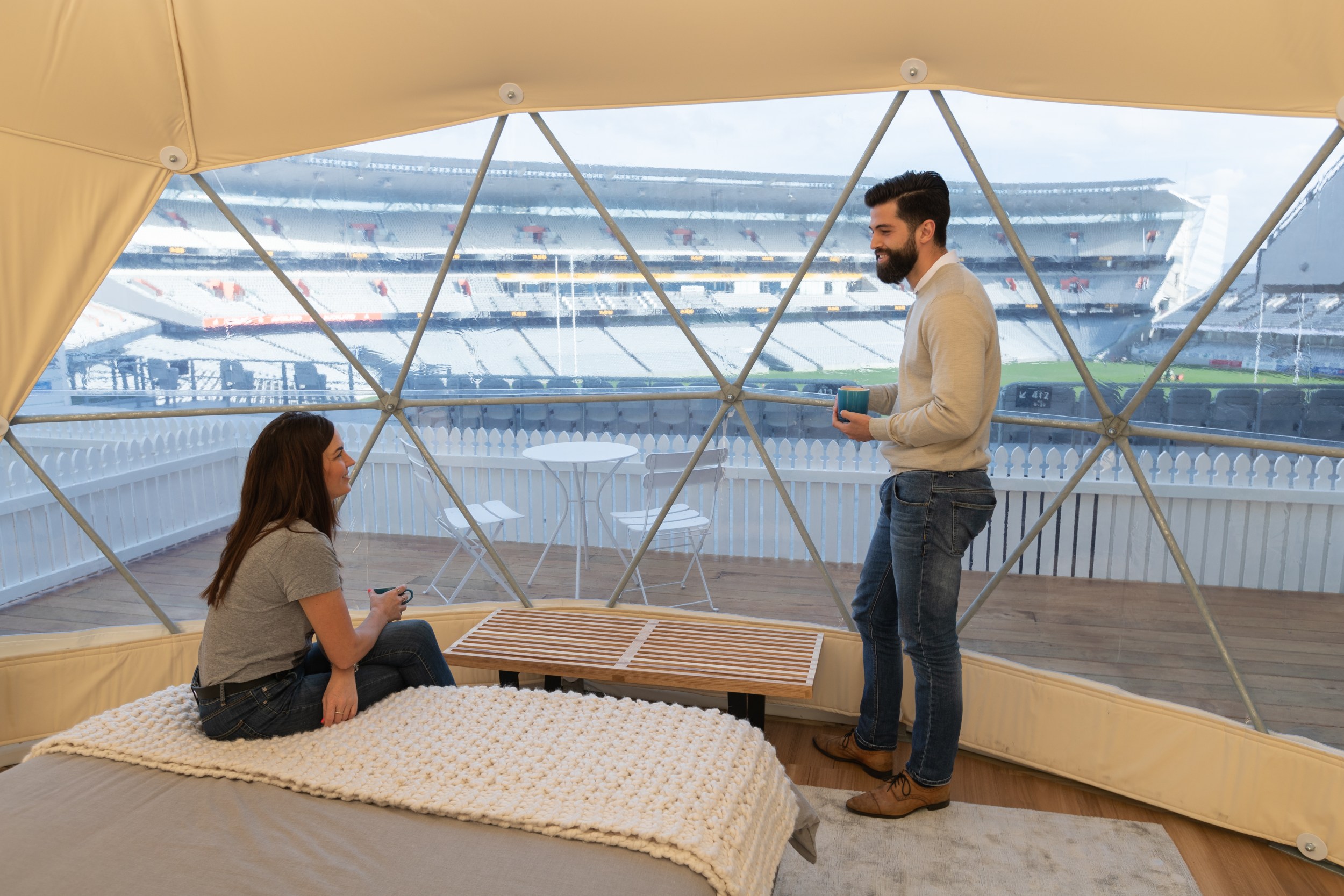 Auckland, -24 July 2019: Eden Park and Airbnb are giving sports fans the chance to call one of the world's most famous playing fields 'home' as the stadium opens its doors to two state-of-the-art glamping domes.
Available to be booked via Airbnb all year round – on both match days and non-match days – Eden Park's new Staydium Glamping initiative gives guests unprecedented access to the 116-year-old sports ground.
The custom-designed domes are located in a sheltered pocket in the stadium's north-eastern corner. Beyond the mesmerising floor-to-ceiling views of the hallowed turf, guests will enjoy a modern glamping experience that includes plush furnishings, high-tech appliances and an ensuite bathroom – all from behind a white picket fence.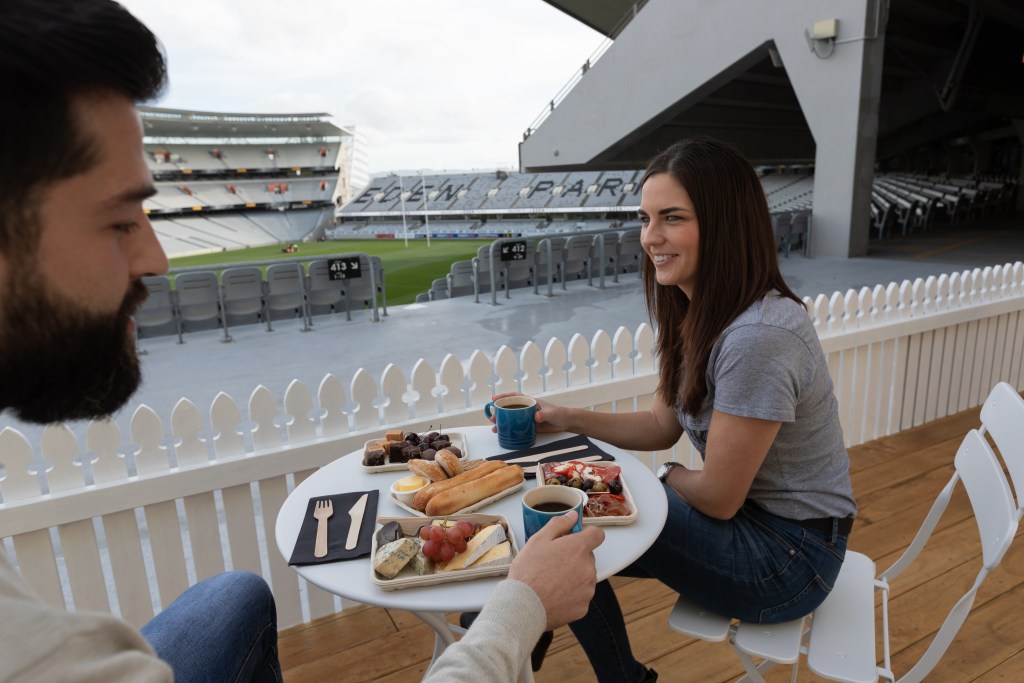 As part each booking, guests will receive a welcome basket, an exclusive behind-the-scenes tour of New Zealand's national stadium and access to often sold-out matches.
Nick Sautner, Eden Park's Chief Executive Officer, says the accommodation set-up is the first of its kind across stadia globally. "Eden Park is a strategic asset for New Zealand as well as a community asset for Auckland, and we look forward to providing unforgettable experiences around the clock with Staydium Glamping."
Airbnb spokesperson Brent Thomas said: "Airbnb connects people with unique travel experiences so they can belong anywhere. We're thrilled to team up with Eden Park to make this available to guests, giving visitors a chance to spend the night in this iconic national stadium steeped in so much sporting history."
Both of Eden Park's Staydium Glamping domes are now available on Airbnb. To book, visit www.airbnb.co.nz/staydiumglamping