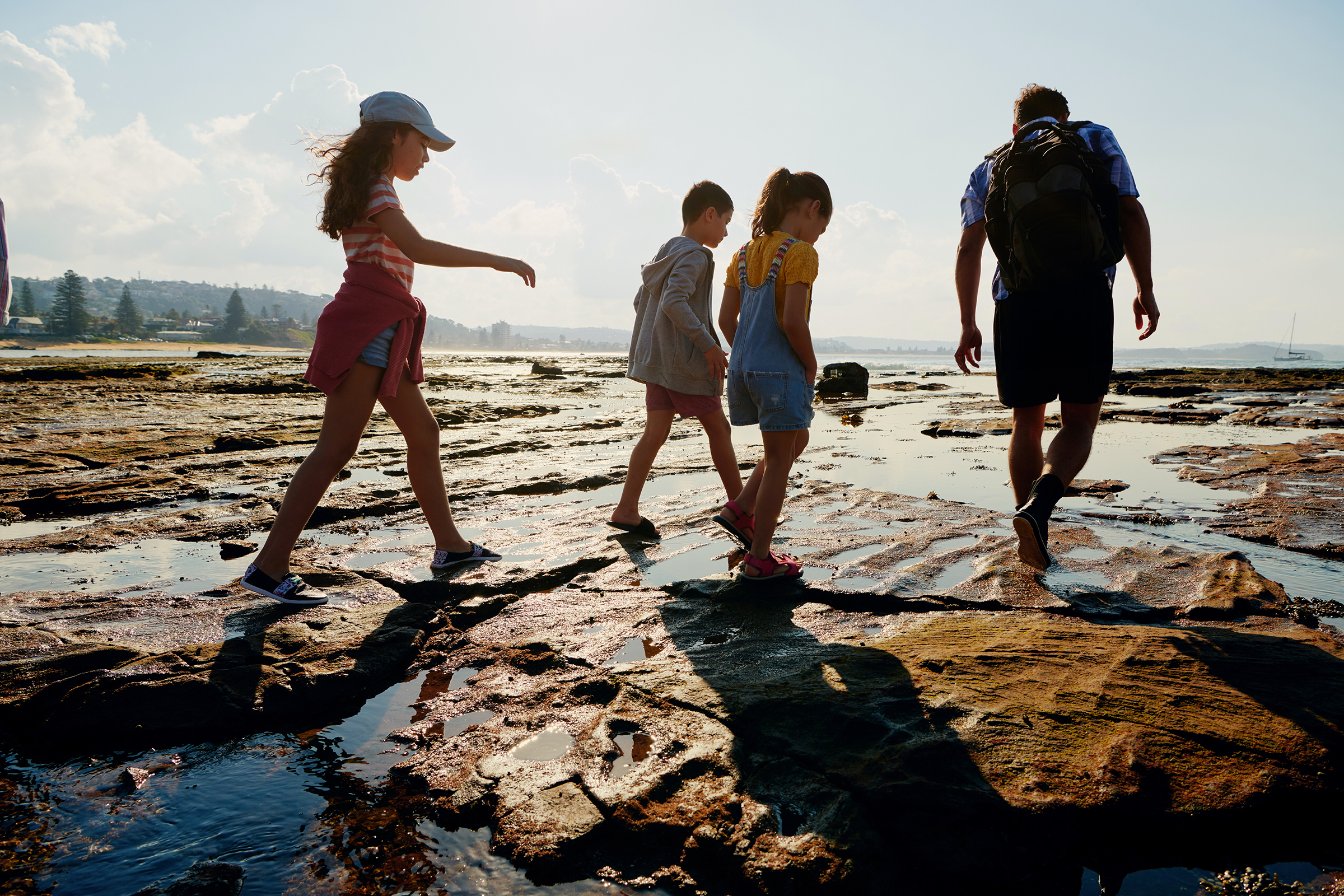 Enjoying a safe and relaxing festive season
As the festive season fast approaches, Airbnb is reminding all hosts of the importance of prioritising safety this summer so that they and their guests can enjoy a relaxing time.
Australia is renowned for its stunning summers, world-famous beaches and outdoor lifestyle. It's critically important, however, that everyone keeps safety front of mind when enjoying all that Australia has to offer.
Water safety
A quick dip in the pool or surf is the perfect way to cool down on a hot summer's day. But it's important to keep in mind some key safety tips when doing so.
Kidsafe has provided some top tips for pool safety for hosts and their guests.
They include:
Children need to be actively supervised by an adult at all times when in or around the pool/spa. For toddlers, this means having an adult within arm's reach at all times.
All gates and doors that lead into the pool area must be self-closing and self-latching.
The pool gate should never be propped open.
Make sure your safety barrier is free of gaps, holes, or spaces that a child could try to get through.
Make sure the area surrounding your pool barrier is free of climbable objects (e.g. BBQs, tree stumps, chairs etc.).
Surf Life Saving Australia has provided some top tips for staying safe while beach swimming that hosts can pass onto their guests.
They include:
Swim between the red and yellow flags
Read the safety signs
Ask a lifeguard for safety advice
Supervise children around water
Wear a lifejacket when boating, rock fishing or on watercraft
Fire safety
As the weather continues to warm up, hosts are reminded that they're advised to make available in their listing an up-to-date and easily accessible emergency plan, as well as ensure an appropriate number of smoke alarms are installed.
Hosts should also ensure they continue to check their local government and fire service websites for up-to-date information regarding fire bans, local Fire Danger Ratings and other alerts – and encourage their guests to do the same.
State-specific information can be found here:
Respecting the local community
When enjoying the festive season, it's really important that hosts and guests do their part to help ensure that each stay is also a positive experience for neighbours.
Airbnb's community standards require everyone to behave in a manner that is respectful of the neighbourhoods in which they're staying, as well as the wider community.
Hosts are reminded that Airbnb has banned parties globally and continues to enforce this policy. Hosts are also strongly encouraged to ask appropriate screening questions of guests and actively reinforce Airbnb's policies and community standards.
Additionally, members of the community are actively encouraged to flag any issue or concern at any time for our team to investigate via our online Neighbourhood Support Page. The Airbnb app also has a feature that allows guests to make emergency calls to police via the app.
Hosts and guests are also strongly encouraged to visit Airbnb's COVID-19 travel restrictions and advisories page.
On the extremely rare occasions where incidents do occur, Airbnb stands ready in those instances to assist hosts with our Host Guarantee and Host Protection Insurance.