Mercedes-Benz Vans Australia and Airbnb are giving lucky adventurers an opportunity to  spend a night on Sydney's Cockatoo Island in the brand new Marco Polo ACTIVITY and wake up to picturesque views overlooking the heart of Sydney.
Nine adventurous couples will have the unique opportunity to book a one night stay through Airbnb in one of three Marco Polo ACTIVITY vans, waking up with a once-in-a-lifetime front seat view in the middle of Sydney's spectacular harbour. Mercedes-Benz Vans will set up its three vans on Cockatoo Island for three nights only from Aug. 10-12.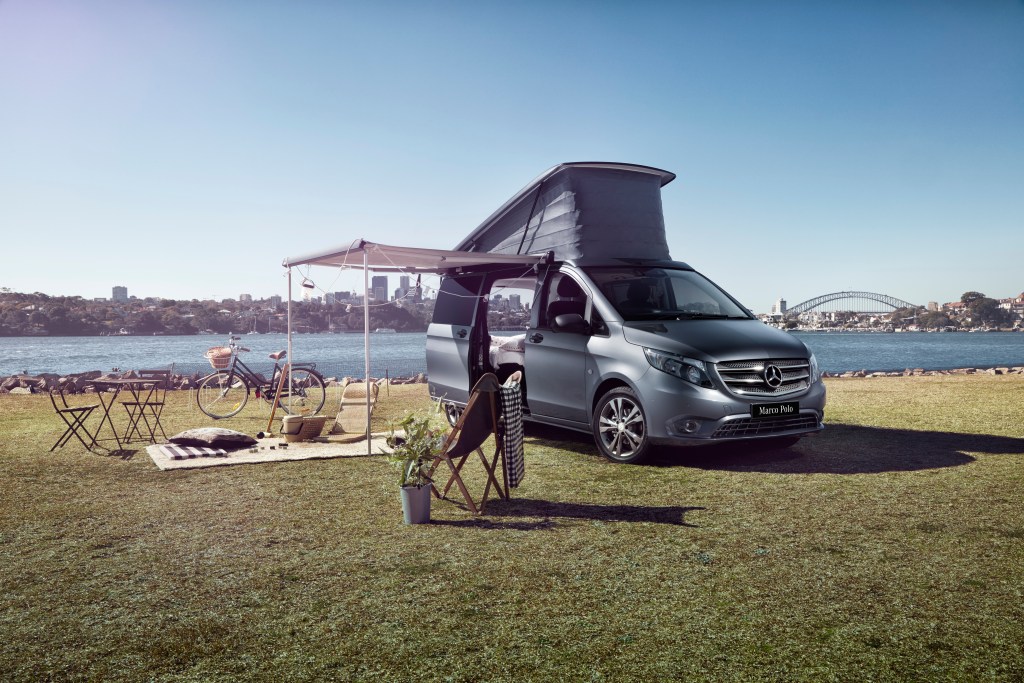 Styled by Megan Morton, one of Australia's leading stylists and authors, guests will enjoy a modern glamping experience in the van which has a pop-up roof and back seats that fold down for a comfortable night's sleep. Guests will have a dedicated host on hand to assist with everything they might need to enjoy their stay, and also receive delicious hampers and breakfast provided by SONOMA.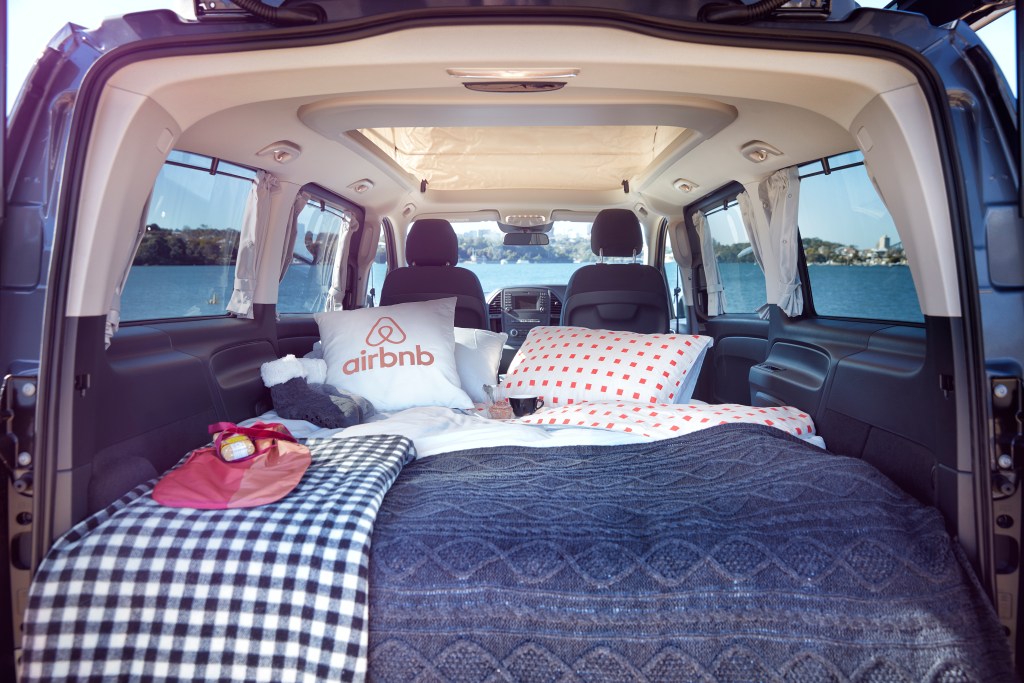 Diane Tarr, Managing Director of Mercedes-Benz Vans Australia and New Zealand says the brand likes to do things a little differently.  "We wanted to bring the spirit of the Marco Polo to life – the feeling of adventure, and the notion that with the Marco Polo ACTIVITY you can experience truly unique destinations. What better way to do this than to wake up with the most iconic view in the world – Sydney harbour. We're truly excited to be collaborating with our agency partners, The Royals and Character, to create this once-in-a-lifetime experience on Airbnb."
"Airbnb connects people with unique travel experiences all around the world so they can belong anywhere. We are delighted to be teaming up with Mercedes-Benz Vans to bring this once-in-a-lifetime experience to a few lucky guests, offering them an opportunity to spend the night on the world heritage-listed Cockatoo Island and wake up to one of the most breathtaking views in the world."  

Sam McDonagh,  Country Manager for Airbnb Australia and New Zealand
The vans will be available to book on Airbnb from 12 p.m. on Tuesday, Aug. 1, 2017 on a first-come first-serve basis. For your opportunity to spend the night in the Marco Polo ACTIVITY on Cockatoo Island, visit www.airbnb.com.au/marcopolo