Make yourself at home this ski season at these Australian alpine getaways
With the best start to the ski season in over 20 years, many Australians are considering booking that long awaited winter getaway following interrupted seasons during the past two years.
The New South Wales and Victorian high country is increasingly seen by travellers as a year round holiday proposition, with hiking, mountain-biking, and fishing growing in popularity, but there is no denying that the winter months are when places like Jindabyne, Thredbo, and Perisher in NSW, and Mt. Hotham, Mt. Buller, and Falls Creek, in Victoria come alive. In fact, the Australian alps get more annual snowfall than their Swiss counterparts, a reason as good as any to enjoy the winter season right here in the land most well known for sun, sand and surf.
With many ski fields experiencing healthy early-season snowfall, Airbnb has revealed a selection of the most wishlisted winter listings in Australia, made easier to find by searching the new Categories feature on Airbnb including 'skiing' and 'ski in / ski-out'. You'll have to get in quick though.
With Australian ski fields experiencing near-perfect conditions for the start of the season, many Australians are planning for a winter getaway that will see them enjoying the slopes and surrounds in some exceptional Airbnb properties.

With properties across the Australian ski fields that cater to families, romantic getaways, incredible views and unique offerings, it's no wonder that Australians are planning for and dreaming of where they want to stay so that they can revel in the ideal conditions and get amongst the action.

We know that many in the Australian Host community who are based in the ski fields have done it tough at times over the past two years with lockdowns, border closures and the ongoing implications of last minute cancellations due to COVID-19. So this season Hosts are delighted to welcome guests back into their homes for memorable winter getaways.

Susan Wheeldon, Airbnb Country Manager for Australia and New Zealand.
Three time Olympian Matt Graham, who took home silver in Freestyle Skiing Men's Moguls at the PyeongChang 2018 Olympics, loves hitting the Aussie ski slopes. Hailing from Gosford on the NSW Central Coast, Matt grew up skiing in Perisher with his family from a young age and has shared his top tips on travel and the Perisher region:
Favourite run in Perisher?
The Rock Garden at Blue Cow. It's an off-piste run with a lot of rocks and jumps and drops. It feeds into the mogul course at Perisher and it's got it all!
Best kept secret in Perisher?
A run called Double Trouble. It's an off-piste that goes between Blue Cow and Guthega and it's a bit hidden, a bit off of the beaten track.
Best coffee in Perisher?
Alpine Eyre would be my favourite spot for a coffee. It is a small kiosk at the bottom of Eyre T-bar at Mt Perisher. It's a good place to hang out and have a break from skiing.
Favourite places for drinks in Perisher?
At a hotel called The Man from Snowy River, in the front valley area. It's a bit of a hidden secret.
Favourite place to eat in Perisher?
Also the Man from Snowy River. It has great pub food, great prices, good vibes and occasional live music and it's perfect on a sunny afternoon.
What do you love about the snowy mountains?
The snow obviously. It's where I grew up and learned to ski. There is also just so much variety in what it offers; summer trips, mountain biking, hiking. It's got it all really and the air is just fresher down there!
What do you never leave home without?
It is my phone these days, especially for travel as it has itineraries, diaries, all the apps and all the life essentials.
What is it like travelling the world for work?
I wouldn't call it work. I am a part of a really unique and close team and I really enjoy that and being able to compete and train is really special.
Must have feature in an Airbnb?
An Airbnb that is in a private area, where you can be secluded and not disturbed by anyone.
Favourite holiday spot?
I recently went to the Blue Mountains and stayed in an Airbnb in Leura and had a great time!
Add these Airbnb homes in Australian Ski In / Ski Out and Skiing Categories to your ski holiday wishlist.
Whether it's a cabin on a snow covered mountain top, an outdoor wooden hot tub, a cosy fireplace to keep warm by or enough room for the family and all of the skiing and snowboarding paraphernalia, be sure to find something suitable for you and your loved ones from this list of Airbnb homes in the Australian snowy alps ranging from $229.00 AUD to $750.00 AUD per night.
More information on the Winter Your Way campaign can be found here.
Snow Fall Lodge
Mount Beauty, VIC
From $750.00 AUD / night
This stunning 4 bedroom apartment is the ultimate in luxury for an alpine property. One of only 2 apartments in this boutique complex, Snow Fall at Crows Nest offers spectacular views and privacy with excellent ski in and ski out access. Snow Fall can sleep up to 12 people in complete comfort with each of the four bedrooms having an ensuite with an additional double sofa bed.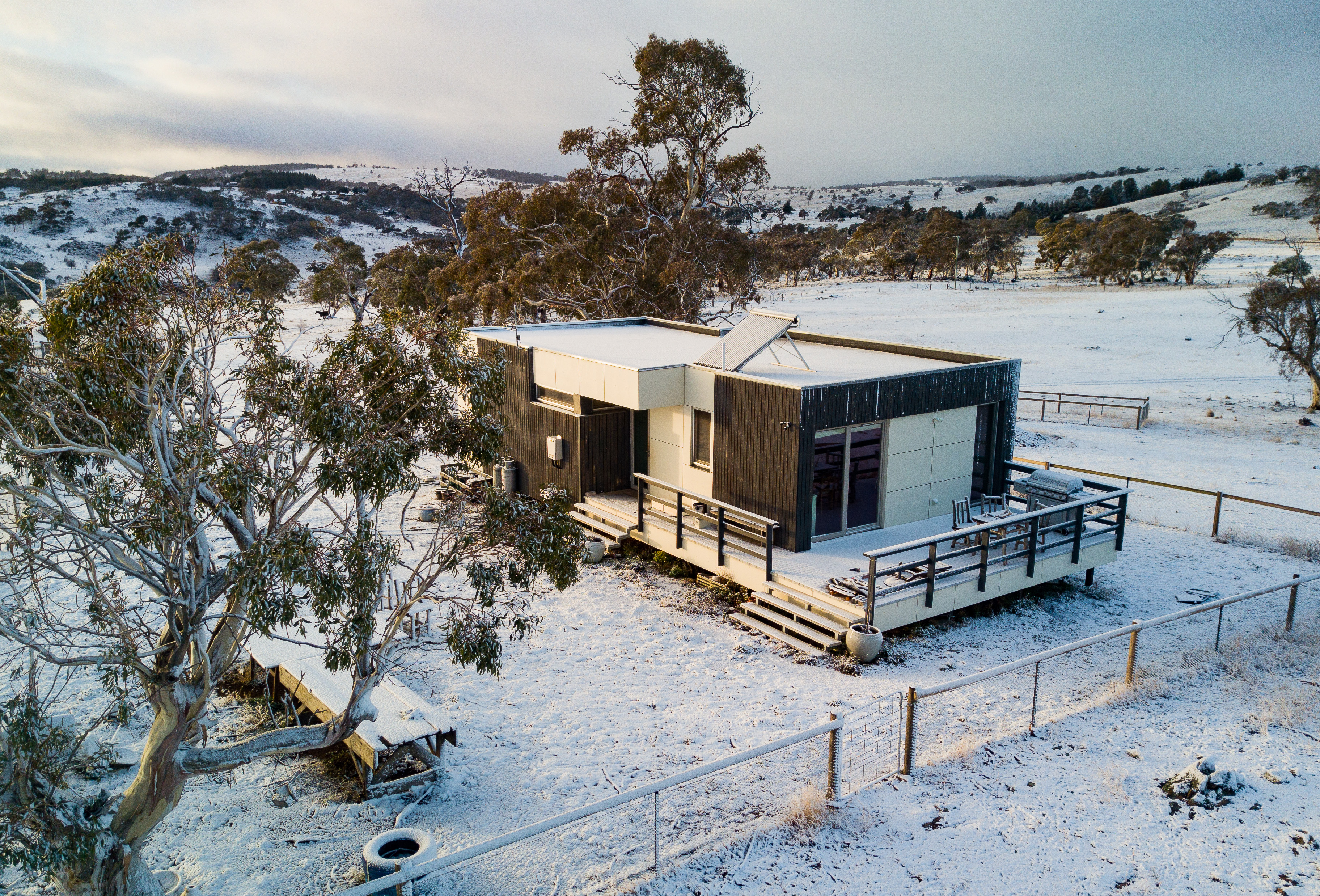 Willow Cottage Farmstay
Jindabyne, NSW
From $775.00 AUD / night
Willow Cottage is the perfect eco-aware accommodation for your family holiday in the Snowy Mountains. Located on a small active 145 acre farm, the cottage is 10 minutes out of town, but feels like a world away. With views in every direction, whatever the season, Willow Cottage is designed to look after you. Superbly insulated, with a full kitchen, open living and dining area, and three bedrooms that accommodate king beds or twin singles, it's versatile too.
Tiny Luxury Escape
Jindabyne, NSW
From $275.00 AUD / night
Escape the crowds in this luxurious, spacious tiny house that is completely off grid with a composting toilet and incredible snow capped mountain vistas, just 15 minutes drive from town. It has two separate sleeping lofts, each with queen beds accessed by a ladder. With recent road conditions due to weather, an AWD or SUV is highly recommended to access the property but once you're there, you'll never want to leave.
Off Grid Tiny House
Moonbah, NSW
From $229.00 AUD / night
This new tiny house is set on vast, peaceful bushland near Jindabyne. Mighty gum trees rest on hills rolling down to the rumbling Mowamba River where deer and kangaroos roam. The off-grid listing has plush furnishings, a fully-equipped kitchen, gas heating and a tranquil and idyllic setting near the slopes.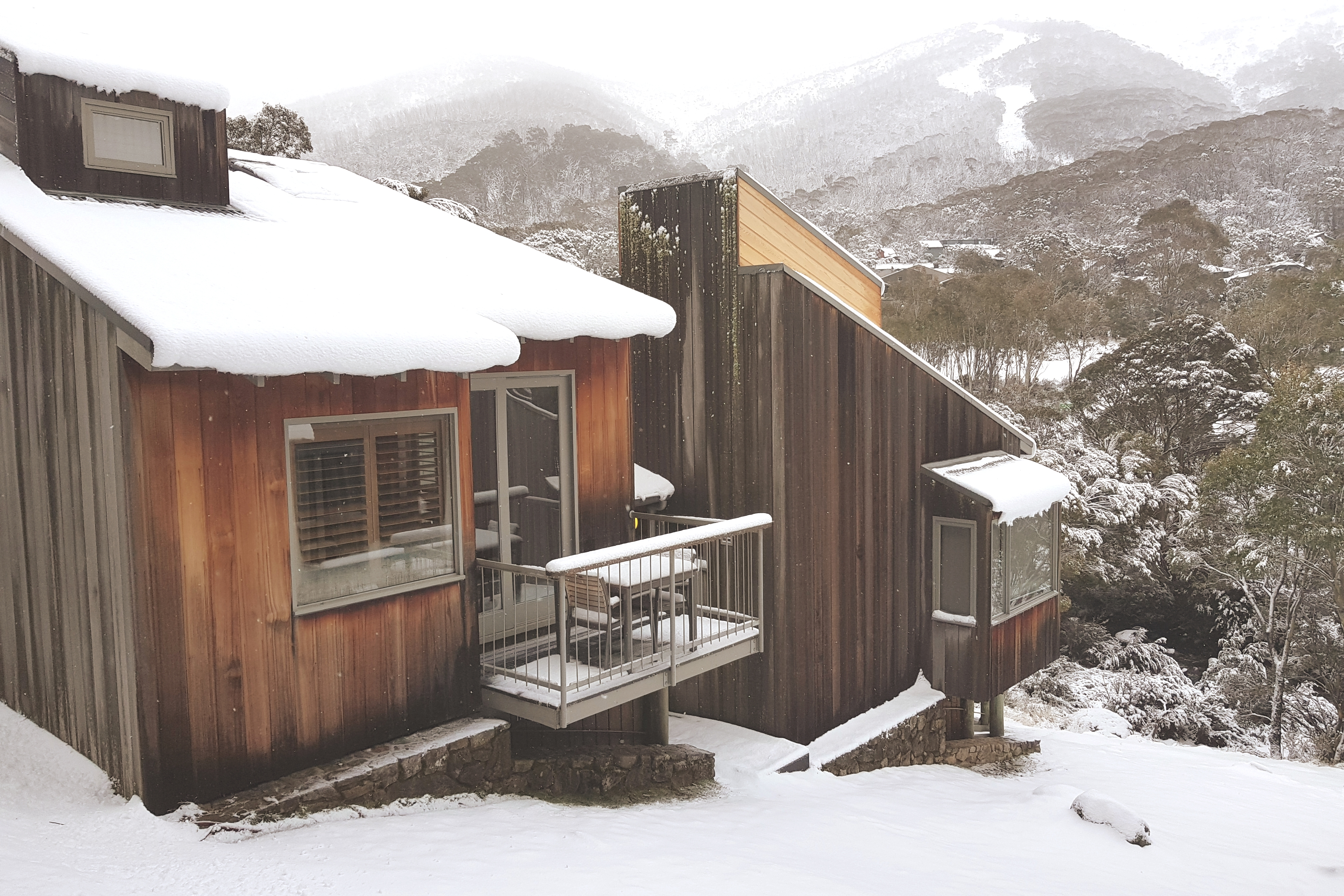 Chill Out Thredbo
Thredbo, NSW
From $600.00 AUD / night
This chic freestanding ski cabin enjoys a tranquil riverside setting surrounded by snow gums where guests can enjoy breathing in the fresh mountain air. There is easy level access to the winter shuttle bus and fun village vibe. The cabin is a stroll to shops, cafes, bars & restaurants and is a perfect mountain base to enjoy the snowys.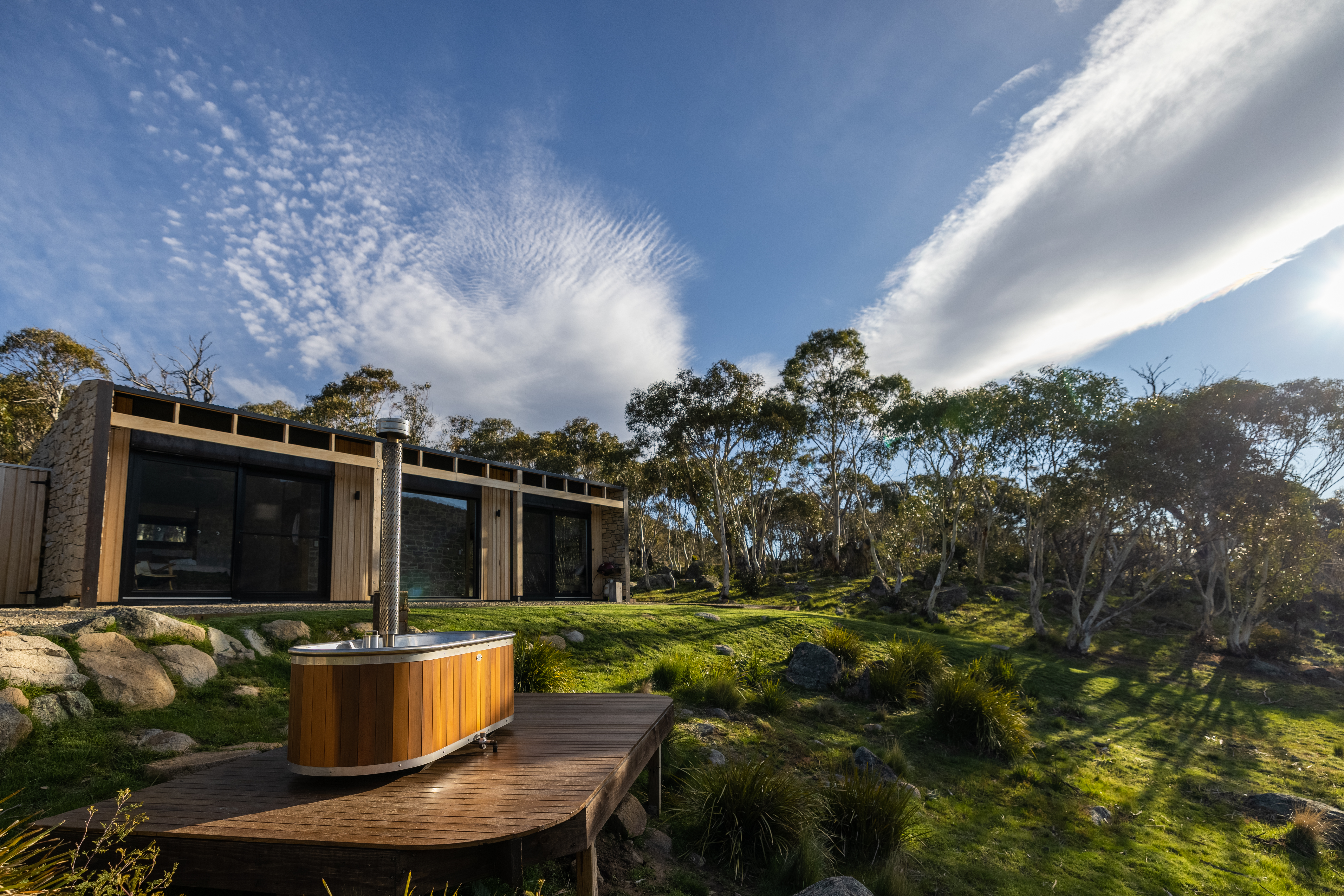 Crafters Luxury Cabin
Crackenback, NSW
From $765.00 AUD / night
Crafters is the perfect place to relax and unwind. A rare find within the Snowy Mountains Region, located 25 minutes from Thredbo Resort and 10 minutes from Lake Jindabyne.
Crafters is situated on a private parcel of land beneath Mt Crackenback overlooking the Thredbo Valley. There is so much to enjoy throughout the entire year, especially skiing and snowboarding during the Winter.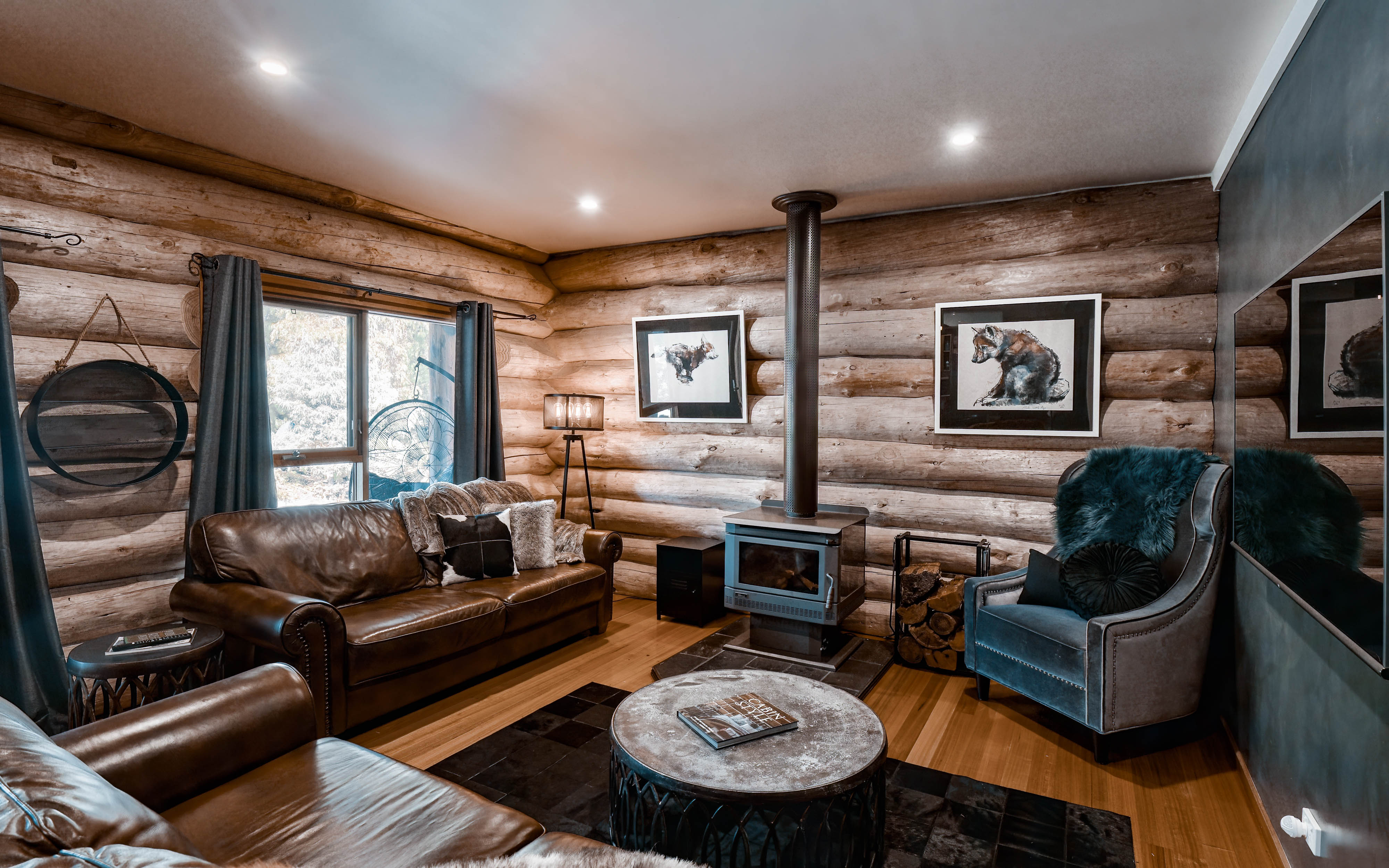 Cuan Den
Sawmill Settlement, VIC
From $470.00 AUD / night
A cosy, traditional log cabin at the base of Mt Buller, surrounded by bush, river and wildlife. Perfect for couples, small families or friends, it is a picturesque getaway to the High Country for any season. There is a porch to watch the many adventures of the local wildlife who will welcome you into the warm, rustic hideaway that is Cuan Den. Open plan, fully equipped kitchen, dining and living room designed with warmth and comfort at top of mind, while keeping true to traditional yet modern styling and features with a huge double rainfall shower that makes for a luxurious bathroom experience.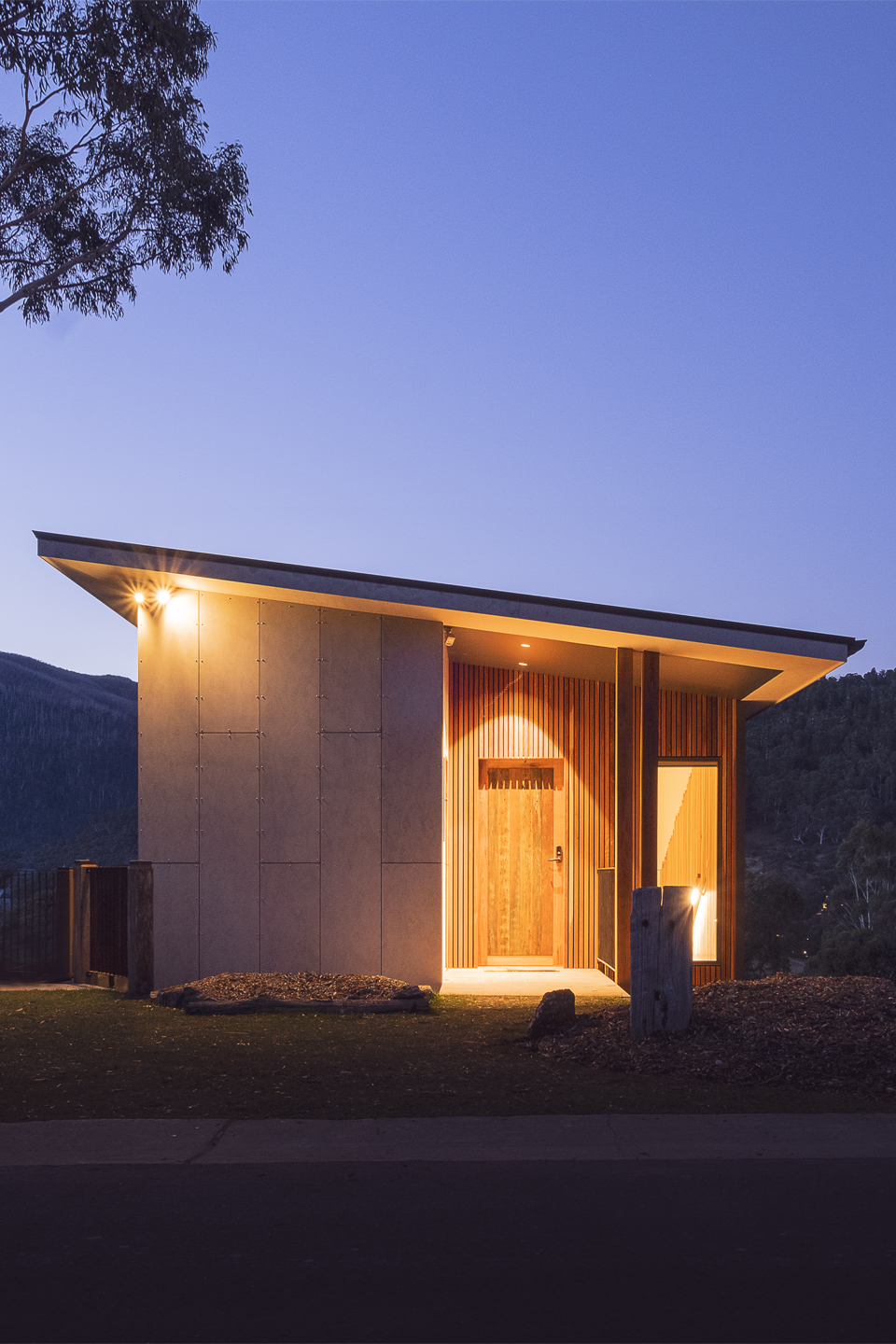 Gezellig 'Friendly'
Crackenback, NSW
From $650.00 AUD / night
Gezellig | (heh-SELL-ick) 'cozy, convivial, inviting', it is often used to describe a social and relaxed situation. It can also indicate belonging, time spent with loved ones , catching up with an old friend or just the general togetherness that gives people a warm feeling. This is what you will get from this privately owned, master built and designed, 2 Bedroom, 2 Bathroom Luxury Chalet conveniently located in the Lake Crackenback Resort with stunning views of Rams Head Range and Lake Crackenback.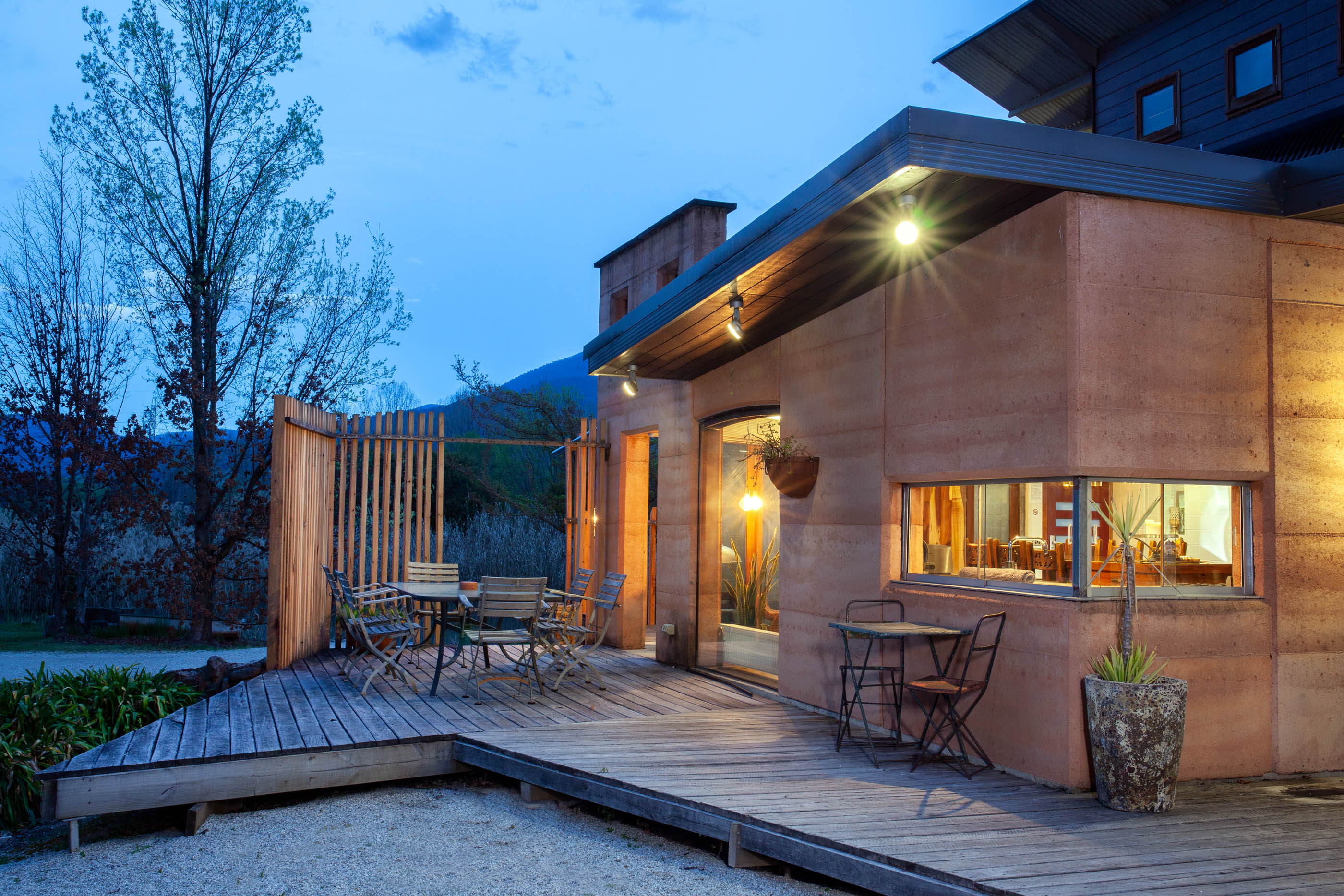 The Eco Villa
Mount Beauty, VIC
From $590.00 AUD / night
The Eco Villa incorporates environmentally friendly design principles, building materials and furnishings in this self-contained getaway. Sweeping views of Mount Bogong and surrounds are enjoyed from the upstairs balcony and outdoor living spaces that wrap around the kitchen, dining and living room areas. A wonderful northerly aspect provides light filled spaces opening onto sunny entertaining areas. A stream bubbles alongside your outdoor spa making for a restful weekend away. The setting offers peace and tranquility, a place where you can relax and soak up the mountain air with family and friends. Nestled in the foothills of Mt Bogong, Falls Creek snowfields and the Alpine National Park.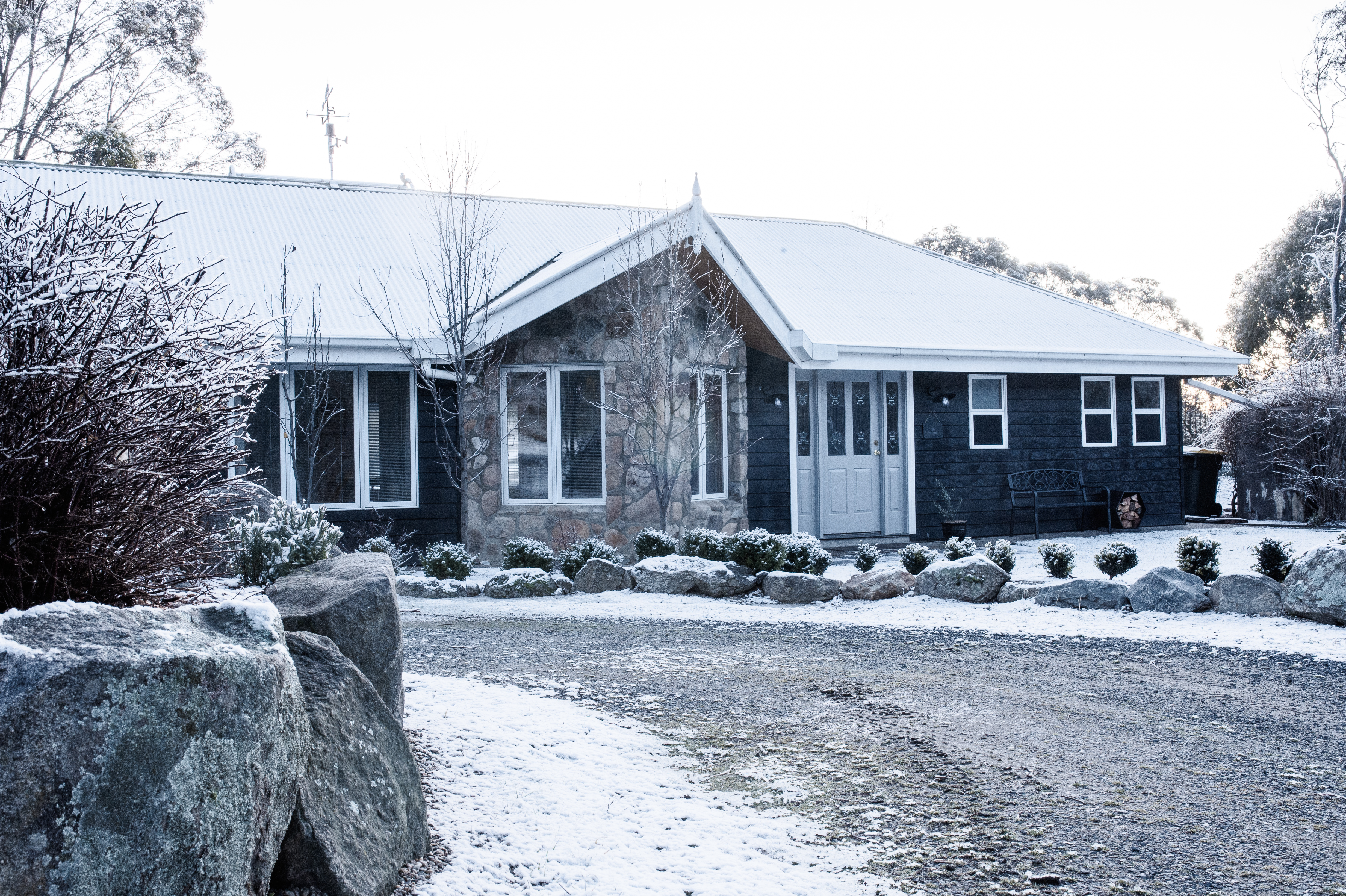 Alpine Paddock, The Cottage
Crackenback, NSW
From $850.00 AUD / night
A gorgeous and comfortable two bedroom cottage attuned to the needs of skiers and nature lovers. Comfortable heating and drying facilities makes it a pleasure to return home at the end of a hard skiing day. Down a quiet driveway off the Alpine Way, 10 minutes from Jindabyne Centre, with easy access to Thredbo and Perisher (6 min to Ski Tube). A perfect rural location for skiing, mountain biking and enjoying Kosciuszko National Park.
Airbnb Categories
In May we introduced a new way to search designed around Airbnb Categories, making it easy to discover millions of unique homes you never knew existed. When you open Airbnb, you're presented with 56 categories that organise homes based on their style, location, or proximity to a travel activity. When you search for a destination, your search results are also organised by categories that are relevant to that destination. As you view different categories, the map intelligently zooms to show you where the homes are located.
The 56 Airbnb Categories include more than 4 million unique homes that are made possible by our Hosts all around the world. Airbnb Categories organise homes by what makes them unique, which helps people discover places they wouldn't have otherwise found.