Make yourself at home this ski season at these cosy NZ alpine getaways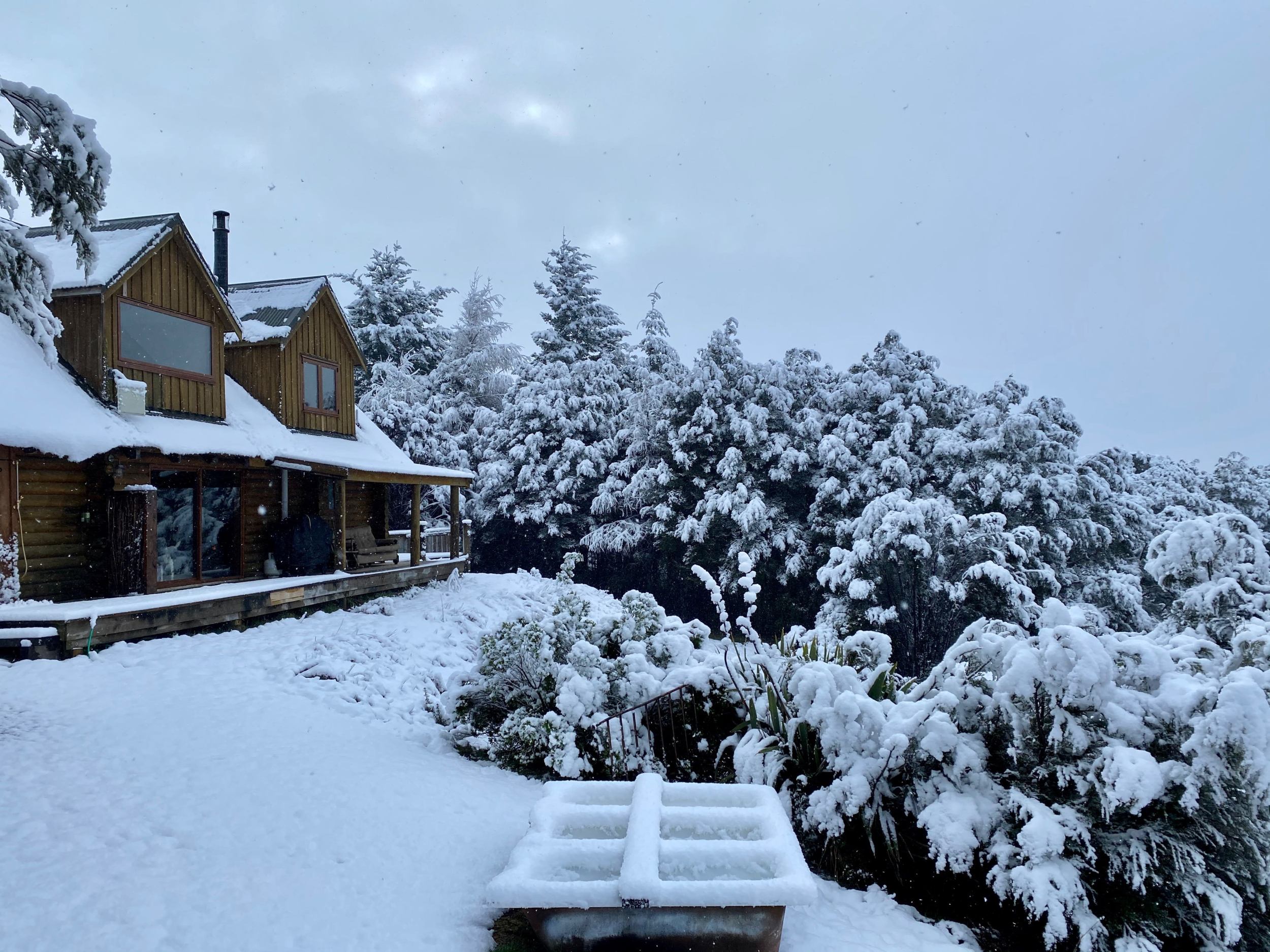 With the biggest snowfall in years being recorded in areas such as Queenstown, Mount Hutt and Lyford, it is a promising start to the ski season and many New Zealanders are considering booking that long awaited winter getaway following interrupted seasons during the past two years.
Ski regions across New Zealand enjoy year round popularity for their breathtaking scenery and multi dimensional holiday offering, not only for locals but for those across the ditch who can now finally come and enjoy the ski season that has had one of the best starts in decades.
With many ski fields experiencing healthy early-season snowfall, Airbnb has revealed a selection of the most wishlisted winter listings in New Zealand, made easier to find by searching the new Categories feature on Airbnb which includes 'skiing'. You'll have to get in quick though.
With New Zealand ski fields experiencing near-perfect conditions for the start of the season, many kiwis are planning for a winter getaway that will see them enjoying the slopes and surrounds in some exceptional Airbnb properties.

With properties across the New Zealand ski fields that cater to families, romantic getaways, plus have incredible views and unique offerings, it's no wonder that New Zealanders are planning for and dreaming of where they want to stay so that they can revel in the ideal conditions and get amongst the action.

We know that many of our kiwi Hosts based in the ski fields have done it tough at times over the past two years with lockdowns, border closures and the ongoing implications of last minute cancellations due to COVID-19. So this season our Hosts are delighted to welcome guests back into their homes for memorable winter getaways.

Susan Wheeldon, Airbnb Country Manager for Australia and New Zealand.
Add these Airbnb homes from the New Zealand Skiing Category to your skiing holiday wishlist.
Whether it's a cabin on a snow covered mountain top, an outdoor wooden hot tub, a cosy fireplace to keep warm by or enough room for the family and all of the skiing and snowboarding paraphernalia, be sure to find something suitable for you and your loved ones from this list of Airbnb homes in the New Zealand ski regions that has something for everyone ranging from $175.00 NZD to $1,154.50 NZD per night.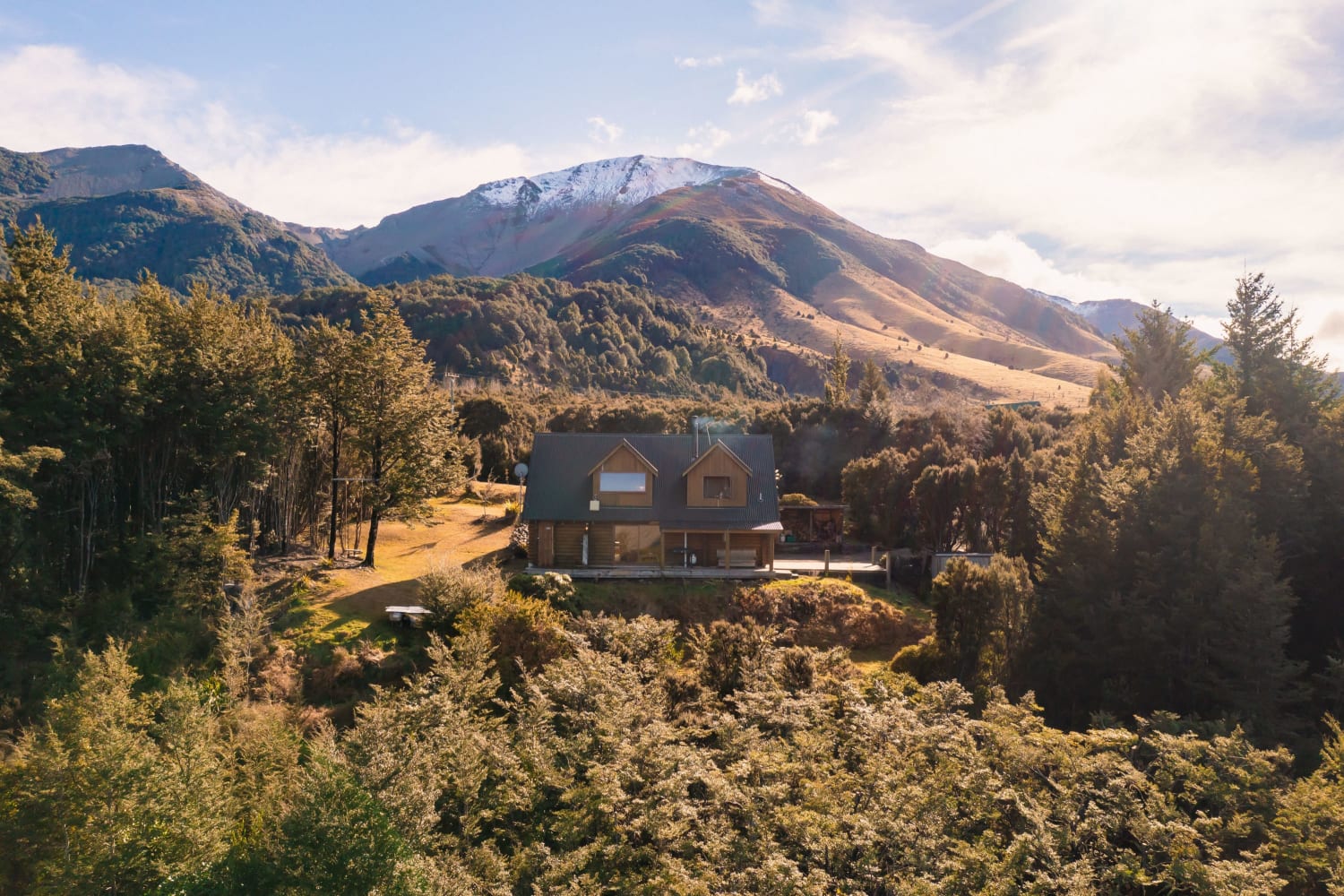 Copper Cabin
Lyford, Canterbury
From $258.00 NZD / night
Relax in front of a crackling fire, soak in the luxurious bath and spot a shooting star above while indulging in breathtaking mountain vistas. This space caters for all, whether you are looking for a romantic couples getaway, family holiday or a spot to hang with friends.
Create memories, view wildlife, enjoy hiking trails, mountain biking and the ski field at your doorstep for endless adventures.
Luxury Lodge
Queenstown, Otago
From $1,154.50 NZD / night
Stunning home with breathtaking views, luxury furnishings and a fantastic 5 person spa and super fast fibre wifi broadband, Sky TV and Netflix in the main lounge. This home is a short 10 minutes walk from the centre of Queenstown yet is peaceful and quiet. The large open plan kitchen, lounge, dining room is huge and looks directly out onto Lake Wakatipu and The Remarkables mountain range. The veranda is the perfect place to sit and watch the incredible view and sunsets over Lake Wakatipu or to enjoy a BBQ and a few drinks. Guests have access to the entire property and sole use of the lovely large hot tub/spa.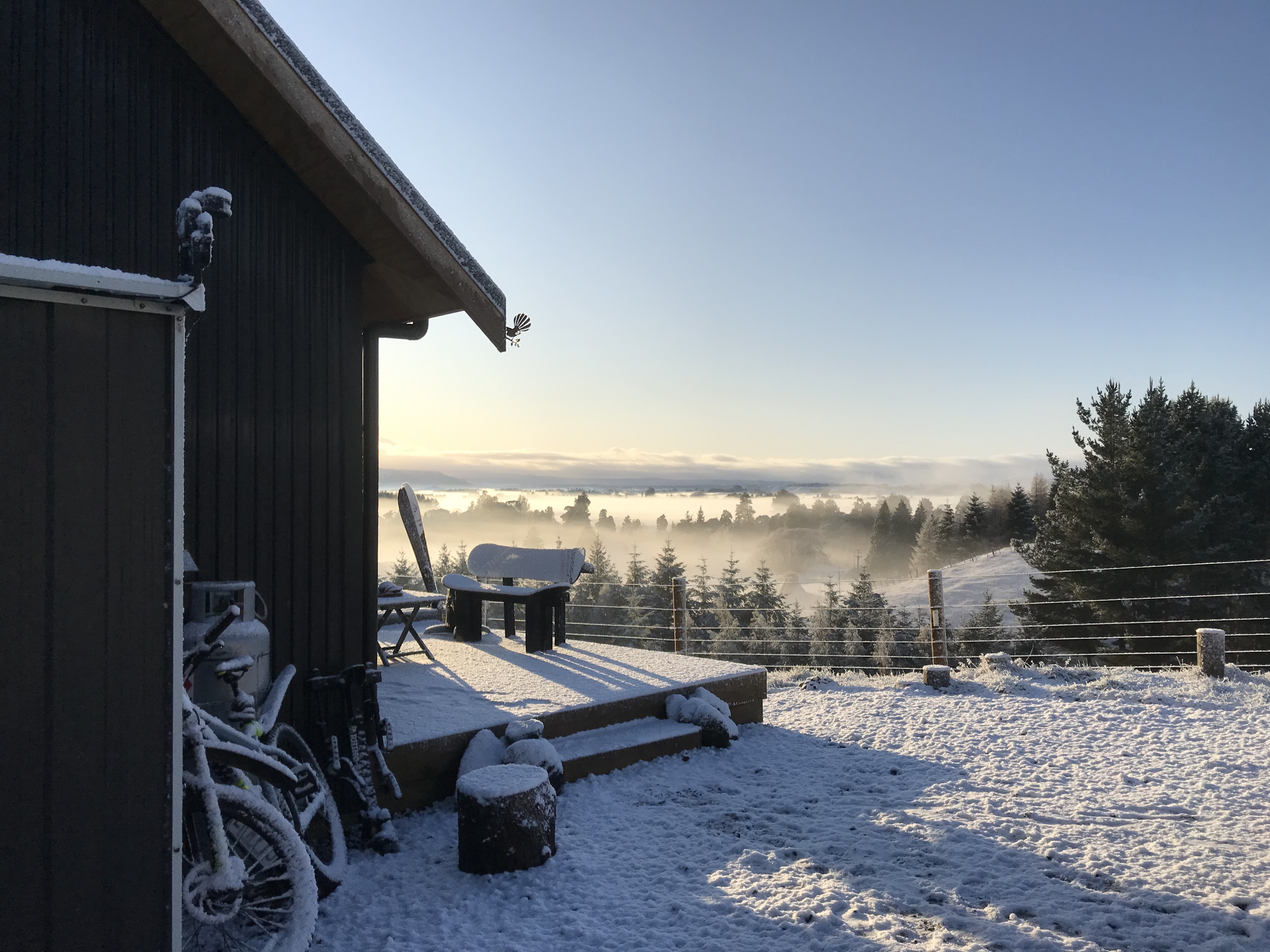 KUBO – Self Contained Hilltop Haven
Manawatu-Wanganui, Ruapehu Region
From $150 NZD / night
Gazing over the Ruapehu plateau is KUBO – a newly built little house on a hill. This is a bespoke private guest suite called "Fantail Suite". Enjoy coffee from the lounge at sunrise, relax in bed as the sun sets or stargaze from the deck on a beautiful night.
Located between Tongariro and Whanganui National Parks. A short drive to Turoa and Whakapapa ski fields yet outside the 'busyness' of ski town Ohakune. Ideal for a solo adventurer or a couple.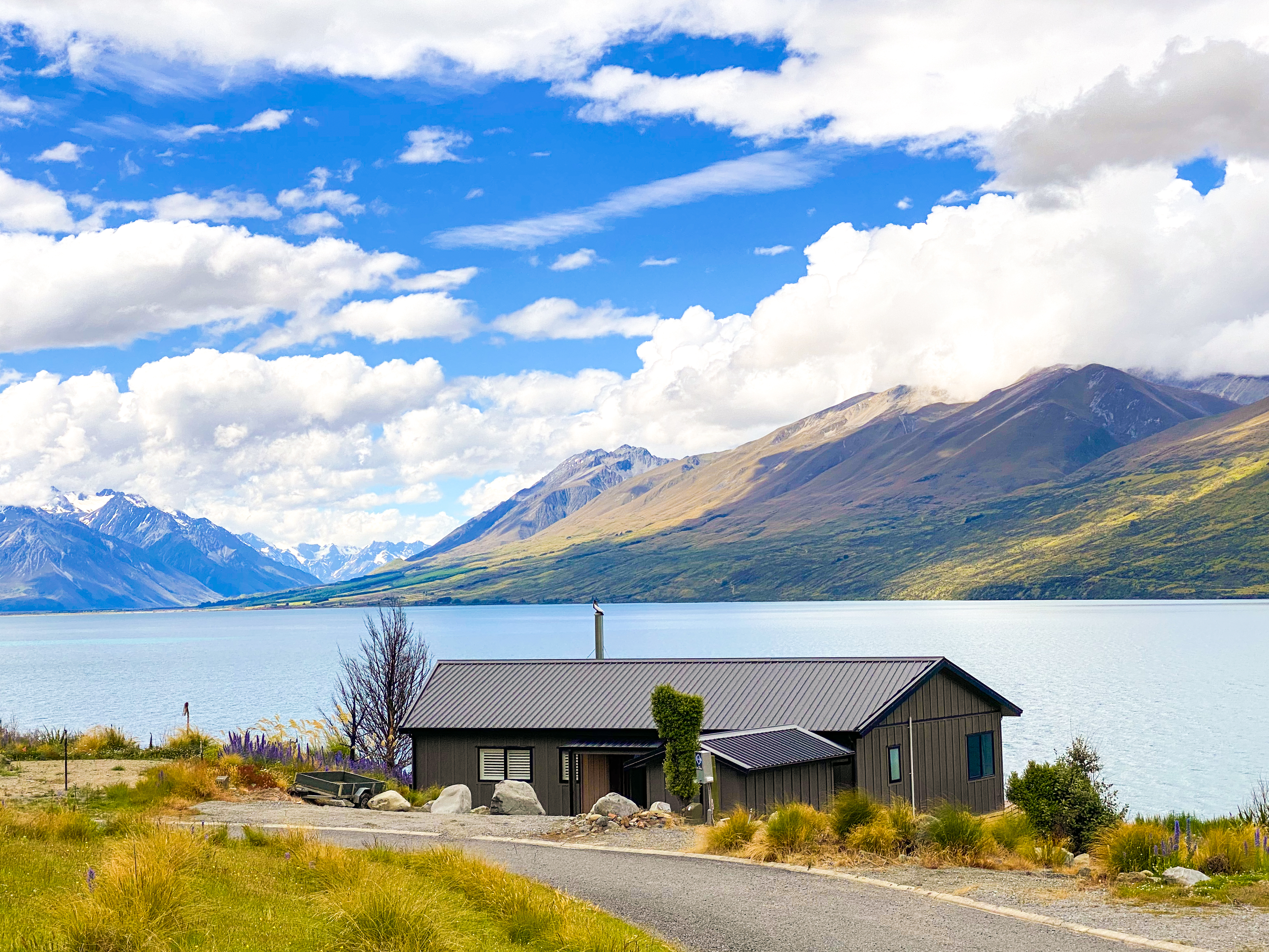 Lake Ohau Escape
Lake Ohau, Canterbury
From $392.50 NZD / night
Enjoy uninterrupted lake & mountain views in this new, cozy house on Lake Ohau. Relax by the fire and in the spa while you watch the ever-changing views & night sky. Explore the Mackenzie country with bush walks, the ski fields, the A2O cycle trail & world-class fishing. Perfect for 1 or 2 couples, there are 2 bathrooms and can sleep up to 7 with a smaller 3rd bedroom available. Enjoy the inclusions of an espresso machine, fireplace, spa pool and unlimited WIFI.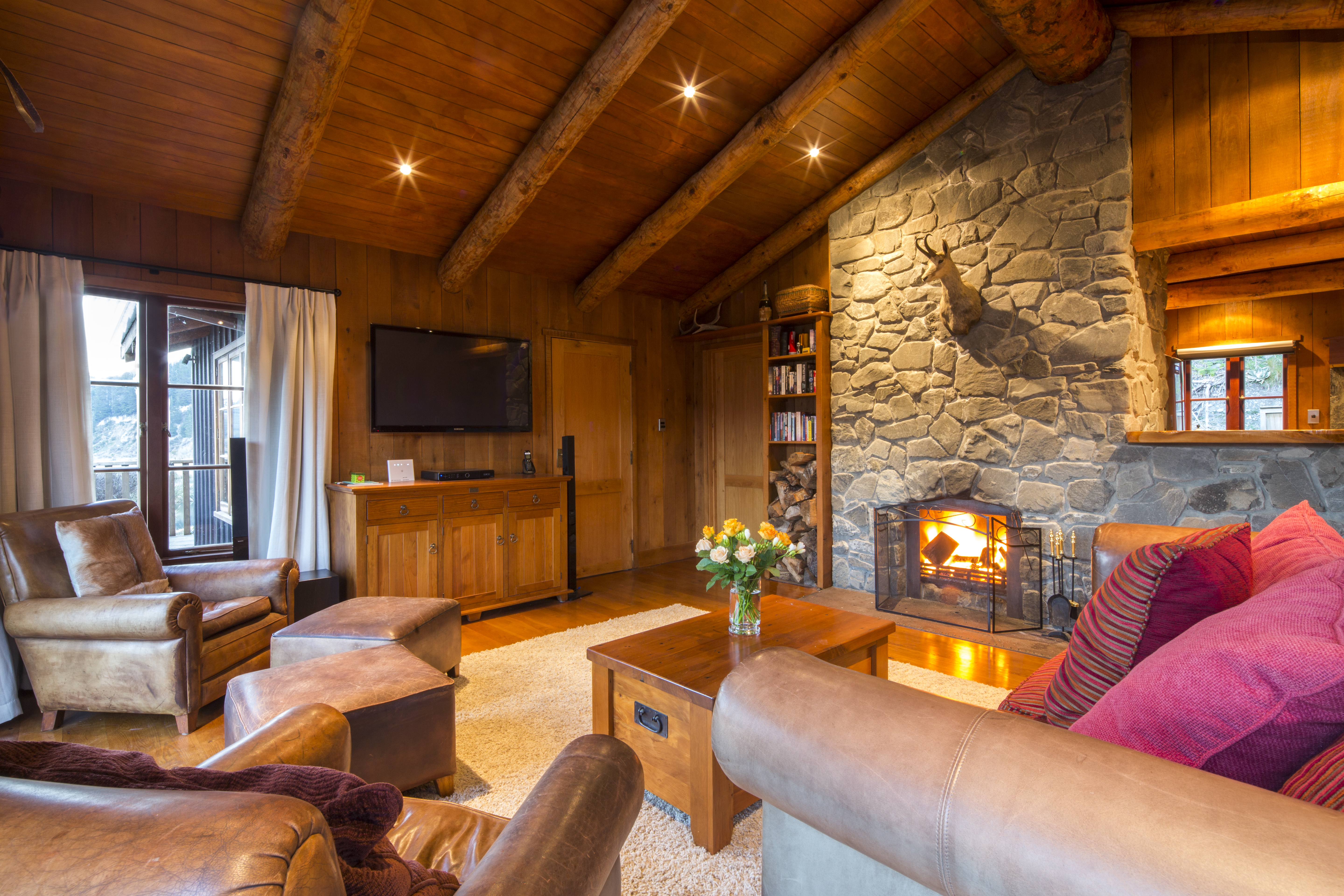 Montrose Estate
Mount Hutt, Canterbury
From $420.00 NZD / night
Set on 750 acres of prime riverfront land, Montrose Estate provides self-contained luxury accommodation. Sitting on the back of Mount Hutt – a world renowned skiing destination, it has breathtaking views of the Rakaia river, mountain ranges and has a peaceful running stream next door. "Teata" is a great space for couples, solo adventurers, and families with kids.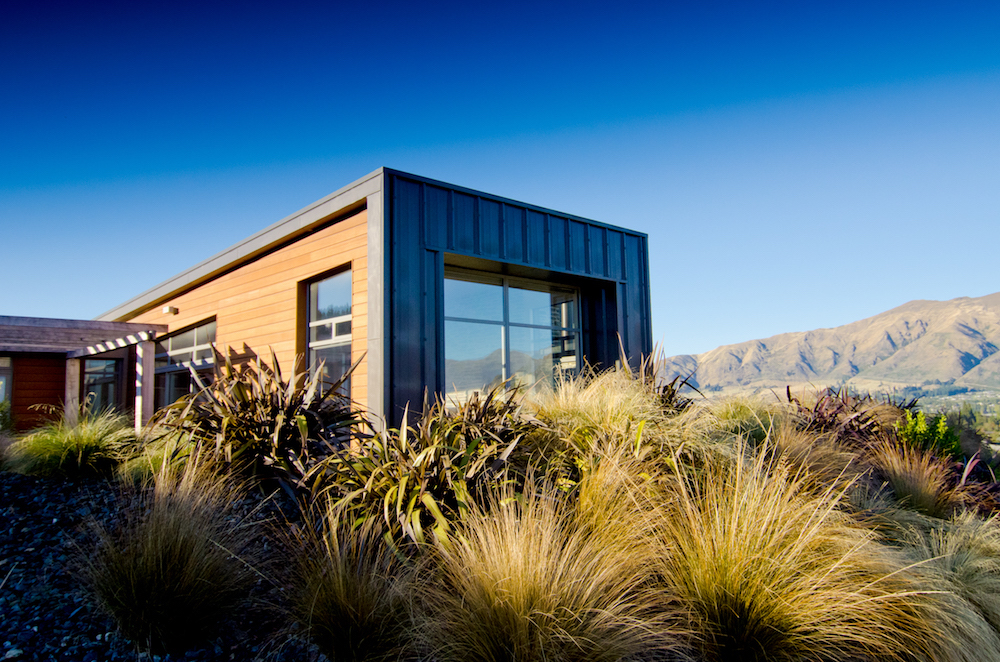 Southern Cross Lodge
Wanaka, Otago
From $914.29 NZD / night
Southern Cross Lodge is an architecturally designed luxury holiday home built, established and maintained as a "go to" for discerning families who like to relax, get activated, unwind or just revel in the natural beauty of the Southern Alps. The home offers options to ski, mountain bike, walk, trail run or just wine and wine and there is even a movie room and 2 fireplaces to ensure maximum relaxation. There are also pool and spa facilities onsite with views from every room in the house.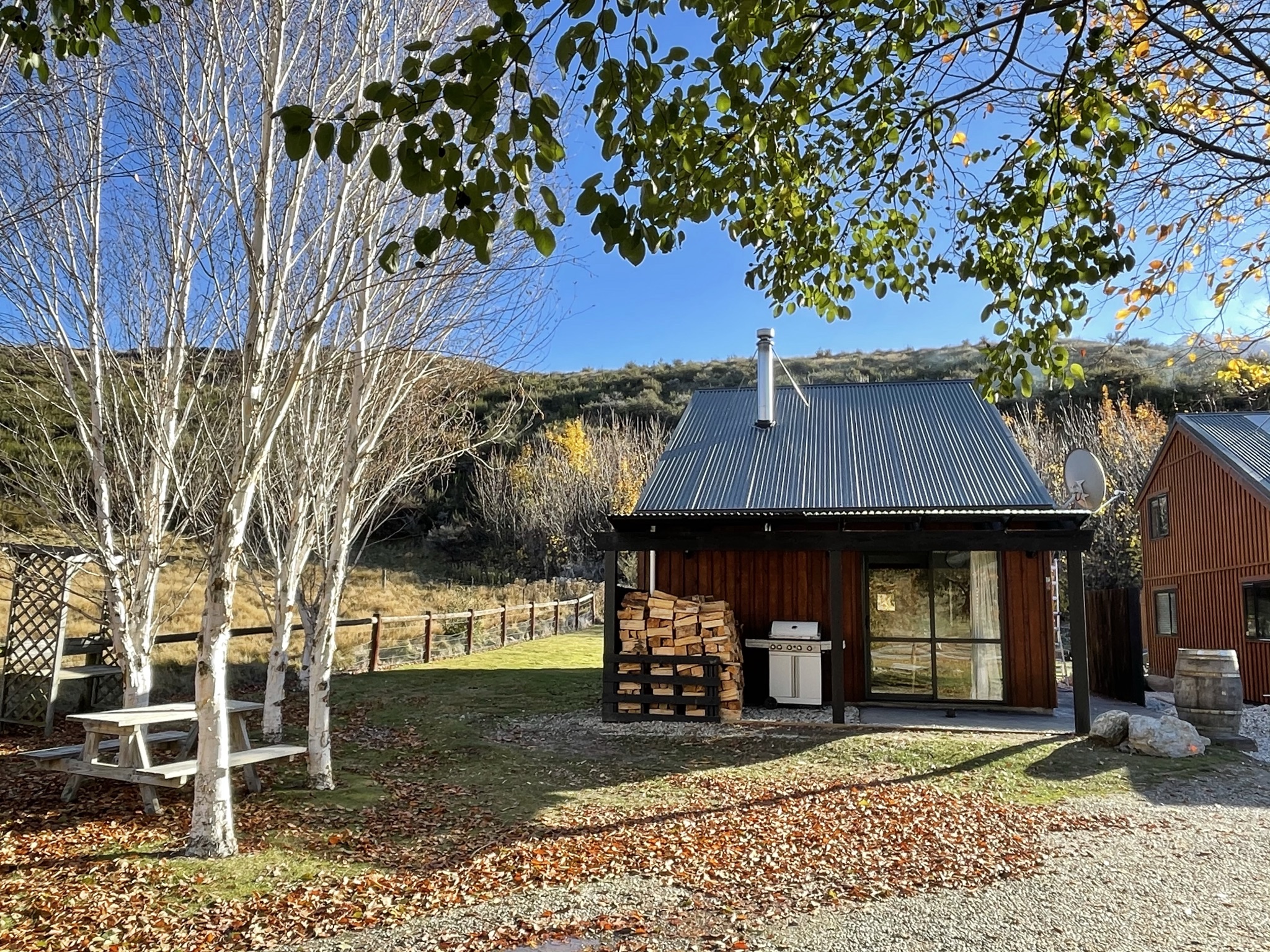 From $300.00 NZD / night
The 'Powderbowl' chalet is ideally situated in the Cardrona Valley, in close proximity to the Cardrona Ski Resort, Snow Farm & the iconic Cardrona Hotel is just 50 metres away. This luxuriously renovated board & batten chalet features an open plan layout with two bedrooms, one bathroom and a fully equipped kitchen. Double-glazing and a log burner fire ensures the entire property is warm and cozy throughout the winter, accommodating up to six people. There is also another chalet available next door to book if a larger group of up to 12 want to stay.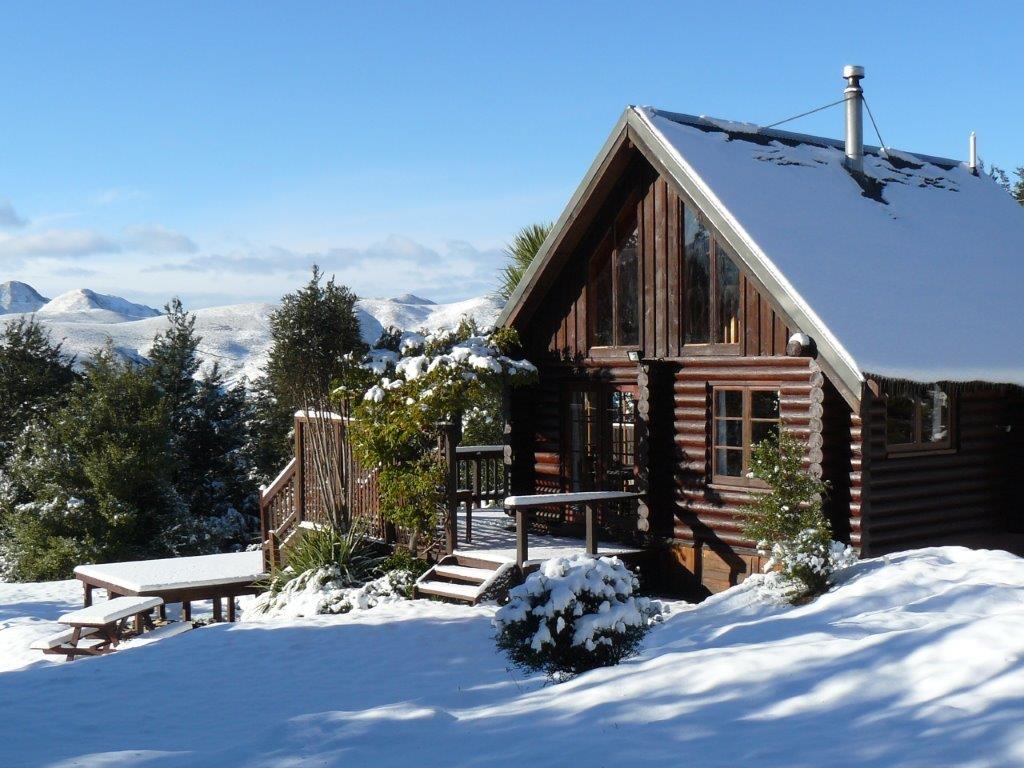 The Log Cabin
Lyford, Canterbury
From $175.00 NZD / night
A truly special romantic hideaway tucked away in native bush, where the serenity and mountain surrounds are yours to immerse in and enjoy. The log cabin enjoys all day sun and offers beautiful mountain and surrounding hilltop views. Outdoor decks provide a haven for relaxation and the opportunity of sitting under a canopy of an aged wisteria vine whilst listening to the abundant bird-life, BBQing a delightful meal, or simply taking in the solitude and the breathtakingly refreshing mountain air.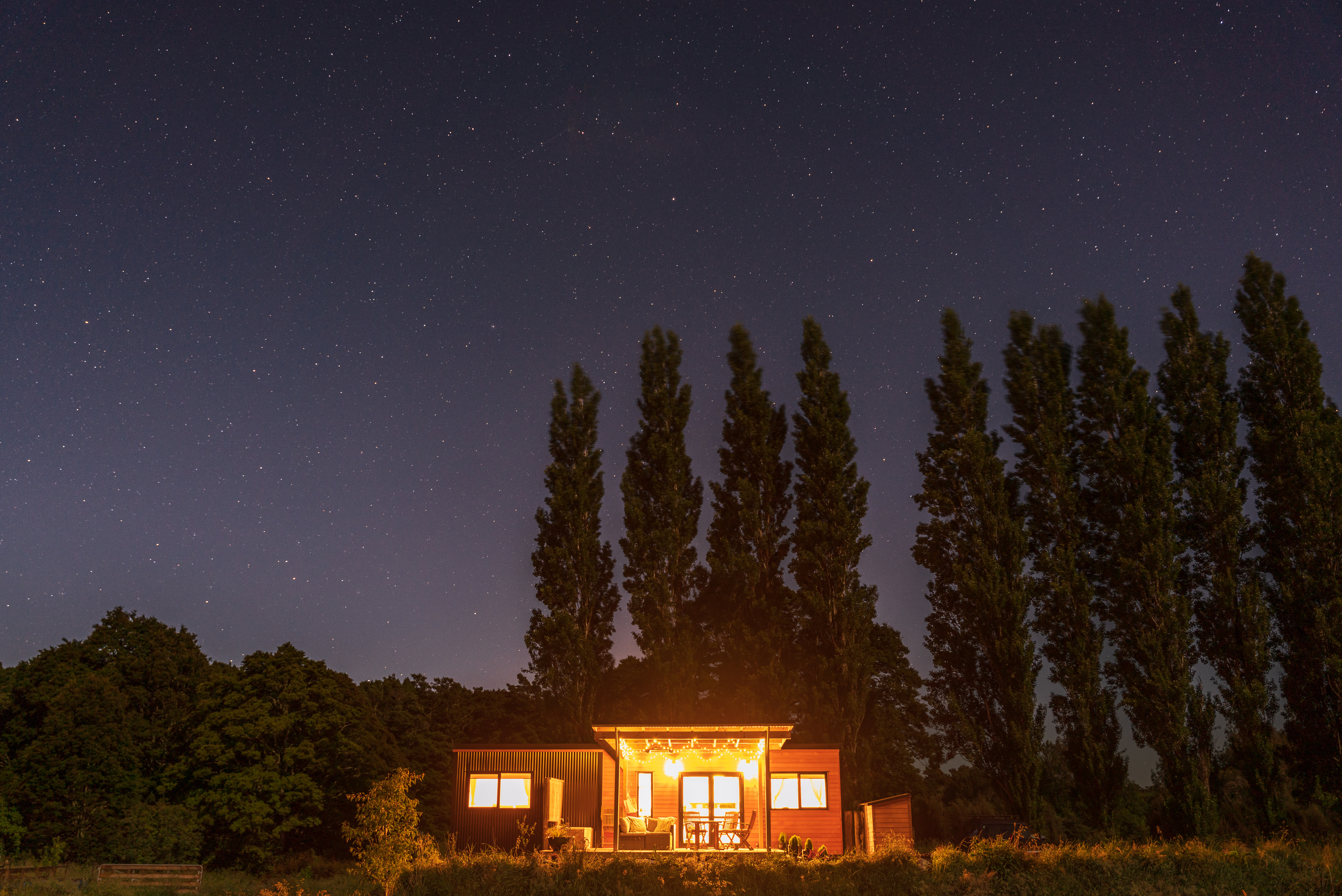 Rangataua Kowhai Tiny Home
Rangataua, Manawatu-Wanganui
From $175.00 NZD / night
Welcome to the Rangataua Kowhai Tiny Home. Come and enjoy your home away from home. Relax and enjoy a hot cup of coffee or your favourite glass of wine after a long day on the slopes, biking, walking through our native bushes or horse riding in the local forest. Kowhai Tiny home is a space to relax, get away from the hustle and bustle and wind down. The open plan living allows for intimate interaction while the French doors allow you to move into a cozy outdoor experience.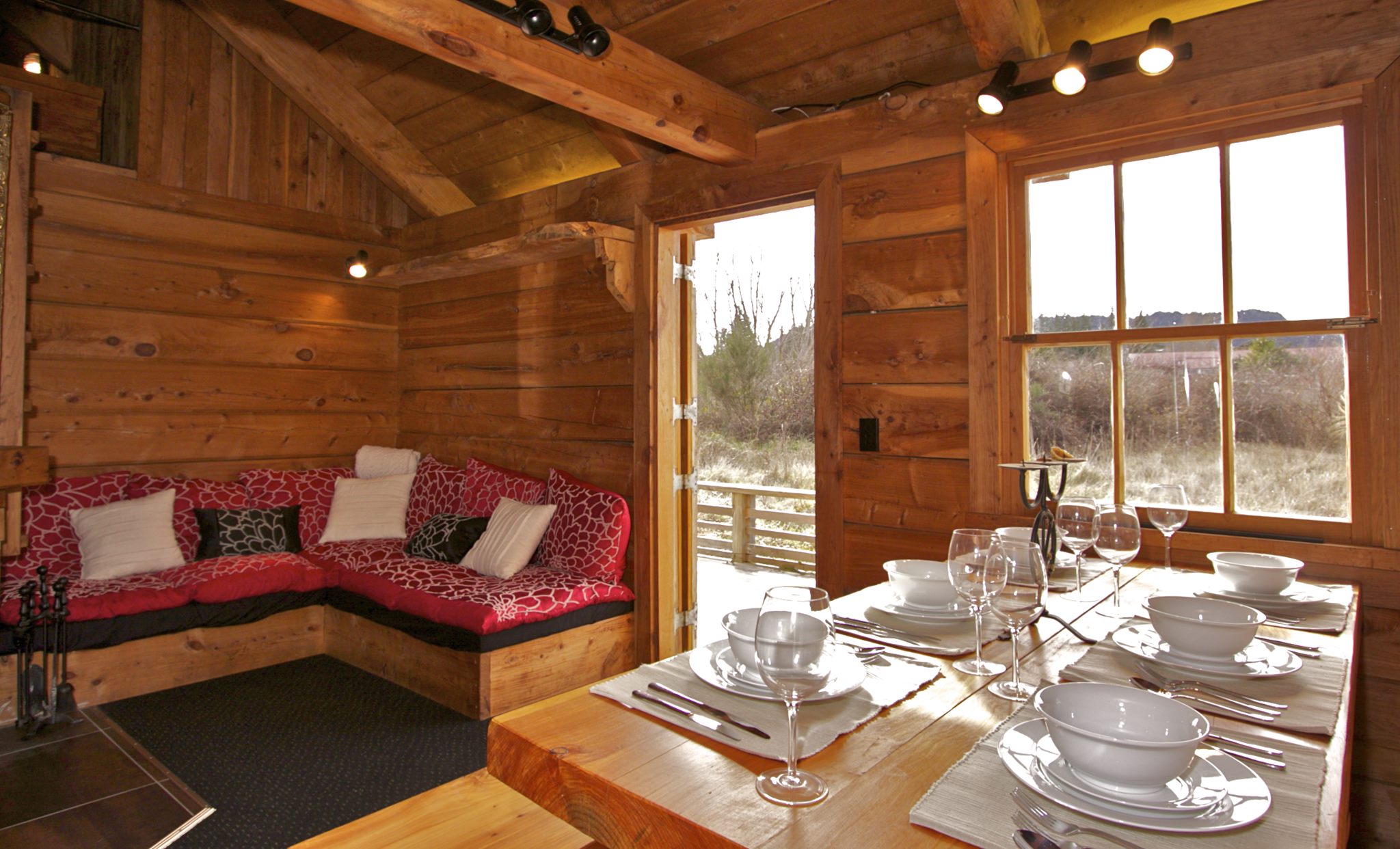 Gorgeous Log Cabin, Outdoor Bath & Mountain Views
Ohakune, Manawatu-Wanganui
From $407.00 NZD / night
Romantic Log Cabin, incredibly private and quiet, with wonderful views of Mt Ruapehu. This luxurious, super warm and fully furnished cabin with cozy fireplace is quietly tucked away and surrounded by trees and fields, with a park next door and a river running by. Its rural setting is only 600 metres to the middle of town, and features unlimited wifi and an outdoor bath.
Airbnb Categories
In May, we introduced a new way to search designed around Airbnb Categories, making it easy to discover millions of unique homes you never knew existed. When you open Airbnb, you're presented with 56 categories that organise homes based on their style, location, or proximity to a travel activity. When you search for a destination, your search results are also organised by categories that are relevant to that destination. As you view different categories, the map intelligently zooms to show you where the homes are located.
The 56 Airbnb Categories include more than 4 million unique homes that are made possible by our Hosts all around the world. Airbnb Categories organise homes by what makes them unique, which helps people discover places they wouldn't have otherwise found.