Meet Spence: hosting helped start his coffee van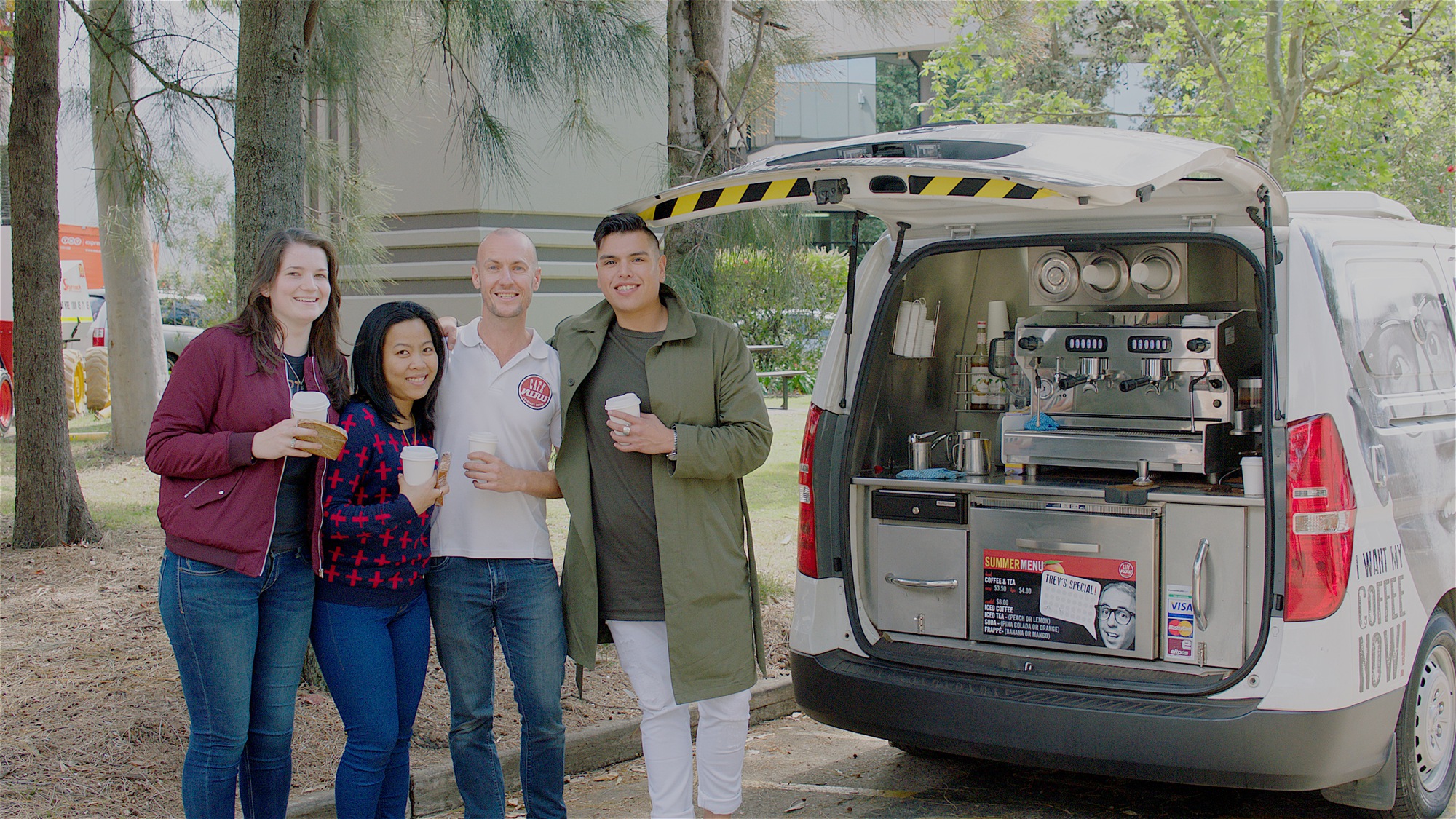 Spence loves both coffee and hosting on Airbnb. These two passions inspired him to embark on a special journey and start up his own small business. After leaving his corporate job behind, he decided to put his hosting earnings towards his business idea – the coffee van.
"The Airbnb income was vitally important to me at the first stages of the van because it allowed me to quit my job after 12 years and start a business, and within six months, I think, the business was a great success."
Spence's coffee van business is called "Cafe Now" and he spends his mornings serving delicious Double Origin coffee and local Garlo's Pies products straight from the van. He stops by his favourite neighbourhoods in Sydney, Alexandria, Mascot, and St Peters, but often ventures further out on weekends or for special events.
Spence promotes his business to his Airbnb guests to show them what great Sydney coffee is all about. On any given day, you'll find travelers and locals having a morning chat, and office workers rushing to grab their morning coffee once they hear the sound of the van's horn.
Hosting on Airbnb gave Spence the confidence and financial means to pursue his passion. When asked what drove him to leave his day job to open the coffee van, Spencer put it simply: "Airbnb gives you more, It gives you the confidence to want to get up each day and do something different."