For years, seniors (hosts and guests aged 60 and older) have been a growing and integral part of the Airbnb community. The senior host cohort on Airbnb is growing fast, earning important extra income, and continuing to be the most-loved of any age group. In addition to hosting, seniors are a burgeoning portion of Airbnb's guest community, using the power of the platform to go beyond traditional tourist districts and experience local, authentic neighbourhoods.
New Zealand's Active Senior Guests and Trending Destinations
Globally, senior guests are now the fastest-growing of any age group on Airbnb, with the number of seniors who have booked on the platform growing 66% in the past year. Across New Zealand, the number of seniors who have booked on Airbnb grew more than 73% in the past year.
In fact, New Zealand seniors are the world's most active on Airbnb, topping the the list of countries with the highest proportion of senior guests on Airbnb, even beating their Aussie counterparts across the ditch. Countries with the highest proportion of over 60s travelling on Airbnb*:
New Zealand

Australia

Denmark

US

Canada

Iceland

Netherlands

Israel

UK

South Africa
*Minimum 1000 guests
And it seems senior travellers are flocking to New Zealand for their getaways. Some of the trending destinations in New Zealand** include:
Kaikoura, Canterbury, NZ – 167%

Lake Tekapo, Canterbury, NZ – 120%

Richmond, Tasman, NZ – 115%

Hanmer Springs, Canterbury, NZ – 109%

Invercargill, Southland, NZ – 108%

Fairlie, Canterbury, NZ – 98%

Palmerston North, Manawatu-Wanganui, NZ – 79%

Timaru, Canterbury, NZ – 77%

Whakatane, Bay of Plenty, NZ – 75%

Oamaru, Otago, NZ – 74%
**Defined as the cities with greatest YoY increase in # of bookings by senior guests for 2018 travel compared to 2017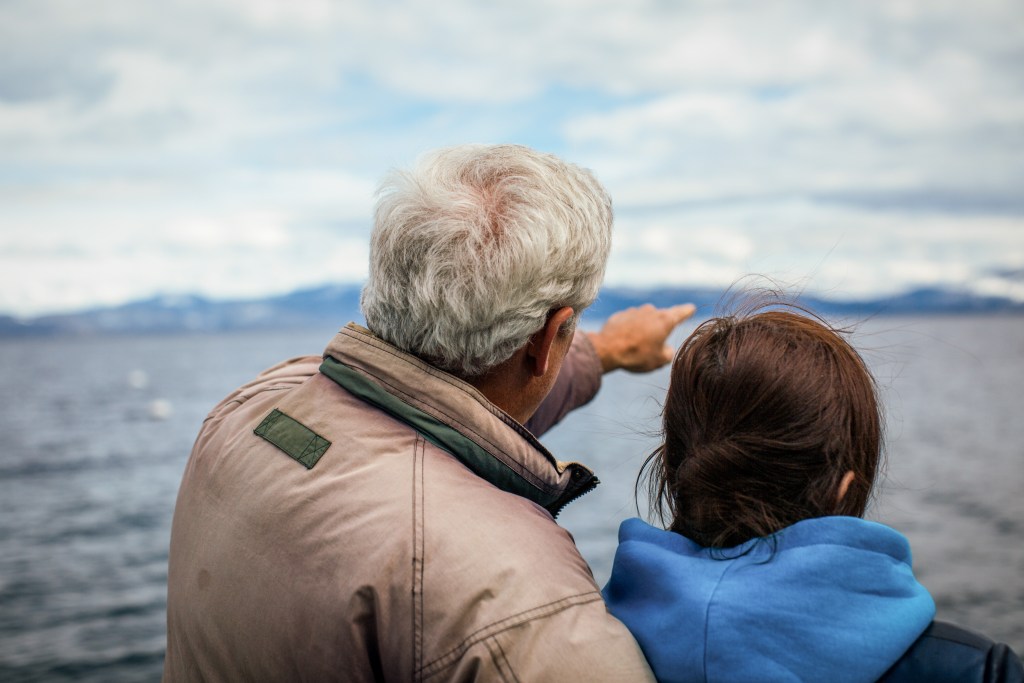 Globally, senior hosts are the fastest-growing of any age group of hosts on Airbnb, and there are now over 400,000 senior hosts on Airbnb worldwide. In 2017, seniors hosts around the world earned over $2 billion (USD), hosted over 13.5 million guest arrivals at their listings, and welcomed travellers from over 150 countries.
"I've been hosting on Airbnb for about a year and just love it. It's easy to do and I really enjoy meeting people, young and old, from all around the world and from all walks of life. Hosting on Airbnb keeps me 'on the ball' and makes my 'retirement' fun!"

Delwyn, Airbnb Host, Auckland
In New Zealand, there are more than 6900 senior hosts on Airbnb, a year on year increase of more than 23%, earning more than $45 million (NZD) in the past year. In 2017, New Zealand senior hosts welcomed over 318,000 guest arrivals at their listings and ranked among the most loved hosts in the world. Senior hosts are the best-rated host age group in New Zealand with more than 89% of reviews of senior hosts receiving five stars.
"With their renowned welcoming hospitality and as avid world travellers, it's not surprising that seniors across New Zealand are embracing the home-sharing community. As the travel industry continues to grow, Airbnb promotes tourism that is local, authentic, diverse, inclusive, and sustainable, creating new economic opportunities for hosts in the homes and communities where they live."

Sam McDonagh, Airbnb Country Manager, Australia and New Zealand
Seniors are also at the forefront of a growing trend in Airbnb bookings: multi-generational family travel, where the booking guest is a senior travelling with children or an infant. In contrast to other accommodation options, Airbnb homes often provide amenities that make them ideal for family getaways: kitchens, shared dining spaces, and individual bedrooms and bathrooms. This is an accelerating trend on Airbnb: multigenerational family travel bookings have grown 75% in the past year. And in 2018, over half of these multi-generational bookings have been by first-time bookers new to the Airbnb community.