North Hobart Merchant Walk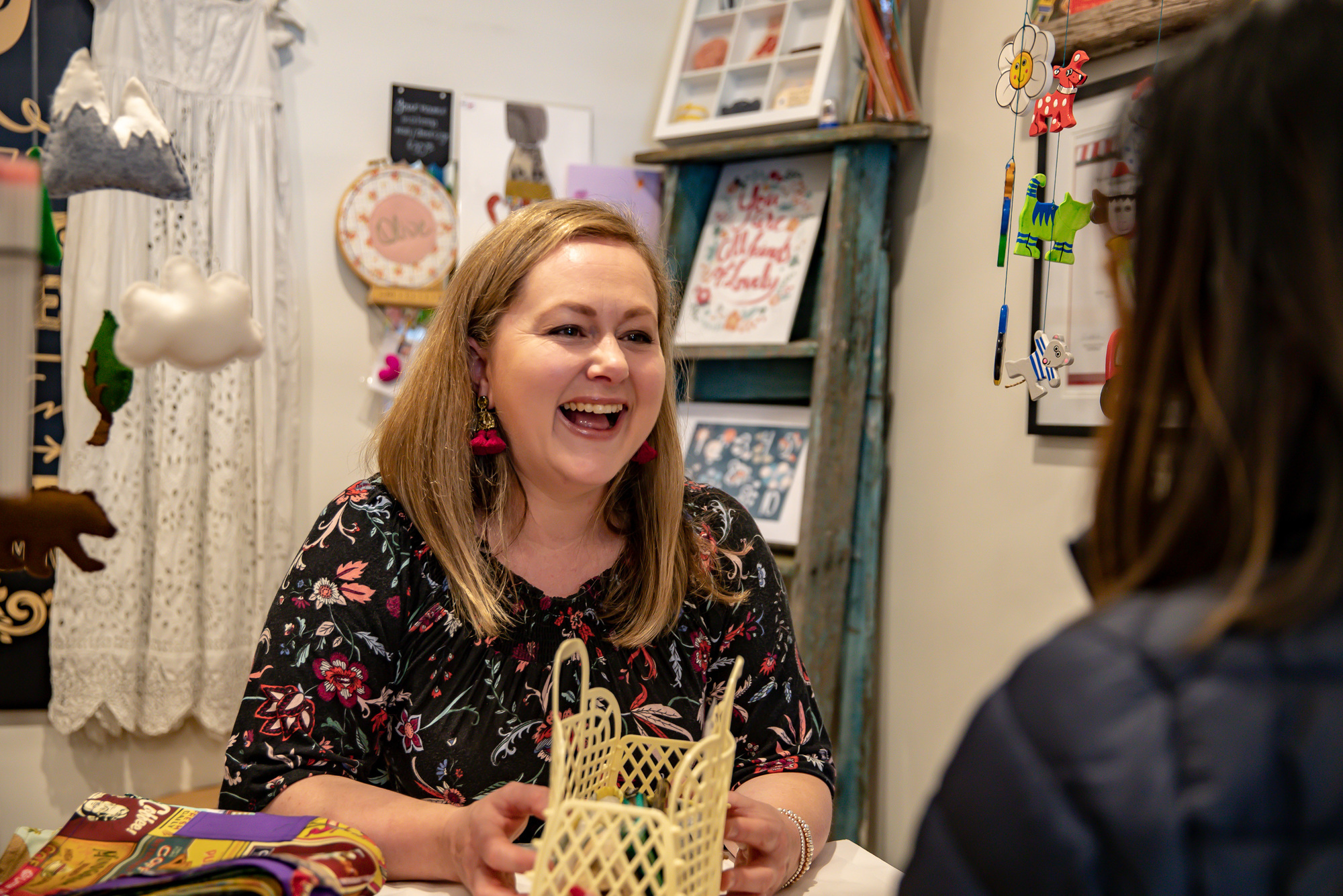 To support healthy tourism in Tasmania, Hobart Home Sharing Club leaders joined local shop owners on Elizabeth street in North Hobart, also known as "NoHo" for an Airbnb merchant walk. Merchant walks encourage hosts to become advocates for the small business community recommending them to guests. Check out the small businesses featured.
Katinka Challen,  owner Lily and Dot
Katinka Challen, owner of popular local gift shop 'Lily and Dot', which carries 90% of Tasmanian made gifts, art and clothing (and is an Airbnb Host Recommended Shop) paved the way for a one kilometre walk to various shops and cafe highlights across North Hobart.
The first stop was the new architecturally awarded building, Shambles Brewery. Here, hosts were welcomed by  Cornel Lanculovici owner and former science teacher, for a private, behind-the-scenes tour about what made his beer so special.
Airbnb hosts with Cornel Lanculovici, owner Shambles Brewery. 
After Shambles, hosts strolled further along Elizabeth Street to have a morning coffee at Sweet Sassafras Cafe, which has not only locally sourced produce, organic coffee and ethical wares but it is also run by business partners Maya and Isis who are passionate about sustainability.They seek to reduce waste by providing cloth napkins, reusable straws and provide a ten percent discount for bringing your own reusable takeaway coffee cup!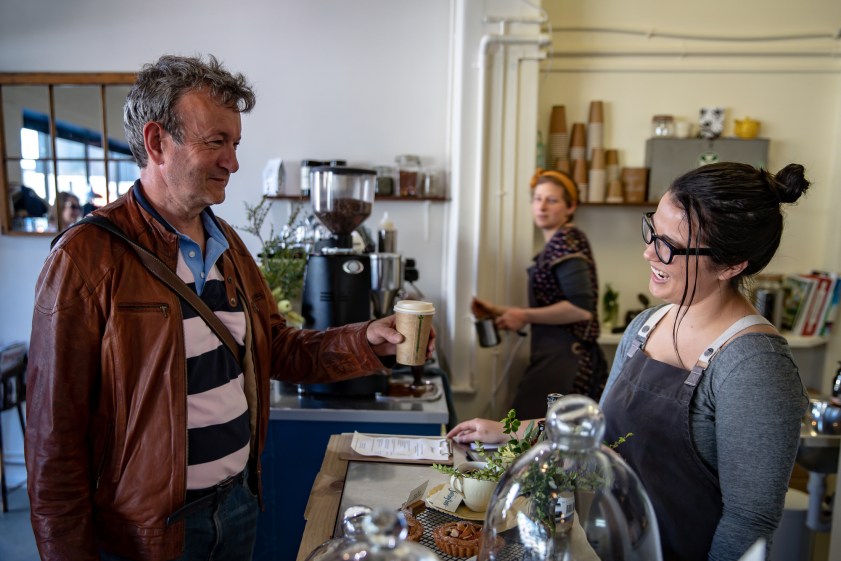 Hobart Home Sharing Club Leader, Peter at Sweet Sassafras Cafe
From there, hosts kicked on to Popcorn St. to take a look at funky and fun homewares, and ending the walk at the newly renovated State Cinema Bookstore which is a great place to discover a new book to read or just to hang out.
This is the second merchant walk in Hobart in 2018. According to Deloitte Access Economics Economic effects of Airbnb in Australia report, in one year, guests using Airbnb spent $86 million in Tasmania. The average Airbnb guest spent more than $267 per day in Tasmania on things like, food services, shopping and leisure.