NSW host named among the world's top Superhosts
This month marks the fifth anniversary of Airbnb's Superhost program, a program that celebrates and rewards Airbnb's top-rated and most experienced hosts. Superhosts are measured by a number of criteria such as a 4.8 or higher average overall rating, a less than 1% cancellation rate, a 90% response rate and having hosted at least 10 stays in the past year. We're celebrating this important milestone by putting the spotlight on a few of the many incredible hosts who have achieved Superhost status again and again. Believe it or not, over 3,000 hosts have managed to earn Superhost status for all 20 consecutive quarters since the start of the program in 2014!
Globally, there are currently 804,000 Superhosts with 25 per cent of all Superhosts based in the US. In Australia today, there are 32,000 Superhosts, with an average age of 51. Sixty-nine percent of Superhosts in Australia today are females, which includes Larrelle from Huskisson on the South Coast of New South Wales. She's one of our top hosts globally, having earned Superhost status 20-terms running at her beautiful farm-stay on the NSW South Coast.
Despite being self-described introverts, Larrelle and her husband decided to embrace Airbnb hosting by sharing the spacious guest cottage on their 20-acre farm just outside the popular beach town of Huskisson, Australia. "I think it's come quite naturally, which is a surprise to me, being a private person who's more drawn to animals, but I really enjoy meeting people, hearing about their adventures and sharing what we have here," Larrelle says. "I love seeing the joy on people's faces when they interact with my family and my animals."
Guests share the property with three horses and a troop of wild kangaroos. "It's very rewarding to me, especially to see how children react, coming from homes where they don't have a dog, let alone horses and kangaroos," she says. Larelle credits her 20-term Superhost status with the fact that she provides her guests a thoughtfully appointed space removed just enough from the hustle and bustle of her local area's attractions. She also provides unique opportunities to slow down, connect with nature and participate in as much or as little farm life as they're interested in.
"We've got a lot of guests that will come out and feed the animals with me or help to brush the horses," she says. "And guests will wake up to kangaroos bouncing around right outside their window. You can't get that everywhere."
Larrelle shares her top 5 tips for first-time hosts:
1. Create a unique and personalised experience – from a map of the local area with dining recommendations to simply having a loaf of bread available on arrival, it's often the simple things that keep guests coming back.
2. Create a welcoming space – it may sound simple, but it's absolutely vital in creating the perfect space for your guests. Ensuring your home is welcoming, clean and homely for every guest instantly creates a comfortable environment and positive experience.
3. Get the basics – having a well-stocked cupboard with all of the basics often makes a world of difference, especially for those who have travelled far to your home.
4. Be available and flexible – it's important to remember that guests may have little to no knowledge about your home and the local area, so it is essential to be available – whether it be in person, over the phone or via Airbnb's messaging service. I try to meet the guest in person when they arrive to gauge how much interaction they'd like.
5. Take on feedback – genuine reviews are the foundations of a community like Airbnb and are valuable to all hosts. There's always something to improve on – never take things personally, it's the only way you'll learn.
Here are four other 20-term Superhosts from across the globe who share their stories and unique approaches to hosting.
Vicky, Penzance, UK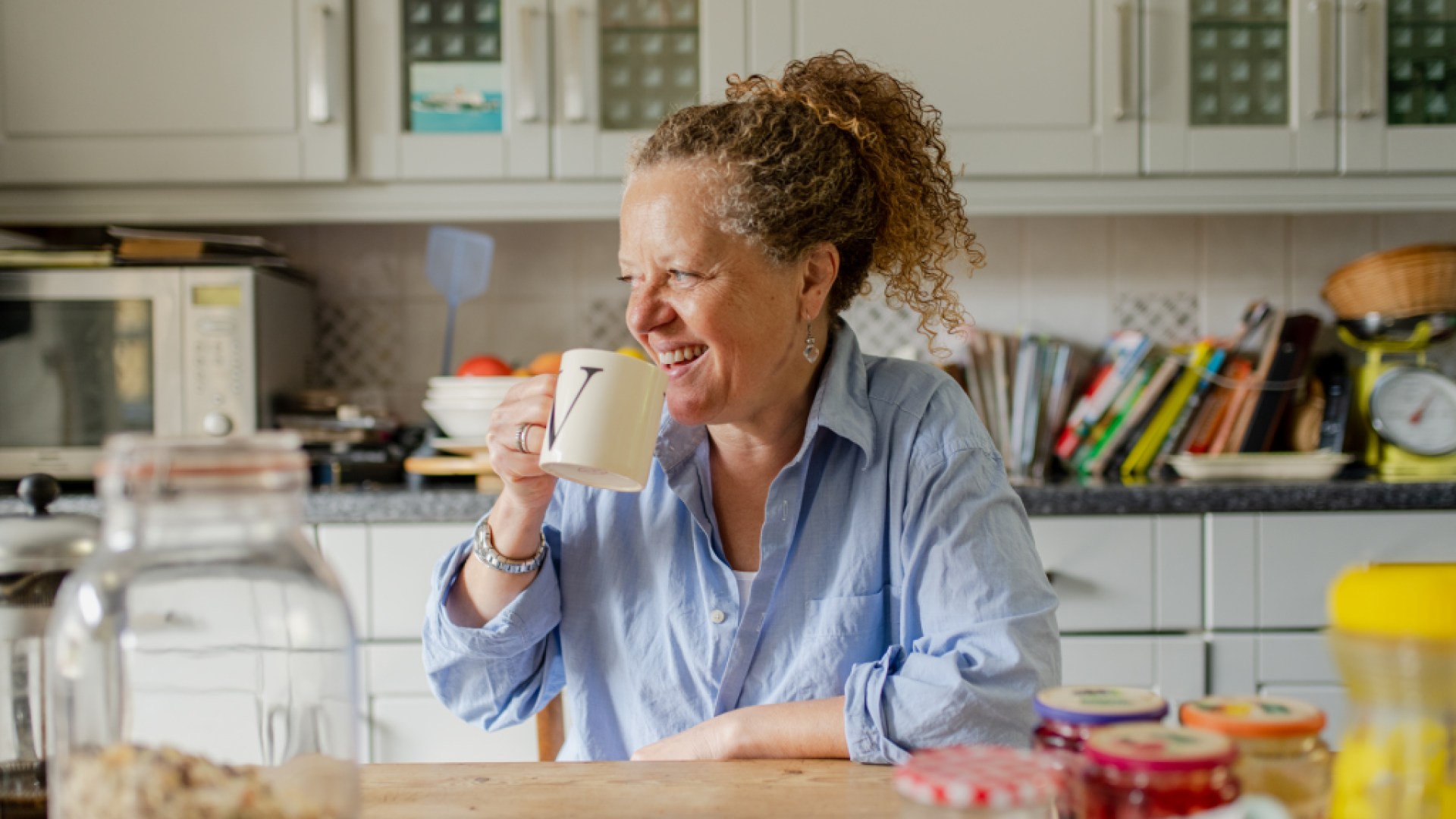 In 2006, Vicky and her partner Joe moved from London to Penzance, on the rugged Cornwall coast of Great Britain, to fulfill their dream of starting a recording studio and indie music label near the sea. The couple purchased a stunning Victorian stone home and furnished it with antique furniture, instruments and knick-knacks that express their unique style and creativity. Once they realised how much they enjoyed opening their home to the musicians they were working with, they decided to keep the good thing going by becoming Airbnb hosts.
Vicky believes she's achieved Superhost status 20 terms running thanks to her love of showing guests the beauty of the place she now calls home. When interested, some guests have had the unique experience of exploring the recording studio and potentially meeting the artists working there (some of whom tour internationally and have become quite well-known). But above all, she enjoys sharing her hospitality and connecting personally with her guests.
"I make a lovely, healthy breakfast and chat with them about their lives and make recommendations if they want them," she says. "And sometimes there's a natural connection. I mean, we have had two hour breakfasts and then guests realise they're actually here to explore Cornwall!"
Daisuke & Hila, Fujieda, Japan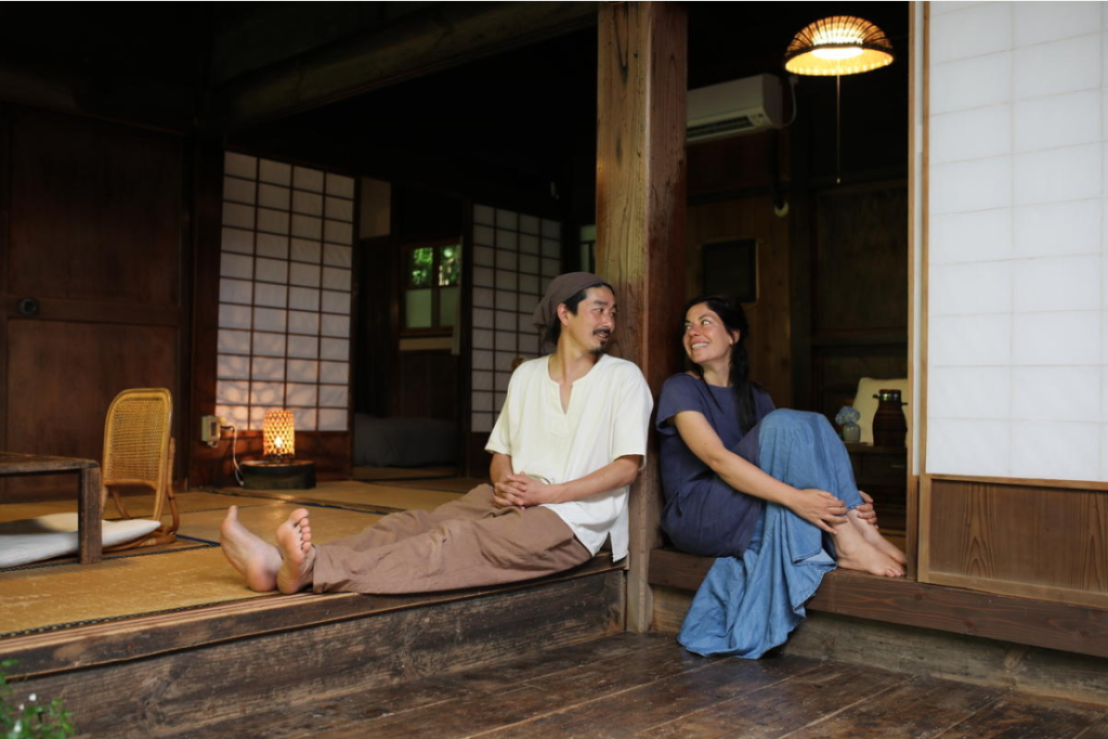 Daisuke and Hila dreamt of owning a historic home in one of the breathtaking rural villages near Fujieda, Japan where they could host travellers and introduce them to the region's culture. But traditionally, homes are passed down for generations, so they knew it would be difficult to find one they could buy. When they finally located the 96-year-old traditional house where they now host guests from all over the world, it was in grave disrepair. They painstakingly renovated it and transformed it into a base for exploring the countryside and introducing guests to aspects of Japan they'd never be able to experience without a local guide.
Since the start of the Superhost program, the couple have earned their status as guest favourites for their personalised and unique hospitality. "A week before guests arrive we communicate with them to get some idea of what they want to do," Daisuke says. "And then we pick them up from the nearest train station and show some things on the way to our home — the rice fields, the bamboo forest, the green tea fields, the village… it's a good opportunity to make the first connection."
"Then we stop at a grocery store and help them buy food because of course everything is in Japanese," Hila adds. "And most guests like to have dinner prepared by us."
In addition to hosting, Daisuke and Hila farm bamboo, which is used by local artisans to create traditional goods like woven baskets, lampshades, and bags. Guests can experience the bamboo harvest or join a Bamboo weaving workshop with Daisuke. It's an opportunity not only to share the culture they love, but also a beautiful opportunity for the local villagers to experience new people from around the world.
"You know, with some people you really connect. One guest gave me tea they brought from home and said, 'It's our 32nd Airbnb and we've never experienced such amazing hospitality," Hila says. "And I just started to cry. I was so happy and embarrassed."
Younghee, Gwanju-si, South Korea
When visual artist Younghee and her husband Dongwook moved back to Korea after raising their children in the U.S. and Japan, they decided to build a one-of-a-kind modern home that expressed their artistic vision—The Lemon House, which boasts an art gallery, expansive views of the Gwanju-si countryside, and a distinctive lemon-shaped window in the top floor suite. "Lemons are a motif I often use in my art," Younghee says. "It's light-hearted, and my grandchildren have enjoyed playing here."
Younghee and Dongwook credit their experience living abroad with giving them the courage to try Airbnb hosting and they've experienced great success as Superhosts for 20 successive quarters. "My husband and I had a simple life," Younghee says. "We thought it was an exciting idea to meet people from different professions and even from different generations. I thought it would be a wonderful opportunity for me to share my life experiences and encourage others to pursue their dreams as well."
Younghee's hosting routine includes decorating the house with fresh wildflowers, preparing a delicious breakfast each morning and helping her guests experience the local culture and environment in whatever ways they enjoy. Some of her guests mention in reviews that she and her husband took them grocery shopping, showed them around a museum, or even guided them on hikes. "For me, it's not just about offering accommodations," Younghee says, "it's a cultural exchange. We think of hosting as a service to others, which also heals us emotionally in return."
Nalin, New Delhi, India
During the process of traveling around 45 countries for his job as a software developer, Nalin grew tired of cookie-cutter corporate hotels and started staying in Airbnbs to get experiences that felt more like home. He met so many interesting people along the way that he decided to return the favor by hosting travellers in his native New Delhi. "As I started hosting, I became more passionate about it," he says. "At my core, I'm a wanderer myself. And through hosting and travelling I now have a friendly connection in almost every major city around the world."
Nalin has attained Superhost status for 20 consecutive quarters, an accomplishment he says is due to his desire to connect with guests and show them the best possible hospitality. "I want guests to feel that even if they're staying for just five days that this is their home," he says. "You are not some outsider who has booked this place—you just belong here."
Nalin's Airbnb hosting has grown from his original unit to eight apartments that he personally manages, offering each guest amenities like fresh flowers and an Amazon Echo, as well as whatever level of guidance and interaction they prefer. "I always like to meet guests during their stay, and help them navigate the city based on what they like," he says. "I tell them, 'If you are out in the city and need a recommendation for a place to eat or someone to share a meal with, call me.' It's important to make guests feel like part of my family."