Securing the future of sustainable tourism in Aotearoa | New Zealand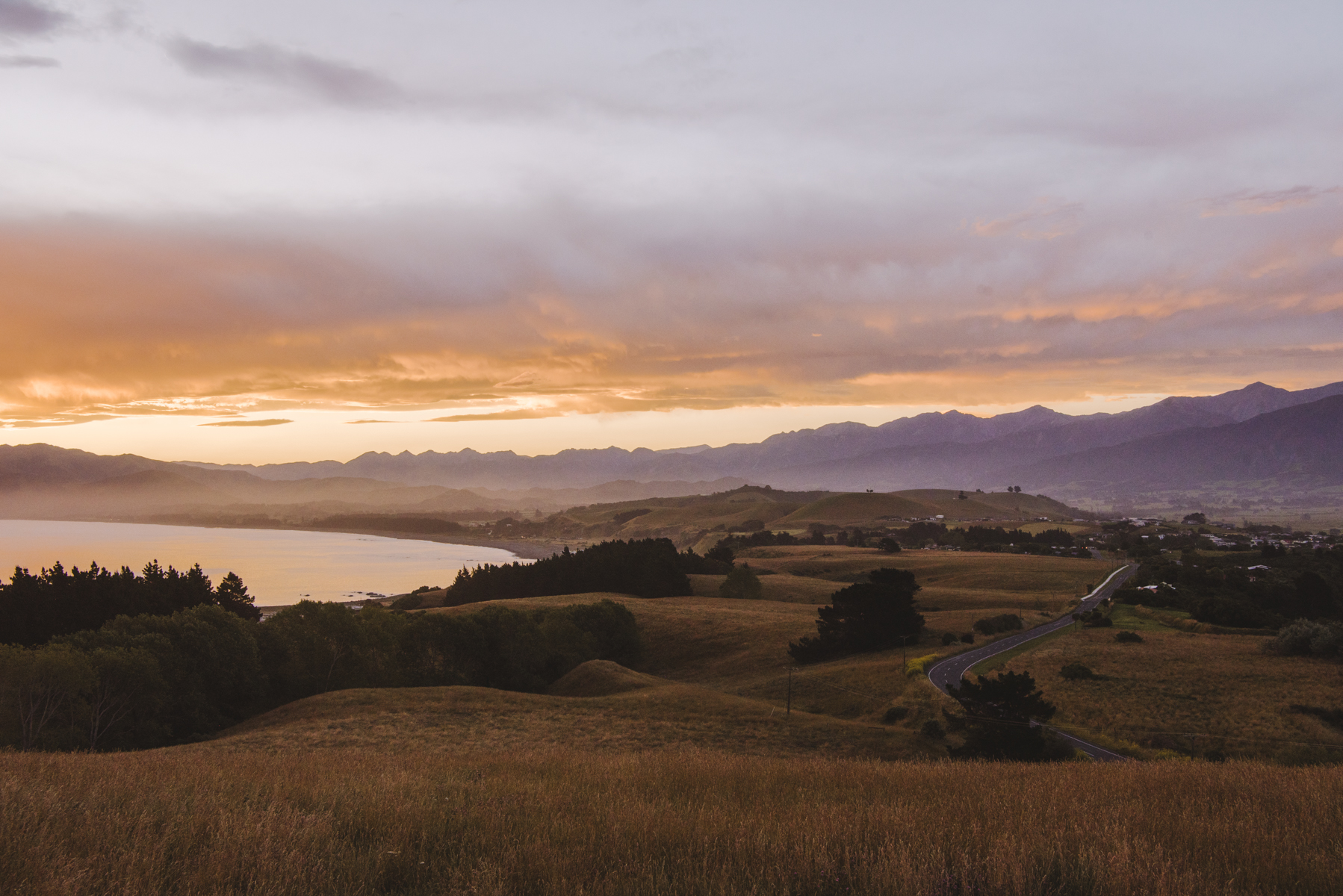 Airbnb is proud to release a toolkit for a national short-term rental accommodation (STRA) framework in Aotearoa | New Zealand to help secure the future of sustainable tourism.
Whilst STRA has a long history in Aotearoa | New Zealand, there is no denying that new technology has allowed more people than ever to participate in the home sharing economy.
The Airbnb community makes a significant contribution to local communities throughout New Zealand. The latest research shows that in 2017, Airbnb guests spent $781.4 million in local small businesses, with approximately two-thirds of economic activity occurring outside Auckland – spreading the economic benefit across New Zealand's regions. This guest expenditure contributed $660 million to the nation's GDP and supported over 6,000 jobs. Home sharing is a popular choice for local travellers, with Kiwis accounting for more than an estimated 1.2 million guests on Airbnb travelling within New Zealand in 2019 alone. Our community of hosts earn up to 97 cents in the dollar on the nightly rate, and represent local Kiwis using our platform as an economic lifeline to supplement their income, hospitality entrepreneurs creating new businesses to grow the sharing economy, and boutique hoteliers who list their inventory with Airbnb.
We acknowledge however, the challenges regulators and policy makers face in responding to this new economic activity. It is clear from discussions Airbnb has had with Councils across the country that applying old 20th century rules to regulate this 21st century phenomenon is impractical.
Airbnb's message is clear – we want to be a responsible partner to governments and communities to create best-practice regulatory frameworks that are fit for purpose in the 21st century.
We believe that the advent of home sharing via a digital platform necessitates new rules and tools to help ensure this valuable contributor to the economy is also working for all stakeholders. Indeed, we believe in a win-win-win scenario where our hosts are economically empowered to earn extra income, guests can access affordable travel that allows them to step off the beaten path and experience New Zealand in new ways, and communities are strengthened by the kind of sustainable, healthy tourism that benefits everyone.
Regulatory principles for home sharing in Aotearoa | New Zealand
Airbnb is committed to working with the Government and Councils throughout New Zealand to regulate STRA and find world-leading policy solutions that deliver positive outcomes for local jobs, the broader economy and a diverse group of stakeholders.
We are proud to share the following principles to inform the discussion on a best-practice regulatory framework for STRA in New Zealand. Each of these principles are designed to work together through a whole-of-government approach – rather than implemented in isolation – to create a regulatory framework that is greater than the sum of its parts and which will help unlock New Zealand's economic potential. As such, these proposals should be viewed as a complete package, rather than a menu of options.
1. Tough but fair code of conduct
Overwhelmingly, the vast majority of Airbnb hosts and guests experience safe and enjoyable stays. New Zealand is home to some of the most hospitable hosts in the world, with an average host rating of 4.8 out of 5 and with one in three hosts being Superhosts in 2019. Incidences of bad behaviour are extremely rare, with less than 99.95% of trips on Airbnb having no safety-related issue reported by a host or guest.
With that said, communities need to have faith that if something does go wrong, there is a way to have their voice heard and swift action will be taken against those who disturb neighbours and violate the trust of the Airbnb community. Airbnb enforces strict policies that include the removal of anyone who engages in bad behaviour from our platform.
However, there is more that can be done.
Airbnb calls for the creation of an industry-wide mandatory "three-strikes" Code of Conduct. The Code would:
Protect neighbourhood and community amenity by addressing the rare and isolated incidences of anti-social behaviour that do occur across platforms;
Allow for the banning of listings, guests and hosts that egregiously violate the Code; and
Support responsible home sharing and allow the industry to grow sustainably.
2. A sliding scale of regulation
STRA activity requires a sliding scale of regulation which recognises the different way in which hosts share their homes.
The majority of hosts on Airbnb in New Zealand are everyday people occasionally using the home in which they live to more fully leverage what is typically their greatest expense in order to generate supplemental income. Baches, cribs, and holiday homes are an integral and iconic part of New Zealand's cultural and social history. The rise of online platforms is an extension of this, opening up new opportunities for local Kiwis to have more choice when it comes to how and where they holiday.
Airbnb proposes that home-sharing of a host's primary home should be covered by a national "home-sharing exemption", which establishes STRA as an ancillary use of a dwelling with no restrictions, and which requires no additional planning permission, such as development approval, registration, or a permit.
For non-primary homes, such as a holiday home, Airbnb calls for:
A national standard approach for defining STRA activity in a non-primary home as ancillary use with streamlined safety benchmarks;
A toolkit for local councils, based on achieving objective policy goals, to set thresholds, if required, to manage STRA activity in non-primary homes within the national standard approach; and
A simple, online, and cost-effective nationwide compliance certificate system for non-primary homes.
3. National data sharing framework
To help policy makers make the best decisions about home sharing and to help with enforcing new fit-for-purpose 21st century rules, Airbnb supports the creation of a national data sharing framework.
It's envisioned that this framework will:
Integrate with a national STRA planning framework and provide policy makers with the best possible information to increase understanding of home sharing and measure the success of policies implemented;
Drive compliance with new STRA rules; and
Apply across the whole STRA industry – with adequate safeguards to protect privacy.
4. A national, 'opt-in' sustainable visitor levy framework
Communities across New Zealand are facing similar challenges when it comes to providing world-class infrastructure and services for their citizens in the face of outdated revenue collection frameworks.
Airbnb supports and has advocated for visitor levies which apply to all accommodation providers, are levied by the Central Government, and distributed to participating local councils. We believe they are a fair, proven and sustainable way to raise more revenue for local communities. Visitor levies are fairer because they broaden the tax base and don't increase the tax burden on local ratepayers or businesses.
We have publicly supported the initiative of the Queenstown Lakes District Council to establish a first-of-its-kind visitor levy for New Zealand and – dependent on the outcomes of the QLDC initiative – Airbnb is committed to work with the Central Government to expand this program on an opt-in basis for other councils.
5. Making tax compliance easier
Airbnb is committed to working with the Government to find ways to make it easier for both hosts to meet their tax obligations and for Inland Revenue to do its job. The Airbnb community wants to do their part to support tourism, small businesses and local jobs to help grow the New Zealand economy – and that extends to meeting their tax obligations – but the current tax system can be costly and difficult to navigate for hosts to ensure they meet their tax obligations.
To make tax easier, Airbnb supports:
A new light-touch, mandatory data sharing framework to provide the Government with the information it needs whilst also protecting privacy; and
Changes to streamline the tax process to make it easier and cheaper for New Zealanders to pay their taxes across all sharing economy platforms.
Establish an STRA working group
We recognise that some of these principles propose a significantly new approach to STRA regulation.
To bring these principles to life, secure the future of sustainable tourism, and achieve long-lasting regulatory reform, Airbnb supports a whole-of-government approach.
To facilitate this approach in New Zealand, Airbnb calls for the creation of an STRA working group with representatives from the Central Government, local governments, and the STRA industry to develop a framework that works best for New Zealand. This framework should:
Establish national standards and benchmarks to provide clarity and certainty for hosts;
Balance the need for Councils to achieve their objective policy goals; and
Provide industry with the ability to meaningfully engage with a central body to coordinate policy and compliance approaches.