Oxford Economics report shows Airbnb's contribution to GDP and jobs in NZ
Key Takeaways
Airbnb contributed $2.8-billion to New Zealand's Gross Domestic Product (GDP) and supported over 22,000 Kiwi jobs in 2022
Airbnb activity accounted for nearly 8 percent of the tourism industry's contribution to GDP and nearly 7 percent of total employment in New Zealand
One in every 15 jobs generated by tourism in New Zealand is associated with Airbnb
Over 40 percent of tourism in New Zealand is in non-urban areas highlighting the dispersal of travel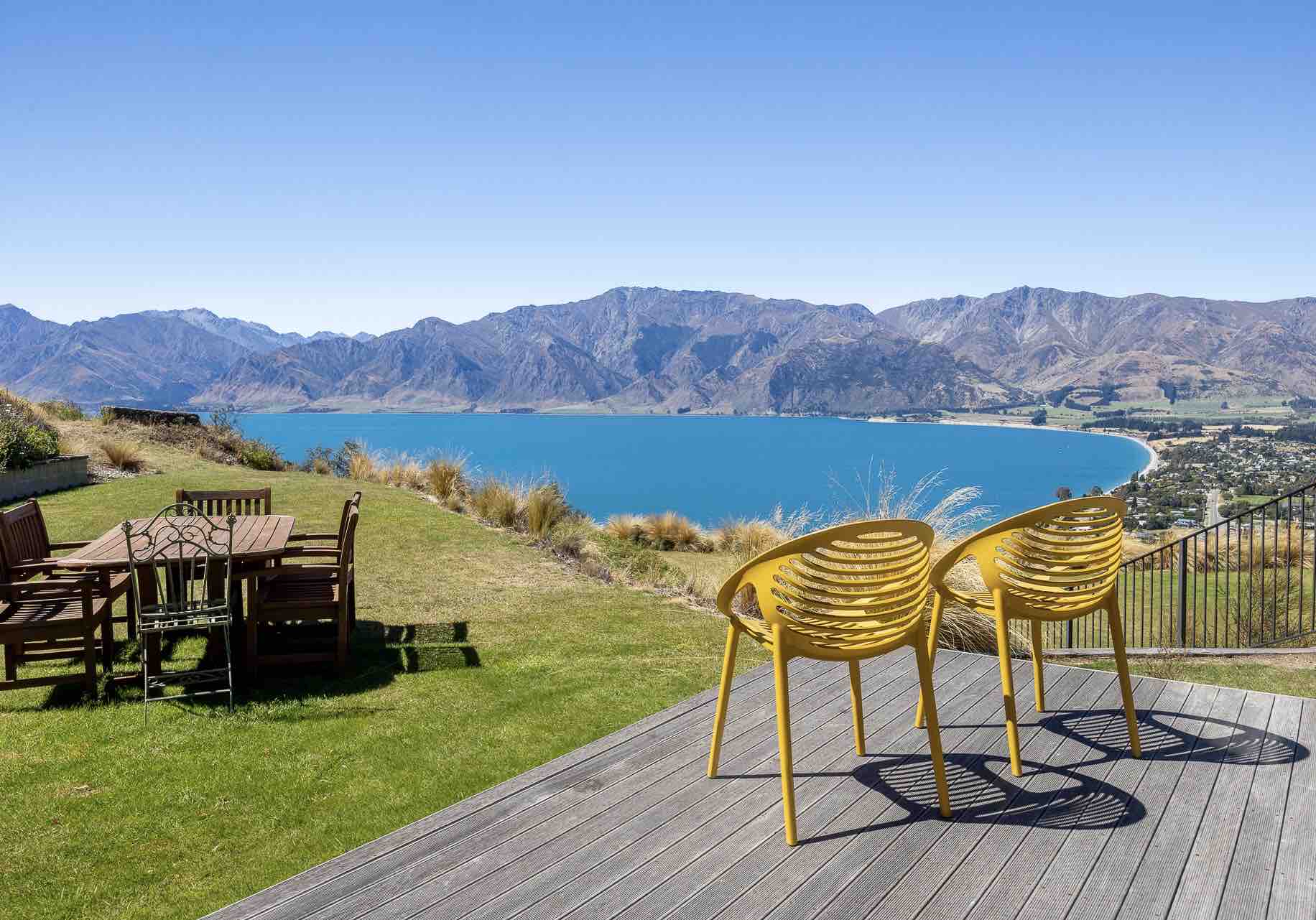 Key Takeaways
Airbnb contributed $2.8-billion to New Zealand's Gross Domestic Product (GDP) and supported over 22,000 Kiwi jobs in 2022
Airbnb activity accounted for nearly 8 percent of the tourism industry's contribution to GDP and nearly 7 percent of total employment in New Zealand
One in every 15 jobs generated by tourism in New Zealand is associated with Airbnb
Over 40 percent of tourism in New Zealand is in non-urban areas highlighting the dispersal of travel
Research from Oxford Economics has found Airbnb is an important pillar of New Zealand's tourism industry, contributing $2.8-billion to Gross Domestic Product and supporting 22,500 Kiwi jobs in the 12 months to March 2023.
The independent report titled The Economic Impact of Airbnb in APAC, found the platform accounted for approximately 7.8 percent of the tourism industry's contribution to GDP in 2022.
The report also highlights the powerful multiplier effect Airbnb guest spending has within local communities. In 2022, Airbnb guests spent over $3-billion in New Zealand at restaurants, retail stores and on transportation among other tourist activities.
It details the colossal contribution made by Airbnb guests to domestic tourism across the nation. In 2022, domestic guests accounted for 65% of total guests, up from 44% in 2019.
The report also explores a profound change in travel behaviour across APAC since the pandemic: the dispersal of tourism away from urban areas.
"Airbnb has clearly played a major role in the resilience and rebirth of the New Zealand travel and tourism sector in the wake of the COVID-19 pandemic.

"Airbnb has been at the heart of some of the trends reshaping the region's travel and tourism industry, including the shift in travel away from cities and towards more rural communities, exemplified by the live and work anywhere phenomenon.

"Domestic travellers have been crucial to the tourism sector's resilience over the past three years as Kiwi guests saw opportunities in domestic travel as a substitute for international holidays, with self-drive and regional trips increasing in popularity which led to a wider dispersion of tourism spend outside the traditional or 'popular' destinations in New Zealand."

Kristian Kolding, Head of Consulting for Oxford Economics Australia
"Airbnb is a proven and effective way to grow tourism and create jobs.

"The contribution to both GDP and jobs driven by travel on Airbnb in New Zealand has created powerful economic ripple effects that support businesses such as retailers, restaurants, bars and cafes — which are often the foundation for life in local communities — and has generated jobs that went far beyond where travellers stayed and with whom.

"Travel is now more dispersed, and so the economic benefits are being shared across more destinations, enabling a valuable economic contribution to rural and regional areas. This dispersal is being driven by Hosts on Airbnb and in turn creating economic opportunities for small communities where there are little to no traditional accommodation options.

"As destinations across New Zealand continue to recover, we are committed to partnering with governments and communities to rebuild their visitor economies in a way that is equitable, inclusive and sustainable."

Susan Wheeldon, Airbnb Country Manager Australia and New Zealand
This report explores the 12 months to March 2023 — representing a year since most major APAC countries removed international travel restrictions.
Key highlights from the report include:
Airbnb contributed $2.8-billion to New Zealand's GDP, equivalent to 0.74 percent of total GDP.
Airbnb was responsible for around 7.8% of the broader travel and tourism sector's GDP and 6.6% of its total employment in New Zealand, one of the highest among the 10 key APAC countries.
Airbnb supported 22,500 jobs in New Zealand in 2022 equivalent to 0.79% of total employment in New Zealand.
One in every 15 jobs in the tourism industry was associated with Airbnb in 2022.
These jobs paid out more than $1.1 billion in wages and salaries.
Domestic guests accounted for 53% of total guest spend in 2022 in New Zealand.
Australia was New Zealand's largest origin market, accounting for 38 percent of total international Airbnb guests.
Airbnb guests spent a total of over $3-billion in New Zealand on accommodation and other goods and services such as dining and retail
Airbnb guests in New Zealand spent on average $1,138 per trip in 2022*, which includes accommodation as well as purchases from local businesses and transport.
Proving its resilience, travel and tourism spending in New Zealand fell by 25% between 2019 and 2020, much less than the 55% decline in total spend in the broader APAC region, according to the World Travel & Tourism Council.
The non-urban share of the New Zealand tourism market was already relatively high and now rests above 40% of total gross booking value compared to around 30% for the rest of APAC. The general increase preference for non-urban destinations within New Zealand was mirrored across domestic and international visitors.