Looking for a unique experience the entire family can enjoy these school holidays? Airbnb, the world's leading travel community, has teamed up with Australia's first of its kind children's educational playcentre, NUBO, to offer a few lucky guests the unique opportunity to have an overnight stay in the ultimate kids' play castle, at NUBO, exclusively bookable through the home sharing platform.
Following the launch of Airbnb's brand new Family Collection earlier this year, Airbnb is making it easier for families to find their dream home with family friendly amenities when they travel. According to internal Airbnb data there are more than 26,000 bedrooms available to book on the home sharing site that include children's books and toys, and there were more than 19 million guest arrivals in 2017 by families with children globally.*
To celebrate the launch of the Airbnb Family Collection in Australia, Airbnb is partnering with NUBO to transform the playspace in NUBO's Alexandria site for the ultimate family getaway by creating an environment where families can play, explore, connect, grow and learn, exclusive to two lucky families this summer. Groups of up to six guests (two adults, three children and optional cot for infant) can book the unique NUBO Airbnb listing for $100 and for one night only will have exclusive access to the NUBO play centre in Alexandria.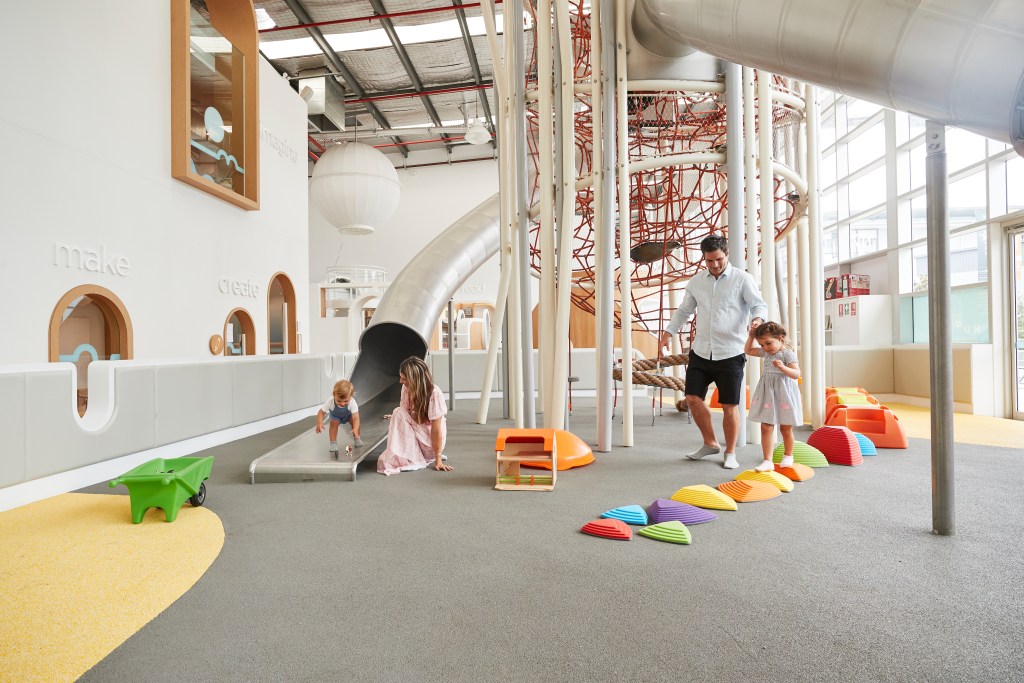 Not only will kids and their parents enjoy free time in the interactive learning centre all to themselves, but they'll also be part of a hands-on pre-dinner art workshop the whole family can get involved in! Their imagination will also run wild as they listen to a special bedtime story that comes to life with music. But never fear! This isn't just for the kids. Parents will also be treated to some down time once the kids are tucked away in bed, unwinding with a couples massage by Kaizen Skin Body Being. Start the morning right with a mindful yoga session led by Young Yoga then tuck into a nutritious breakfast and enjoy private access to the playcentre before it opens for the day.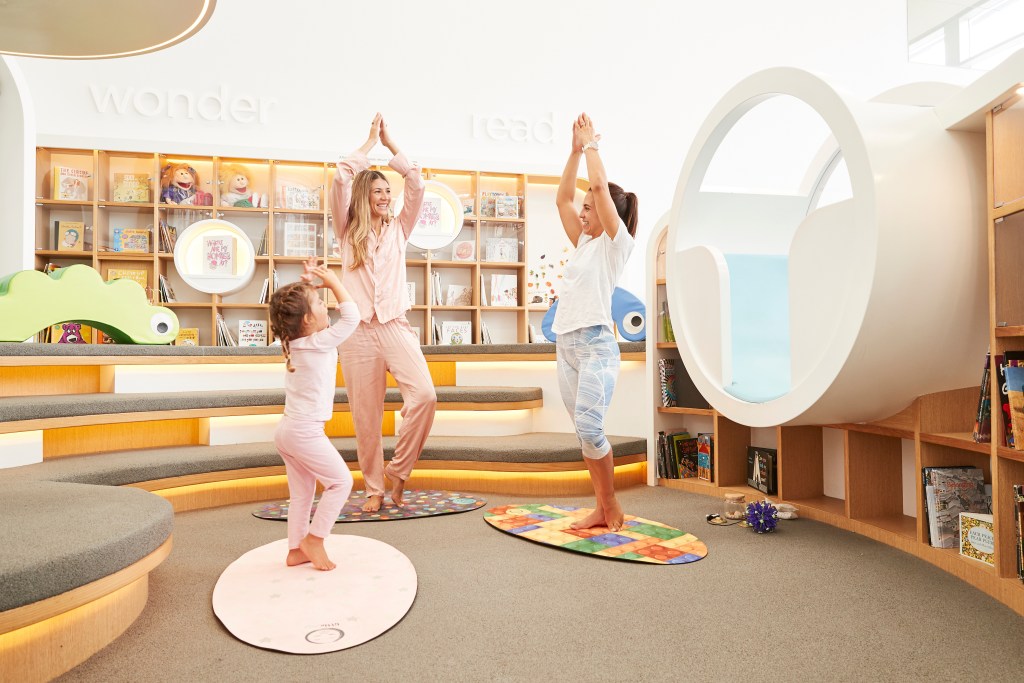 "With the summer holidays coming up, now is the perfect time to book a home on Airbnb for the family to enjoy. Airbnb connects people with magical travel experiences all around the world and we are delighted to be teaming up with NUBO on this once-in-a-lifetime experience. For a limited time only, two lucky groups will have the opportunity to have their dream sleepover in the ultimate kids' castle and spend the night at NUBO."

Sam McDonagh, Country Manager for Airbnb in Australia and New Zealand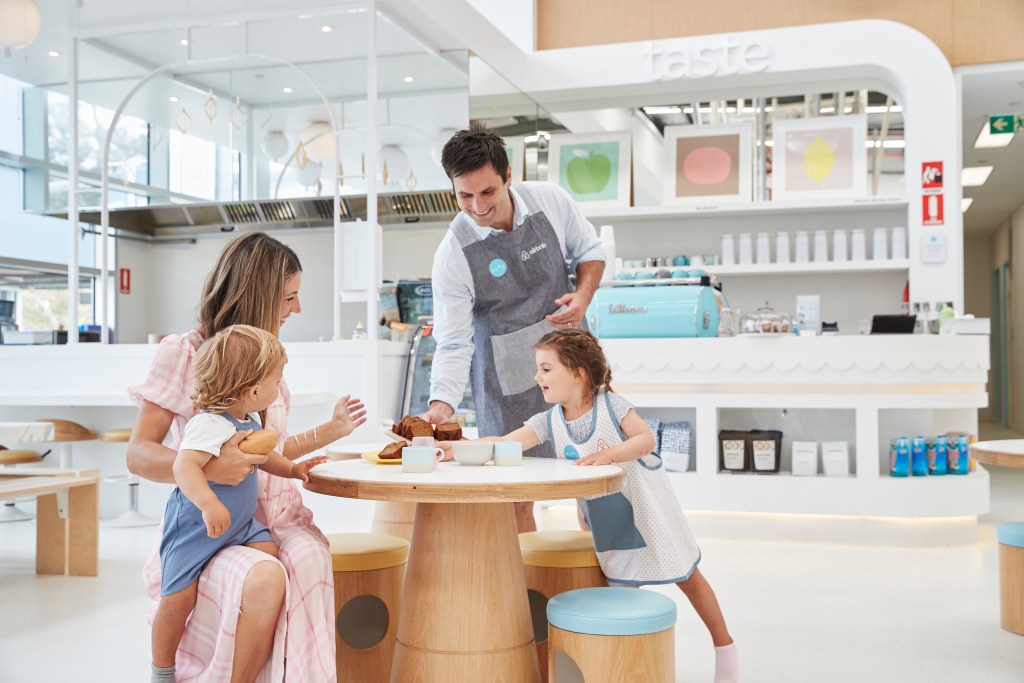 "We're excited to work with Airbnb on this Australian first opportunity for the young and the young at heart. We understand that travel gives families a great opportunity to make memories, while spending quality time together. Families are always looking for experiences that everyone can enjoy, particularly while on the go. Thanks to the collaboration between Airbnb and NUBO, we are providing two families a home away from home with a wholesome, immersive experience including our thoughtfully curated workshops and activities the adults and kids will enjoy."

Mollie Li, Founder of NUBO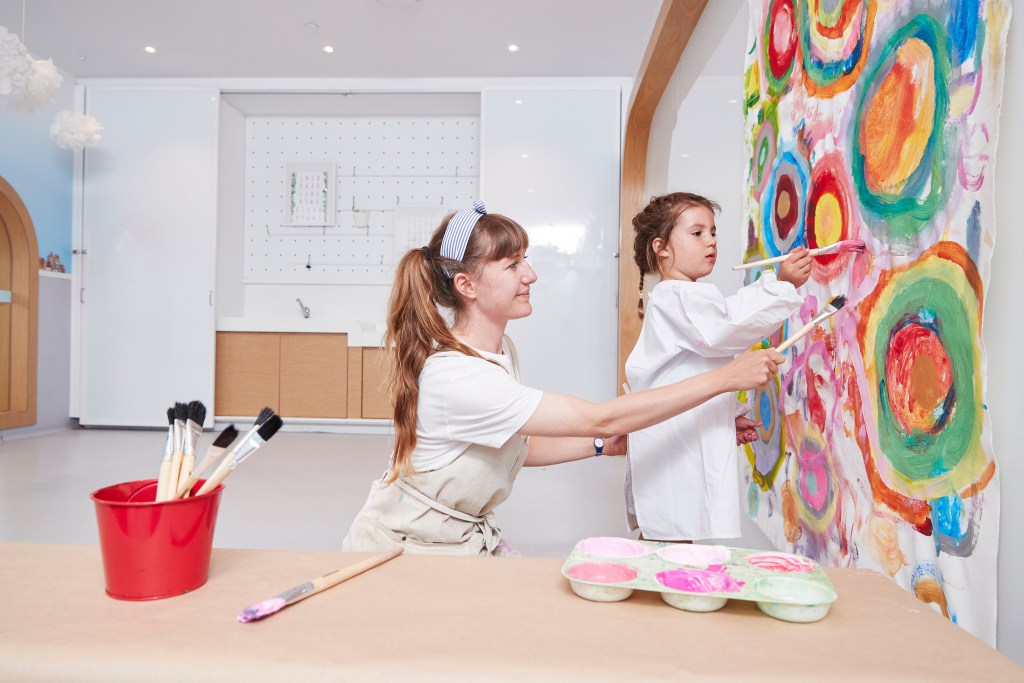 As NUBO's key charity partner, NUBO will donate all the proceeds from the exclusive sleepovers to Sunrise Cambodia to support their vital work with Cambodia's most vulnerable children and the communities in which they live.
The NUBO Airbnb listing will be available to book for a maximum of one night and stays can be booked for Thursday, January 10 and Friday, January 11 2019. The sleepover will be available to book on Airbnb from 12 pm on Monday, December 10 2018 on a first-come first-serve basis. For your opportunity to spend the night in the ultimate kid's castle visit: www.airbnb.com.au/nubo.
What we'll provide:
Pre-dinner workshop

Dinner

Story-time session

Bed linens, robes and towels and anti-slip socks

Meditation/ relaxation session (for parents)

Morning Young Yoga session

Breakfast
What to bring:
Your pj's!

Baby nappies and any clothes or personal supplies you might need
*Based on Airbnb internal data for bookings made between 1 January 2017 and 1 January 2018.
The Airbnb Press Room is aimed at journalists. All Homes and Experiences referenced on the Airbnb Press Room are intended purely to inspire and illustrate. Airbnb does not recommend or endorse specific Home or Experience listings on the Airbnb platform.