Research Shows Aussies are Seeking a Summer of Simplicity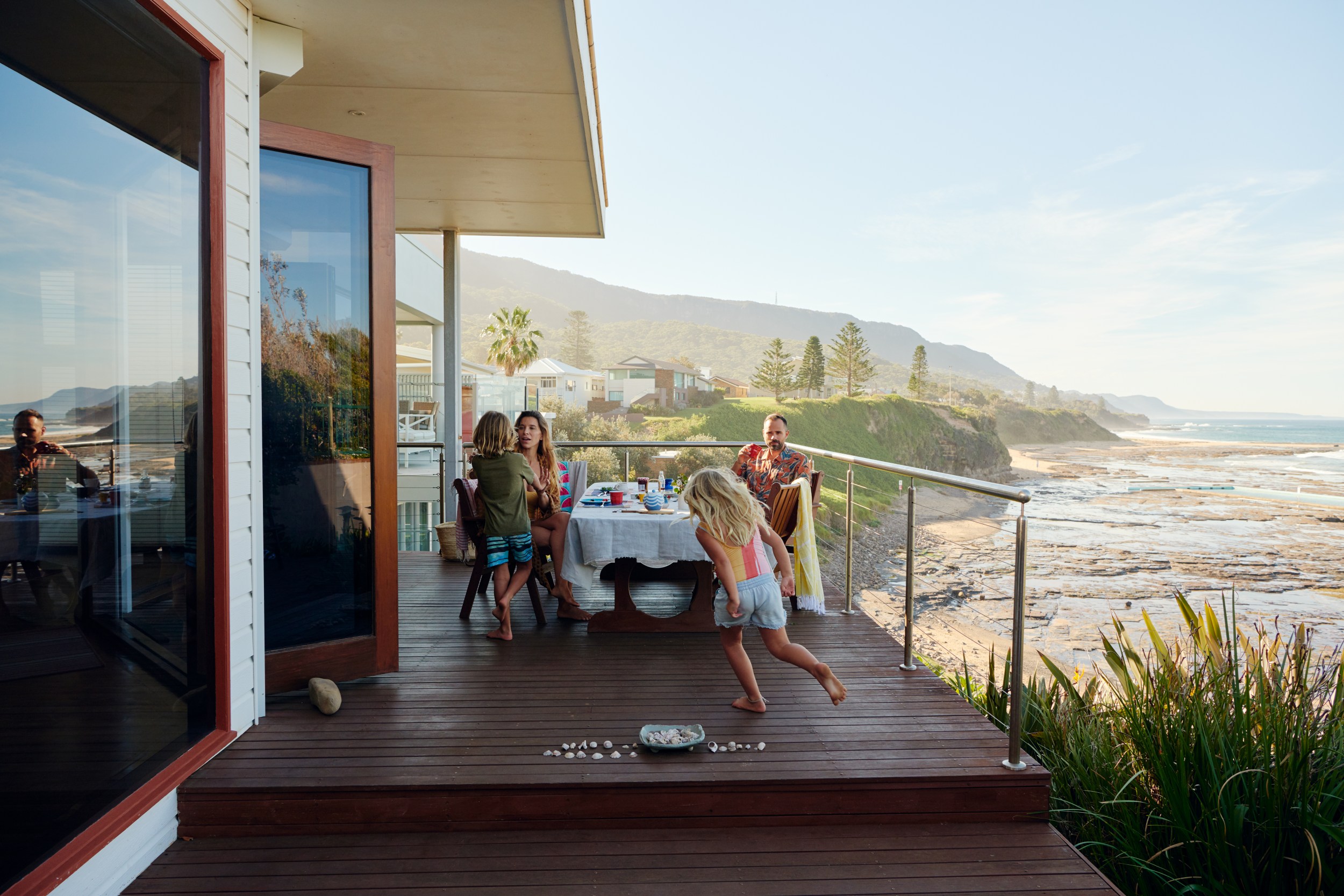 To celebrate summer, Airbnb will be giving away seven month-long holidays* to a deserving holiday-maker in each state, as new research shows:
One quarter (27%) of Australians will head to a familiar summer destination
36% of Aussies plan to holiday in a location driving distance from home
Almost a third of Aussies plan to visit a bushfire affected region
The smell of a sausage sizzle, sunscreen and sea salt are the top three things that remind Aussies of summer 
With new research showing Australians are seeking a summer of simplicity, Airbnb will fund one of seven month-long Aussie adventures* for a deserving holiday-maker in each state. 
Focusing on what makes up the perfect Aussie summer, Airbnb – in support of Tourism Australia's Holiday Here This Year campaign – commissioned YouGov research to uncover the changing attitudes, behaviour and travel plans of Australians as we cap off a year like no other.
One in three (36%) of Aussies say they're planning to visit somewhere within driving distance from home, whilst one in four (27%) will spend their summer break in a familiar destination they know and like. Surprisingly, close to one quarter (22%) of Aussies don't plan on leaving their home town at all and instead want to embark on a summer staycation.
Following a year of drought, bushfires and COVID-19, almost a third of Australians (28%) are keen to visit a bushfire affected region and spend their tourism dollars in an impacted community.
More than half of those surveyed (52%) ranked either chilling out with friends or a BBQ with close friends and family as their favourite summer activity. It's not surprising then that the scent of a sausage sizzle (32%) is the number one smell that reminds Australians of summer, followed by the waft of sunscreen (26%) and sea salt in the air (23%).
As part of the Once Upon A Summer campaign, which aims to inspire Aussies to get out and explore their own backyards through a series of state-based itineraries, seven deserving Aussies will win the ultimate prize of a month-long holiday courtesy of Airbnb (*$15,000 worth of Airbnb coupons). To enter, simply head to the competition page and share in 50 words or less what memories you hope to create this summer.
Research shows almost half (43%) of Aussies say they would choose a different Airbnb listing each week if they won. Whilst over a quarter (28%) say they would split the month in half and stay in two different Airbnb listings in vastly different locations.
Susan Wheeldon, Airbnb's Country Manager for Australia and New Zealand said after a year when many Aussies had spent a lot of time cooped up at home, they're seeking to switch off and reconnect with family and friends while taking in the great outdoors.
"We're definitely seeing a retro revival of sorts – this summer Aussies want all the simple staples that make an Aussie summer so quintessential; from a great backyard pool to a big barbeque. After such a stressful year, there's also a strong push towards homes that are designed for relaxing and unwinding, with everything from panoramic views to outdoor baths.
"What's also heartening to see is that Aussies are making a conscious decision to spend their precious tourist dollars in communities that need it most. Last year, Australian guests on Airbnb contributed almost $6 billion to the economy, so the money they spend not just on accommodation but at local shops, pubs and cafes can be a real lifeline to communities doing it tough."
Commenting on the initiative, Tourism Australia Managing Director Phillipa Harrison said she hoped Australians would take the opportunity to get out and explore all of the incredible experiences and destinations that can be found right on their doorstep.
"With summer holidays just around the corner, now is the perfect time for those Australians who have the means to book a getaway and reconnect with family and friends after what has been an extremely challenging year.
"Whether it's rediscovering a favourite childhood destination or venturing further afield to somewhere new, or even taking a city break staycation, we hope that Australians will take this opportunity to have a holiday here this year and in doing so provide much needed support to our industry."
Australia's Top Trending Space Types for summer (based on Airbnb internal data):
Australia's Most Searched Amenities for summer (based on Airbnb internal data):
Pet-friendly
Pool
AC
Fully-equipped Kitchen
Wireless Internet