Six pubs to receive $50,000 grants thanks to Airbnb's Country Pub Project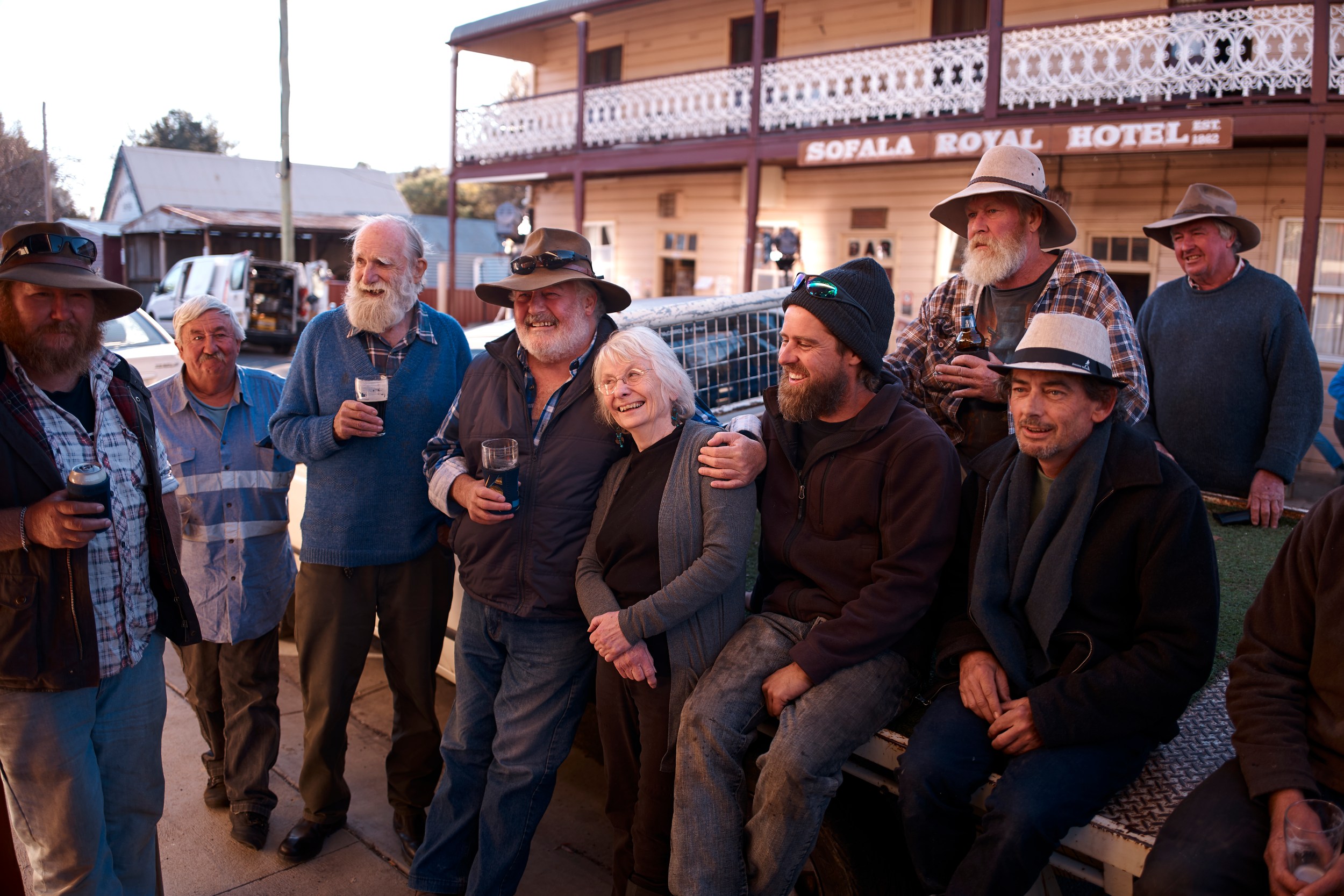 Sydney, 7 August 2019: Airbnb has today announced the winners of The Country Pub Project, an initiative designed to encourage more Australians to explore regional communities by putting country pubs and the towns they're located in back on the map. 
Launched in June, publicans and locals were encouraged to nominate their favourite watering hole by describing what makes their pub so special, and how an Airbnb grant could help revitalise the pub, ultimately helping to attract more visitors.
The community response was overwhelming, with more than 9,000 nominations received during the application process – 7,000 of which came from the public who nominated their favourite local. Originally offering five grants, given the response, Airbnb expanded the project to award six pubs grants of $50,000 each. The recipients are: 
Royal Hotel – Sofala, New South Wales
Imperial Hotel – Ravenswood, Queensland
The Royal Standard Hotel – Toora, Victoria
The Grand Hotel – Millicent, South Australia
Bischoff Hotel – Waratah, Tasmania
The Woolshed Hotel – Nungarin, Western Australia
This eclectic group of recipients includes first-time publican Andrew Palmer, who runs the Grand Hotel in Millicent, South Australia – rumoured to be one of the most haunted hotels in the country. 
Also on the list are tree changers Paul and Liz Ekman, who bought the Bischoff Hotel while on holiday in Western Tasmania, turning their dream into a full-time family business project with their two daughters. 
Some are veteran publicans, like Queensland's Diane and John Schluter who have been running the Imperial Hotel in Ravenswood for over 20 years and are so close to the community, that Diane is hailed the "queen of Ravenswood". It's a similar story for Amy and Steve Robson, owners of The Royal Standard Hotel, in Toora, South Gippsland. They're an integral part of the local community, even painting the pub building black and white in support of their local footy team, the Toora Magpies. 
While for Laurie McKay and Carolyn Used, at the helm of the Woolshed Hotel in West Australia's Wheatbelt district, running their beloved pub is what's kept them going throughout separate battles with cancer. 
Airbnb spokesperson Brent Thomas said he's thrilled there's been so much enthusiasm for the Country Pub Project. "We've been overwhelmed by the huge volume of applications received, which is a clear sign of how important these establishments are to regional towns. Country pubs are often the beating heart within local communities; they bring people together and help create a sense of belonging, something which is core to Airbnb's mission."
The six pubs will use the grants to revamp their accommodation and common areas such as hallways, bathrooms and bedrooms. The works will be overseen by a dedicated Project Manager, who will use local suppliers and tradespeople. They'll also be paired with a nearby Airbnb host to provide tips and tricks for listing their pub on the platform to gain maximum exposure to international and domestic guests.
"The pubs we've selected are among the most loved in Australia, but they need a bit of TLC to help them attract more visitors. We're so excited to start working with this wonderful group of publicans and hope that through this process, they'll be able to attract new waves of pub goers who will spend their precious tourist dollars not only in the pubs but in and around the communities they operate in," Thomas said.
The Federal Government has also thrown its support behind the Country Pub Project, with Deputy Prime Minister, Michael McCormack, endorsing the regional tourism initiative. "Like a kitchen table brings a family together, country pubs unite the community, so this initiative is a great opportunity to put regional communities at the forefront of people's minds as they plan their trips.
"Many regional hotels are family owned, some for generations – and we want to see more Australians get out of the big cities to explore some of the best watering holes across this great land and experience the finest country hospitality with an overnight stay at one of these pubs.
"It's time we put regional Australia back on the map as a destination for Australians and visitors and inject some much-needed tourism into these communities who have been doing it particularly tough with the drought."
With more than half (58%) of all Airbnb listings located in regional Australia, and close to two-thirds (63%) of all inbound guests choosing to stay in a regional Airbnb listing, Airbnb is in a unique position to support and boost regional tourism¹. In fact, research from Deloitte found the Airbnb community injected more than $410 million into regional economies, supporting more than 3,500 local jobs².
For more information on the Airbnb Country Pub Project, visit Airbnb.com/countrypubproject