Strengthening and supporting cities through disaster relief and response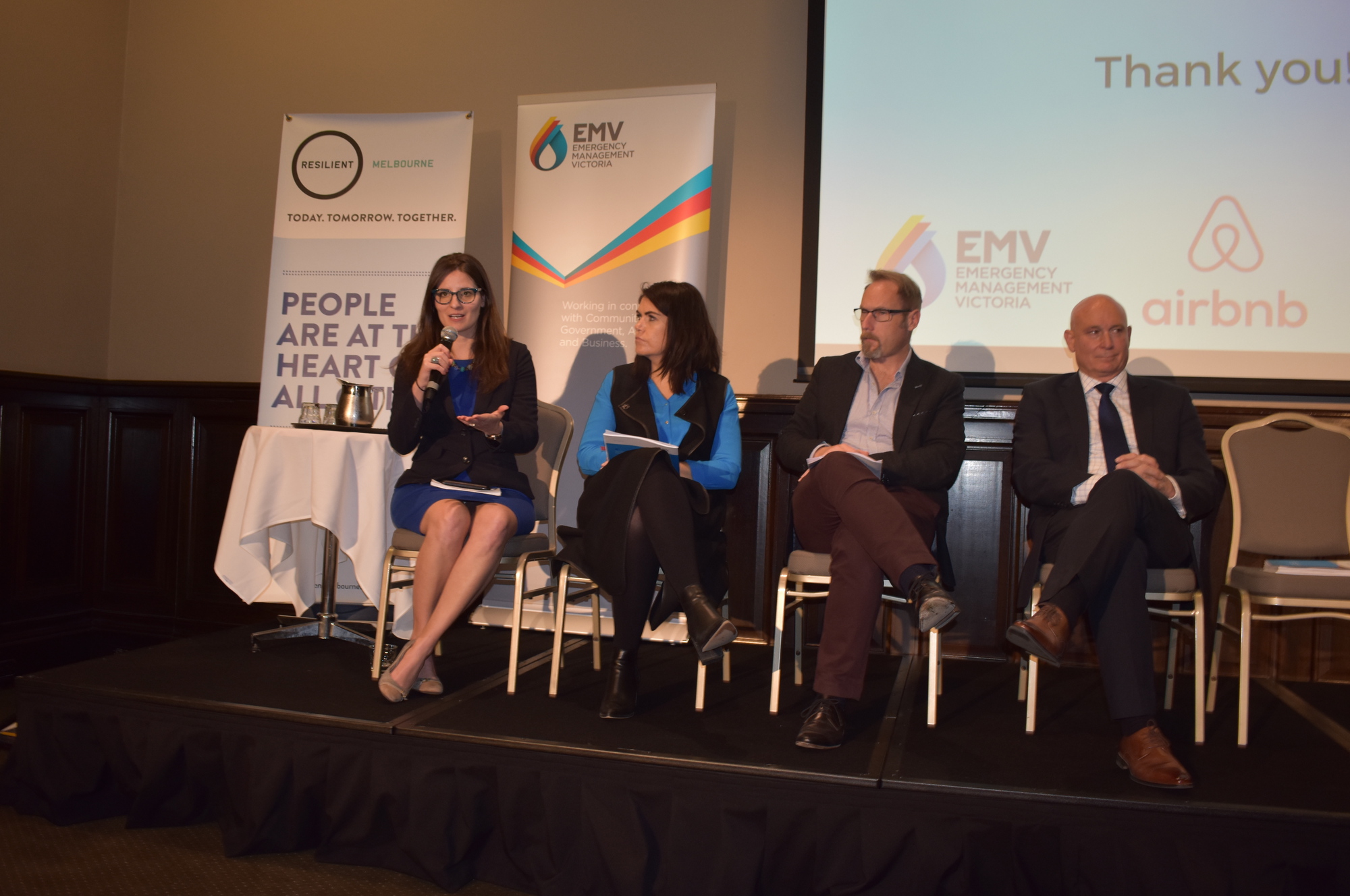 Emergency Management Victoria and Airbnb held a joint community forum in Melbourne hosted by the City of Melbourne. The forum offered an opportunity to learn about the increasing role of private organisations such as Airbnb, in strengthening and supporting cities and neighbourhoods through partnerships. The theme of the event was resilience in times of disaster.
In 2016, the Victorian Government signed an Australian-first partnership with Airbnb to bolster Victoria's emergency response. In the event of an emergency or natural disaster, Airbnb will connect local residents who have been displaced – as well as emergency management personnel and volunteers who are coming in to assist – with local Airbnb hosts who are opening their homes free of charge.
"Everyone has a role to play in keeping our community safe. Ahead of this summer season, we would encourage everyone in the community to get ready and prepare themselves as early as possible," Victoria's Emergency Management Commissioner Craig Lapsley said.
"Importantly, I am pleased to say Victoria continues to lead the nation with this ground-breaking partnership with Airbnb. It gives Victoria an agile and scalable capability to better respond to large-scale natural disasters."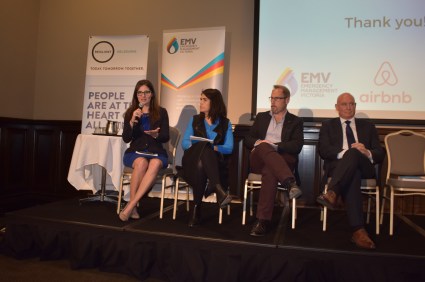 "Time after time, in the darkest hours for people and communities, I have seen the Airbnb community come together and help those in need by opening their homes," Head of Global Disaster Relief and Recovery Kellie Bentz said.
"Here in Victoria, I want to continue to give Airbnb hosts the information they need to ensure they are well prepared in case of emergency, and encourage them to consider opening their home if the event of an emergency."
Under the partnership, Emergency Management Victoria and Airbnb are working together to identify Airbnb hosts who will commit to opening their doors in the event of an emergency, provide emergency preparedness educational materials and facilitate access to community education programs for Airbnb hosts, and use Airbnb technology to notify hosts and guests about significant emergencies.
There are currently 27,000 Airbnb listings in Victoria, many of them located in regional and remote areas.
Airbnb has activated the Disaster Response Program in response to Hurricanes Harvey and Irma. These devastating storms have and will continue to impact millions of people in communities across the U.S and Caribbean. Combined, more than 1,000 homes have been offered to those in need.