Airbnb, the world's leading community-driven hospitality platform, today launched an awareness campaign encouraging Australians and New Zealanders to help make travel more accessible by sharing their accessible homes' features and hosting accessible experiences on the platform.
Airbnb's mission is to enable anyone to belong anywhere, regardless of disability. According to Tourism Research Australia an estimated 20% of Australian adults have a disability or long-term health condition and Statistics New Zealand found as many as 1 in 4 New Zealanders have a physical, sensory, learning, mental health or other disability.
As part of the healthy travel ethos provided by Airbnb – travel that is local, authentic, diversified, inclusive and sustainable – Airbnb wants to make travel more accessible for everyone.
Late last year, Airbnb acquired Accomable, the London-based accessible travel startup founded in 2015 by Srin Madipalli and Martyn Sibley – two friends with Spinal Muscular Atrophy in the UK. Accomable linked travellers with disabilities with listings that met their needs.
The launch of an awareness campaign in Australia and New Zealand comes as Srin Madipalli, now Accessibility Product and Program Manager at Airbnb, continues his work meeting with Airbnb hosts, guests and disability sector representatives in Sydney this week.  
"As a passionate traveller and person with a disability, I've always known how difficult it can be to plan a trip. I not only want to stay in a trendy, accessible home in a new destination but I want to explore, meet new people and get a true taste of the local culture. As a power wheelchair user, that can be tough. At Airbnb, we recognise this and we want to make it easier for guests to find homes which suit their needs, but we also want to enable everyone to enjoy authentic, local Experiences, whatever their requirements."

Srin Madipalli, Accessibility Product and Program Manager, Airbnb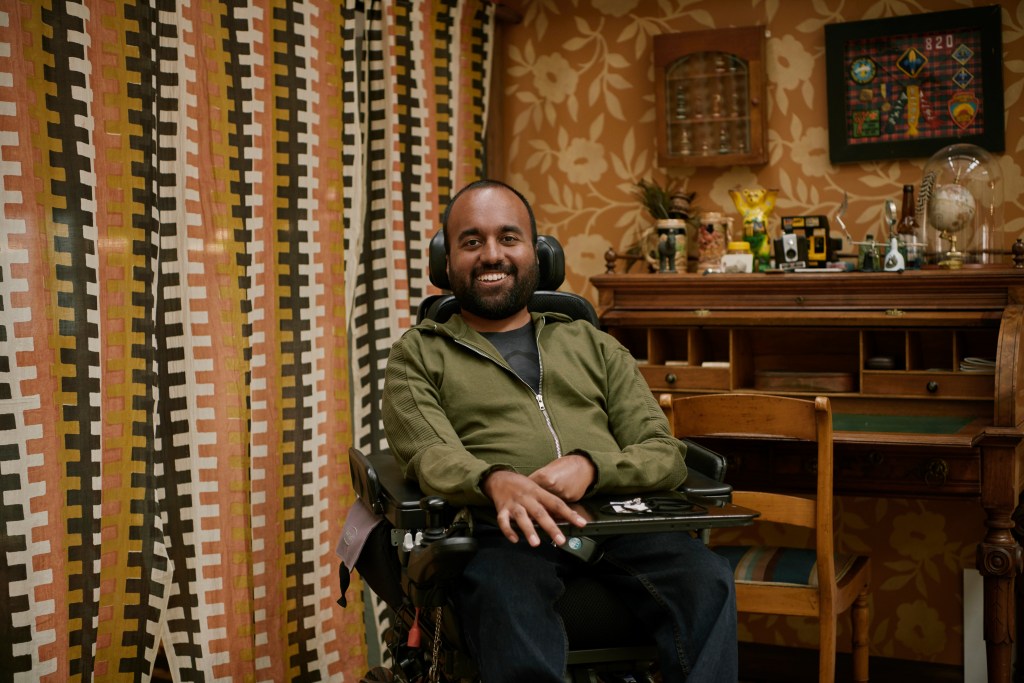 Accessibility filters
As one of the first steps to ensure our community is accessible to everyone, Airbnb introduced 27 new accessibility filters to make it easier for people to find homes which fit their needs, and so hosts can better market their home's accessible features for incoming guests. These new features allow hosts to designate whether their listings include features like step-free access and wide doorways, and specialist equipment like a mobile hoist or electric profiling bed.
Christine Smith, an Airbnb superhost and Australian accessible tourism advocate enjoys welcoming guests from around the country and across the world.
"As a person with a disability, and as a tourism operator, I am acutely aware that what is promoted online as accessible may not necessarily be the case. This is why I love the Airbnb platform. Airbnb allows us to promote our accessible holiday homes with confidence because it provides guests with a set of accessibility filters ensuring the home they book is appropriate, and it allows for hosts to promote those features in a detailed and concise way. Inclusion benefits everyone, and Airbnb understand this; it's about the product, but it's also about having the right attitude."

Christine Smith, Airbnb Host and Deputy Chair, Tourism Greater Geelong and The Bellarine
Chris Sparks, President, Physical Disability Council of NSW, welcomed Airbnb's commitment to inclusive tourism and increasing the level and detail of accessibility information in its accommodation and Experience listings.
"I've travelled extensively over my lifetime for both business and pleasure, however as a wheelchair user looking to experience new places and people, the need to spend so much time checking and rechecking every aspect of a trip to ensure I will be able to find accommodation can be overwhelming.  Having an accurate, in-depth listing that points out specific accessibility features, including those for people with high support needs, will greatly reduce research time and I'm certain will lead to more and more people enjoying the wonderful experience of travel."

Chris Sparks, President, Physical Disability Council of NSW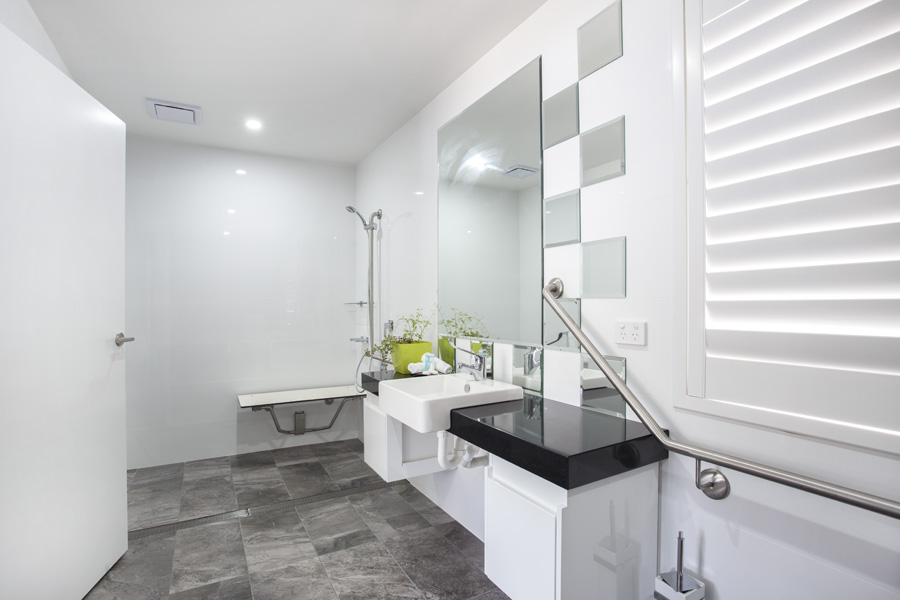 Accessible Experiences
Experiences on Airbnb are activities designed and led by passionate locals that go beyond typical tours or classes to immerse guests in each host's unique world. Airbnb wants to encourage as many entrepreneurs with a disability as possible to host an experience and share their passion. Airbnb has expanded Experiences nationwide across Australia and throughout New Zealand. As part of this expansion, hosts are being encouraged to add accessibility info to their Experience page to indicate to guests whether their Experiences will work for guests with additional needs.
In the coming months, Airbnb's accessibility team will continue to prioritise sourcing accessible Experiences across Australia and New Zealand, with an emphasis on making sure guests with a disability can find Experiences which suit their needs. As adaptive sports come into the spotlight in Sydney this month, and Australia gears itself up for a bumper summer of sport, there's never been a better time to become an Experience host on Airbnb.
"We want to encourage more entrepreneurs to create unique, accessible Experiences on Airbnb, whether you want to introduce guests to an adaptive sport, host a local art or cooking class or take travellers on a step-free or sensory journey through one of your favourite neighbourhoods. We want to ensure everyone has the opportunity to immerse themselves in the local cultures of the places they visit across Australia and New Zealand, regardless of disability, and there's no better way to do this, than through Airbnb."

Sam McDonagh, Airbnb Country Manager, Australia and New Zealand 
Learn more about what Airbnb does to support accessibility here and to become a host visit airbnb.com.au/host. Sign up here to keep up to date with our latest developments in accessible Experiences.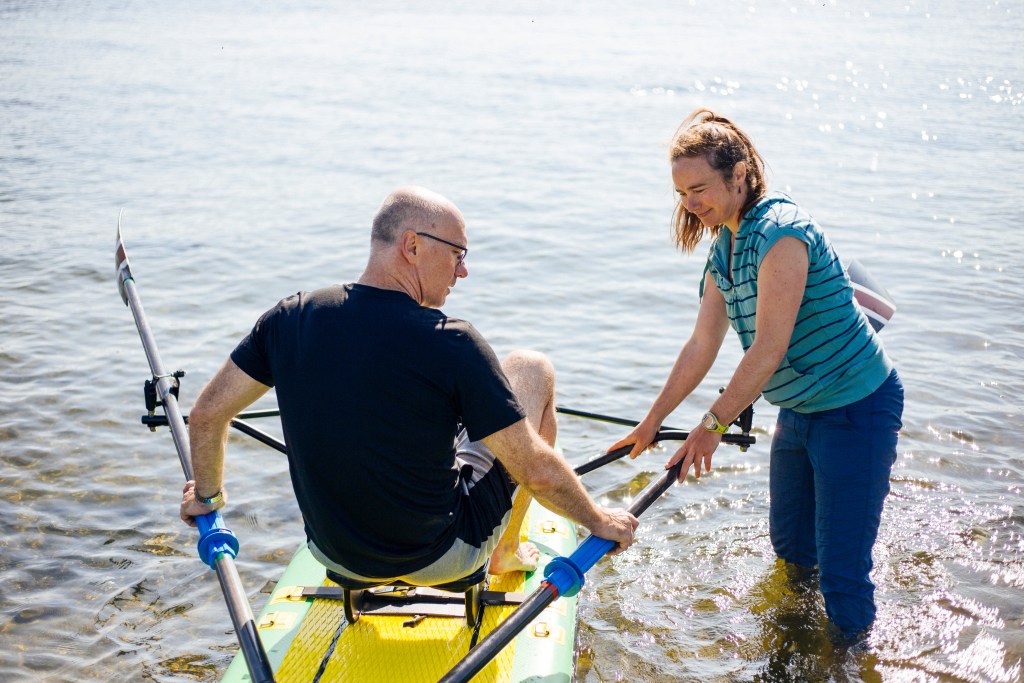 The Airbnb Press Room is aimed at journalists. All Homes and Experiences referenced on the Airbnb Press Room are intended purely to inspire and illustrate. Airbnb does not recommend or endorse specific Home listings or any other Homes or Experiences on the Airbnb platform.