Sydney locals encouraged to host on Airbnb as city prepares for annual light festival, Vivid Sydney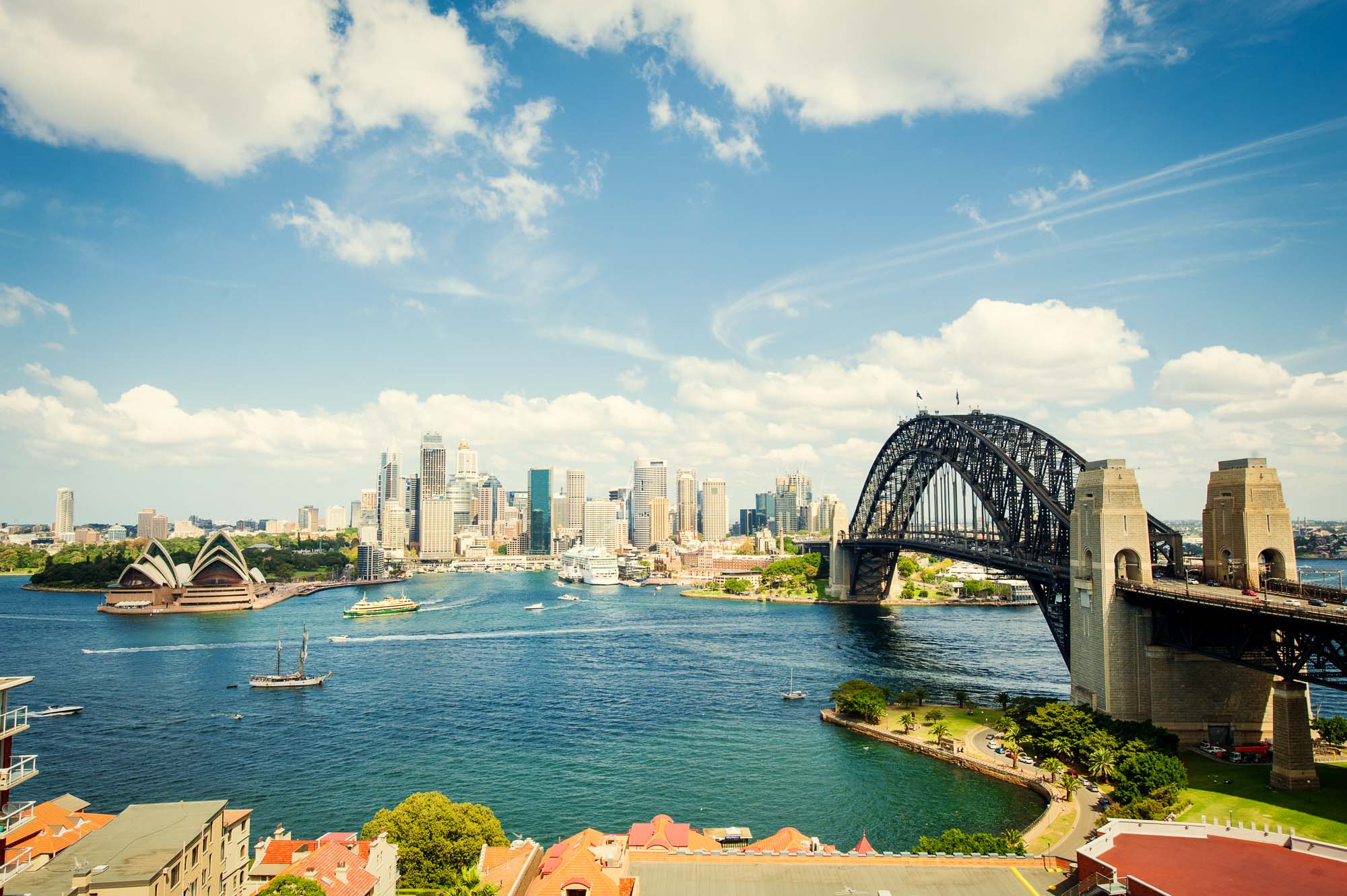 The largest festival of light, music and ideas in the Southern Hemisphere is returning to Sydney next month, offering a vital economic boost to the city, and with bumper crowds from the regions and interstate expected, now is the perfect time to host on Airbnb.
To encourage and support prospective new Hosts who want to share their home or spare room for Vivid Sydney, Airbnb will offset the cost of registering their home with the NSW Government to help ease the initial cost of hosting for the event which runs for three weeks from 27 May to 18 June.
Now in its 12th year, Vivid Sydney will transform the Harbour City into an illuminating fusion of creativity, innovation and technology for 23 nights, with more than 200+ events celebrating the essence of Sydney's soul including its diversity, beauty, resilience, First Nations culture, and vibrant creative community.
Airbnb allows guests to find a vibrant mix of accomodation options to suit their needs and budget, and to discover what it's like to live like a local. For Hosts, it allows them to share their space and community, and to offset their cost of living and to meet their own goals.
In 2019, 2.4 million people attended Vivid Sydney and with state and international borders reopened, a resurgence in domestic and international visitors is expected for this year's festival.
Sydney creative and Airbnb Superhost, Felicity Stevens is excited to host during the Vivid Sydney festival and see the city come alive once again through the joy of art.
After a couple of tough years, I am excited to play a part in bringing visitors back to Sydney and invigorating the city once again. As a mum of two, Airbnb is my source of income, however, it is rewarding to know that hosting my guests contributes to the renewal of the economy and city at large.

I love hosting and meeting new people from all parts of Australia and the world. I enjoy sharing tips on what's happening in my own city and events like Vivid Sydney always create memorable experiences for my guests.

For anyone considering being a Host I would highly encourage other Sydneysiders to give it a go and take advantage of this beautiful event.

Felicity Stevens, Airbnb Superhost
Susan Wheeldon, Airbnb's Country Manager for Australia and New Zealand, said as creatives, families and visitors prepare to stay in Sydney for the renowned festival of lights there's never been a better time to host on Airbnb.
"Hosts on Airbnb play a valuable role in making guests feel extremely welcome and our Sydney-based Hosts are no exception. Our Hosts are very passionate about showing off the patch they call home – we know our local Hosts will point guests in the best direction to experience the city as it comes alive during Vivid Sydney.
"Airbnb wants to make it as easy as possible to sign up to be a Host by offsetting the $65 short-term rental accommodation registration fee with the NSW government by giving new Hosts a coupon to that value.
"Hosting allows people to take typically their most significant asset – their own home – and turn it into an income engine.
"Many New South Wales Hosts on Airbnb share their own home to help combat rising costs of living and meet mortgage repayments. In turn, these Hosts help drive economic growth and job creation in the Sydney area and many local businesses rely on the valuable tourism dollars spent by Airbnb guests.
"It's easy to become a Host on Airbnb – in fact, we last year announced a new, simplified process for becoming a Host in just 10 easy steps. You're in full control of your availability, prices, house rules, and how you interact with guests and each and every reservation is covered for free by our Million Dollar Host Guarantee and our Host Protection Insurance.
Minister for Enterprise, Investment and Trade, Minister for Tourism and Sport and Minister for Western Sydney Stuart Ayres said Vivid Sydney would showcase the harbour city to the world.
Each year, Vivid Sydney transforms the city into a vibrant fusion of creativity, innovation and technology and is a major celebration of our creative industries.

After two years, it is exciting to bring back Vivid Sydney and welcome visitors to our incredible city for the best festival of light in the world. Every visit, every stay, every meal at a restaurant or drink in a bar is a welcome boost for businesses and ensures the state's economic recovery.

Stuart Ayres, Minister for Enterprise, Investment and Trade
To sign-up head to airbnb.com/sydneylights
The top Sydney stays with box seats to the magnificence of Vivid Sydney
Vivid Sydney, Australia's biggest festival of light, music and ideas, is back for 2022 and people from across the country and the world will soon converge on the harbour city to take in the creative visions brought to life in this latest iteration. Whether it's a modern harbourside apartment, heritage-listed residence or wharf-front unit, Sydney is home to some of Australia's most stunning Airbnb listings that offer both a fantastic stay and a great view of the festival.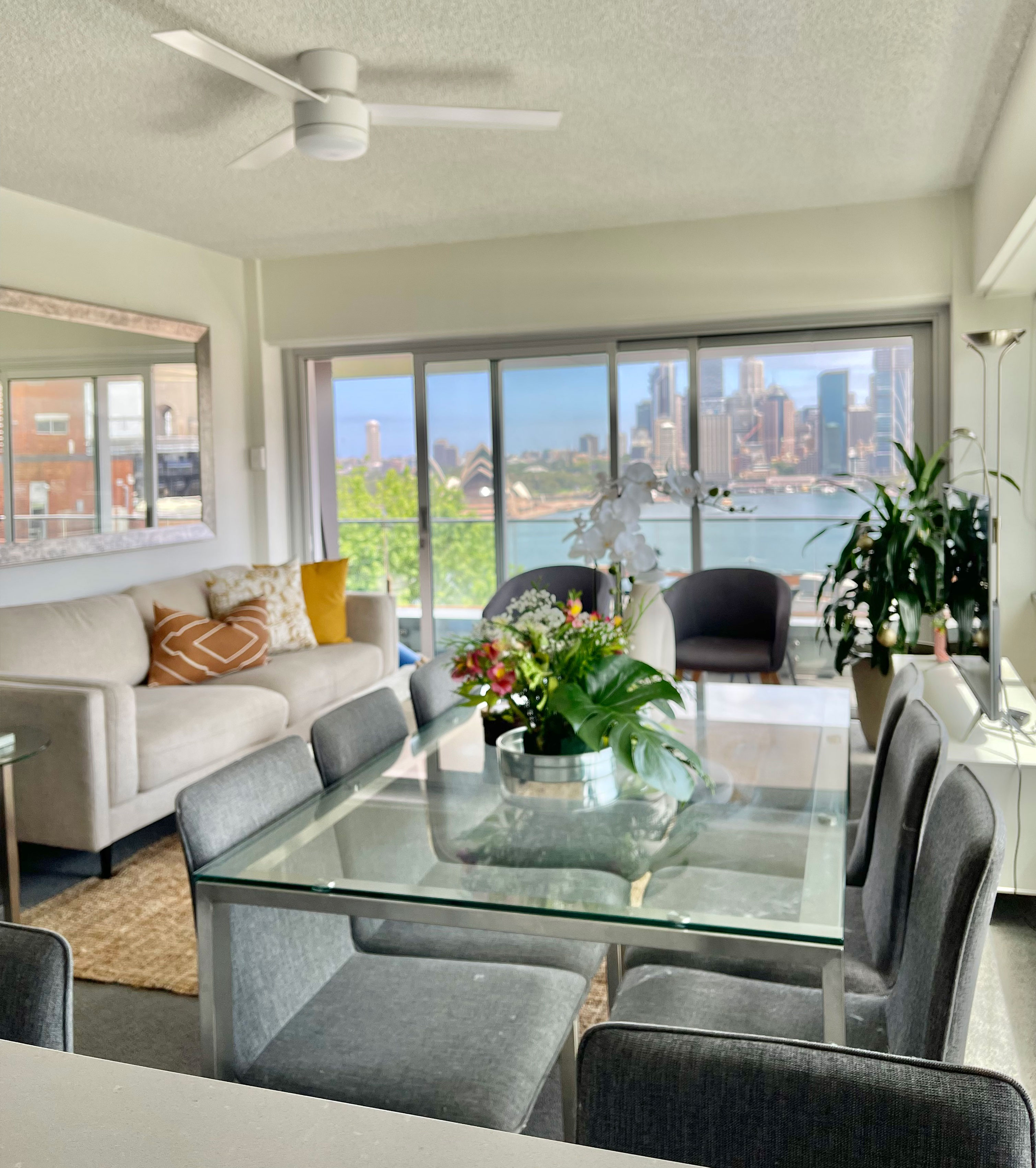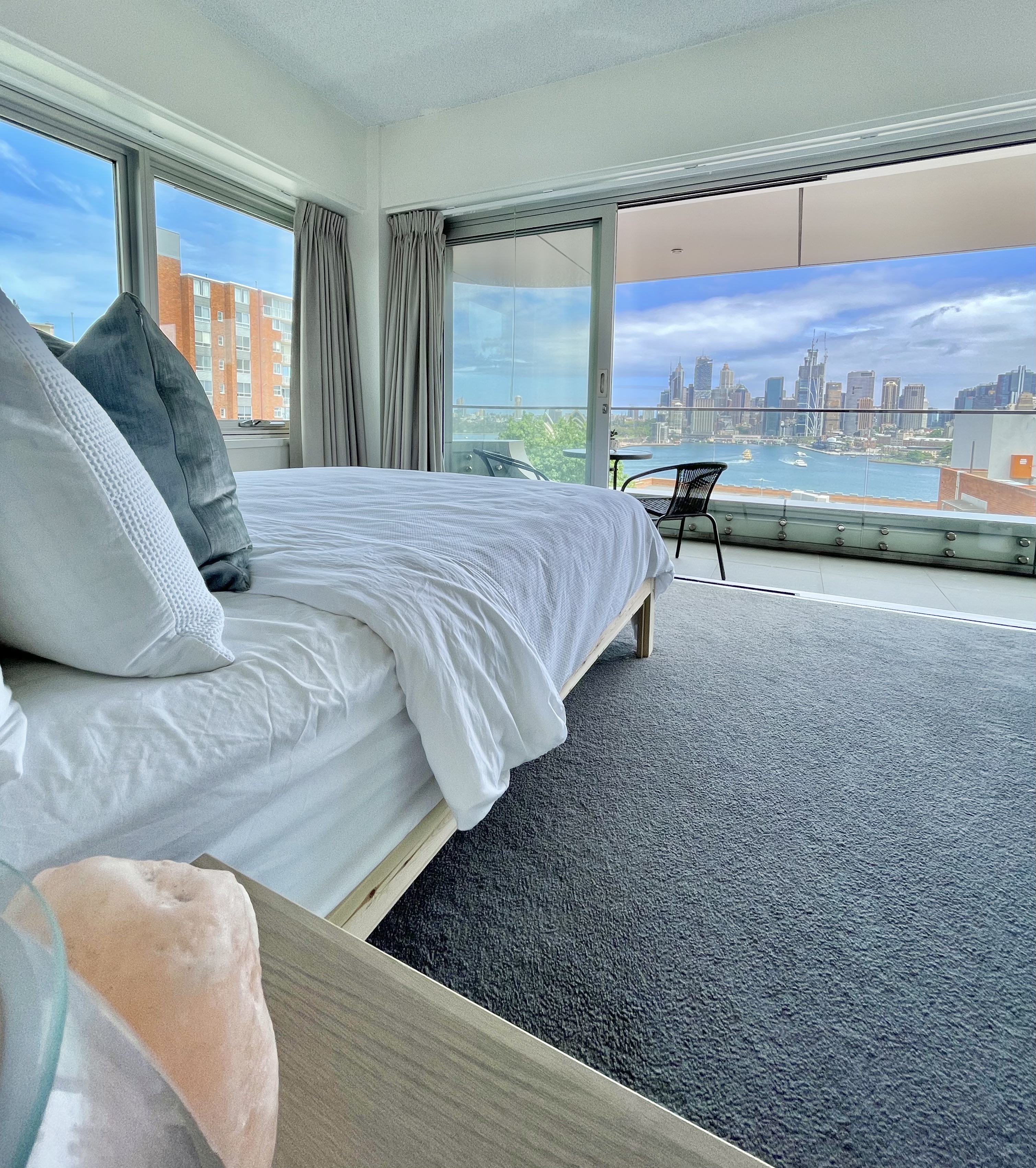 The Opera Bridge View
Kirribilli, Sydney
This apartment offers guests a view that money can't buy – until now! Treat yourself to a week of luxury in this Kirribilli apartment, enjoying sweeping views of Sydney Harbour and enjoying the beautiful projections on the famed Sydney Opera House sails.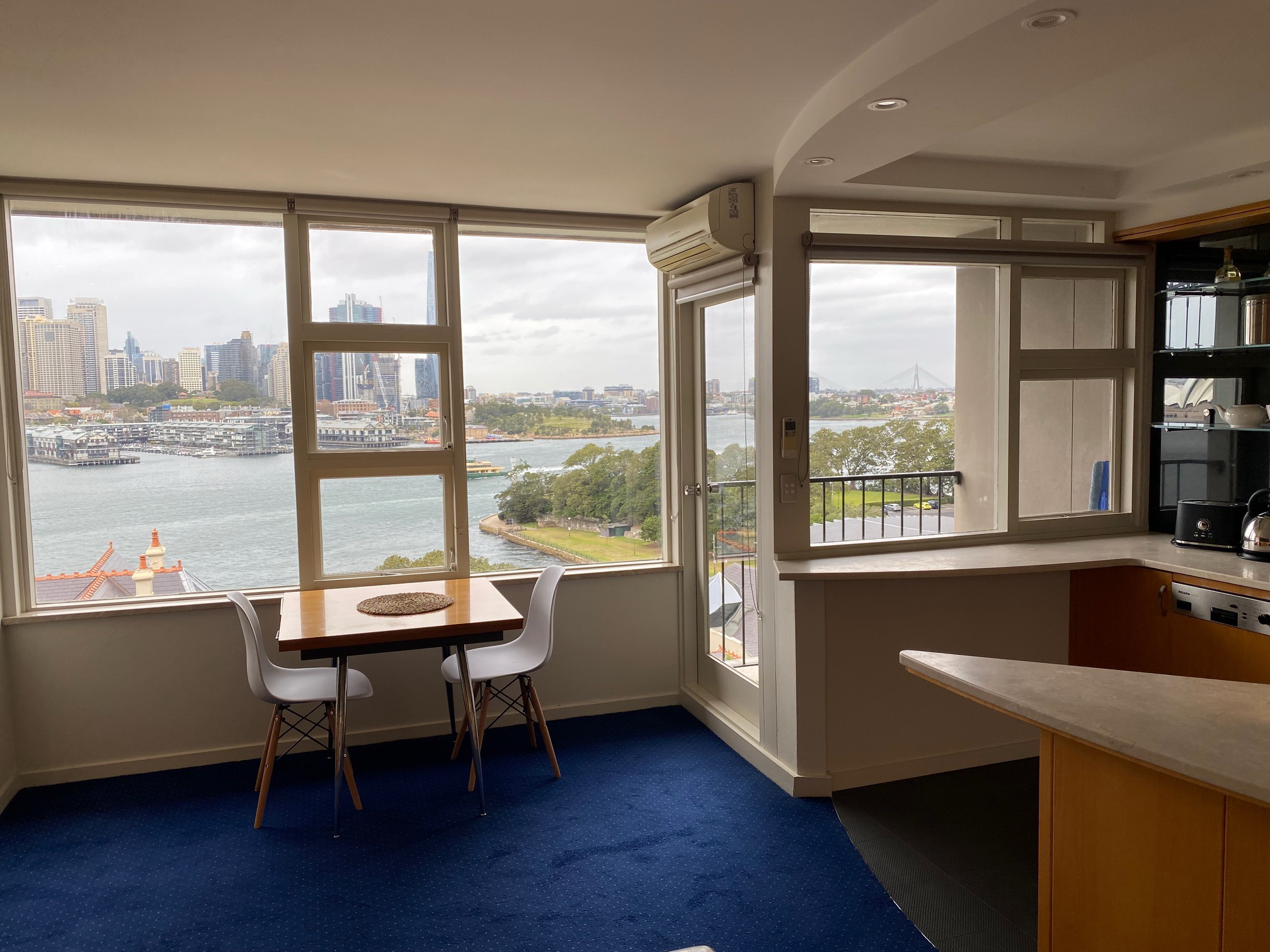 Beautiful Harbour Views
McMahons Point, Sydney
This studio apartment in McMahons Point offers guests the best views of Sydney for a great price! With sweeping vistas of the harbour including the Sydney Harbour Bridge, this stay also looks out across Walsh Bay which will play host to a range of stunning light and sculpture displays.
Sydney Views
Pyrmont, Sydney
With Darling Harbour playing home to a large number of Vivid Sydney's light features, this Pyrmont apartment offers a birds eye view of the attractions. Take in the installations from the open balcony, or head down to street level to mingle with the crowd and get up close and personal with some world class art.
Divine Workers Cottage
The Rocks, Sydney
Available for one week only in Vivid Sydney, this heritage-listed stay is the perfect way to experience the rich history of The Rocks area. The Rocks and Circular Quay, just a short walk away, will also be home to some of the most stunning light attractions of Vivid Sydney this year.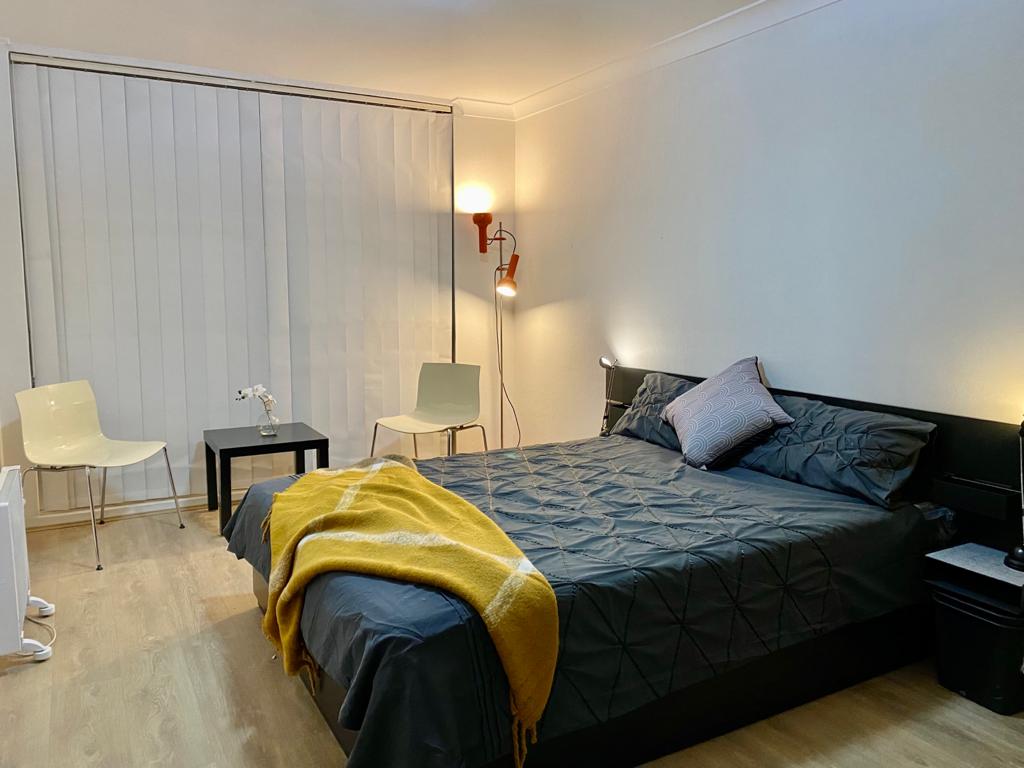 Exclusive Waterfront
Balmain East, Sydney
This modern apartment on the picturesque East Balmain waterfront is the perfect choice for a Vivid Sydney stay! With sweeping views of Sydney Harbour just downstairs, take in the Vivid Sydney light installations at Barangaroo just across the water.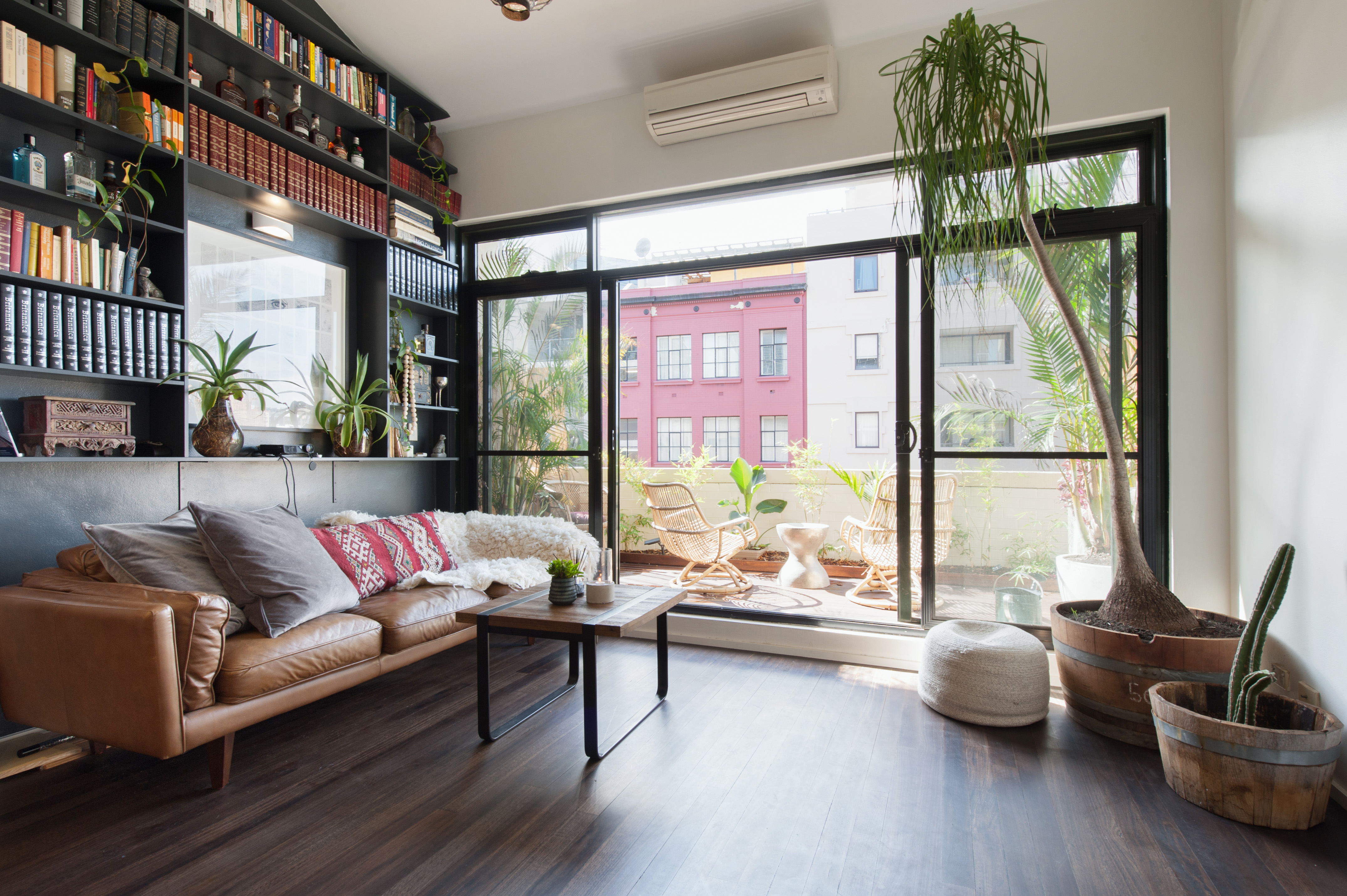 New York Style Loft
Chippendale Sydney
Located right at the end of the Goods Line walk, this loft apartment is about as close to the action as you can get. Perfectly situated for great eats and exploration, this will place you perfectly to take in the various Vivid Sydney installations lined up along The Goods Line and by Central Station.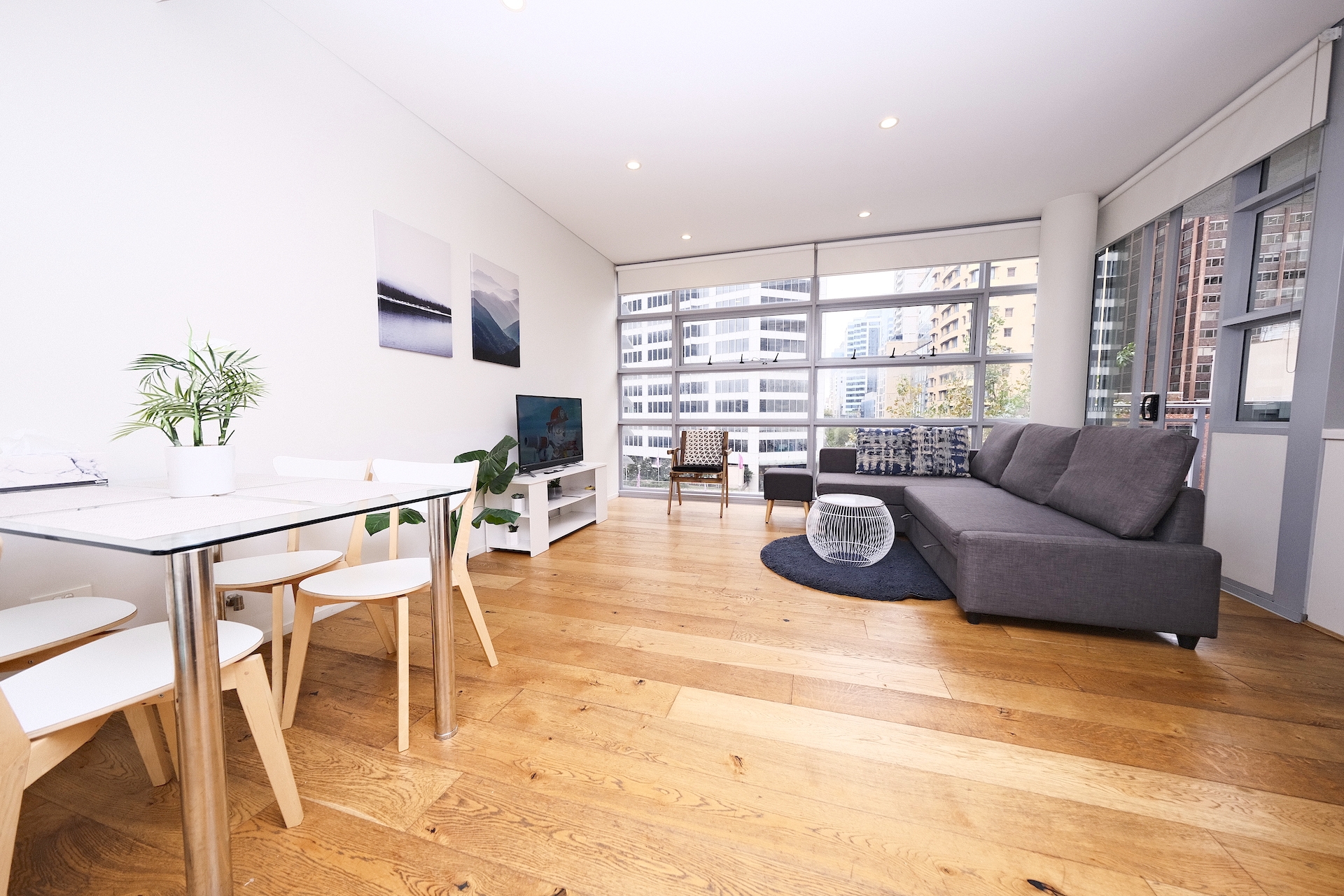 Superb Apartment in Sydney CBD
Darling Quarter, Sydney
This stunning modern apartment puts you right in the thick of it, sitting atop Vivid Sydney's most stunning installations in Darling Quarter. Head down to street level to experience great eats and live entertainment, or stay squirrelled away and take in the view from the balcony.
For more information on Vivid Sydney and to view the full program go to www.vividsydney.com. Get social using @vividsydney #vividsydney
About Vivid Sydney
Vivid Sydney is an annual celebration of creativity, innovation and technology, which transforms Sydney for 23 days and nights. Staged for its 12th year in 2022, Vivid Sydney fuses mesmerising art displays and 3D light projections with exhilarating live music performances and deep-dive discussions from some of the world's brightest minds, as well as the Sydney Opera House Lighting of the Sails. Vivid Sydney is owned, managed and produced by Destination NSW, the NSW Government's tourism and major events agency.