The Irukandjis Australian Surf Team curates Airbnb wishlist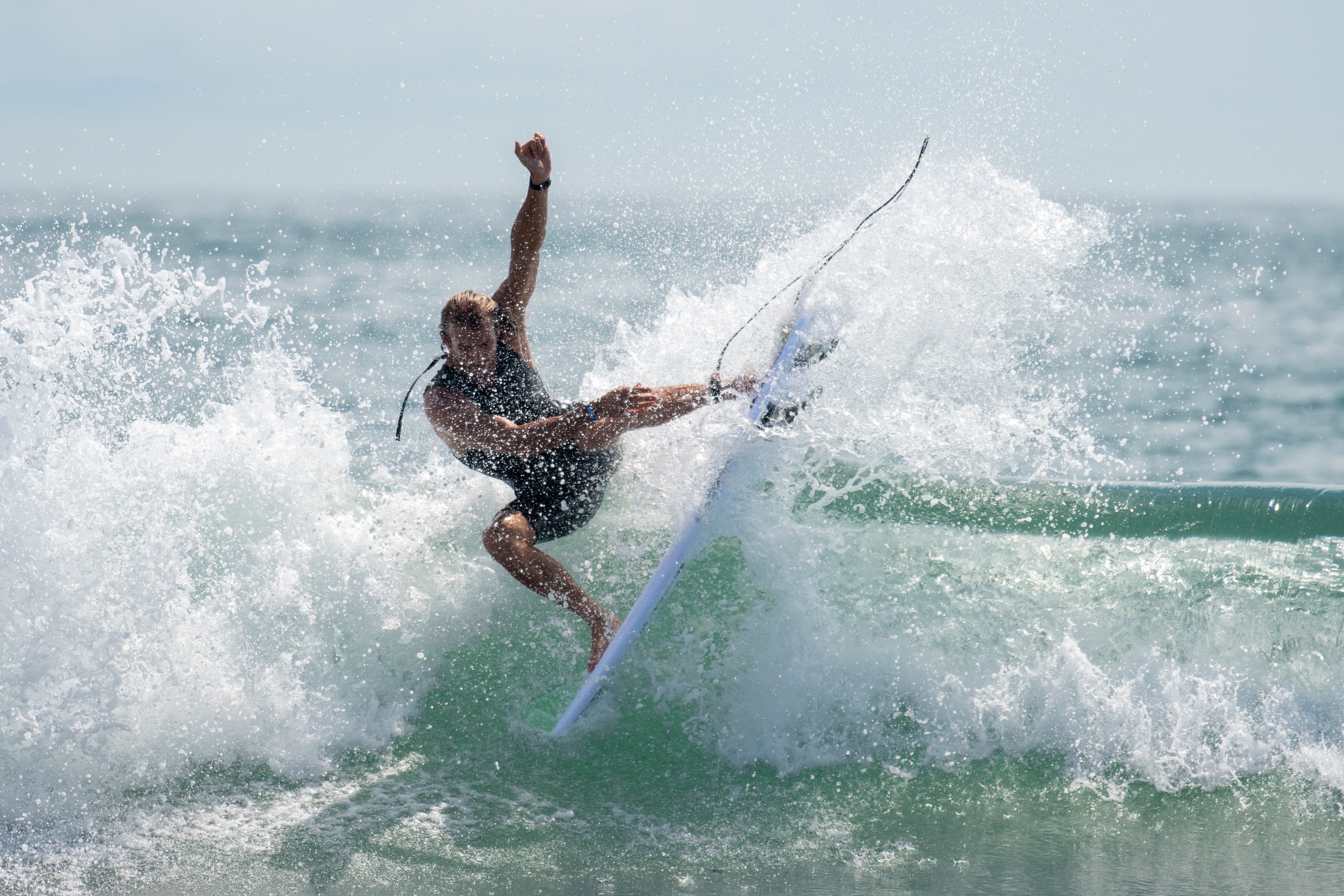 With Olympics excitement at fever pitch and all eyes on Tokyo, armchair sports fans across the country are cheering loudly for the green and gold. Those cheers were especially loud for The Irukandjis Australian Surf Team, as the nation's best surfers including Sally Fitzgibbons, Stephanie Gilmore and Owen Wright took to the waves to compete in their first ever Olympic Games.
To mark surfing's Olympic Games debut, The Irukandjis have curated an Airbnb Wishlist comprising surf shacks, beach cottages and coastal hideaways across the country to inspire boardriders of all abilities and disciplines to ride the excitement ahead of the Olympics and hit the surf.
The list includes an epic beach house located on the waterfront at Boomerang Beach on the NSW Mid-North Coast (ideal for families with kids learning to surf), a surf-lovers studio at Smith's Beach on Victoria's Phillip Island (perfect for stand-up paddleboarders) and for more experienced big wave riders, a waterfront cottage on Tasmania's White Beach, not far from Cape Fear – surfing territory known internationally as having some of biggest waves in the world.
Susan Wheeldon, Airbnb's Country Manager for Australia and New Zealand, said: "With in-person spectatorship looking different this year, audiences are searching for new ways to support athletes during the Olympic and Paralympic Games. That's why we've joined forces with The Irukandjis to help bring the magic of the Olympic Games a little closer to home for Aussie fans. Watching our surfing superstars dominate the waves is no doubt going to inspire many to grab a board and jump in the water, so this wishlist aims to encourage even the most novice of surfers to live out their gold medal dreams while staying at an epic coastal home available on Airbnb."
Chris Mater, CEO of Surfing Australia said: "We're beyond excited to collaborate with Airbnb on this Wishlist specially curated by our talented national surf team in time for our sport's Olympic debut. The new Irukandjis name was launched in March this year and will see multiple surfing disciplines represented for the first time under one team identity; including Shortboard, Longboard, Big Wave, Stand Up Paddleboard (SUP) and Adaptive. And just like the team, the Irukandji's Wishlist has something for everyone."
In addition to the curated wishlist, Airbnb, the International Olympic Committee (IOC) and the International Paralympic Committee (IPC) are bringing people closer than ever to the magic of Tokyo 2020 with a special program taking place during the Olympic and Paralympic Games of more than 200 Olympian and Paralympian Online Experiences, only on Airbnb. Hosted by both competing and retired sporting heroes, these one-of-a-kind experiences allow athletes to share their passion with guests who can connect with them directly during the Olympic and Paralympic Games.
Aussie Hosts include Olympic gold medallist and former professional volleyball player Kerri Pottharst who is running workshops on how to adopt a champion mindset. Paralympic gold medal swimmer Matthew Haanappel will explore the concept of inclusion, former diving superstar Matthew Mitcham will explore everything there is to know about the sport and paralympic athlete Evan O'Hanlon will lead a masterclass on smashing targets.
For more information on the Olympic and Paralympic Online Experiences or to view the full lineup, visit airbnb.com/olympics. For fans that miss the chance to book these experiences, there will be more athlete-hosted experiences available year round. Additionally, Olympians, Paralympians, and elite athletes who are interested in sharing their passions with guests to earn supplemental income can learn more and sign up to become a Host here.