Turning empty nests into nest eggs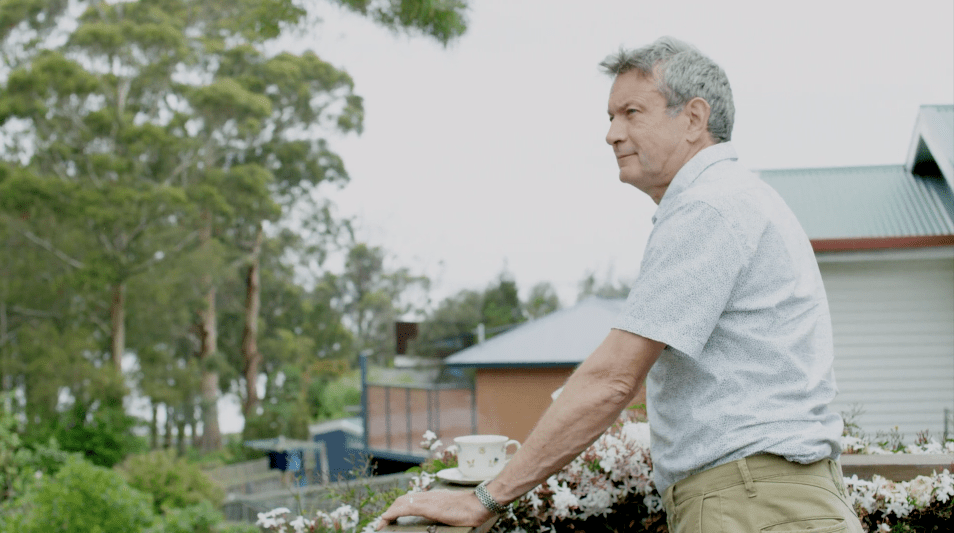 Like thousands of other Tasmanians, Peter Lutz is turning his idle space into income. A former chef on cruise charters, Peter is now a host with Airbnb. By sharing the spare room in his Hobart home to travellers from around Australia and the world, Peter is earning extra income and making his retirement more secure and comfortable.
Contrary to what some people might think, Airbnb is not just the preserve of millennials, and nor are Airbnb listings located only in the big cities. Seniors are our fastest growing demographic, and our community's beating heart is regional Australia. In Tasmania, more than one in three Airbnb hosts are aged over 60. Local seniors are turning their empty nests into income engines. With the typical Airbnb host in Tasmania earning a modest $195 a week in extra income, home sharing is helping seniors secure their financial independence in retirement. Think sharing a room or a space while they're at home, or letting guests come and stay while they're away. It is also helping many seniors combat the scourge of social isolation and loneliness.
More than two-thirds of Airbnb listings in Tasmania are located outside of inner-city Hobart and Launceston. In the twelve months to 1 October 2018, close to 60 per cent of all guest arrivals or more than 223,500 guests stayed in Airbnb's outside the two main cities. Every extra visitor staying in an Airbnb in a suburb regional community, like Huonville or Nubeena, is one more person eating in a local cafe, spending in a local store or having a beer at the local pub. These small businesses often haven't traditionally benefited from the generous tourist dollar, but now they do.
What's more, despite our community's growth Airbnb is simply not a significant factor on the local housing market. As of 1 October 2018, entire home listings booked for more than 181 nights comprise just 0.22 per cent of the Tasmanian housing market. By comparison, vacant properties account for more than 14% of the Tasmanian housing market.
Focusing on a fifth of less than one per cent of the market distracts from the big drivers of affordability like the planning system and Hobart's booming population.In fact, ABS data reveals that in 2010-11, for every person that moved to Hobart, four new homes were approved in the Greater Hobart area. In 2016-17, less than one new house was approved for every new person moving to Hobart. The reality is that with Hobart's population booming, the supply of new housing is not keeping up with demand.
Today the Select Committee Inquiry into Short Stay Accommodation in Tasmania will hear firsthand from some of those who are benefiting from home sharing. They will hear from local hosts about how home sharing helps them, their families and their local communities. They will hear from local hosts about what is fact and fiction when it comes to home sharing, like how an entire home listing is not the same as a home or unit. They will also hear about why it is so important that there is some lasting certainty and clarity on the rules for home sharing.
The Airbnb community strongly supports the current fair statewide rules for home sharing in Tasmania. These balanced rules are helping Tasmanians earn extra income and creating local jobs. They have also given travellers from Australia and abroad greater, more diverse and more affordable choices of accommodation. Despite some noisy voices, these rules enjoy the overwhelming support of the community. Of the 192 submissions made to the Inquiry, more than 146 or 76 percent were in favour or supportive of the current rules.
Airbnb does appreciate the Government's desire to better support the existing fair rules. It is why we broadly support the Government's Draft Short Stay Accommodation Bill 2018, which would boost compliance and give policymakers more data about home sharing. However our community is firmly opposed to any wholesale or radical changes to the current framework.
Tasmania has been a leader in the sharing economy in Australia, and other states are now following Tasmania's lead. The latest economic figures show just how many people are now visiting Tasmania as both tourists, and also to live permanently. Jobs, small businesses and the economy are all benefitting.
With more people and places benefiting from home sharing, it is vital that the rules are settled. We will continue to work with the Government and Parliament to give the community and thousands of hosts like Peter the clarity and certainty they deserve.
Brent Thomas is Airbnb's Head of Public Policy ANZ
Source: This article was originally published and appeared in the Mercury