Wonder Mama's guide to Sydney's LGBTQI epicentre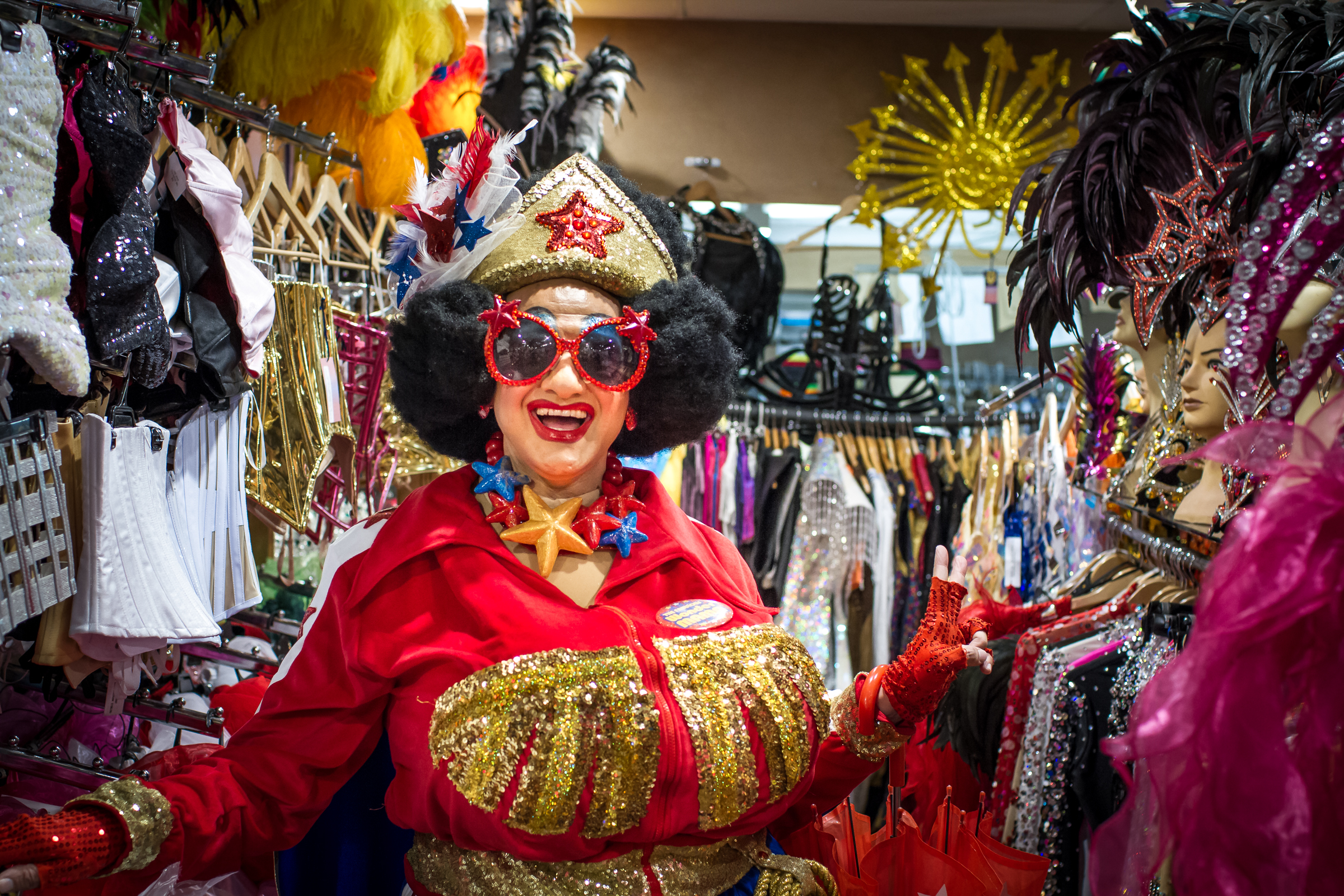 As Sydney gears up for the big parade, beloved drag queen and Oxford Street identity Wonder Mama has pulled together her 'must visit' list of places in the heart of Sydney's gay precinct.
It's been a tough 12 months for small businesses in Sydney's LGBTQI district, with a lack of visitors seeing many shops and entertainment venues close their doors.
It's an area Wonder Mama is deeply passionate about. As an Airbnb Experiences host, Wonder Mama runs tours through the city's gay hub, showcasing the rich and glittered history of the epicentre of Sydney's gay cultural scene.
"So many small businesses in our community have suffered a lot during the pandemic, so it's such a pleasure for me to be able to shine a light on the venues and places that have played an iconic role in the rainbow strip.
"Interestingly many of the people that take part in my tours are Sydneysiders who have never even been this part of the city before – and as confidence grows and more people start to venture out again, it's really important they support the people and places that make Sydney's gay scene one of the most renowned in the world."
From the iconic House of Priscilla costume shop to Bookshop Darlinghurst – Sydney's longest running LGBTQI bookstore – Wonder Mama has compiled a list of her favourite destinations in the city's gay heartland.
Minister for Jobs, Investment, Tourism and Western Sydney Stuart Ayres said the Harbour City is world-renowned for celebrating diversity, inclusivity and creativity, which really comes to the fore at this time of year.
"It's fantastic to see Sydney open for business, welcoming visitors and shining with vibrant colour and culture at every turn. I encourage locals and visitors to show their love for Sydney by booking a short stay, enjoying our world-class bars and restaurants and visiting an attraction or cultural institution, knowing they are giving back to businesses who need the boost more than ever."
Wonder Mama's 'Must-Visit' Sydney LGBTQI destinations include:
Ahead of the parade at the SCG, Airbnb has pulled together a list of Wonder Mama-approved Airbnb listings conveniently located near the heart of the action:
The Orwell Studio in the heart of Potts Point
Little Albion Guest house Crash pad – Surry Hills
Funky City Studio – Darlinghurst
Artistic, light-filled Pad – Darlinghurst
Paddo Pied a Tierre – Paddington
Entire Townhouse – Surry Hills
Heritage Listed Terrace – Woolloomooloo
Luxe one bedroom apartment – Paddington
To visit Sydney's LGBTQI hub with Wonder Mama, head to Airbnb.