Airbnb never lets you fall short of reasons to travel. With 2018 just around the corner and with most of us having a new year resolution of travelling more, here's a curated list of 18 reasons to travel in 2018 and get those much awaited stamps on your passport.
After a fantastic 2017 with its 14 long weekends, 2018 couldn't seem more promising with 16 long weekends. So, don't think twice, ignite the wanderlust within you, pack your bags and make the most of 2018 by making each of these long weekends worth your while!
And where all should you head out you ask? Fret not, because Airbnb has a list of quirky destinations and properties, to help you experience 2018 like never before!
1. Republic Day – 20th – 28th January – Bangkok
Club two long weekends for Basant Panchami from 20-23 Jan and Republic Day 26-28 Jan to create a 8 day itinerary to explore the vibrancy of Bangkok.
Cozy/Secluded Studio in Central BKK, Bangkok, Thailand
A cozy studio apt. with green view, a lux bathtub, foot massager, kitchenette, dining area, and complimentary homemade breakfast. Newly & stylishly renovated in a quiet residential area but centrally located right by Victory Monument, so it's easily accessible & convenient to go anywhere.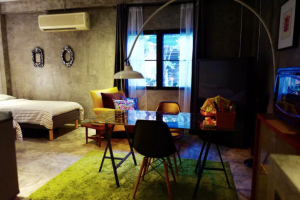 2. Maha Shivratri and Valentine's Day – 10th – 14th February – Manali, Himachal Pradesh
Hold on to your Bae this Valentine's day and head to Manali for a chilly cozy getaway in the hills before the summer makes its way.
Luxury Room with Jacuzzi, Manali, Himachal Pradesh
This luxury property is surrounded by a majestic peak and exquisite view. A perfectly romantic place to escape the hustle and bustle of the city, this home has a beautiful balcony which will invite you to stretch out on the recliner and cast your gaze towards the misty mountains on one side and the verdant orchards & swimming pool on the other. The glass walls surrounding the Jacuzzi ensure that you have Nature within your sight even while lingering in its gurgling waters.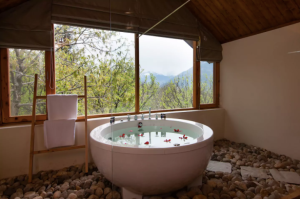 3. Holi- 1st – 4th March – Dubai
Craving for a one of a kind Holi this year? Take a couple of extra days off from work and head to to Dubai to make the most of the holiday!
Stylish Entire 1-Bed Apartment in Downtown Dubai, Dubai
Situated in the center of Dubai and very close to Dubai Mall, the metro and the world's tallest building, Burj Khalifa, this 1-Bedroom is stylish and perfect for the modern urban traveller. Close to many restaurants (casual and fine dining), cultural experiences (the Dubai Opera is a short walk away) and of course the world's busiest shopping mall, you have everything you need to enjoy what Dubai has to offer.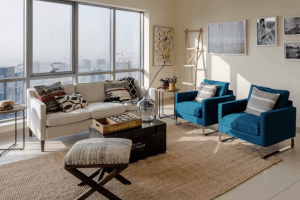 4. Mahavir Jayanti & Good Friday- 29th March – 1st April – Osaka
What could be a better way to celebrate spring than to head out to Japan for the Cherry Blossom Festival? Take a couple of extra days off from work and make this getaway truly unique.
Your first choice for Osaka stay!, Osaka, Japan
Located at the heart of Osaka, this home with its tasteful interiors offers a chic getaway for anyone and everyone. Spend your days in Osaka soaking up the beauty of  cherry blooms and spend your night at this cozy home.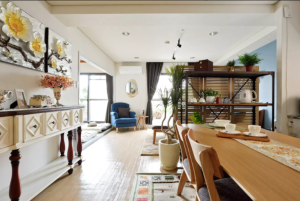 5. Buddha Purnima & Labour Day – 28th April – 1st May – Darjeeling
Seep yourself in the lush greenery of Darjeeling and learn all things Chai on this weekend. Take some time off from the dreariness of life and head out to the hills before we welcome the summers in India by heading out to Darjeeling for a short vacay!
Steinthal Suite at Singtom Tea Estate & Resort, Darjeeling, India
Located inside Singtom and Steinthal Tea Estates, Darjeeling's 3rd oldest tea estate, this Airbnb property is steeped in the history of Darjeeling. Perfect to escape the summer heat, this home is located at an altitude of ~4,500 ft. above sea level. The age-old fireplaces, Buddha-centric decor, the wooden flooring, the smell of the world's best teas, the breathtaking views of other tea estates and the Himalayan peaks make Singtom Resort unique and irresistible.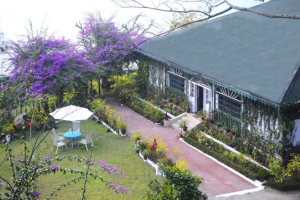 6. Eid – 15th – 17th June – Coorg
Take some time out of your work schedule and enjoy the rain as you head for a quick getaway to Coorg. Spend time exploring coffee plantations and lush greenery in the midst of this south Indian haven.
Regina Silva tree house small, Coorg
Breath in the exquisite beauty of Coorg as you celebrate your weekend in the lap of nature at this tree house.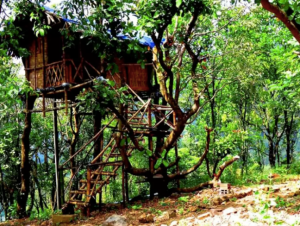 7. Wimbledon – 2nd – 7th July – London
This isn't a long weekend – but who needs a reason to celebrate Wimbledon season? Enjoy the smell of freshly cut grass, matches on site and a major adrenaline rush as you head to England for a bout of wimbledon.
Double room in lge Victorian house, London, United Kingdom
Take time off the high-paced matches at this blissful retreat in London.
8. Tomorrowland – 20th – 22nd July and/or 27th – 29th July – Boom, Belgium
Technically isn't a long weekend, but who said we can't make any weekend a long weekend? Especially if it's a weekend when your favourite music festival is happening? So take the week off and head out to Boom, Belgium to make the most of Tomorrowland 2018.
Ruime 2 pers. kamer in Herenhuis, Antwerpen, Belgium
This home is just a couple of minutes away from the concert venue and offers a comfortable and chic space to relax.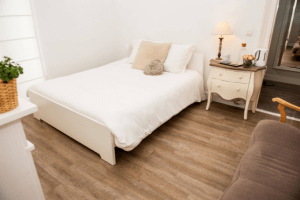 9. Independence Day – 15th – 19th August – Holland
Make the most of the Independence Day long weekend by trying something new and quirky this year by heading out to Rotterdam.
Cubehouse in central Rotterdam, Holland, Netherlands
Stay in one of the iconic cube houses in the center of Rotterdam, just a few minutes walk from the train and great city highlights. Moreover, you can relax and enjoy a 360 view of Rotterdam and the other cube houses around this Airbnb property.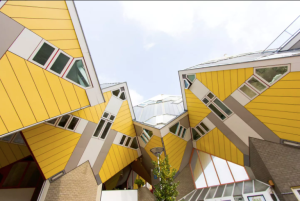 10. Janmashtami – 1st – 3rd September –  Udaipur
Take a breather from work to enjoy the magnificent city of lakes by taking a couple of days off around Independence day. Make the most of this magical weekend by soaking yourself in all things royal at Udaipur.
Cozy Heritage Queen suite, Udaipur, Rajasthan
This Airbnb home is located in the centre of the city. City palace,Lake Pichola,Jagdish temple,Baghore ki Haveli Vintage Car Collection are the attractions of the area. A cozy place with spacious rooms , balcony and terrace to relax and feel homely. City Palace lightening view is majestic from the terrace.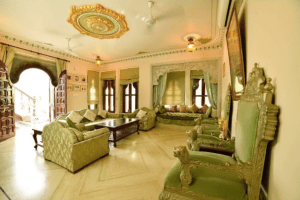 11. Ganesh Chaturthi – 13th – 16th September – Rome
What better a way to celebrate Ganesh Chaturthi than to take some time off and spend it falling in love with the city that eats, breathes and lives culture?
Campo de' Fiori Deluxe Apartment, Rome
A cozy retreat in a historical, patrician building of the early 16th century in the heart of Rome that has frescoes and 19-feet-high ceilings with ceiling coffers. You can also enjoy overlooking the beautiful inner courtyard from your balcony.
12. Gandhi Jayanti – 29th September – 3rd October – New Delhi
Penthouse Studio-Hauz Khas Village, New Delhi, India
A unique space that gives you an opportunity of being in the wilderness, while staying in the heart of the city, this Penthouse Studio in New Delhi, is ideal for a mini vacation. Including a beautiful terrace overlooking the lake, this staycation will ensure a relaxing and peaceful experience, at a home away from home.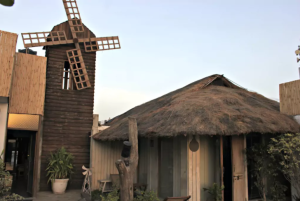 13. Dussehra – 19th – 21st October – Bhowali, Uttarakhand
Celebrate Dussehra differently by heading out for the long weekend to the peaceful and picturesque Bhowali in 2018.
'The Orchard', Uttarakhand, India
This place is full of natural delights. Magnolias flowering, herbs, shade of a walnut tree, open decks, plants and fruits in every season, this Airbnb home is located at an altitude of approximately 6000 ft. Ideal place for nature lovers, this property is only 25 minutes away from Nainital, if one wants to view the burning effigies of King Ravana during Dussehra.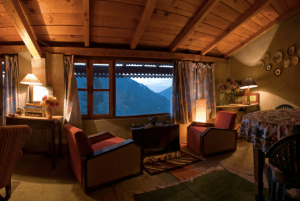 14. Diwali – 7th November – Bali
Enjoy blissful weather, beaches and a whole lot of fun as you make the Diwali week even more fun by heading out for a week long trip to Bali.
*BEACH VIEW* Poolside lodge dua puluh BB – Bali, Indonesia
A nice bungalow next to the seaside, perfect for sipping a lemonade with a 180° view on the ocean. On the cliff, it's a unique spot with a private access to Balangan beach.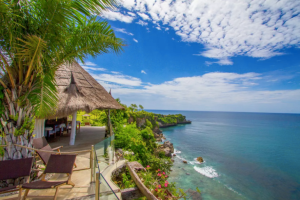 15. Guru Nanak Jayanti – 23rd – 25th November – Alibag
Luxury Holiday Farmhouse with Pool, Alibag, India
This Airbnb home located in rural Maharashtra, just under 30 minutes inland from Alibaug Town. Set on a 4 acre hill, this property is perfect for a quiet getaway featuring an infinity pool with a view over the valley and Creek to the Revdanda bridge and the sea beyond it. What more, this property includes a mesmerising poolside terrace, perfect for a chilly winter night.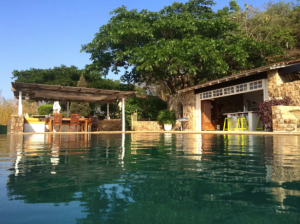 16. Christmas- 25th December – New York City, USA
Luxurious Penthouse w/ River & City Skyline Views, NYC, United States
For an luxurious vacation, you need to look no further. This Airbnb penthouse offers a fantastic view of both the Hudson River and the NYC skyline, from the floor-to-ceiling windows as well as the terrace. Located conveniently near Times Square, this property includes a breath-taking terrace pool.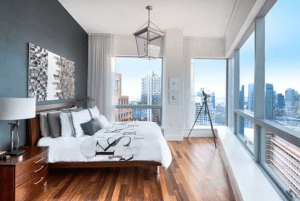 17. New Year- 31st December-1st January – Paris
Magnificent 3 bedrooms apartment, Paris, France
A magnificent apartment in Paris, this Airbnb home is one of a kind with a living room under a glass roof, for the daylight to stream beautifully across the apartment. A perfect place to celebrate the beginning of a new year, this exotic property sports a master bedroom encased in stone.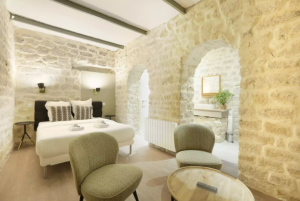 18. New Year – 31st December – 1st January – Kochi
Want to celebrate the new year with a big bang but don't have enough time off? Head out to Kochi to make the most of 2018 and make the next se of your new year resolutions. Attend the Kochi Muziris Biennale and soak yourself in all things art!
Luxury Wooden Villa facing Cochin backwaters, Kochi
Ring in the new year relaxing and indulging in the serene at this exotic wooden house in the lap of nature as you spend your time learning artsy things at the Kochi Muziris Biennale.